Arizona is famous for its beautiful mountain ranges and activities performed there. Off-roading is among such activities which are famous in Arizona. Here, we have given 20 of the best off-road trails near Arizona, which remain open for everyone and give the best off-roading experience of Arizona.
So, the 20 best off-roading trails near Arizona are:
Broken Arrow Trail
Boulders OHV area
Bulldog Canyon OHV area
Arizona Peace Trail
Montana Mountain and Queen Valley OHV
Castle Hot Springs Road
Apache Trail
Camp Verde Trails
Canyon Motocross Park
Charouleau Gap
Chloride Mine Trails
Craggy Wash
Crazy Horse GP
Desert Vista OHV
Desert Well Multiuse Area
Bloody Basin Road
Ironwood Forest
Red Rock Secret
Chiricahua National Monument
Cinder Hills
1- Broken Arrow Trail:
Broken Arrow trail is one of Arizona's finest moderate level off-roading trails. The trail covers an area of 2.8 miles and is available for every type of adventurous activity, including hiking, climbing, off-roading, and biking.
The trail is moderately trafficked, and the drivers are asked to bring supplies with them. Furthermore, there are enough guides available to help the young and new off-road drivers cover the journey safely.
The prominent feature of the Broken Arrow trail is its steep area called the "Steps". The drivers are called to be careful on this, and only vehicles with good ground clearance are allowed to pass through this area.
2- Boulders OHV Area:
The next trail is Boulder's OHV area. The trail covers an area of 26 miles and is present in the Hieroglyphic Mountain Range of Arizona. The trail is easy and can be used by beginner level off-roaders. The riders can conduct their activity safely.
Talking about the terrain, the land is rugged and offers a wildlife experience. So the drivers are required to have active permits from the State Land Recreational authority to enjoy the perks.
| | | |
| --- | --- | --- |
| | | |
| | | Hieroglyphic mountain range |
3- Bulldog Canyon OHV Area:
The Bulldog Canyon area is a 4×4 land area with multiple off-road trails. The track spans over the rocky desert. The trails offered in this range are either chunky or smooth. So the ATV drivers will have more fun than the dirtbikes.
The restrictions on Bulldog recreational areas are minimal, and the tracks are open for all. For drivers below 18, an MX helmet is a must, and they have to keep it with them all the time.
Other than this, the state has marked all the trails, and drivers are asked to just keep on these trails, and no activity is allowed beyond these trails.
| | | |
| --- | --- | --- |
| | | |
| | | Chunky and smooth terrain |
4- Arizona Peace Trail:
Next on our list is the Arizona Peace Trail. The trail is said to be the longest trail of Arizona, covering an area of around 675 miles in a loop. The track has several counties, motels, and restaurants along with it. And, the driver can experience real fun completing the 5 days long journey.
Talking about the terrain, the track is usually rugged but straight with dirt and gravel. This makes it an approachable track for all drivers, including beginners – if they intend for a long journey.
| | | |
| --- | --- | --- |
| | | |
| | | Among the longest trails in Arizona |
5- Montana Mountain and Queen Valley OHV Area:
The area spans up to 43.8 miles and covers both the desert and mountain areas. This makes this place optimal for those who want to enjoy both the desert and mountain ranges in one place. Talking about the track, it moves to the white mountain of Grand Gold Canyon, which is as beautiful as one can describe it.
So the drivers attempting this trail for sure will have the best and most mesmerizing experience at the top of the trail. Furthermore, the track is moderately trafficked with the daytime traffic increase.
The trail is best for 4×4, whereas dirt bikers can also find their place in it.
6- Castle Hot Springs Road:
Castle Hot Springs is undoubtedly one of Arizona's most relaxing and scenic off-road drives. The trail is full of scenic beauty and wildlife, where drivers can stop the vehicle and enjoy it for the time being. The trail is easy and is available for all types of drivers. So from beginner to expert, if anyone is fond of nature, then Castle Hot Springs is the place they should be visiting.
To mention one more, the trail has a beautiful resort and the Castle Hot Springs resort where the drivers can eat and have fun with their families or friends.
| | | |
| --- | --- | --- |
| | | |
| | | Scenic beauty and wildlife |
7- Apache Trail:
In our list, the next trail is Apache Trail. The Trail is a 200 miles long trail starting from the Apache Junction, then it goes to Highway 88 to I-60, and then it comes back to Apache Junction. The trail is usually paved with mud and gravel.
Some off-road trails surround the track. But, the areas covering the trails are owned and monitored by local counties. And, most of the area is prohibited for off-roading. So you need to be careful while accessing the area.
| | | |
| --- | --- | --- |
| | | |
| | | Longest trails in Arizona |
8- Camp Verde Trails:
In our list, the next trail is Camp Verde Trails. The trails are located in the Prescott OHV area and join the Hayfield OHV area. The trails are moderately trafficked, with the State authority being the trails manager.
In recent times, the trail has received some development in the form of benches, camping sites, and a public washroom. The parking is also available with the ticket price of $5 for each vehicle. The entrance fee is also $5 for every vehicle.
Coming towards the terrain, the trails are of moderate level difficulty, with some points being too steep and dangerous for newbie riders. Other than that, the dry and dirt-gravel land is perfect for ATVs and UTVs for trekking. In this regard, ATVs with a maximum width of 50 inches are allowed to enter the trail. So make sure to keep this in mind before trekking.
On the other hand, there are some other restrictions that are followed: no night riding and no camping on trails. Only dispersed camping is allowed.
| | | |
| --- | --- | --- |
| | | |
| | | Four different trails with one for quad |
9- Canyon Motocross Park:
Canyon Motocross Park or previously known as Canyon Off-road park is a 12 miles long track of desert available in Arizona. The park is divided into four tracks, with most of the tracks being for dirt bikers, while quads can access the vet track.
Furthermore, the track is surrounded by some off-road trails. But, the areas covering the trails are owned and monitored by local counties. And, most of the area is prohibited from off-roading. So you need to be careful while accessing the area.
Other than that, the park requires a permit to enter, and there are specific timings as well. For Friday, the park is open from 2 pm to 9 pm, while on the weekends the park timings are
8 am to 4 pm. So keep these timings in your mind.
In terms of season and weather conditions, the trails are allowed to be used in the winter and spring seasons while keeping the weather conditions in context.
For activities, the park allows dirt bikes only. Whereas the quads and UTVs can find their place on certain occasions.
| | | |
| --- | --- | --- |
| | | |
| | | Four different trails with one for quad |
10- Charouleau Gap:
The Charouleau Gap is a 19 miles track in Arizona. The track starts from Lago Del Oro up till Oracle. The track is a moderate-level track with several wash ruts, shallow water bodies, steep hills, and mud. Furthermore, the track is maintained by Tucson Riders Group, which charges some minimal fee to maintain the tracks for off-roading.
The track time of average 4×4 can take up to 24hrs, whereas the ATVs and dirtbikes can complete it in a couple of hours. It is advised to keep water and supplies with you as the weather is quite dry and the journey can get long.
In terms of restrictions, the drivers must have an active permit sticker AZGFD for entering. Other than this, MX safety helmets are required by all riders under 18 by state law, and they should be abided by all costs.
| | | |
| --- | --- | --- |
| | | |
| | | Wash ruts, water bodies, and steep hills |
11- Chloride Mine Trails:
Chloride Mine trails, known as Cerbet Trails, are located in the mountain town of Chloride – famous for the silver mines. The trail follows these silver mines and some antique buildings, which gives a glimpse of the past. The trail is around 25 miles, and the terrain is desert.
Regarding some restrictions, the trail requires an AZGFD permit sticker, and the vehicle has to have a silencer or end cap. Other than this, below 18 riders must wear an MX helmet, which is required by the law.
| | | |
| --- | --- | --- |
| | | |
| | | Silver mines and antique sites of past |
12- Craggy Wash:
In our list, the next area is Craggy Wash. The area is a camping site with multiple off-road trails attached to it. The trails cover the desert area and are not marked or maintained. So the drivers have to navigate on their own.
With respect to camping and sightseeing, the experience is overwhelming and free of cost for up to 14 days. The drivers can park their vehicle, leading to further journeys on ATVs or UTVs.The elevation of Craggy Wash is around 850 to 1250 ft, with a few steep hills and water crossings.
In terms of restrictions, the drivers are asked to have a permit. And for non-Arizona residents, an active Arizona decal permit is also required. For safety, MX helmets are compulsory for young drivers by state law. So they should wear helmets all the time.
The noise limit is also 96db, and the drivers are asked to have a silencer and an end cap installed in their vehicles.
| | | |
| --- | --- | --- |
| | | |
| Multiple trails are linked | | Free camping site for up to 14 days |
13- Crazy Horse GP:
Crazy Horse GP offers a 2 miles track for off-roaders. The area is designated for professional AZOP and WORCS competitions. So new level off-roaders and those not participants in the events are not allowed to practice.
The track is characterized to have deep ruts, turns, rugged, steep mountain views, and some water crossings. The prominent feature of the track is deep bears which the drivers sometimes consider challenging.
The track is not open for all in terms of restrictions, and in only winter seasons, the races are conducted. Camping is allowed in the form of primitive camping, whereas some RV sites are also given for main camping. Drivers are asked to put on the silencer and exhaust caps, but the obligation is not by law.
| | | |
| --- | --- | --- |
| | | |
| | | Mountain views and scenic beauty |
14- Desert Vista OHV:
The Desert Vista OHV area offers a great deal for dirt bikers and provides a 40 miles active track for them. The Tonto National Forest Has multiple trails linked with tracks marked but lightly maintained. The terrain is sandy with some steep hills, some high jumps, and some rocks on the track.
However, due to the dust control ordinance, several trails have to be shut down in the South of Wild Stage area. So the drivers are advised to check before entering trails.
Regarding restrictions, the drivers are asked to have an active permit and AZGFD sticker. The permit is essential to grant them access to the trail. Other than this, the MX helmet is compulsory, and by state law, every rider below 18 has to wear it at all costs.
This is to ensure the safety of young drivers. In terms of camping, there is no prohibition, and it is allowed everywhere except on tracks. This is due to the wide-open and deserted area.
15- Desert Well Multiuse Area:
Desert Well is a beginner-level recreational area for off-roading. The trails are simple, straight, and unmarked to a large extent. So for skilled drivers, the trails are mostly similar to rally jeep racing tracks.
In terms of terrain, the trails are sandy, with some areas filled with green bushes and desert cactuses. That adds to the beauty of the trails. Other than this, there is a water pond at the trail's endpoint. The water pond is the signature feature of the trails and often serves as the water resource for the livestock of the local area.
Mentioning some restrictions, the drivers are asked to have an active AZGFD sticker, and a silencer mounted at their vehicle's exhaust. Noise pollution is prohibited in the area.
MX helmets are compulsory and must be worn at all costs. The state law is applicable.
Camping is allowed everywhere. So, bring plenty of supplies if you intend to stay for quite long in the silence of Desert Well trails.
| | | |
| --- | --- | --- |
| | | |
| | | Simple, straight, and unmarked trails |
16- Bloody Basin Road:
Bloody Basin Road is located in the Mogollon Rim area of Arizona. It starts at milepost 286 on State Route 87, southeast of Payson and northwest Phoenix. Its total length is 27 miles (north to south).
The road climbs through forests above 7,000 feet covered with grasses and broadleaf plants. It ends at the top of South Clear Creek Canyon, southeast of Payson and northwest Phoenix.
The scenery here is beautiful, and wildlife such as deer, elk, and wild turkey can be seen. The route has many switchbacks and sharp curves that may require four-wheel drive at times.
| | | |
| --- | --- | --- |
| | | |
| | | The views of the surrounding forests and mountains at the top of South Clear Creek Canyon. |
17- Ironwood Forest:
Another off-road trail near Arizona is the Ironwood Forest National Monument. It is located west of Tucson and is about 50 miles wide of the Sonoran Desert. The Ironwood Forest National Monument is located in the Saguaro Desert, making it unique and unlike other desert regions of Arizona. It was created by President Bill Clinton on January 11, 2000, under the Antiquities Act of 1906.
Many rocks with iron oxide on them give the forest its name. Besides the rocks, it also has many plants and animals like:
– The Saguaro Cactus: This is a plant that can grow to be 40 feet tall and live up to 200 years.
– Spiny Lizards: These lizards are not poisonous; their skin has spines that protect them from predators.
– Bighorn Sheep: The sheep reside mostly in the Arizona Upland subdivision of the Sonoran Desert, which is found here.
– Gambel's Quail: These birds are easy to find within this forest because they tend to stay around humans.
| | | |
| --- | --- | --- |
| | | |
| | | The Saguaro Cactus (pictured) is the most well-known plant in the area. |
18- Red Rock Secret Mountain Wilderness Area:
This area is located in the Santa Catalina Mountains, 30 miles north of Tucson. They are also near Oracle and the town of Mammoth, Arizona. Its highest elevation is 5,937 feet, and it covers an area of 25,000 acres.
The Red Rocks here are composed of limestone and shale. The rocks were formed about 480 million years ago. This area is also home to deer, bobcats, javelina, and mountain lion. There are also over 100 species of birds found here as well.
| | | |
| --- | --- | --- |
| | | |
| | | Several scenic trails in this area, such as the Seven Falls Trail. |
19- Chiricahua National Monument:
This national monument was created on April 18, 1924, by President Calvin Coolidge to protect its highly unique rock formations. It is located in the Cochise County of Arizona, near Willcox and Springerville. It covers an area of 46 square miles with elevations that range from 4,900 feet to 9,000 feet above sea level.
It has many hiking trails for people who like to hike or even mountain bike. There are also plenty of campgrounds and picnic spots so that visitors can enjoy this area.
| | | |
| --- | --- | --- |
| | | |
| Multiple trails are linked | | The hike up to the top of Cochise Head, where one can see all around the national monument. |
20- Cinder Hills:
Another option for off-road trails near Arizona is the Cinder Hills Recreation Area. It is located in northern Arizona, south of Flagstaff. The total area covered by this recreation area is around 9 square miles. It also has different varieties of trees like juniper and pinyon pine, with an elevation of 5,500 feet.
The eruption of Sunset Crater Volcano formed it during the 10th century. It also has many cinder cones and lava flows. There are even petroglyphs painted on some rocks here, making it a special place to visit.
| | | |
| --- | --- | --- |
| | | |
| | | The Sunset Crater Volcano, which is the main attraction of this area. |
Also Read:
Top 20 Off-Road Trails in Bay Area
20 Best 4×4 Off-Road Trails in Ohio
Top 15 Off-Road Trails and Parks in Texas
Frequently Asked Questions (FAQs):
Where can you go off-roading in Arizona?
You can go to several trails for off-roading in Arizona. The state has numerous trails, including Arizona Peace Trail, Castle Hot Springs, and many other trails of similar nature.
Can you drive off-road in Arizona?
Yes, you can drive off-road at several places in Arizona. The state has some designated places to support this activity, like in the Canyon Motocross area and other places where you can bring your vehicle and enjoy off-roading.
Where can I go mudding in Phoenix?
You can go to Charouleau Gap, Craggy wash, and Crazy horse GP areas to mudding in Phoenix. Other than this, there are better places to support this activity in Phoenix.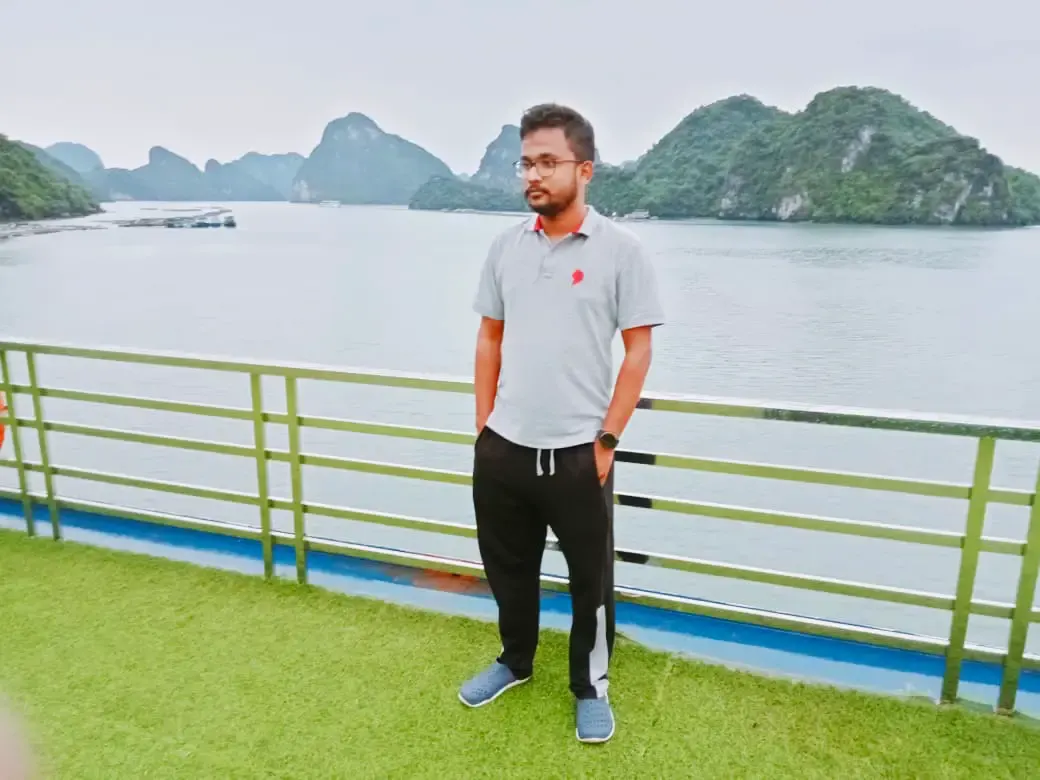 This is Surya. I am an experienced off-roader. I have been off-roading for many years across several terrains. I am passionate about 4×4 driving and want to share my knowledge and experience with others.
My goal is to provide you with the most comprehensive and unbiased information about off-roading.
I curated this article through my personal experience and expertise, and I hope it helps you with what you are looking for.