Have you ever thought about whether Jeep Patriot can go on the beach? Jeep Patriot generally performs best on all terrains, including rocky pathways, sand, and muddy terrains. Jeep patriot is also one of the top-notch Jeeps demanded by off-roaders, but people often ask: Can jeep patriot go on the beach?
Jeep Patriot is a 4×4 trail-capable vehicle that can perform competently on the beach. The Jeep Patriot provides excellent traction and is equipped with two engine options. It is due to their 17-inch tires and a perfect ground clearance feature that make Patriots fluent on the beach.
Jeep Patriot has gained a positive reputation in the off-roading market and is the favourite vehicle of off-road enthusiasts. These vehicles have excellent specs and features that make them remarkable.
The front-wheel model is not an excellent option for off-roading as a person can lose traction. It powers the right tires and is suited best for warm climates where less traction is required. AWD is a much better option than front-wheelers as it offers 50% more traction through front and back wheels. The 4X4 vehicles operate like FWD but have a 4-by-4 mode that helps them to keep a higher mileage rating for daily commuting when required.
Criteria for Off-Roading on Beach: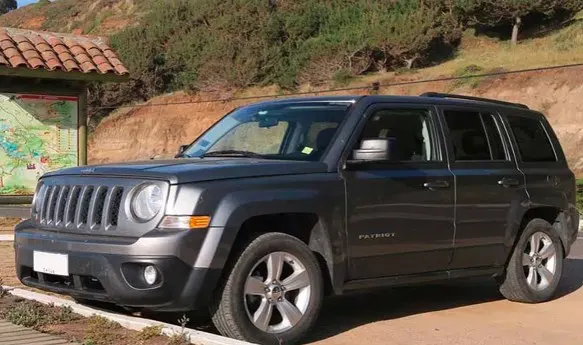 Jeep Patriot was offered in three different models: Sport, Limited, and North Edition. Jeep Patriot has two engines, including the mediocre 2L four-cylinder engine. It offers 141 lb-ft torque and 158 horsepower.
The second engine model is a 2.4L engine with 175 horsepower and torque of 165 lb-ft. Jeep patriots are not an excellent option; if you plan to tow trailers or boats, then. The recent model only offers a torque of 2,000 lbs. The two engines mentioned above were available in the three models and included FWD, AWD, and 4X4. 
There are some criteria set by the off-roading vehicles to perform competently on the beach. These criteria are:
Ground clearance

Lift potential

Towing power

Tire size
Ground Clearance:
Ground clearance is the distance between the bottom side and the ground region of the vehicle. It helps to determine the capacity of the SUV.
What is a Good Ground Clearance for Off-Roading? Know in Detail
Lift Potential:
It helps to increase the ground clearance by increasing the lift potential of the vehicle.
Towing Power:
It helps to get out of the vehicle from the sticky situations and brings adventure accessories.
Size of Tire:
It helps to look at the mileage of the vehicle and off-roading rubber.
What is The Best Rim Size for Off-Roading?
Specs of the Jeep Patriot for Beach:
The Jeep Patriot is recommended for off-roaders because of its specific specs and features. Some of them are:
Engine

Powertrain

Tires

Brakes and suspensions

Interior and exterior

Infotainment

Freedom drive 1 and 2
1. The Patriot Engine:
Jeep Patriot has a dual-VVT I4 engine with a 2.0L four-cylinder in their 4WD models. The engine has an 88 mm x 97 mm bore and stroke ratio and has a fuel capacity of 51 L.
2. The Powertrain:
The jeep patriot has a five-speed manual transmission with a 2.4 L capacity. It has a six-speed automatic transmission with an engine holding the 2.4 L capacity for fuel. Jeep patriot is assisted by the pinion steering, FWD, and two 4WD systems for better performance on the beach.
3. The features of Tires:
Jeep Patriot's tires are 17 inches for alloy wheels with front and rear tires. A multi-purpose inflator with this Jeep keeps the tire inflated for a long journey. Its best feature of all-in-one inflation and charging solution makes them stand out among others.
4. The Brakes and Suspension:
The Jeep Patriot has an anti-lock disc brake system with front and rear suspensions that are independent. The front brake rotors are 11.5 in x 1.0 inches, while 10.3 in x 0.4 inches is the size of the rear brake rotors. The lift kit helps achieve ground clearance and improves manoeuvrability even in mud.
5. The Features of Interior and Exterior:
The interior of the Jeep Patriot has the best features, including the front seats heated with reading and compartment lamps, A/C, and an adjustable lumbar that is helpful for the driver's seat. The seat covers are leather-trimmed, which makes it a unique model.
The exterior region of jeeps is covered with foldable mirrors and roof rails on the sides. A license plate with attachment screws and a rear-view mirror with the best lighting system. The garage door opener and luggage rack are also part of the exterior region of the Jeep.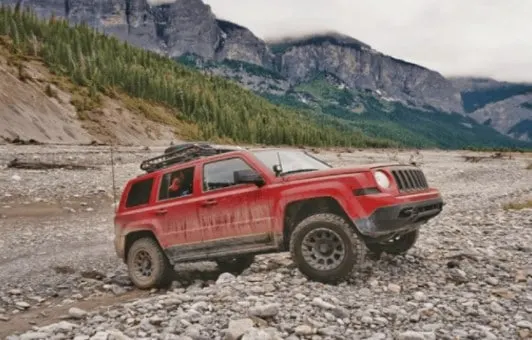 6. The features of the Infotainment:
Jeep Patriots are equipped with some extra devices like FM radio, CD player, radio, audio input, and MP3 player with steering wheel controller. There is also a navigation system along with XM radio and speaker systems. These all items come under Infotainment.
7. Features of Freedom drive 1 and 2:
The freedom drive 1 includes an active 4WD system. It is responsible for providing 60% torque to the rear side of wheels during their locking situation.
The freedom drive 2 has a 2WD system with skid plates, seat-height adjuster, and fog lamps. There is brake-traction for off-roads and body sealing with this jeep patriot making it best for off-roading on the beach.
Can All Jeeps Go Off-Road? All You Need to Know
The Top Jeep Patriot models for Beach:
The sport-based model of Jeep Patriot has 2.0L and 2.4L engines with standard features. It has the features of a folding rear seat with tinted windows and an ignition that is anti-theft.

The latitude model of Jeep Patriot has many new features including the power door lock system and one-touch auto-down feature.

It has a security system with a keyless entry and a steering wheel that is leather-wrapped.

This model is equipped with a hands-free Bluetooth system and has seats that are covered with clothes. This model has the front-driver seat with a power sunroof feature.

This model is exclusively offered in European countries and has a 2.0L diesel engine. It has a 2.2 L diesel engine too that was replaced later and now has the capability to deliver 163 horsepower.

This jeep model was offered in 2011 as the name indicates, in the commemoration of the 70th anniversary.

This Jeep Patriot model has a premium sound system with fold-down speaker technology. It is also equipped with an XM radio and leather seats.

This model has a sound system of nine speakers and has a matching alloy wheel with it.

It has black leather upholstery with a steering wheel that is wrapped with leather. The exterior accents are painted black and it was a limited edition.
The Capability of Jeep Patriot:
The Jeep patriot can travel over the rocky, mud, and snow-based slopes. It has a four-wheel-drive system that is helpful to provide traction on muddy and icy roads and trails.

This Jeep Patriot holds 17-inches tires in width and is capable enough to provide the clearance of 8 inches. It helps conquer the dirty trails and terrains.

The skid plate fixed with this Jeep is responsible for protecting the undercarriage from rocks and muddy stumps.

It holds an approachable angle of 26.4 degrees. It gives an ascent and descent angle of 24 and 29 degrees, respectively.

The jeep patriot has a higher air intake that allows it to conquer the puddles. The deep waterways are not a big issue for the Jeep Patriots.

The Jeep Patriot is also equipped with off-road traction control and a hill starting assistant. It provides the vehicle to slide backward and helps in climbing steep slopes. The Jeep Patriot is one of the most comfortable vehicles that provide good traction on roads. You can control the descent speed of the vehicle by keeping the gear at a low level.
Some Problems with Jeep Patriot:
Jeep Patriot has shown some problems, including the issue of water leaks and body and paint problems. The jeep owners claimed that the issues are shown after covering a distance of 16000 miles along with higher cost problems and lower mileage.
The models introduced in 2008 and 2009 are considered the most troublesome. The model launched in 2011 consists the engine and transmissions issues. There are some other problems with Jeep Patriot as listed below:
Some models of jeep patriots lack modern technology.

They lack a poor acceleration system and have a mediocre interior.

They have a noisy interior, especially at highway speeds.

The Jeep patriots are below the safety test scores.
Tips & Tricks to Off-Road with Jeep Patriot on The Beach:
Here we will discuss some helpful tips while doing off-roading with a Jeep Patriot.
An approach angle in the Jeep Patriot plays an important role in providing off-road capability. This approach angle can be improved by lifting and adding a skid plate. You can also install big mud tires and the front and rear bumper to get a good approach angle.

You can replace the stock tires with good off-road tires for your Jeep patriot. You can choose cooper grand touring radial tires as an option. These tires have a specific design that provides a quiet ride. These tires also help in achieving traction on muddy tracks.

You can install a roof-mounted flog light in your Patriot. It can help you to make night camping more adventurous and thrilling.

It is advisable not to turn off the traction control in the forest and field trails. People often do so for getting a better experience of fuel mileage.
Also Read:
The Top 10 Jeeps for Off-Roading
Why Do Jeep Have Two Batteries?
Why Does My Jeep Smell Like Antifreeze?
Why Does My Jeep Shake At 40 MPH?
Why Does My Jeep Wrangler Keep Beeping?
Frequently Asked Questions (FAQs):
Are jeep patriots a good option for off-roading?
Jeep Patriots is a remarkable option for off-roading. They can handle various sorts of tracks and conditions. These jeeps have two options an engine with a 4WD system that provides excellent traction control and crawls ratio.
What are some of the problems associated with a Jeep Patriot?
There are some problems associated with a Jeep patriot like:
The engine does not sometimes start due to a fault in the wireless control module.
The water leaks from the rear and front roof area
There is difficulty in shifting the manual transmission.
The engine sometimes overheats.
There is damage seen to the AC compressor along with abnormal noise production.
Are jeep patriots rated the best?
The Jeep Patriots are trail-rated and have the capability of a 4WD system. They are better for the off-road standards of traction, ground clearance, and much more.
Is Jeep Patriot considered in the category of 4WD or AWD?
Jeep Patriots are available in both the categories of 4WD and AWD. It has two FWD system that is electronically controlled and has a 2.0L or 2.4 L gasoline-based engine.
What is the off-road package of Jeep Patriot?
The Jeep Patriot has a freedom drive-2 off-road package. It makes it one inch higher than the other versions of trail-rated. It helps the Jeep meet the off-roading capabilities for articulation, ground clearance, and traction.
Why do the Jeep Patriots make a loud noise?
The reason behind loud noise production in a Jeep Patriot is the dirty sensor or little fuel that reaches the engine. It results in a rough engine producing a loud noise. Other reasons can be dirty sparks that can cause a misfire.
Why are Jeep Patriots discontinued?
Jeep Patriots are discontinued due to a lack of technology in them. They were increasing their prices, but there was no improvement in the technology leading to the end of Jeep Patriots.
What are some of the most common transmission problems with Jeep Patriots?
There are some problems with the transmission system, including the gear slippage of transmission and noises, shakiness and grinding sounds with stalling, loss of acceleration, and overheating.
How does Jeep Patriots lift?
Jeep Patriots are 4WD, or AWD has two different cylinder engines. They have a transmission choice with 5-speed manual system.
Do the jeep patriots provide a low-range option?
The Jeep Patriots have anti-lock brakes and stability control features. Jeep Patriots are often compared with the Land Rover, but they have no difference. They have a basic layout for powertrain and function and have the same wheel drive.
Why does the Jeep Patriots whine during acceleration?
There are some common reasons for the whining of Jeep Patriots, including the low transmission fluid. Other reasons include the low transmission gear and improper lubrication of internal components.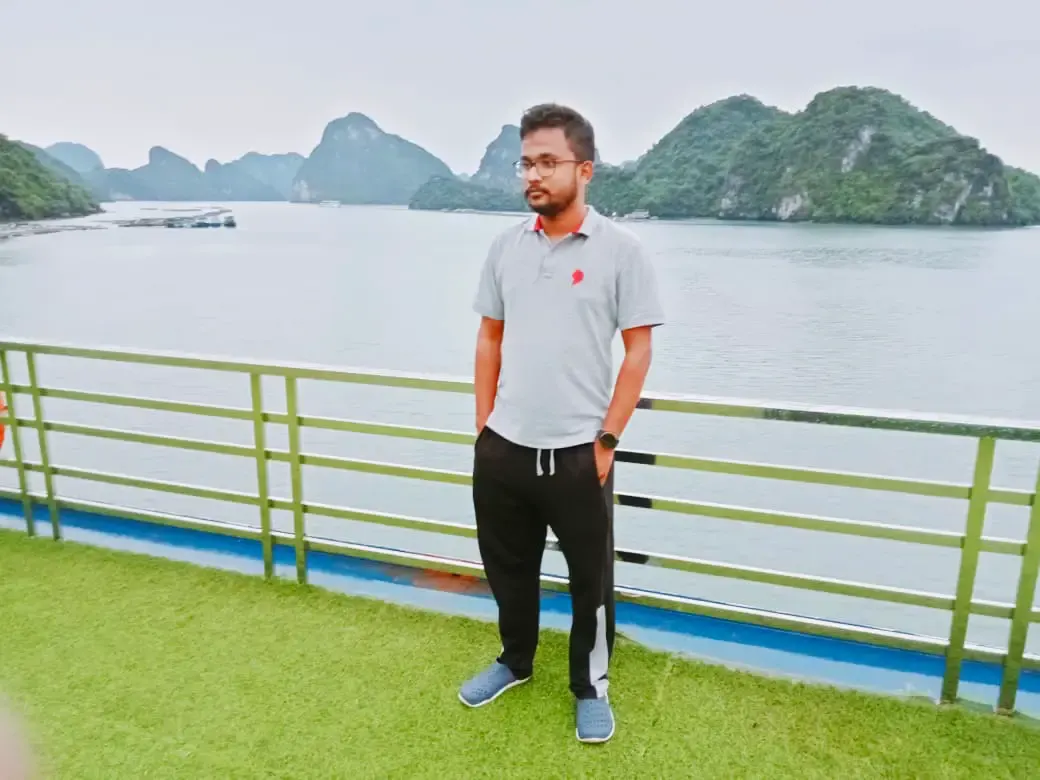 This is Surya. I am an experienced off-roader. I have been off-roading for many years across several terrains. I am passionate about 4×4 driving and want to share my knowledge and experience with others.
My goal is to provide you with the most comprehensive and unbiased information about off-roading.
I curated this article through my personal experience and expertise, and I hope it helps you with what you are looking for.