Motorcycle enthusiasts typically lean more towards either street or dirt bikes, with differences being physical but also in the materials and construction aspects. Many of what a first-time buyer may notice are subtle but maybe pretty important to them. They're both two-wheeled motorcycles that are different from each other. The article explains: What are the differences between dirt bikes and street bikes?
Dirt bikes and street bikes hold different specs in which dirt bike has knobby and aggressive tires that provide excellent traction on off-road terrain. Street bikes are equipped with smooth and round tires having shallow treads and are designed to provide better grip and traction in the highways.
There are differences in physical ways noticeable in both of these bikes. These bikes hold the ability to provide an adrenaline rush in the body of their riders. Suspension of these bikes is one of the main comparisons between them, as dirt bikes hold more fork and shock travel than street bikes.
The suspension quickly soaks up the rough terrain and provides a smooth ride during off-roading in the case of a dirt bike. Dirt bikes are specified for dirt roads, and street bikes are confined to road usage. There are also differences between them.
Differences Between Street Bike and Dirt Bike:
There are differences between street and dirt bikes that help a person distinguish between them. Some of the differences are discussed below:
Weight and size

Tires

Suspension

Position of seating

Brakes

Tanks of the bikes

The frame of the bikes

Clutch of bikes

Steering and gears
1. Weight and Size:
Dirt Bikes:
The weight and size of both bikes are one of the most distinguishing features that differentiate between them. A dirt bike is smaller and less heavy than a street bike. It is designed in a bare minimum way so that riders can easily control it on dirt terrain. These bikes have a single-cylinder with a small displacement suited for uneven paths.
Street Bikes:
Street bikes are designed for street rides and are sturdy. It is seen that a sturdy vehicle is required to hold the vehicle on the roads, so these bikes are designed with a robust structure to hold them on the road and to keep them grounded.
2. Tires:
Dirt Bikes:
The tires associated with any vehicle determine the specific terrain it is designed for to perform the various actions. The dirt tires are like off-road tires that amplify the traction on various surfaces like dirt and gravel. These tires are knobby with big blocks and have empty regions to move in the dirt, mud, and sand.
Street Bikes:
The tread pattern of the street tires can directly throw away the water stuck up in the design. These tires are round and smooth in shape and have less space. The manufacturers ensure that the maximum rubber is exposed on the road to provide excellent grip and traction. These tires have no function in the sand, mud, and snow.
3. Suspension:
Dirt Bikes:
Suspension helps a vehicle to absorb the shock in it. The suspension is loose if the bike absorbs more shocks. In this case, dirt bikes had to pass through various obstacles, so they held the capacity to absorb the shocks at a much larger pace. They are equipped with spring shocks and hydraulic tubes. These bikes have suspension travel of more than twelve inches.
Street Bikes:
These bikes can absorb minor shocks but still provide a comfortable ride to all extent. These bikes have suspension travel of a few inches so that the rider can pass the easy obstacles of potholes.
4. Position of Seating:
Dirt Bikes:
The riders require different seating positions to ride the bikes. In the case of dirt bikes, the riders often stand up when they maneuver the hurdles. The seats in these bikes tend to lean forward and can be adjusted efficiently. A person can sit in an upright position on a dirt bike.
These bikes encourage big and lean inclinations so that a person can move forward towards the wind position. The dirt bikes have their handlebars adjusted in the lower place, allowing maximum visibility with control to the rider.
Street Bikes:
These bikes are positioned in a back way that enables the rider to relax during their ride. This position keeps the natural positioning of the spine in place and places minimal strain on the joints. This comfortable position allows a rider to travel for a longer duration on the streets.
5. Brakes:
Dirt Bikes:
The force applied on the brakes to compress the front suspension can halt any ride. The power applied to brakes is correlated with the weight and speed of the bike.
Dirt bikes have small brake rotors and contain a single disc. All sorts of bikes rely on the front side of their bikes to manage the braking ability, but you can use the rear brake in the case of dirt bikes.
Street Bikes:
These bikes move at a much higher speed than usual and are heavy. These vehicles require a powerful braking system so that a person can enjoy maximum traction on roads.
These vehicles have strong tires that can teach a powerful braking force. If the bike is on a low-traction surface, the brakes of street bikes lock the tires.
6. Tanks of the Bikes:
Dirt Bikes:
Commonly, the tank having more capacity can hold more fuel. A tank with a larger fuel holding capacity is perfect for long journeys and travels. Dirt bikes have small fuel tanks and do not travel farther. A dirt bike should weigh light, so a larger tank cannot be adjusted as it will add unnecessary weight.
Street Bikes:
Street bikes can hold large tanks as they are made for long distances. These bikes are suited for long-distance traveling, so small fuel tanks are not a perfect option for these bikes.
7. The Frame of the Bikes:
Dirt Bikes:
These bikes are smaller and have a light frame. The large tanks with extra fuel holding capacity are avoided in these bikes, so they have a small frame. Their frames are made of rigid plastics that make them accessible vehicles to control.
Street Bikes:
These bikes can bear the harsh conditions of different terrains like snow, mud, and ice. They have a hard and sturdy frame made up of metal. These bikes are fashionable and allow a full range of aesthetic styles.
8. Clutch of the Bikes:
Dirt Bikes:
These vehicles have the clutch that riders use extensively to stay intact in the same gear. They use the clutch for increasing the revs. Dirt rides are for low-speed maneuvering allowing a rider to move through gears. It enables control of the speed through the throttle. A rider can employ the clutch to control the drive.
Street Bikes:
These bikes move effortlessly and are geared up to hit the triple digits. They are designed with throttle application, so riders are not required to slip the clutch in case of street bikes.
9. Steering and Gears:
Dirt Bikes:
A rider needs to work with the bars during the entire journey of dirt bikes. These vehicles have wide bars that help them leverage to turn the tires from one side to another.
The dirt bike riders appropriately put their feet to stabilize the balance of their bike. They are seen for appropriately applying the handlebars. Dirt bikes hold optimal torque and have powerful throttle applications in their lower gears.
Street Bikes:
There is no need to apply steering to control the street bike. The street bike riders input their large steering whenever they maneuver their vehicle through traffic or parking areas. Gearing is an essential factor that distinguishes these bikes from dirt bikes. These bikes have high cruising abilities.
Can You Drive Off-Road Without a License?
Pros and Cons of Dirt Bikes:
| | |
| --- | --- |
| | |
| Dirt bikes are less expensive than ATVs. They are $200-$1000 times cheaper than the ATVs. They show the difference in their price every year, so in the end, dirt bikes become cheap than ATVs. | Dirt bikes are cheap, so sometimes their quality effects as compared to ATV vehicles. |
| Dirt bikes are light in weight as compared to ATVs. These bikes are excellent for those who want to experience the thrill and experience—people faceless accidents with these bikes. | Dirt bikes are light in weight, so they are less durable than ATV vehicles and are not stable. |
| Dirt bikes allow a person to enjoy riding on a single track. There is a more extensive terrain for the rider in the case of dirt bikes. | Dirt bikes are difficult to learn and require time to get professional in riding them. It also depends on the ability of the rider to learn the riding experience with dirt bikes. |
| There are fewer chances of accidents with dirt bikes as they are easy to control. These vehicles are considered safe ones. | Dirt bikes are confined to just the terrain of dirt. It is difficult to ride them on other terrains like snow and ice, and there are chances of accidents on such terrains. |
Is Riding a Dirt Bike Hard? What You Need to Know
Best Dirt Bikes:
Many brands and companies offer the best dirt bikes having excellent features. Here we will discuss some of the best dirt bikes and their specific specs.
KTM Dirt Bikes: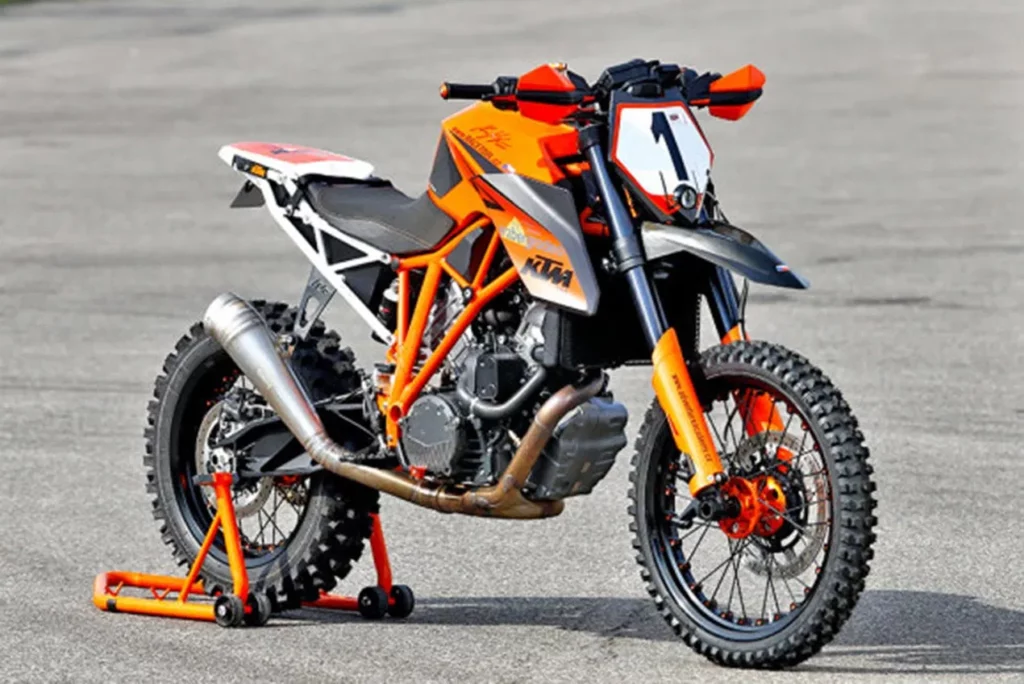 KTM is considered one of the top brands in the dirt bike manufacturers. KTM dirt bikes hold an aggressive design so that a rider can use them comfortably as a competitive ride. They hold the capacity to cross any terrain and have a 4450cc engine that can perform in a lightweight way and is durable.
KTM dirt bikes have a smooth and powerful acceleration with an excellent braking power pair that helps gain maximum traction and control on terrain.
It enables them to travel on the rough patches of different terrains. These dirt bikes have a 4-speed transmission with a 4-stroke engine capability. They provide a maximum ground clearance of 14.76 in just 375mm and are one of the most demanding dirt bikes.
Yamaha YZ450F Dirt Bikes:
Yamaha YZ450F is an excellent dirt bike for those riders who want to cross the terrain in one go. These dirt bikes hold a fuel-injected engine that provides maximum power and torque to the rider. It has some innovative features that help the person operate the engine using their phone.
It holds a robust aluminum frame that provides a superior look to this bike, and the advanced suspension provides supreme control.
This dirt bike has an unbeatable braking system and holds a hydraulic clutch that can stop the motion in emergency times. It has a 5-speed transmission system with a 450cc liquid 4-stroke engine and makes it the most demanding dirt bike on the market.
Honda CRF 450 R Dirt Bikes: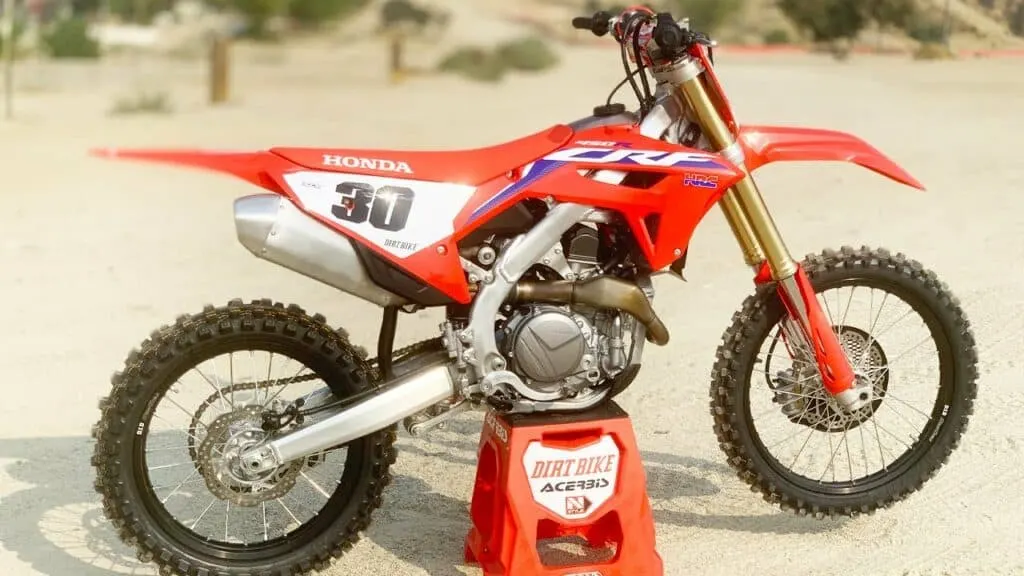 Honda CRF 450 R is one of the most potent dirt bikes tuned with high-speed performance and a superior suspension.
It has an eight-plate clutch system that provides you maximum power so that vehicle can move quickly on the rough terrain. The eight-plate clutch provides excellent grip on the tracks with a five-speed transmission system and 449cc liquid single-cylinder providing a maximum ground clearance of 13.2 inches.
Pros and Cons of Street Bikes:
| | |
| --- | --- |
| | |
| Street bikes are easy to learn and a person can ride them in an easy way with learning in just ten minutes. | Street bikes are much more expensive than dirt bikes. It becomes sometimes difficult for people to purchase such an expensive vehicle to fulfill their demand for off-roading. |
| Street bikes are stable to ride and a person can easily learn to ride this vehicle. Professionals can even manage the high-speed issue of ATVs. | Street bikes are difficult to control as they are heavy in weight and their speed increases with time. Non-professionals cannot easily manage the speed. |
| Street bikes have large-sized wheels that can easily pass through any terrain like snow, dirt, and mud. These vehicles last longer than usual and there is less risk of accidents with ATVs in the winter season. | Street bikes are not considered a safe vehicle in an overall way as they weigh around 1000 pounds and it sometimes becomes difficult for the rider to maintain the weight. |
Best Street Bikes:
There are various brands associated with street bikes in the market, among which we will discuss here some best street bikes.
KTM 390 Adventure Street Bike: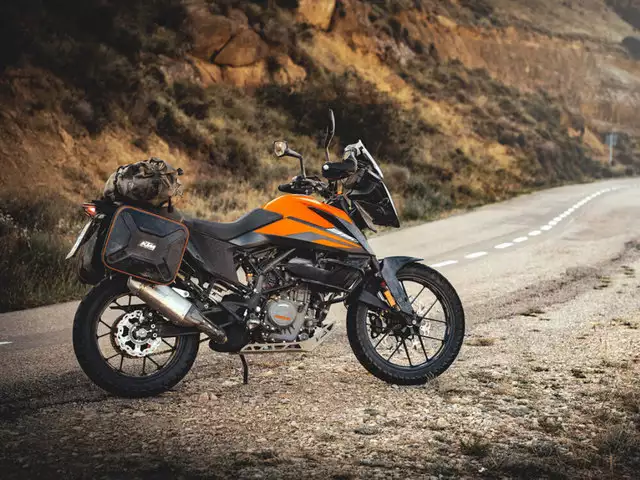 This street bike is an incredible and fruitful addition to the manufacturer's category of street bikes. This street bike contains the best specs that make them the best street bike. It is equipped with bells and whistles with an excellent pair of skid-plate, crash bars, and traction control. It also has an optional off-roading upgrade and is a giant bike for an adventure ride.
Triumph Speed Triple Street Bike: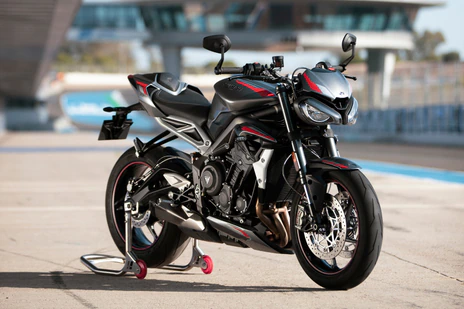 This street bike was updated in 2005 and is one of the most impressive street bikes. It holds some best features: a 1160cc triple engine that pumps out the 180 PS of peal power. 
This street bike model has a new chassis that is lighter in weight and provides maximum comfort. It has a digital instrument cluster and switchgear with an RS version having the best Brembo brakes and suspension.
Suzuki Hayabusa Street Bike: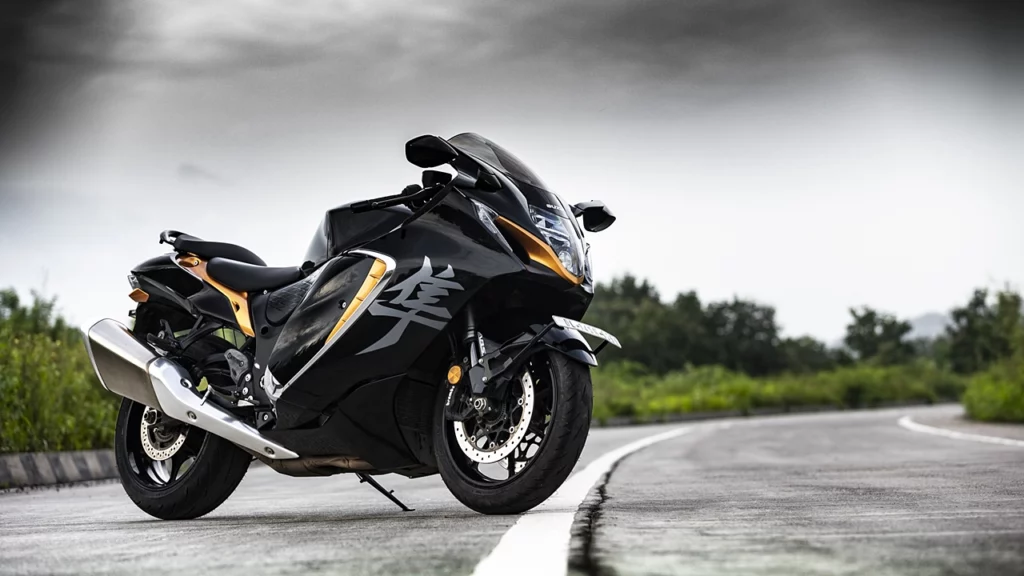 Suzuki Hayabusa street bike, manufactured by Japanese owners, holds excellent euro 5-emission norms that provide an excellent new makeover to this street bike. Although its top speed is restricted to 300 kph, its advanced features make it the best one in the market.
It has a new light chassis with a sharp style and upgraded brakes. It is also equipped with a digital console and has advanced riding assists.
Honda NC-750X: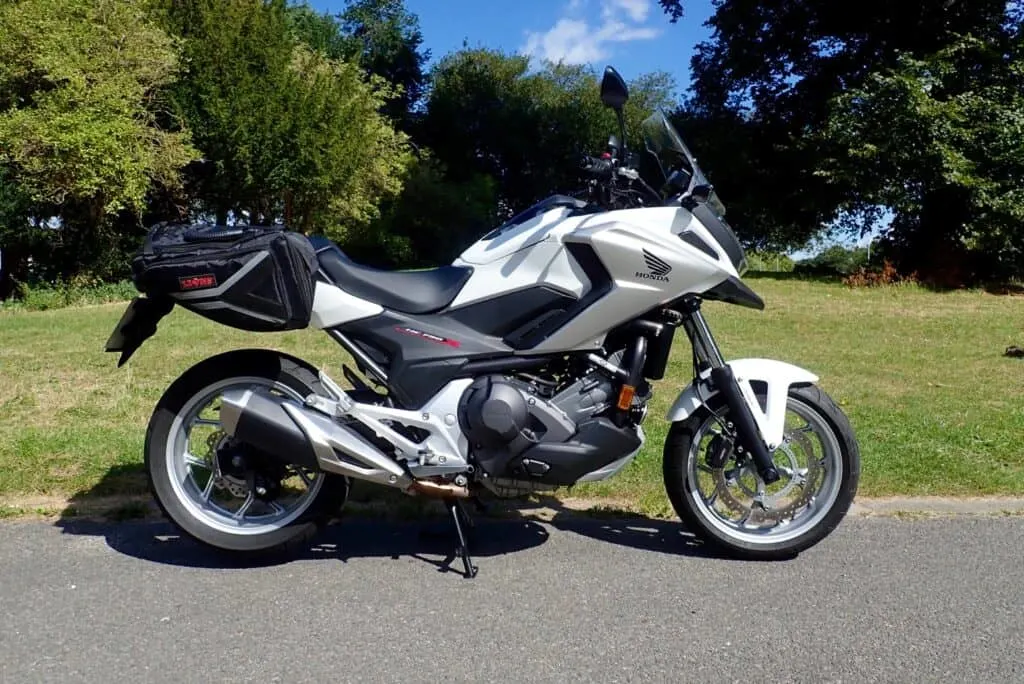 This street bike is one of the most well-built and stylish models and is the best-selling bike in Europe. NC-750X is economical for use and holds excellent features and specs demanded by every street rider. It has a semi-automatic transmission system that has an in-built compartment. This street bike is a go-to choice and is one of the best all-rounders in the street bike category.
Ducati Monster Street Bike: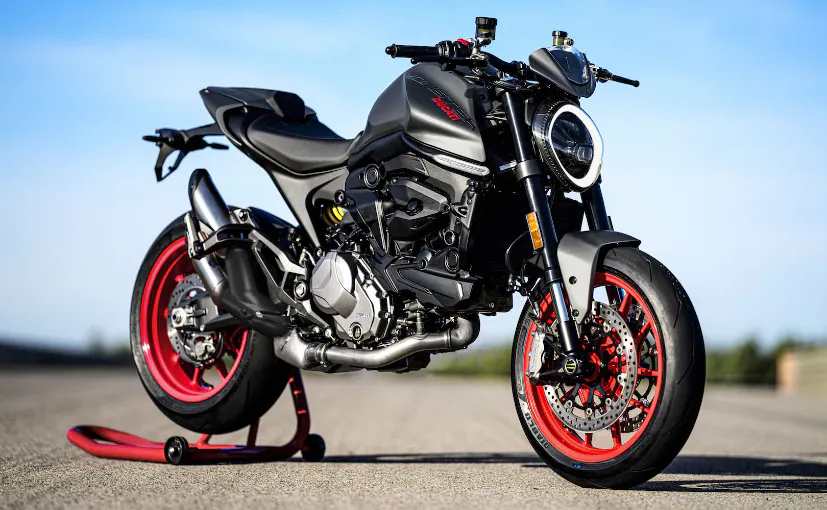 This street bike model is an incredible piece in the street bike category, adding a thrill to life. It holds a lightweight aluminum frame that holds a powerful engine. It has a 937cc engine providing a power of 111 PS. This street bike has a polarized design, but still, it is one of the best outgoing models with a headlamp and seat cowl.
Also Read:
How Fast Does a 150cc Dirt Bike Go?
Best Bikes for Off-Roading in 2023- Top Picks for You
Frequently Asked Questions (FAQs):
Is it hard to ride a dirt bike than a street bike?
Yes, it is more challenging to ride a dirt bike than a street bike. A street bike is easy to ride at lower speeds as it has a steering geometry that helps to make effortless turns. It also allows relaxed positions in riding.
What are the significant differences that distinguish dirt bikes from street bikes?
Dirt bikes are smaller in size and lightweight as compared to street bikes. They have a small and light frame that is easy to handle for an average rider. A street bike is not easy to handle as it is heavy and is made up of hard plastics and metal.
Is it challenging to ride a dirt bike?
It is not a complicated process to ride a dirt bike, and a person can learn it with practice. Dirt bikes can be learned quickly with proper training in which a rider is demanded to focus on the bike's controls. These controls include a throttle, clutch, and brakes.
How are dirt bikes considered different from street bikes?
Dirt bikes have knobby tires that help them travel easily on off-road trails. Street bikes hold smooth tires that are perfect for street riding. Dirt bikes provide suspension and are less stable.
Are dirt bikes considered safe than street bikes?
Dirt bikes are considered safe than street bikes, also known as ATVs. They are light in design and can be handled easily. ATVs or street bikes are heavy and robust and are dangerous, leading to crashes.
Is it a good option to learn to ride a dirt bike?
It is better to learn to ride dirt bikes as they are easy to learn and requires some practice, after which a person can professionally ride them. A person can speed up their learning process after a few practice sessions.
How fast can a 600cc dirt bike move?
A 600cc dirt bike can move over 125mph of speed. Some bikes can attain a top speed of more than 160mph, but it is a scary case for inexperienced riders.
How fast can a 450cc dirt bike move?
A 450cc dirt bike can reach a top speed of 75-110mph, and it depends on the engine, brand, terrain, and weight of the rider.
Are dirt bikes considered legal to ride on the streets?
Dirt bikes are not legal to ride on streets and public roads. These are made up for only off-road usage and do not hold their special equipment like headlights, taillights, or insurance.
Do dirt bikes come automatically in the market?
Dirt bikes were launched as the mainstream market, including trail bikes and dual-sports. They contain semi-automatic transmissions and automatic twist-and-go transmissions.
Which dirt bikes are considered the best beginner bikes?
The top five best beginner dirt bikes are as follows:
Yamaha YZ125

Suzuki RM85

Honda CRF250X

KTM 250 SX-F

Kawasaki KLX110
Should a person ride a bike before riding a motorcycle?
Different sorts of dirt bikes require some special techniques and body positions compared to a street bike. These techniques prepare a person for a better way to ride a bike. A person learns to balance the vehicle, which enables them to attain traction and throttle control.
Are the accidents common with dirt bikes?
Accidents are common with dirt bikes if they ride on terrain other than dirt because they are not made for streets. Street bikes can lead to an accident if the person is not professional and capable enough to control the bike.
Do dirt and street bikes have a clutch?
The clutch is an integral part of the bike that helps the person disengage the engine's power from the transmission system. A rider can use the clutch to shift the gears or bring the dirt bike to a standstill position.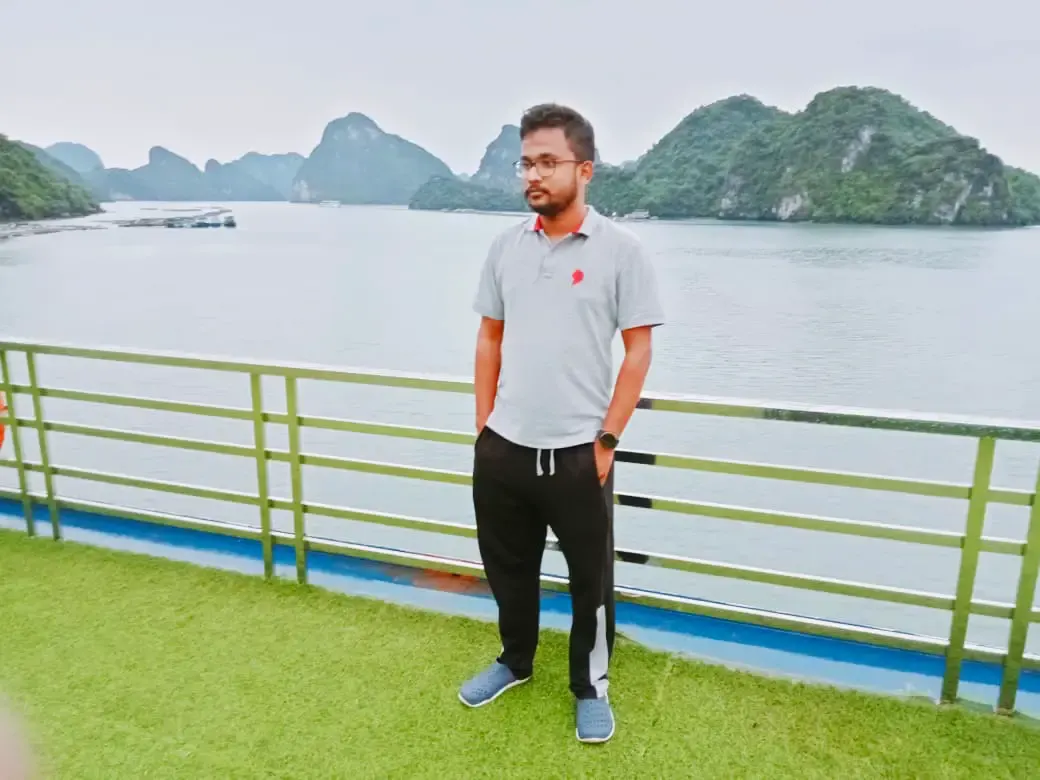 This is Surya. I am an experienced off-roader. I have been off-roading for many years across several terrains. I am passionate about 4×4 driving and want to share my knowledge and experience with others.
My goal is to provide you with the most comprehensive and unbiased information about off-roading.
I curated this article through my personal experience and expertise, and I hope it helps you with what you are looking for.