People vying for a 4×4 for off-roading are giving an impression that 4×4 is compulsory for off-roading. However, this may be true for some cases, but in most cases, this idea needs to be grasped in a much more comprehensive way.
Having a 4×4 doesn't guarantee that you will be a successful off-roader, and you can conquer every off-roading trail that is out there. In this article, we are attempting to answer the question of whether off-roading requires a 4×4 as compulsory or not. Let's find out: Do you need a 4×4 for off-roading?
You don't always need a 4×4 for off-roading since there are many other factors like traction control, suspension, wheels, etc. that play a significant part. However, having a 4×4 acts as an addition because 4×4 is more capable in terms of traction, suspension, and ground clearance while off-roading.
Also, if you have a 4×4, what are the different things you need to understand to pave your way into off-roading. Additionally, we have also listed information indicating what capabilities a 4×4 offers you in off-roading and those that are being exaggerated just for profit-making.
Understanding Your 4×4: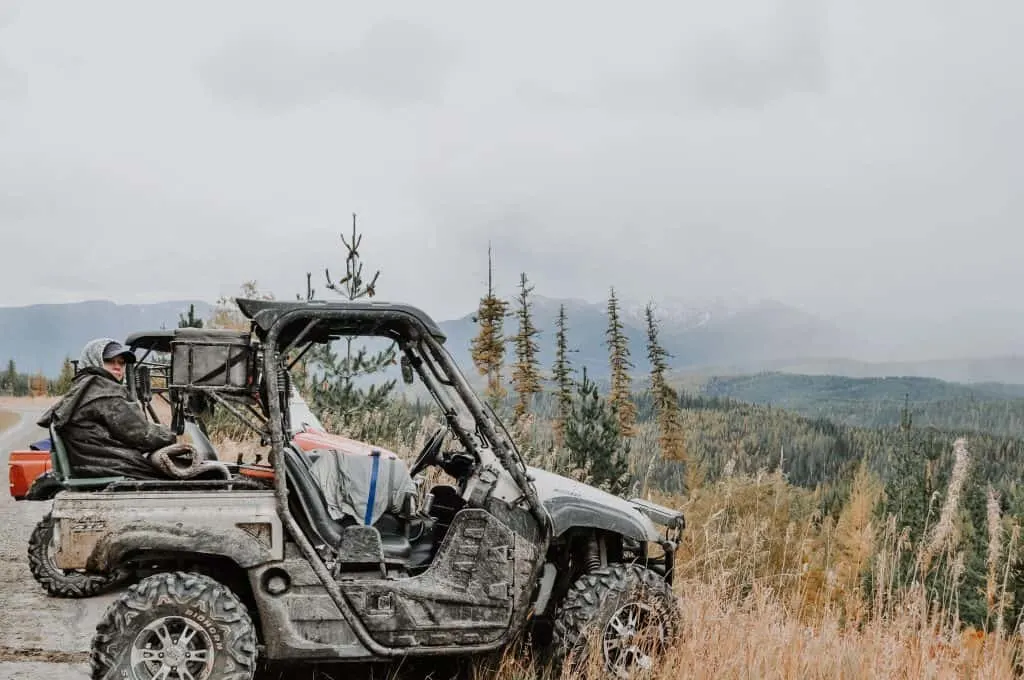 To answer whether you need a 4×4 or not for off-roading, the first and foremost aspect is understanding what the term 4×4 means. So this section will help you understand a 4×4 vehicle in detail.
A 4×4 vehicle has a power transmission system that delivers power to all the wheels equally. The wheels receive equal engine power, and they move on their own without depending on another wheel.
Coming towards the purpose of 4×4, when wheels receive equal power, they are autonomous in their movement – to some extent. It implies that the vehicle will be having more traction as every wheel is equally performing. And if your vehicle gets stuck in the middle, you can take your vehicle out from powering any of the wheels getting traction.
This is the primary distinction between a standard vehicle and a 4×4. Average routine vehicles are two-wheel drive, and in a two-wheel drive, only two wheels are receiving the power while the other two are just moving on behalf of the other two.
After that, as we have described the basic knowledge of 4×4, we tend to list some significant benefits and significant cons of having a 4×4 in off-roading. So that you can have this idea of whether having a 4×4 is going to impact your journey of off-roading or not.
Statistical View of 4×4 Vehicles in the U.S:
This section has listed down a survey that shows the trend that the average U.S driver follows while buying a vehicle. The Survey is conducted by Jato Dynamics, a London-based think tank that researches auto-motive trends and conducts yearly reports.
So, we have taken out a report showing the increased growth in the 4×4 vehicle market compared to 2WD vehicles. So, if you have any doubts that 4×4 vehicles limit you compared to a 2WD, then it is not valid.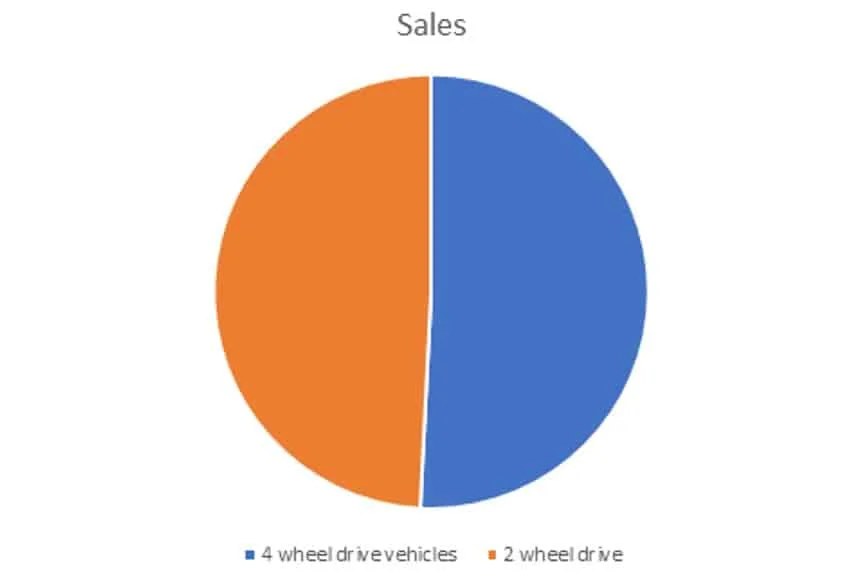 The graph is based on the number of units sold in the year 2020, and it is showing that at the end of the year, the total 4-wheel drive vehicles (50.80%) surpassed the two-wheel-drive vehicles. 
So, if trends continue, then there will be a time when you will see 4-wheel drive more often than you see a two-wheel drive on the streets.
Read in Detail: Can 2WD Go Off-Road? Understand the Dynamicity
Benefits of a 4×4 Off-Roading:
One of the significant benefits of a 4×4 vehicle is that if you are driving through adverse conditions like snow, rainfall, and mud; then, 4×4 will help attain more significant control of your vehicle. It is because you can utilize both sets of wheels separately, and if anyone's wheel can get traction, you can move with the help of it.

Another benefit of having a 4×4 vehicle is that a 4×4 is heavier in terms of weight, and due to it, it can gather more grip over loose surfaces, especially sands and rocks.

Moreover, another benefit that a 4×4 yields to its driver are that they get more attention and more public appeal than standard vehicles.

The reason behind it is that 4×4 vehicles look more muscular and more capable than normal ones. So, they appear different and unique to the general public.

Lastly, a 4×4 is ranked as a more adaptable vehicle for off-roading because, in most of the off-road terrains – even the intense ones, you can go through with the help of it.
Cons of a 4×4 Off-Roading:
As there are many benefits of a 4×4 in off-roading, the possibilities are high that it will have some cons as well due to the reason that more equipment comes with more complexity. So following this statement, we tend to analyze the significant cons that a 4×4 is bringing with it.
So, the first major disadvantage of a 4×4 is related to its technical sophistication. The four-wheel-drive system and the power transmission are complex systems, and if any of them needs repairing; then, it will cost much more than a regular routine vehicle. This makes a 4×4 vehicle challenging to maintain for off-roaders.

The second major drawback that a 4×4 has is related to its weight. Although the greater weight offers more traction in terms of off-roading, it can also prove dangerous. Because the more the weight of the vehicle, the more time it will take to brake. The chances of collision in a 4×4 are much more significant as compared to lightweight vehicles.
As we said earlier, the things that make a 4×4 superior to other vehicles will also be the reason to impede its performance. The greater weight and four-wheel traction system have caused drivers to overestimate their vehicle capabilities and get stuck in the middle.
So, it can prove a flaw for 4×4 vehicles that they are taken as more capable than they are.
Another disadvantage of a 4×4 is it is in no way an efficient vehicle. 4×4 vehicles have poor fuel economy due to their boulder structure and large equipment essential for their working.

Lastly, 4×4 vehicles are good in traction because they can move through any one of the wheels. But that doesn't account that they can have traction all the time.
Like snow and other sloppy surfaces, the drivers may enter into a situation where none of the wheels get traction. And it can prove dangerous. So, the driver needs to be extra cautious on these surfaces even if they are driving a 4×4.
Comparing a 4×4 with 2WD Vehicles while Off-Roading: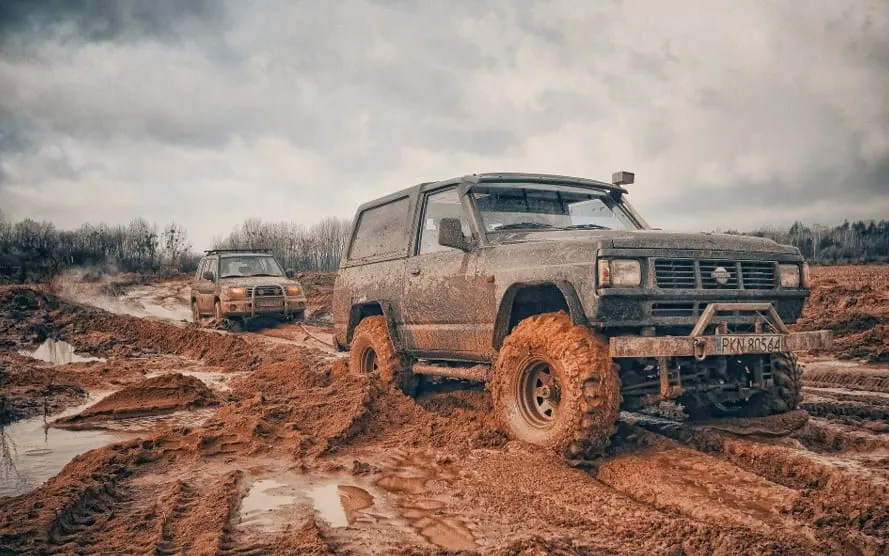 As we have explained what 4×4 vehicles are capable of and how they work, the following section compares a 4×4 vehicle with a 2WD vehicle.
The reason behind it is to serve you a basic understanding of how capable both of these vehicles are and to what extent a 2WD vehicle can go with a 4×4 so that you can understand the strand of off-roading that you have opted for whether you need a 4×4 or you can do the work with a 2WD.
We have illustrated below interesting maneuvers performed in Dacia Duster for comparing performance between 2WD and 4WD.
2WD Vehicle:
A two-wheel drive is a vehicle with a power transmission system placed on just two wheels of the vehicle. At the same time, the rest of the two wheels move with the inertia of the other two receiving power.
Two-wheel drive vehicles are good in towing weight, and they are fuel-efficient also. They require less maintenance than 4×4, which ultimately denotes that their ownership will not be a burden on the pocket.
Likewise, when buying a 2WD vehicle, the price difference will be about three times less than 4×4 vehicles. These are significant chunks that a 2WD offers by far.
Moving towards its cons in terms of off-roading, then the first and foremost disadvantage of a 2WD vehicle is that the power is only transmitted to two wheels. If they are stuck somewhere, then you have to have someone to get you out of there.
Other than that, 2WD does not have enough traction that may be needed for some real off-roading, and you may not get to a place where you have marked to reach. Lastly, 2WD vehicles are not as rugged as 4×4 are.
Case Study: Ford F150 PreRunner(2wd) vs Lexus GX470(4×4):
This section has brought a case study of comparison between a 2WD vehicle and that of a 4×4. The primary specifications of both of these vehicles are listed in the given table for a better understanding of their respective capabilities.
These vehicles underwent a series of testing that included crossing through mud water, climbing a hill, and passing through rocky surfaces.
| | | |
| --- | --- | --- |
| | | Ford F150 PreRunner (2WD) |
| | | |
| | | |
| | | |
| | | |
| | Double wishbone suspension with solid live rear axle suspension | |
Test Results:
Lexus GX470: The test results were quite evident in terms of the Lexus GX470 that passed through most of the obstacles, including the hill climb. As the driver relatively pushed the race pedal, the vehicle dashed through a hill climb in a streamlined motion.
It is due to the increased traction of 4×4 that all the wheels of Lexus were receiving. Moreover, the all-terrain wheels, which are there for better grip, also played their part. In the case of water crossing, the Lexus performed OK again due to the enhanced air-intake system.
And it moved with a more excellent pace through it. Over rocky surfaces, the double-wishbone suspension system and the solid live rear axle did their job quite well, and within no time, the driver passed over the surfaces.
Ford PreRunner: In the case of the Ford PreRunner, the results were mixed. As it moved towards the hill climb, the F150 lost its traction and stuck in the middle of the climb – even with low air pressure in all-terrain tires.
Again, the Ford was given a try with a more excellent throttle. Yet, the results were similar. The result of it came as whenever the F150 reached the turning point of the climb, the front wheels lost their traction due to weight shifting.
And since it is a 2WD, the rear wheels cannot do the job to move it further. In the case of water crossing, the F150 has a ground clearance of more than 9 inches, and it helped it get through the water pretty quickly, like the Lexus GX470.
At last, when F150 was allowed to cross over the rocky surfaces, the results were pretty outstanding; King Coil shocks absorbed nearly every shock. And the driver felt like he was on an air cushion.
Findings of the Experiment:
The findings of the experiment are based on how a 4×4 performs a 2WD vehicle. And also, whether a 2WD is capable enough to go off-road or not?
Looking through the case study results, it becomes evident that a 2WD vehicle can go off-road – except for hill climbs. This shows that a vehicle like Ford F150 PreRunner is capable enough for medium or low-intensity off-road challenges, and you may not need a 4×4.
Other Factors in Off-Roading for Enhanced 4×4 Experience: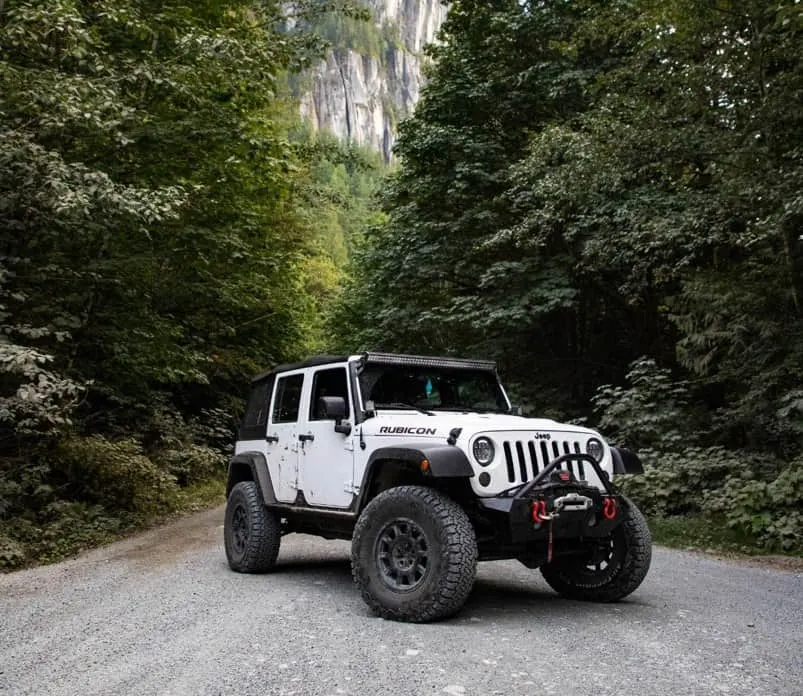 As we have discussed, off-roading – low and medium intensity can be performed through a 2WD vehicle. The next step is to understand what factors are responsible for making a 2WD capable of going off-road.
This will show that if specific components are placed in your vehicle, what kind of off-roading can you perform from it. And also, whether you need a 4×4 or not.
In this case, several components can make any vehicle capable of off-roading.
Tires:
A 4×4 may not be the must necessity for off-roading, but tires are. Off-roading requires unique tires that are specifically designed for specific trails. For instance, mud terrain tires are designed to gather maximum traction from mud and loose surfaces.
So, if your vehicle has tires installed by the trail, then the result may come out that you can go farther off-roading than you expected. Likewise, the situation may also go like the wheels will allow a 2WD vehicle to perform the way you expected a 4×4 to perform. And you may not need a 4×4.
A link to the off-road tire section of Amazon Store is given from where you can check out tires that fit your vehicle.
Lift Kit:
The next piece of equipment that can enhance the off-roading capabilities of any vehicle, either a 2WD or a 4×4, is ground clearance. The greater the ground clearance, the greater the vehicle will perform while off-roading.
Like, in the case of the Ford F150, as it moved over the rocky surfaces and through water, its higher ground clearance of almost 10 inches enabled it to move without any hindrance. This shows that even if your vehicle is capable of just 2WD, then with greater ground clearance, you can stand the chance of off-roading.
So, to improve ground clearance, you need to attach a lift kit at the place of suspension. The lift kit also has upgraded springs and bushings that provide enhanced support against the shocks your car will bear, and also they will provide more excellent stability.
Lastly, if you want to ice the cake, you can replace the rubber bushing with polythene bushings with greater tensile strength.
Lift kits are readily available on Amazon.
Winch:
For 2WD drive vehicles, if you intend to take them off-roading, then a winch is a must. A Winch is a cable or rope pulling drum attached to the vehicle's front bumper, and when the need arises, the drum is turned through a motor to pull the vehicle.
In simple words, it is a rope pulling system to aid your vehicle when it gets stuck. In a 2WD vehicle, a winch can take them out from any place if all the wheels are not getting traction.
To buy a Winch for a 2WD drive vehicle, we have attached a link given. So you can buy yours.
Light Bar:
Light Bar is an addition to your vehicle as it will enhance your vision in the dark. Usually, both 2WD and 4WD drive vehicles have a light bar in place. But, if you don't have a light bar, then the addition of it will be beneficial for your journey in off-roading.
You can buy a premium light bar for your vehicle through the attached link of an Amazon Store.
Snorkel:
A snorkel is used to bypass the air- intake of the engine. A typical vehicle has a simple air-intake system in which the engine receives air from the front grill. But, while off-roading, the front grill can get clogged with water or dust, disturbing the engine's air intake.
So if your vehicle has a snorkel in place, then it is quite possible that you can sail through the water quickly, even if it is a 2WD.
To have a premium snorkel for your vehicle, we have attached a link to an Amazon Store.
Conclusion:
While concluding, it can be said that the 4×4 vehicles turn out to be a good addition if you intend to trek some intense trails. This is the reason that in the U.S, the trends are going upwards with people buying more 4×4 vehicles as compared to 2WD.
However, the notion that off-roading can only be done through a 4×4 is not true because you can do a lot with 2WD if you are having the right skills and proper equipment installed in your vehicle.
Also Read: How to Carry Bike on Car When Off-Roading? Picks for You

Frequently Asked Questions (FAQs):
Do you need 4×4 for off-roading?
4×4 vehicle means that your vehicle has a power transmission system that delivers power to all four wheels. Therefore, your vehicle is more capable of getting out of any obstacle because if any one of the wheels receives traction, it will enable the vehicle to get out of it.
Can you go off-road with 2WD?
Yes, you can go off-road with a 2WD vehicle. If you install additional components like a lift kit, suspension, or a snorkel, then your vehicle is capable of sustaining medium and low- intensity off-road terrains.
Can you Off-road with a 4×2?
We can do off-roading with a 4×2, but the vehicle may find difficulty sustaining intense off-road terrains. It is because 4×2 vehicles have less traction and in 0ff-roading, traction plays a significant part.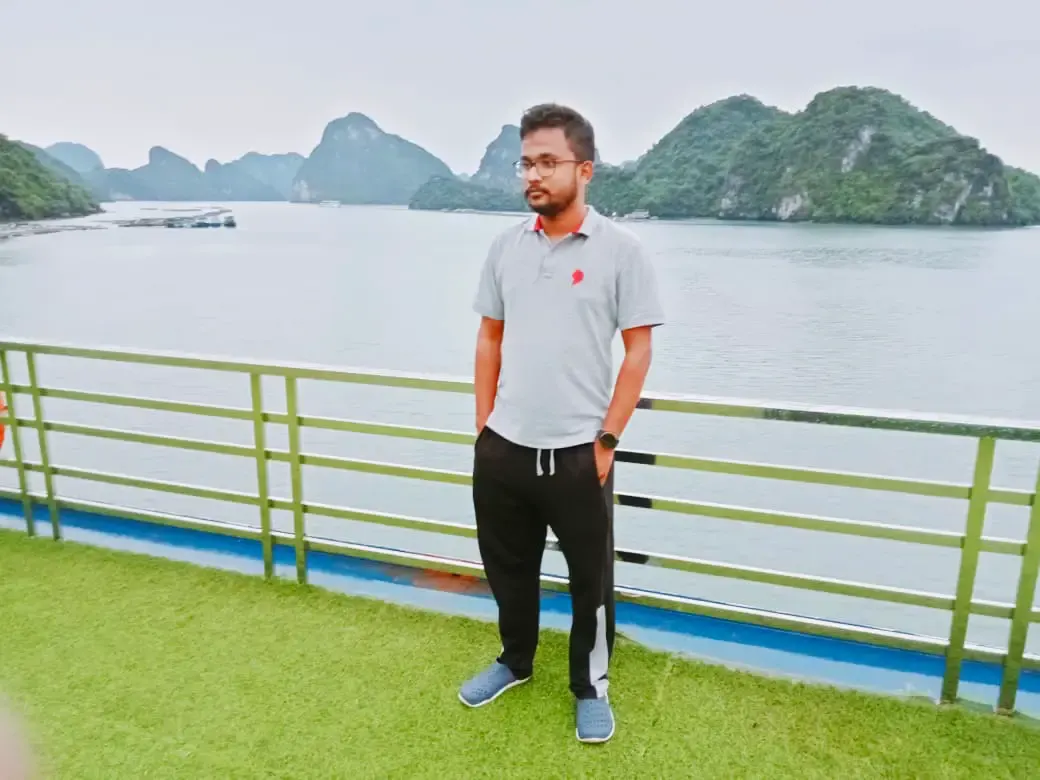 This is Surya. I am an experienced off-roader. I have been off-roading for many years across several terrains. I am passionate about 4×4 driving and want to share my knowledge and experience with others.
My goal is to provide you with the most comprehensive and unbiased information about off-roading.
I curated this article through my personal experience and expertise, and I hope it helps you with what you are looking for.