If you plan to go out off-roading, you must have proper knowledge about every aspect of the off-roading insurance policy. Most off-road enthusiasts manifest their concern regarding the insurance policies of their vehicle, and it is a valid concern. Does car insurance cover off-roading?
Car insurance covers off-roading in case you suffer an unwanted accident and an unfortunate crash. However, you will not be covered in case of rolling over, and you have to suffer the damage alone. It also depends upon the type of insurance you hold, as every policy is different from each other.
Car insurance means insurance of the vehicle, like truck, car, bike, or any other two or four-wheeler. This insurance provides you financial assistance in any damage or bodily injury resulting from accidents on roads. It is also known as motor insurance.
Does Car Insurance Cover Off-Roading?
Wondering about whether car insurance will be given to off-roading or not is a widespread thing to worry about. But here is the question, does car insurance cover off-roading? Is a genuine question.
Most companies cover "car insurance" for everyday use, but off-roading is something different. Suppose you were driving ordinarily on-road and caught into any trouble or met any accident. In that case, the company will cover your loss, but if you go off-road company will not be responsible for any loss or injury.
But on the other side, every company has its policies which may differ from others, so you are advised to read your own. This article will analyze the insurance policies of different off-road vehicles as follows:
| Vehicle Type | Cost to Insure |
| --- | --- |
| FWD | FWD will bring some impacts on your insurance costs. The procedure to ensure FWD is not much complicated as compared to 4WD. The cost to insure depends upon the system of your vehicle. |
| 4WD | 4WD possesses a heavy system as compared to FWD. The system possesses by 4WD is much more complicated as compared to FWD. 4WD for this obvious reason will cost more to insure as compared to FWD. |
What Does Off-Road Insurance Mean?
Off-road insurance means insurance for your off-road riding, which either comes with your standard car insurance or you have to buy it additionally.
As the name depicts, off-road insurance covers damages that you get during off-road riding and covers the things that are not supported with your standard insurance.
Laws in every state are different regarding insurance policies for cars. Not every state requires that you have insurance on your ATV. This is frequently said that some states will require and some not. So, you look up your country's laws, which may vary from state to state, and save your money.
If you are an ATV owner, you must be aware of your state's liability insurance requirements for running your ATV on public roads or highways. Doing so will help you a lot to protect your investment.
Policies Regarding Off-Road Car Insurance:

Policies about car insurance are not fixed as different companies hold different rules and implications for insurance policies. Any insurance policy primarily depends upon the type of vehicle used. It is not mandatory to get insurance after the off-roading mishap.
You must understand the dynamics of your vehicle insurance policies. But in many cases, off-road damages are covered because of your vehicle. If your vehicle is insured, insurance companies will bear the rectifying cost of your vehicle; otherwise, they are not responsible.
The most blatant case where insurance companies are not liable to pay is the damage during off-road racing. If you are planning to participate in off-road racing, you must bear in mind the dynamics of your vehicle insurance policy. Insurance companies have some rules, and you have to abide by these rules.
They can cancel your insurance permanently in case of extreme breaching. It would be best to have the right idea about the insurance policy and its regulations to avoid any such situation.
This is because off-roading is risky and far away from everyday use, so any loss in case of off-roading will not be covered by your insurance agency. Car insurance is only related to cover losses during everyday use while driving on the road.
Type of Off-Roading Damages Covered by Insurance Companies:
Your insurance covers some incidents of off-roading according to the policies of your insurance agency. For instance, during your off-road racing, if you got into a crash with your competence, there are chances that your insurance would cover that.
If you brought your car up to hills and rolled it over, or you do any act of damaging your car on your own, you had a tough time with the insurance agency to cover it. Moreover, you need to get the correct information from your insurance agency. Remember that if you talk to your agent, make sure you get their statement in written form. At last, the essential piece of advice for you is to read through your policy and decide what step you have to make.
You must know the fact about percentage depreciation with the age of the vehicle for proper analysis.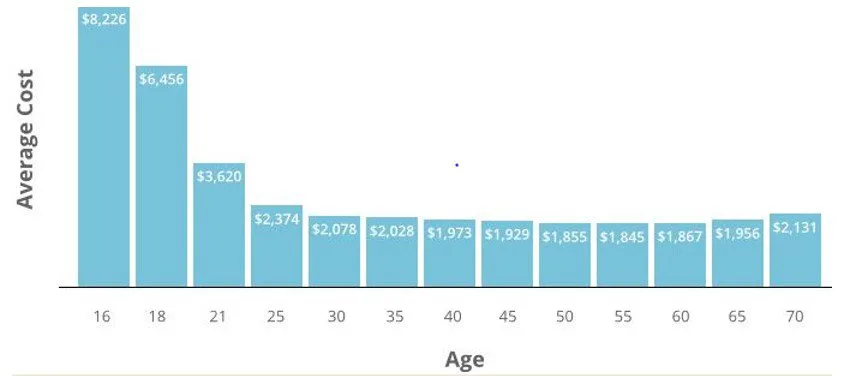 | Age of vehicle | Percentage depreciation |
| --- | --- |
| Not exceeding six months | Nil |
| Exceeding six months but not exceeding one year | 5% |
| Exceeding one year but not exceeding two years | 10% |
| Exceeding two years but not exceeding three | 15% |
| Exceeding three years but not exceeding four | 20% |
| Exceeding four years but not exceeding five | 25% |
Important Types of Car Insurance for Off-Roading: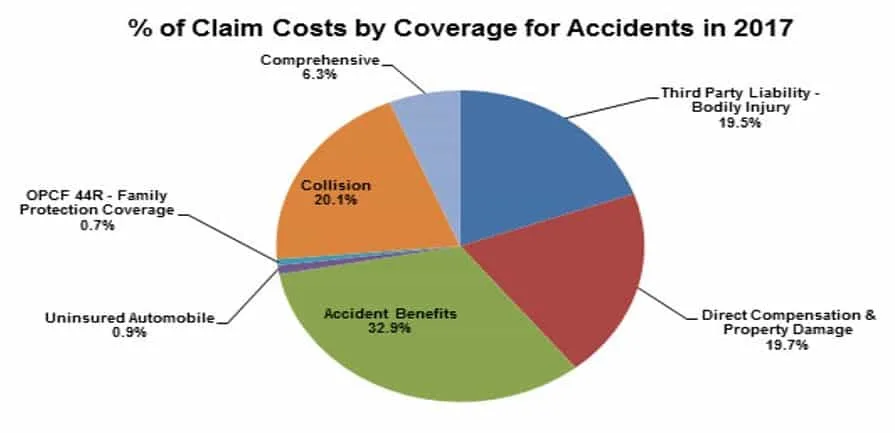 An off-road insurance policy usually prevents you from paying out of pocket in case of an accident or mishap on the trails. There are many types of insurance for off-roading according to the policies of insurance agencies or companies. This section will cover the most important types of car insurance for off-roading.
Different types of insurance are as follows:
1. Insurance for Comprehensive Collision: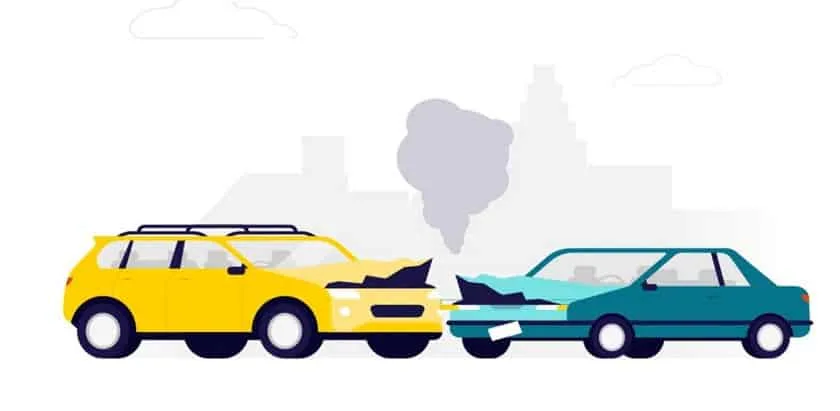 Comprehensive collision means an insurance agency covers damages to your vehicle which are not the result of any collision or accident. Instead, an insurance agency pays you for the damages due to the company's fault, for example, broken parts, body damage, rollovers, and pretty much any other damage to your car or vehicle.
If you are interested in such type of insurance, contact your agency agent to get the specifications. Your insurance agency imposes certain cover limits, so to save yourself from any panic, read your policy with great care. You can also consult your local agent for details. It depends upon where you live or ride, as you may be asked to keep proof of liability insurance with you for your off-road vehicle.
You must check your local laws so that you could comply with any insurance requirements. If insurance is not a legal requirement in your area, you will undoubtedly decide that an off-road policy makes sense.
It will provide you peace of mind about whether you are hitting the trails or heading your day towards rock crawling; you will be satisfied as you have a safety net in place. This type of insurance is somehow similar to the above, and it protects you from costs when you get into an accident, and someone is injured because of you when it is your fault.
This means that if you hit and crash someone, and it was your fault, your insurance will cover all medical expenditures and vice versa. This principle is applicable; if you live in the United States, their health care is costly, usually from what people strive to avoid.
2. Insurance for Bodily Injury: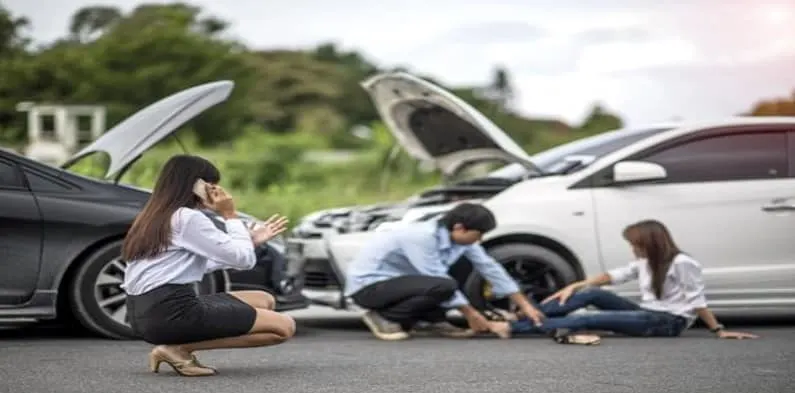 This type of insurance is somehow similar to the above, and it protects you from costs when you get into an accident and someone is injured because of you when it is your fault. This means that if you hit and crash someone, and it was your fault, your insurance will cover all medical expenditures and vice versa.
This principle is applicable; if you live in the United States, their health care is costly, and usually, people strive to avoid it.
3. Insurance for Property Damage:
This type of insurance covers those costs resulting from your damage to another's property. This includes cars of other people. But in case of off-roading on someone's property like buildings, fences, and even their land itself, if you do any damage to that.
What does Off-Road Insurance Cover?
Every agency has policies that always differ from others. So, before concluding, you have to read your company's policies with great care. So, it means that everybody,s insurance will cover different things according to the agency's policies. Most of the car insurance agencies cover the same things that I have explained above.
The only real difference is that those types of insurance cover only incidents that happen in off-road riding. There are almost the same policies in every agency for both, one for everyday use and one for off-road.
All the policies as mentioned above are also available for only off-road vehicles, I,e dirt bikes, jeeps, 4×4, and ATVs. The point to be focused on is that all the things discussed above are most likely covered by your insurance agency when using a vehicle type, but if you go off-road, these things will not be covered by your agency.
Most people think that by telling a lie about the incident that happened, they could get insurance. But for your guidance, this will end in losing your policy altogether, trust me, and don't lie to your insurance agency. Your policy may even cover off-roading or not, and you have to read it carefully.
Limitations of Off-Road Insurance Policies:
There are many things covered by car insurance, but there are also many things not covered by your insurance. During your off-road riding, you may experience many things that the insurance agency does not cover. Some of them I have listed here below.
Things not covered by Insurance Policies
Reason for Rejection
Internal decay of your vehicle
It has been seen that many people who go off-roading use older cars. When your car turns old, it is prevalent to experience wear and tear over time. Think a bit of the internal decay and rust on the body of your car.

Unfortunately, all the insurance agencies do not pay for such decay of cars, and if you want to repair your car, you have to pay out from your pocket.
Engine issue
If you have a problem with your engine, which is not the result of any crash, flood, or other factors despite the accident, you have to pay for your repairs.

This is unlucky for you as the engines are usually costly, and companies don't bother to pay. With the feelings of sorrow, if you have an issue with your engine, you shall have to pay out of your pocket.
Damage due to illegal activities
It would be best if you kept in mind that any illegal activity that puts you into trouble damages your car or even you.

This would cover even the problem type, but those problems which you cause won't be paid. Insurance companies never pay for such losses caused by illegal activities, rather you like or dislike the insurance companies are not responsible for such losses, which are tailor-made.
Additional Insurance for Off-Road Trip:
Many homeowners or car insurance policies exclude ATVs, dirt bikes, snowmobiles, so you would be out of pocket if your vehicle is stolen or damaged. You must have proper knowledge about the fact that home and auto-policies did not cover off-road vehicles.
If you suppose your existing homeowner's policies already cover your off-road vehicle, you are in for a big surprise. Companies provide typical car insurance, but you have to buy an additional insurance for your off-road.
Standard car insurance covers road damages that you get to your vehicle. But your additional insurance covers your off-road crashes, damages, and accidents. Your off-road vehicle needs much more protection as compared to what your auto or homeowner's insurance can provide.
Insurance for Off-Road Dirt Bikes:
Just like your ATVs, not every state demands you to have insurance on your dirt bikes, as it depends upon your taste. It is usually said that it is an excellent idea to get insurance on your bikes. Accidents are unexpected and can happen at any time, and if you have insurance on your bike, it will help you pay to fix your bike or someone else who gets into a collision with you.
Your new dirt bike shining in the garage certainly is very much essential and loving to you. It is time to ask yourself all critical questions regarding the safety of your bike. One critical thing, do you need insurance for it? A dirt bike is a motorcycle by all means, and all motorbikes require insurance.
Dirt bikes are usually ridden on off-road terrains. Off-road dirt bikes are not street legal. Accidents happen, either way, so your car insurance or homeowner's policies will not cover your motorcycle. Off-road riding has many challenges; that is why dirt bikes cannot be effectively covered by motorbike insurance.
As I have mentioned already, different states have different laws regarding the insurance of vehicles, so if you want insurance over your dirt bike, it depends upon the laws of your condition.
Discount Criteria:
Insurance agencies offer different safety courses, and if you complete such systems, you will be eligible for discounts. One other method to keep costs lower, opt for a policy with a limited mileage allowance each year.
| ATV insurance Issues | Impacts |
| --- | --- |
| Theft rate | ATVs are the most popular vehicle for off-roading, we observed a hike as far as ATV theft rate is concerned. It can hurt your cause badly. |
| Driving ATV off-road | You must understand the situation that if you drive ATV off-road, your homeowner insurance will not cover your ATV damage |
| Driving ATV on private property | ATV insurance is required if you drive ATV in public places or state-owned property. |
The above-given information is just a general description to help you understand different types of coverages by insurance agencies. These descriptions do not refer to any specific insurance contract, and they do not modify any definitions. We encourage you to consult with your insurance agency agent and read your policy carefully to get a better understanding of your coverages.
Working of Off-Road Vehicle Insurance: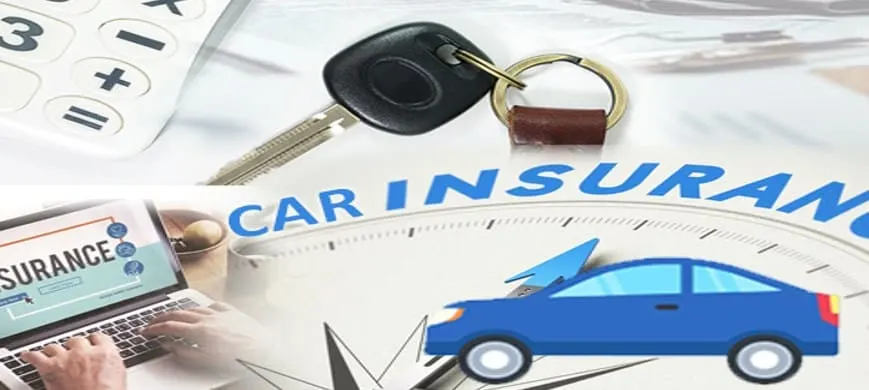 You must understand the working of your vehicle insurance policy. You must have an appropriate idea to use your vehicle insurance policy at the right time and situation. It is better for you to know the rules and regulations of your policy paper. This chapter will depict the necessary conditions which you must know about your vehicle insurance.
The Proper Idea about Coverage Limit:
You must go for the selection of those policies which have benefit for you. You must know about the coverage limit of your approach to avoid any mess.
Reasonable Deductible:
You must go for the selection of those policies which impart reasonable deductible. A decent idea about deductibles can save you from any mess.
Discount:
You can ask for a discount on off-road vehicle insurance. You can quickly get a deal if you are a member of a club. You can save your money through this discount. If you plan to go off-roading, you must consider these points and craft your plan according to these points.
Get details on The Top 10 Rules You Should Not Forget When Off-Roading
What to do If You Don't Know About Off-Road Insurance Coverage?
Every policy works on the rule of thumb. According to the thumb rule, it is necessary to note down every aspect of your deal on written paper. In case of any emergency, you can get paid by showing that written prove. You must keep in mind that you can not demand recovery if you don't hold written proof.
You should engage in a written deal that will save you from scams as well. Before signing the agreement, you must read and understand the policy demands carefully. You must have a fair idea about the limitations and coverage of your policy. In the case of off-roading, you must ask your broker to tell you about the insurance policy regarding off-roading.
You can proceed with that trip easily if your policy cover off-roading; otherwise, it would be better for you to withdraw from that trip. Off-road coverage is mainly not included in standard coverage policies, so you must have proper communication with your agent. Your broker will assist you to have an accurate idea about your insurance policy.
Does the Off-Road Insurance Company Deny Your Claim?
In some cases, it happens that your insurance company denies your insurance claim, so you are unfortunately out of luck. It isn't straightforward to be paid by insurance agencies.
If the agency denies your claim of insurance, unfortunately, you won't do anything. If they decide not to pay you, you won't be able to do anything except, keeping patience. Finally, if your company doesn't pay, you have to pay your own for the damages.
Off-Road Car Insurance Buying Guide:
If you are planning to purchase off-road cover, you must know the limitations of your policy cover. Insurance is granted based on your vehicle structure. All off-road policies are not the same; different off-road policies cater to different needs.
You can go safe only if you have an idea about your vehicle. If you have a high-performance off-road vehicle, you must select a policy in pursuit of that. Some guidelines suit the high-performance car.
You must check the complete detail before the final selection of policy. If you make the right decisions appropriately, you can recover the damages imposed by rough off-road terrains on your vehicle.
Also Read:
How to Register an Off-Road Vehicle?
Does Off-Roading Void Warranty? How to Check Your Vehicle
Frequently Asked Questions (FAQs):
Do you need insurance to drive off-road?
According to law, you must have at least third-party insurance if you are willing to go off-roading. Laws are formed to facilitate public, off-roading is a highly complex activity, and it is not without risk. It is absurd to take this activity riskless.
Off-roading is full of challenges. But there is a condition in which you do not need to have motor insurance. If you hold valid statutory Off-road notification, you can own and drive a vehicle. You must abide by the law, and these laws are just for the safety of the public.
Does insurance cover rock crawling?
Rock-crawling is one of the significant types of off-roading. Many off-road enthusiasts love to do rock crawling. Rock crawling is not without damages, insurance policies cover off-roading, but it is not necessary to cover all sorts of injuries.
You should know the limitations of your insurance policy. Many insurance policies cover damages due to rock crawling. It would be best if you had a decent idea about the scope of your vehicle insurance policy.
Do insurance companies cover off-roading?
Insurance companies cover damages imposed by hardships of off-roading. It would be best if you had an idea about the policies of insurance. Insurance companies protect insurance of specific injuries such as damage to the vehicle.
Off-roading is not a safe activity, and your vehicle can be damaged badly. These insurance companies also cover fire damage, engine problems that lead to fire damage. Insurance companies protect off-roading, but you must know the limitations of these companies.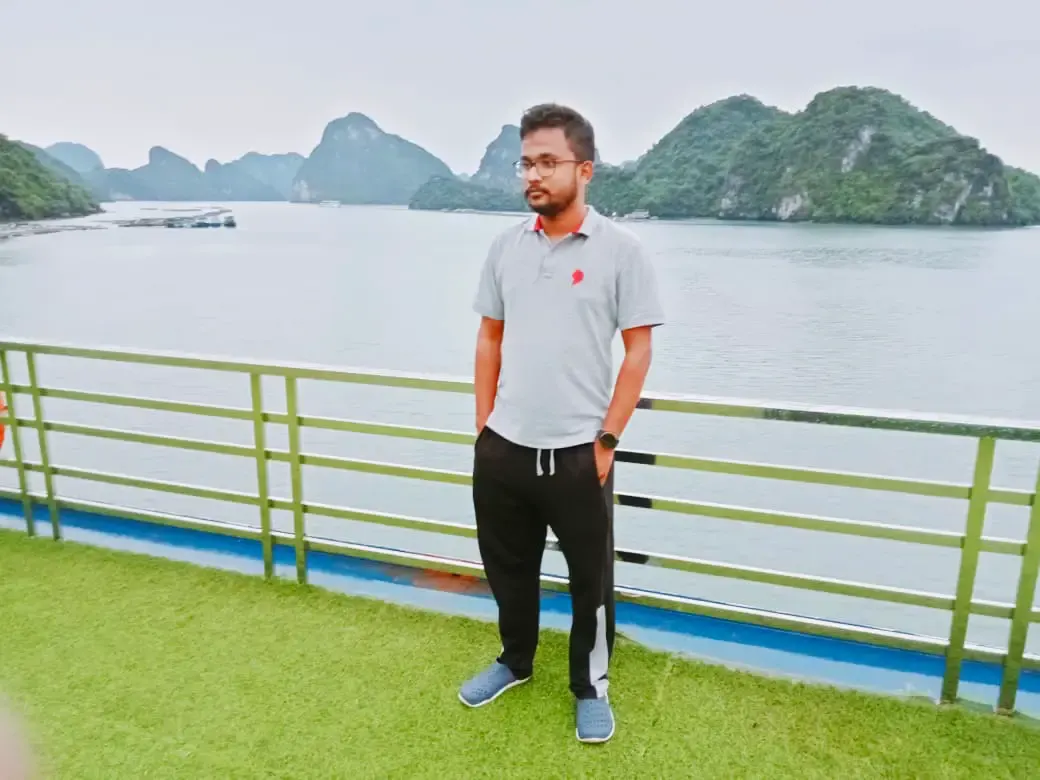 This is Surya. I am an experienced off-roader. I have been off-roading for many years across several terrains. I am passionate about 4×4 driving and want to share my knowledge and experience with others.
My goal is to provide you with the most comprehensive and unbiased information about off-roading.
I curated this article through my personal experience and expertise, and I hope it helps you with what you are looking for.