Off-roading is, although one of the essential and adventurous things in the life of many people but it comes with the inherent risk of both aesthetic and mechanical damage to the vehicle. If you hold an immense love for getting off-road, then you have probably done fair damage to your car too.
Although many campsites, landmarks, and panoramas in the United States are easily accessible via roadway, off-roading is the best if you want to access more original vistas. Off-roading is no longer a difficult task as many automakers sell vehicles equipped with off-road goodies to do your modifications. Here the question arises: does off-roading damage the car?
Off-roading can probably damage the vehicle, especially body damage. It is not possible to pass through the gravel paths, rugged hills, and woods without putting some scratches and dings on your vehicles. It would help if you considered a touch-up to your car every once in a while.
Top 5 Ways to Damage Your Car while Off-Roading are:
Damaged Lights
Flat or Worn-Out Tires
Body Damage
Misalignment
Damage to the Undercarriage
Common Off-Roading Damages:
1. Damaged Lights:
High-quality off-road LED lights are considered as a most challenging one as they can last for a more extended period on off-road terrains, but still, there are vast chances of their damage and wearing out. After an off-road session, the stock and auxiliary lights experience faulty components, burned-out lightbulbs, loose wiring, and bad ground.
Fixing the light issues is the most straightforward DIY, but you should go to a mechanic before off-roading in case of a severe problem.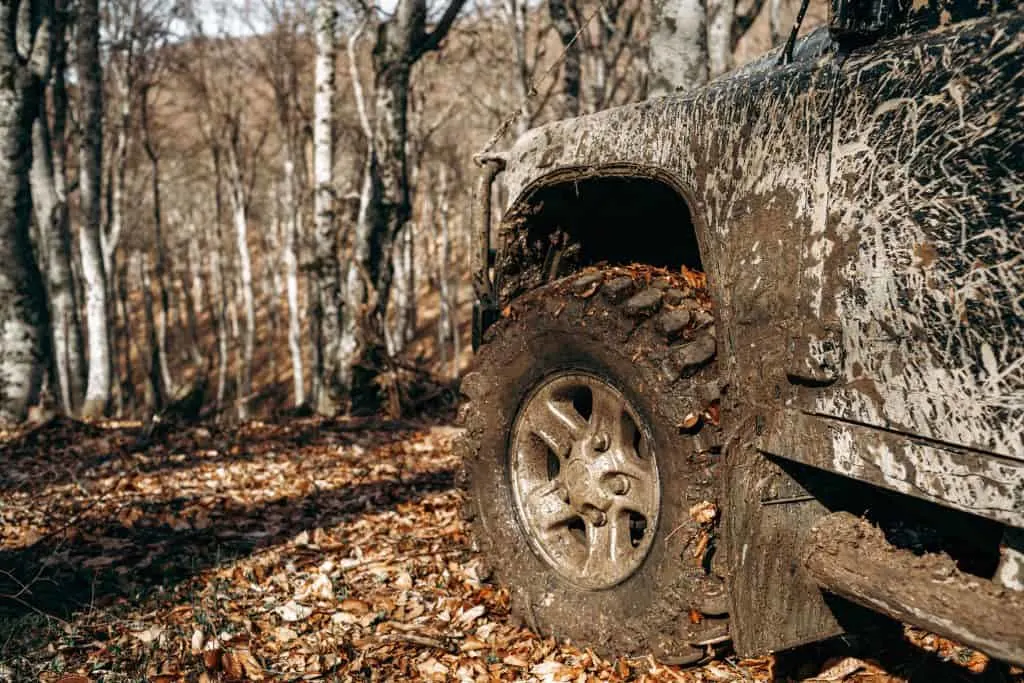 2. Flat or Worn-Out Tires:
Replace the stock tires before going off-roading to avoid any mishap during off-roading. Although off-roading tires are more durable and thicker with deep treads than other tires, they still wear out quickly after some time. Instead of putting your rim to any damage, it is good to take them to shop before off-roading if they are worn out.
3. Body Damage:
Off-roading leads to some damage to your car, and we cannot deny this fact. The vehicle will get scrapes and scratches along with full-on dents and deep gashes. It is part of off-roading, but you can patch up your car quickly to prevent the inner metal from corrosion.
4. Misalignment:
Wheel misalignment is another major problem associated with off-roading. It is a normal thing to end up with misaligned tires on rough terrain. It would help if you immediately addressed the misaligned tires ad lookout for excessive vibration and wobbling. It is better to fix the problem if the damage to the suspension system is severe.
5. Damage to the Undercarriage:
The undercarriage is exposed to a variety of hazards whenever you will go off-roading. You will observe other damages such as sharp rocks ding to the bottom and small stones hitting the undercarriage upward. You cannot avoid such instances as they are common during off-roading, and damages like loose parts, dents, and punctures are common.
| | |
| --- | --- |
| Lights | High quality off-road LED lights Auxiliary lights Stock lights |
| Tires | Tires with treads Durable and thick tires |
| Body damage | In case of any scratch or dent, patch up the car to prevent corrosion |
| Misalignment | In case of excessive vibration and wobbling, look out for misaligned tires. Fix the problem of the suspension system |
| Undercarriage | Fix the problems faced during off-roading due to sharp rocks and small stones hitting in an upward direction |
Check Before You Kick Off for Off-Roading:
1. Tires:
It is a common practice in which people believe that all-wheel drive can magically cure the wheel slip in the snow and overcome all sorts of tire inefficiencies during off-roading. But the truth is not like that. There are different sorts of tires designed for various environments to handle.
For mud terrain, the tires are available, which makes some noise, but on the other hand, they also work well enough by ejecting the mud, snow, and sand to help the driver coast through loose stuff.
The all-terrain tire is excellent for those who get prone to a variety of surfaces. You can size your tire according to the turn of your vehicle wheels. Larger tires provide perfect ground clearance with a giant contact patch, but you need to re-gear the axles and transmission if you want to avoid power losses and excess fuel loss.
2. Recovery Gear:
Having a good set of tires will eventually keep you out of trouble, but good recovery gear is also a good option. You must own a good set of traction pads that will help you to extract through loose terrain. There should be a snatch strap that can pull you from a snag, and a high lift jack will help elevate the rig.
There should be a pair of work gloves to save your fingers and a light source such as a headlamp from illuminating the issue. You can also go fancy with winches, but they carry a hefty weight penalty and are unnecessary for an average off-roader.
Check Out: Essential Off-Road Accessories for Trucks
3. Lights:
You need a good set of driving lights that can cast enough beams far enough into the night. The warriors like LED, halogen, and HID lights are enough to guide in all directions, but there is still a need to own a good set of driving lights.
An easy solution to attach auxiliary lights to the front bumper is connecting the switch wired somewhere on the dashboard. Consider searchlights that you can mount near the door mirrors and illuminate the right and left sides of the path for you. LED lights may seem incredible, but they can create problems if not appropriately mounted.
4. Emergency Gear:
Not every time the tire and recovery gear can keep you out from all sorts of troubles—plan for emergencies and equipment before handed. If you are going off-roading, you pack a sufficient amount of food and water for a couple of days.
Other than this, also have a look at some other essentials that can prevent you from emergencies. Always have emergency gear and a fit-aid kit. It is also good to have a long-distance radio having a spare battery to keep yourself alert.
9 Ways to Modify the Vehicle to Prevent Damage during Off-Roading: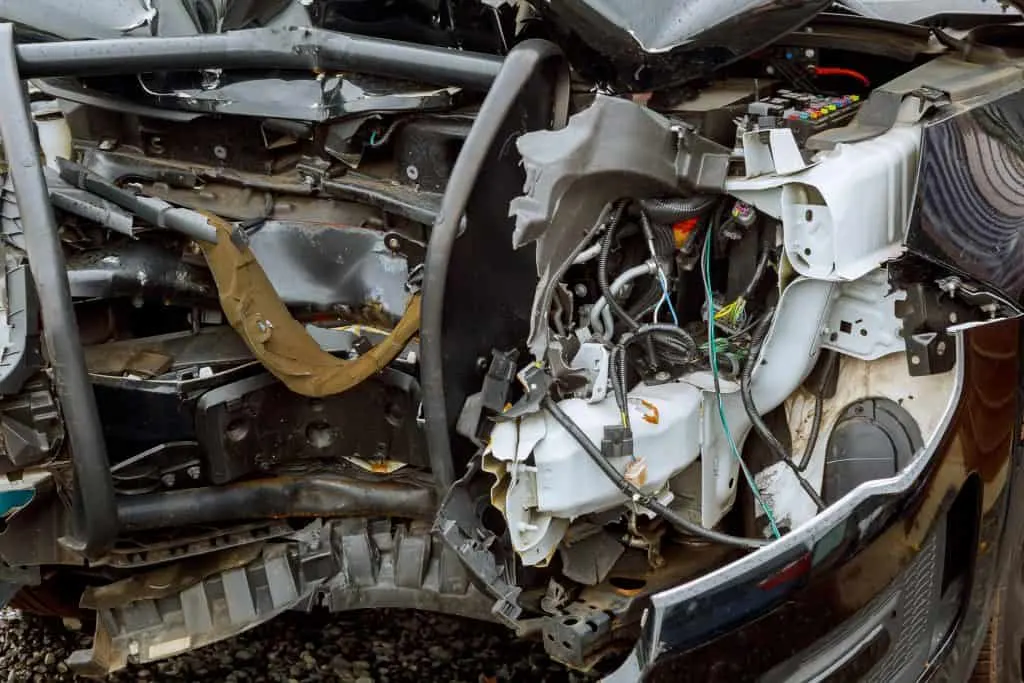 With a few additional modifications, you can turn your stock runner into an off-roader crusher. It is hard to predict the beaten path before off-roading, but with safety and a focused mindset, you can overkill paved roads with little preparedness. We will discuss some ways to modify your cars for off-roading:
| | |
| --- | --- |
| Tires | Upgrade to a multi-purpose set of tires Focus on the deep tread to have a grip on mud, snow, and sand |
| Hitch | Put a hitch on the vehicle to have a mounting point for a bike rack, spare tire carrier Hitch offers solid tow point |
| Lift kit | It helps to attain a room under vehicle without sacrificing the balance Few inches of boost decreases the chance of obstacles stopping you in your tracks |
| Suspension and Bushings | Replace stock suspension with heavy-duty springs and hardware Bushings not only lift but also strengthen the vehicle Blown bushing leaves you stranded Spend money on corrosion-proof bolts and stock steel for high-tensile strength |
| Skid Plate | Skid plate of high quality is armor It protects radiator, engine pan and drives train from disaster causing boulders |
| Bullbar | You need to go through the bull bar It helps in clearing the path It keep you front-end damage-free |
| Winch | Strong winch pull you out of sticky situations Handy for fellow off-roaders if they need a helping hand |
| Roof Rack | Roof rack ad heavy-duty straps give extra storage Opt aluminum model if the vehicle is weight concern |
| Lightbar | Go for lights bar with a set of classic yellow smiley faces Opt stadium-grade LED lamps as they prove invaluable when you venture out past the streetlights |
Tips for Driving Off-Roading to Safeguard Your Vehicle:
Some people believe that as they don't own 4WD, they cannot go off-pavement. But the truth is that even if you have a two-wheel-drive version with good ground clearance, you can adequately attempt the off-roading techniques.
Stay Within Your Limits:
It is advisable that if you try to exceed your limits and damage your vehicle, you will not get an opportunity to get back off-road. It is better to turn around if you are not comfortable with the obstacle and trail. Never wind up yourself in a dangerous or expensive predicament.
Other than this, if you are off-roading with your friend, then it is a plus point. Your mate can guide you to get over through any obstacle. If your mate owns their vehicle, they can help you pull out yours to prevent damage to the rig.
Airing Down:
If you have invested in a good set of AT or MT tires, you will notice that there are many threads on each tire's sidewalls. These are called biting edges. These treads are not there for show. You can optimize the traction by airing down the tires between 20-25 psi when you get into the thick off-roading.
You can put more treads in contact with the ground. More treads provide more grip, and without air, the shape can change based on the surface. It allows the tires to dig in rocks and mud and help the vehicle to pull forward. Let the car cruise over the ground rather than sink. Off-roading is fun but doesn't forget to air the tires back with a compressor for fuel economy.
Check the Depth:
If you have fit a snorkel into your vehicle does not mean that you can cross any body of water. It is advisable to check the intensity and depth of water instead of wandering too deep. You can stick yourself at risk of flooding, or your car can potentially go upside down. Check the deepest point and water's depth to prevent oneself from any disaster.
Know Your Vehicle:
Off-roading requires more profound knowledge and involves characteristics like turning radius and fuel economy. Off-roading retains a mental picture of space beneath the sections of the vehicle to avoid getting stuck on rocks, inclines, and ruts. It would help if you had a piece of knowledge about approach, departure, and break-over angle beneath your front and rear bumpers and space between axles.
Also Read:
Why Airbags Are Useful During Off-Roading?
Frequently Asked Questions (FAQs):
Why is off-roading considered flawed?
Off-roading is sometimes considered a bad option as it can affect the natural environment. The disturbance includes the churning of soil leading to ruts, damaged root systems, compacted soil, accelerated erosion, and frequent dust storms.
Can you go off-road in an average car?
Off-roading can be done in any vehicle. But not all cars are loaded with the accessories required for off-roading. Off-road vehicles are designed to tackle the rough driving conditions as they are equipped with four-wheel drive.
How do you prepare the car for off-roading?
It is recommended not to drive faster than 55MPH in 4WD high on low traction surfaces. 4WD should be engaged on the road surface where traction is standard and should not exceed 10 mph.
Is extreme off-roading fun?
Off-roading seems relaxed and fun when we see others enjoying it. But once you get behind the wheel, it becomes more fun when you go five mph behind the car's wheel.
Is off-roading possible in an FWD?
Off-roading is also possible in FWD. All the wheel drive systems are optimized to find traction and front-wheel drive vehicles do pretty well on mid-off-road surfaces.
Is off-roading considered illegal?
Off-roading the vehicle is not unlawful unless you drive in a hazardous area, like streams and wet vegetation. Going too fast or with proper protection is illegal.
Is dirt road also considered as off-roading?
Off-roading involves driving on unsurfaced roads and trucks. Unsurfaced roads are made up of materials like sand, gravel, mud, snow, and natural terrain.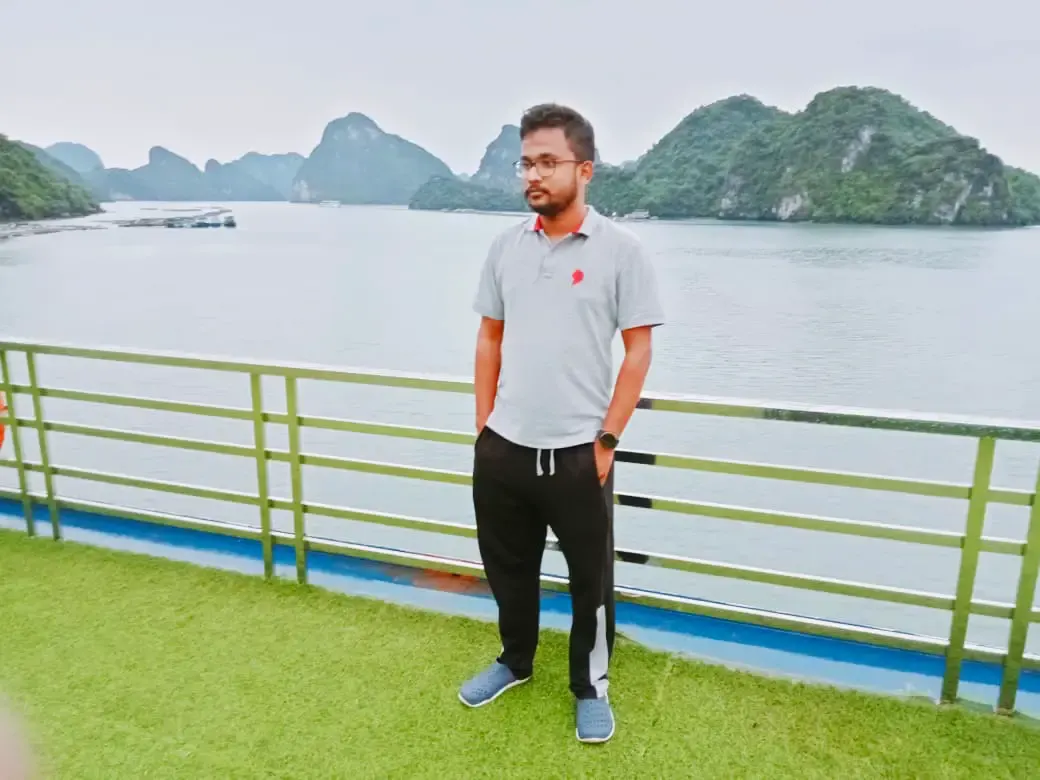 This is Surya. I am an experienced off-roader. I have been off-roading for many years across several terrains. I am passionate about 4×4 driving and want to share my knowledge and experience with others.
My goal is to provide you with the most comprehensive and unbiased information about off-roading.
I curated this article through my personal experience and expertise, and I hope it helps you with what you are looking for.