The Ford Flex, a popular SUV model, discontinued in 2019 after its latest sales numbers were not up to par, could still be a choice for those who enjoy light off-roading. The Flex is also durable enough to handle the occasional bumpy road. Can Ford Flex go off-road?
Ford Flex is a midsize SUV that can be used for light off-roading. However, Ford Flex is not recommended for off-roading on extreme terrains because of its low ground clearance of 5.9 inches and moderate torque of 254-lb-ft @ 4000 RPMs with many other missing off-roading features.
Read further to know the off-roading capability, pros, and cons of Ford Flex as far as off-roading is concerned.
Ford Flex- Off-Road Capability:
When we talk about off-roading vehicles, the car should have a dozen features and options, making it fall within the league of off-road vehicles.
For instance, the vehicle should be equipped with a good-sized engine which should be ready to produce a good amount of torque so that the car cannot get stuck at any point.
Secondly, the ground clearance of the vehicle should be ample, as the ground clearance is one of the significant factors determining whether a car is capable of off-roading.
What is a Good Ground Clearance for Off-Roading? Know in Detail
Some of the major factors due to which the ford flex is considered out of the league of off-roading vehicles are discussed below.
Ford Flex Off-Road Parameters

The Ford Flex standardly does not come with all-season tires. Due to this, it is evident that the vehicle's off-road capability is compromised, and all-season tires must be present in cars meant for off-roading.

The drivetrain offered in the Ford Flex as a standard option is a front-wheel drive. It means that the engine's power is distributed to only the front of both vehicle tires and those only.

The front-wheel drive mode works in a way that the power is engaged only to the front wheels, and if the vehicle is taken to off-road tracks, it will not find the power to get itself out of the stuck place.

Two types of drive angles determine whether the vehicle can pass the criteria of becoming offroad capable.

Approach Angle: the highest angle at which a vehicle ascends without destroying its undercarriage.

Departure Angle: the highest angle at which a vehicle can descend without scraping its undercarriage.

As for both these angles, the Ford Flex has an approach angle of 22 degrees and a departure angle of 21 degrees, which means that the vehicle can withstand small and easy terrains but would not perform well in extreme off-road terrains.

The Ford Flex has a ground clearance of 5.9 inches which immediately pushes the vehicle out of the league of off-road vehicles. The reason is that this ground clearance is not even near the minimum requirement of offroad vehicles.

Experts say that the minimum ground clearance a car must have is 8.9 inches, for vehicles with ground clearance less than this won't be included in the category of off-roading vehicles.

As discussed above, the torque produced by the vehicle's engine is an essential element. If a car produces less torque, it would lack the capability to get itself out of difficult situations and terrains. Unfortunately, the torque produced by the ford flex is measured as 254-newton meter, which is way too little.
Performance of Ford Flex Off-Road:
The Ford Flex off-roading vehicle has two engine options which are V6. There is a base engine that offers sufficient power that is required for daily driving situations. 
However, when the vehicle is loaded with passengers, it might feel slightly strained. There is an EcoBoost twin-turbo V6 that is seen in the Limited Trim model, which is available only in AWD.
Ford Flex is a maneuverable model despite being a bulky SUV. Balanced turns have numb steering feedback and offer a smooth riding quality. The base engine of Ford Flex provides 287 horsepower and a 3.5-liter V6 turbocharged engine.
The other available engine is the twin-turbocharged EcoBoost model having a 3.5-liter V6 engine which is available only in the Limited trim model. A drivetrain is available in the all-wheel drive; a standard front-wheel drive and the six-speed automatic transmission make it the best.
Gas Mileage of Ford Flex Off-Road:
The Ford Flex offers the V6 front-wheel and all-wheel drive of 16/23 and 16/22 mpg on the highway. In addition, it has a twin-turbo V6 all-wheel drive of 15/21 mpg and offers more than 4500 pounds of towing capacity with excellent gas mileage.
Interior of Ford Flex:
The Ford Flex offers a seven-seat capacity in three rows and has an ample amount of space in it for adults and children. There is also a passenger space, like various three-row SUVs in which the third row is the tight one. These all seats lack the cushions and support required for long drives. There are highly-designed cabins in the Ford with modern interior styling.
The standard seating features in Ford Flex off-roading vehicle have leather upholstery with power-adjustable front seats. One-touch power-folding seats with reclining bucket seats and heated front seats are necessary for the winter season. The steering wheel is also heated.
There are three sets of LATCH car-seat connectors in the Ford Flex off-road. The two sets are on the second-row outboard seats, and one is on the third-row passenger-side seat. The LATCH system is easy to use, and lower anchors are adjusted deep in the seats.
Other Technological Features of Ford Flex:
Besides all the features discussed above, there are also some other technological features, including the following:
4.2-inch display screen with Bluetooth and a USB port.

There is a six-speaker stereo with a SYNC-3 infotainment system

The touchscreen is quick in responding and is intuitive.

There is a technological feature of Apple Car-play and Android Auto

A built-in navigation system with HD radio and satellite

Two additional USB ports and a push-button start
Dimensions of Ford Flex Off-Road:
The Ford Flex off-roading vehicle has 20 cubic feet of space in its vehicle, which after folding down the third row, the space becomes 43.3 cubic feet.
After folding the second row, the total space becomes 83.2 cubic feet. There is a large cargo-carrying capacity for this midsize SUV in which the vehicle holds a boxy design.
In this vehicle, a person can easily fit the large items, and the front passenger seat can be folded to accommodate large items. The overall length of the Ford Flex is 16 feet and 10 inches, with a curb weight of around 5000 pounds.
Common Reported Ford Flex Off-Roading Problems:
No automobile vehicle comes without problems. It is seen that every vehicle has some issues of different proportions. However, the best vehicles are known as those which have the least reported issues.
Unfortunately, this is not the case with the Ford Flex. The Ford Flex comes with many common problems, which users face at a very low vehicle mileage.
It means that even if a ford flex is not having high mileage, it does not mean that it could remain trouble-free.
Some common problems experienced by users of ford flex are elaborated below:
Problem Causing Parameters in Ford Flex

Problems Of The Alternator

The faulty alternator has been reported in a lot of ford flex vehicles. It means that the alternator has not been appropriately secured, due to which causes an electrical shortage within the supplies to the car.

The faulty alternator does not charge the battery, so every time the car is turned off, there would be a problem in starting it again.

The main reason behind the discontinuation of the vehicle was that it had several suspension issues reported by the users.

The rear toe link, which is responsible for the balance of the vehicle, gets damaged, due to which the car eventually gets crashed. It is among the biggest reasons why this car isn't added to the category of offroad vehicles and isn't considered reliable.

The fuel pump of the Ford Flex was reported to be faulty by users at a large number. The defective fuel pump caused the vehicle to stall or, at other times, didn't start the car.

The fuel pump controls the amount of fuel the engine needs to move, and if the required fuel is not supplied to the engine, the vehicle would have several issues in moving.

Disabled Electronic Power Steering

Ideally, everything in the Ford Flex works electronically. The steering system of the vehicle is very smart. It senses the turns and other stuff, so the vehicle adapts its turning radius accordingly.

However, unfortunately, this system of the car is reported faulty. With the failure of the vehicle's electronic power steering, the car won't be able to move on the road.
Selecting the Best Ford Flex Off-Roading Vehicle:
The Ford Flex has three trim levels:
The mode of all-wheel drive is seen in SEL and Limited trim levels in which the Limited is the only one with a twin-turbo EcoBoost engine, making it a powerful model.
You can upgrade to an SEL trim level if you are looking for a user-friendly SYNC-3 interface. Here we will discuss the three trim levels of the Ford Flex off-roading vehicle.
1. Ford Flex SE Trim Level:
The Ford Flex SE has standard entry-level equipment with basic features. It has a basic infotainment system with a 4.2-inch display and a Bluetooth system.
There is a six-speaker stereo and USB port in it. The driver's seat is a six-way adjustable one in which second-row seats are split-folded. The steering wheel is leather-wrapped, and there is a rearview camera. There are rear parking sensors in it with alloy wheels and satellite radio.
2. Ford Flex SEL Trim Level:
The Ford Flex SEL has a SYNC-3 infotainment system with an 8-inch touch screen. There is the option of Android Auto and Apple Car-play with Siri eyes free. There are two additional USB ports: a satellite and a proximal keyless entry.
The auto-dimming rearview mirror makes it a perfect choice with the addition of heated front seats and a power-adjustable driver seat. There is also an automatic climate control feature with blind spot monitoring and traffic alert.
The navigation system and seven-speaker stereo are also more advanced technological features in the Ford Flex SEL trim. First and second-row seats are leather-trimmed with reclining bucket seats.
3. Ford Flex Limited:
Ford Flex Limited comes on the top-of-line in Ford Flex models with excellent features. The first two rows are made of leather upholstery with a power lift-gate. In addition, there is blind spot monitoring with a rear cross-traffic alert and a built-in navigation system.
The other technological additions include the 12-speaker stereo and HD radio with large alloy wheels. In addition, there is adaptive cruise control and power-folding third row of seats with ventilated front and adjustable passenger seats. The heated steering wheel makes it a perfect choice.
Pros and Cons of Ford Flex:
| | |
| --- | --- |
| | |
| Ford Flex off-road holds a strong turbo-charged V6 engine | It does not offers a firm ride quality as compared to its some other rivals |
| This vehicle is user-friendly having SYNC-3 infotainment system | It has seats that lack the support required for long-drives |
| It offers a good predicted value as reliability rating | It has an outdated cabin materials and designs |
Can The Ford Flex be Driven in Snow?
The ford flex is an average crossover and offers the same options as other crossover vehicles, which means that it can be driven in the snow.
However, in the long run, if a person tends to take the vehicle to places with deep snow or rocky or muddy terrains, the vehicle would not be able to move, and at some point, the car would not be able to move to get stuck.
It means that the vehicle has just a moderate capability for off-road and cannot withstand extreme snowy off-road terrains.
Verdict– Can Ford Flex Go Off-Road?
The Ford Flex has a masculine shape in terms of design, and the first impression one would have after looking at the vehicle is that it should be a vehicle with a strong capability of going on proper off-road terrains.
However, the fact is that despite its masculine and massive appearance, the vehicle lacks several features in terms of its capability; this vehicle can do moderate off-roading but cannot be reliable enough to take it to solid off-road terrains.
Also Read:
Ford Focus Off-Road Capability- What You Need to Know
Can I Drive My F150 in 4A All the Time?
Is FX4 Better Than Sport? All You Need to Know
How Do I Know If My Ford Kuga is 4WD?
Frequently Asked Questions (FAQs):
Does Ford Flex offer the best off-roading features?
Ford Flex offers off-roading, but it does not come with enough ground clearance required for an adventurous off-roading experience. This model allows a person to move on the rough and unpredictable terrain of 5.9-inches, so if you want to ride higher than this, then Ford Flex is not an option for you.
Can you lift a Ford Flex?
A person can easily lift the Ford Flex as it offers a variety of benefits to off-roaders. For example, it offers an increased ground clearance, and a person can install big tires that provide better traction.
Is Ford Flex a 4-by-4 vehicle?
Ford Flex has a base engine that provides 287 horsepower and can be an FWD or an AWD. The limited trim model offers a twin-turbo V6 engine that delivers 365 horsepower with a standard all-wheel drive.
Is Ford Flex considered an AWD or FWD vehicle?
Ford Flex comes with standard front-wheel drive (FWD) except for the model Limited Trim, which is an AWD vehicle. The other models of Ford Flex are AWD with optional equipment.
What are some of the problems associated with Ford Flex?
Some problems are associated with Ford Flex off-roading vehicle, including suspension problems. There are rear toe links that can fracture the excessive movements of suspension and causes the car to crash.
What is the ground clearance offered by a Ford Flex vehicle?
The ground clearance provided by the Ford Flex is 5.9 low inches.
Is the Ford Flex off-roading vehicle built on the truck frame structure?
Ford Flex off-road is not built on the rugged body structure. So it is not like an old-school SUV and a van. Instead, it is a crossover utility vehicle.
How many miles does a Ford Flex last on the road?
Ford Flex lass for about 200,000 miles or more if maintained adequately. The Flex vehicles drivers claimed that their vehicles last longer during winter as they park in the indoor garage.
How fast does a Ford Flex go on the road?
A Ford Flex off-roading vehicle can attain a maximum speed of 248 km per hour or 154 mph on the road.
Which model of Ford Flex has the turbo in it?
The model Ford Flex Limited has a turbo engine in it that is equipped with a twin-turbo V6 having 365 horsepower.
Why are four-wheel drives considered better than all-wheel drives?
Four-wheel drives have a robust nature and send the torque to all four wheels of the vehicle, increasing the traction when required. In addition, these vehicles can handle more rugged terrain and come in full-time and part-time modes.
Can a person sleep in their Ford Flex?
Ford Flex is one of the best cars to sleep in as it offers room. There are 43.2 cubic feet of room when the third-row seats are folded down. In addition, the Ford Flex provides 83.2 cubic-feet room when the second-row seats are also folded down.
Is there any transmission problem with the Ford Flex?
Some transmission problems associated with Ford Flex include shifting delays, grinding during the acceleration, shaking of the car on the road, presence of whistling noise, and a burning smell under the hood.
Which model of vehicle is better: Ford Flex or Explorer?
Both of these vehicles are AWD. They offer high ground clearance, and Ford offers a terrain management system, but still, Explorer is a better option for off-roading, providing 5000-pound towing capacity.
Does a Ford Flex vehicle offer front-wheel drive?
Ford Flex offers front-wheel drive having a base engine of 3.5 Liter V6. There is a six-speaker audio system in it having a Bluetooth system in all new models.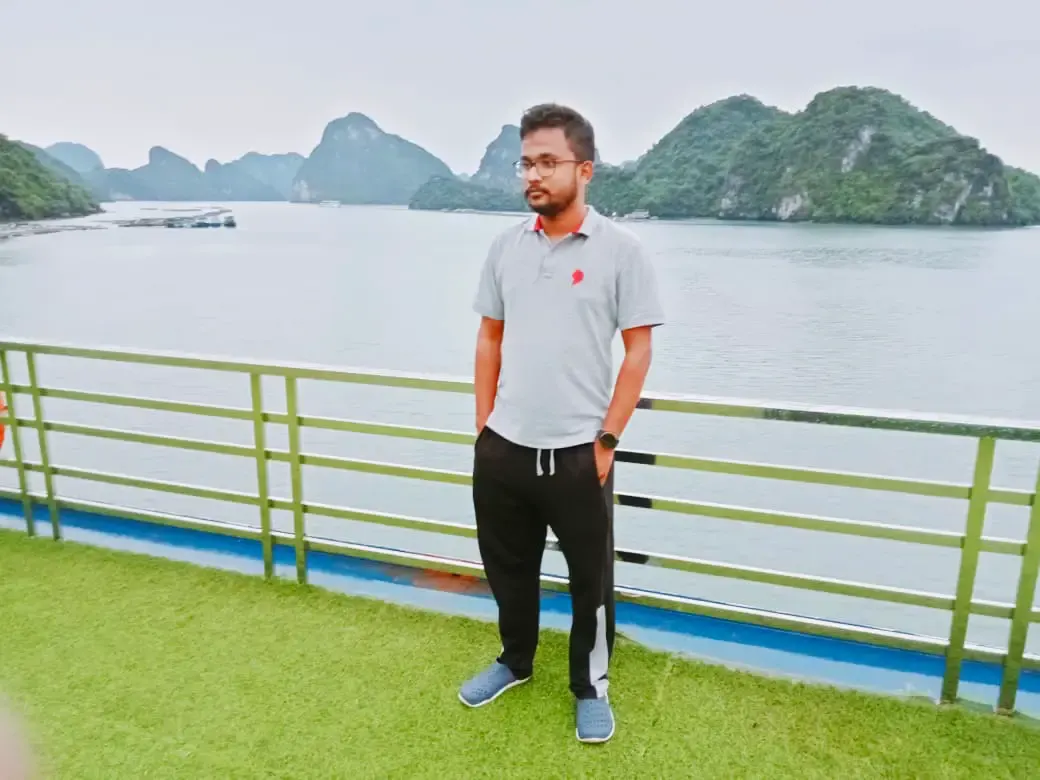 This is Surya. I am an experienced off-roader. I have been off-roading for many years across several terrains. I am passionate about 4×4 driving and want to share my knowledge and experience with others.
My goal is to provide you with the most comprehensive and unbiased information about off-roading.
I curated this article through my personal experience and expertise, and I hope it helps you with what you are looking for.