ATVs work according to their specificities and classes. Sports ATVs are faster as compared to utility ones. Whether we move down on a trail ride or chase down bandits, the speed of ATV matters the most. When we talk about a 110cc ATV, the main thing which comes to mind is its speed.
A 110cc engine takes up 110-cubic centimetres of volume. It is said that the more cc's an engine holds, the more fuel and air it can consume, which typically translates to more power. The maximum speed of ATV depends on engine size, its configuration, and several various factors. So, let's see: How fast does 110cc ATV go?
A 110cc ATV is limited to 30 MPH based on its speed. This ATV is specially designed for kids aged ten years and can reach higher rates, but their ECU keeps them from doing so. Youth safety matters a lot, so 110CC ATV being the model for youth and kids, is limited to a speed of 30 MPH.
Ways to Increase the 110cc ATV Speed:
There are various ways to increase the speed of ATV, which we will discuss below:
1. Reducing Weight:
We know that adding weight in a specific category slows down its process; in the same way, shedding weight will eventually speed up the process. Suppose you are craving to hit the maximum speed of ATVs; pack the ATV lightly. Pay attention to the importance of bumpers and tires if you plan to upgrade. Losing weight is a free option.
2. Add High Gear Kit:
The opposite of gear reduction is considered a high gear kit. It reduces the torque and helps in boosting up the speed. It is regarded as a great way to increase the top speed but makes the machine sensitive to weight. Larger tires are no-go with high gear, and two GEARS work together to reduce torque.
3. ECU Tuning and Clutch Kit:
If you want some extra performance of your ATVs engine, then a clutch kit is the best idea. The Clutch Kit is designed specifically to optimize the RPM curve. You can get the maximum horsepower through it as long you throttle down, and a clutch kit can quickly increase the acceleration and top speed.
4. Exhaust:
One of the best modifications is getting a new exhaust as this provides an excellent sound to ATV. Standard pipes restrict the flow and keep the power at pace, making the quad louder. Get the correct pipe, and one of the best examples is CAM-am HMF Performance series slip-on exhaust.
5. Programmer:
The engine remapping module helps to reprogram the engine and gives more power. It is also needed for some pipes. Here are some options for ATV engine programmers, which you can choose, including Can-AM Outlander Renegade Fuel injection Programmer, Polaris Sportsman 850 Scrambler Fuel injection Programmer, and Yamaha YXZ Fuel Injection programmer.
6. Tires:
Tires are one of the biggest hindrances which can slow down an ATV or side-by-side. You must own bigger and aggressive tires if you want to ride in muddy and rough areas.
7. Limiters:
The digital key in making the ATV faster is to limit the power. To determine the speed settings, manufacturers use a fuse in a fuse box. If you want to see that your ATV has speed limiters, read the owners' manual.
Limiting the Speed of 110cc ATVs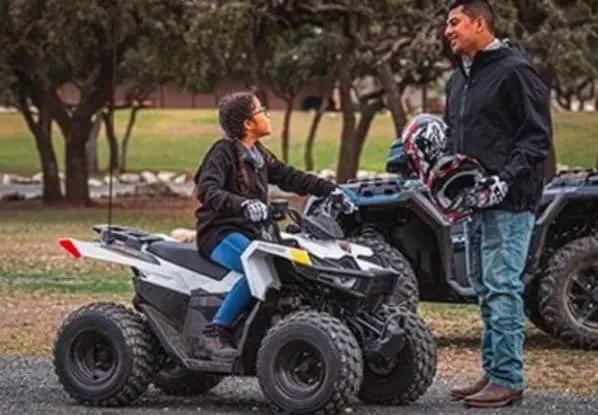 Many factors can limit the speed of an ATV, in which some can be controlled easily while others are not. Here we will explain some points related to determining the rate of ATVs.
1. Weight:
Weight is considered the biggest hindrance in slowing down the speed of ATV. If you have loaded your bumper and backpack of ATV, then all this weight will eventually slow down the ATV speed. You can pack all the essential items with you and about 30-50 pounds of supplies whenever you are out on remote trails.
You can pack a back full of tools and small spare parts. Take along a cooler filled with snacks and drinks and a big water bottle too. Combine your backpack with jackets, boots, and pants too. After all such weight strategies, you will notice that your ATV speed will be lower than before.
2. Aftermarket Parts:
It is fun to load your ATV with bumpers, mirrors, and protection, increasing weight, thus limiting the speed. These aftermarket bumpers are heavy-duty and keep slowing down the ATV. You can also add a big lift kit or a windshield, slowing down the speed.
3. Big Tires:
Big tires also have a strange effect on the top speed of ATVs. Tires with larger diameters act as a high gear kit and increase the maximum speed of ATV. The increase in the rotating mass and decrease in torque outweigh the theoretical speed increase. Big tires negatively impact acceleration and slow down the pace without any gear reduction.
4. Gear Reduction:
Gear reduction is the best way to slow down the machine and turn some engine power to torque. Gear reductions are installed in the transmissions and boost the torque. They bring the top speed of the ATV to downstate and lower the maximum rate of ATV by 10-15%.
Comparison Between Top-Speed of Various ATVs Engine Sizes:
| | |
| --- | --- |
| 110cc-30 MPH | 110cc ATVs are designed for youth models. They are made specifically for kids ranging in the age of 10-12 years. Their speed is limited to 30 MPH. Their engine can theoretically reach higher speeds but the ECU keeps them from going over 30. |
| 450cc-55 MPH | This is a group of engines that don't hit the speed limiters. Most of the top of the 450cc engine is around 55 MPH. They are plenty fast for a modest engine and won't hit this speed. |
| 570cc-65 MPH | This is a real nail-biting ATV speed offering another 10 MPH over 450. |
| 650-850cc-75 MPH | They offer a maximum speed hitting 40-50 MPH regularly on trials. These engines tend to hit their onboard ATV speed limiter of 75 MPH. |
| 1000cc-80 MPH | If you are looking for the fastest ATV top speed then this 1000cc engine is the best one. If you want to go fast then this 1000cc ATV is the best one with a limiter raised to 80 MPH. They can ultimately provide an adrenaline rush due to their speed and acceleration. |
Few of the Best 110cc ATVs:
Here below, we will discuss some best 110cc ATVs:
Veloz 110 06 Kids ATV:
It is considered one of the best-selling models of ATV and is made for kids and adults, holding various features.

It holds safety features such as a remote kill switch, which provides extra control over safety if kids are riding.

This model is perfect for off-road enthusiasts and is considered the best ride is providing more fun.

A dependable 4-stroke 110cc air-cooled engine powers it.

This ATV is equipped with improved double A-arm front suspension and a rear suspension which is more powerful than the front one.

It holds a durable drum and disk brake, which ensures the safety of the young rider.
Tao Motor 110 Boulder B1 Kids ATV:
This is also considered as one of the best models of ATV in the 110cc range for kids and holds various features:
This model provides some extra safety to kids through its features of the remote kill switch.

It is considered first-class in its performance, holding superb automatic transmission features.

It holds a fully automatic transmission with a reverse and big body frame specially designed for kids.

It is loaded with safety features like remote control and kill switch with limited switch.
Veloz 07 110cc Kids ATVs:
This 110cc ATV is specifically designed for kids ranging between 12-15 years. It is also considered as safest ATV ride holding various advanced features. Its features include:
This 110cc ATV holds a youth frame size specifically for Quad. Its youth-size body has everything which an adult ATV should own. It has a serious dirt tire, and a wheel and rack on the rear for cargo are also included.

It holds the feature of full-automatic transmission for Quad. This transmission gives the pleasure of pushing the throttle.

It has a remote and alarm control system. The feature of the remote shut-off switch provides an ultimate mode of safety and peace of mind for parents as well. This makes the ride more safe and more fun.

This ATV has speed limit control. The speed limiter limits the throttle and controls the speed limit at convenience. It is great for the learning process.

This ATV is available in green, pink, and maple Camouflage.
Comparison Between PRO Veloz ATV 07 According to Size Criteria:
| | | | | |
| --- | --- | --- | --- | --- |
| | Kids ATV 6 inches Rims with 14.5 inches Tires | Kids & Youth ATV 7 inches Rims with 16 inches Tires | Youth & Adult ATV 8 inches Rims with 19/18 inches Tires | Full-size Adult ATV 10 inches Rims with 23/22 inches tires |
| | | 33.5 inches to 34.5 inches | | |
| | | | | |
| | | | | |
| Distance from rest to the top of the seat | | | | |
| | | | | |
| | | | | |
Vitacci 125 Rider-7 Kids ATV:
This model of 110CC ATV is manufactured by Vitacci and is specifically designed for kids and youth. This is one of the hottest items and holds various advanced features as below:
| | |
| --- | --- |
| Engine | Single-cylinder and 4-stroke and air cylinder |
| Displacement | 125cc |
| Bore and Stroke | 52.4- into- 49.5mm |
| Transmission | Automatic with reverse |
| Gearing | Forward-neutral-Reverse |
| Shift gear | Hand shift |
| Final drive | Chain |
| Maximum horsepower | 5.2kW |
| Maximum torque | 7N.m |
| Maximum speed | 35mph |
| Starting system | Electric |
| Ignition | CDI |
| Battery | 12V |
| Fuel capacity | .61gal |
| Brakes | Drum and hydraulic disc |
| Maximum load | 228 pounds |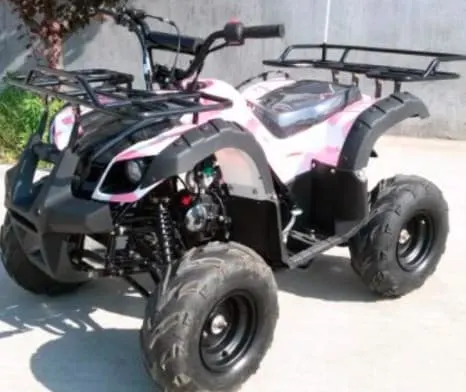 110cc ATV Four Wheelers Fully Automatic 4 Stroke Engine:
This green camo is considered a great gift for kids and is perfect for beginners. It is easy to maneuver and kids will eventually have a blast on this unit. The remote kill gives parents extra peace of mind and a big rear back is also included in this one. It holds specific features which are explained as key points below:
| | |
| --- | --- |
| Engine type | Single-cylinder and 4-stroke |
| Cooling | Air-cooled |
| Drive system | Chain |
| Bore and stroke | 2.06 inches-into-1.95 inches |
| Maximum power | 5.0/8000kW/r/min |
| Maximum torque | 6.5/6000N.m/rpm |
| Starter | Electric |
| Transmission | Automatic |
| Seat height | 22 inches |
| Wheelbase | 31 inches |
| Front and rear tires | 145/70-6 |
| Ignition | CDI |
| Maximum speed | 28mph |
| Net weight | 158.7 pounds |
| Battery | 12V |
| Frame | Steel |
| Front and rear suspension | Double A-Arm and single swing arm |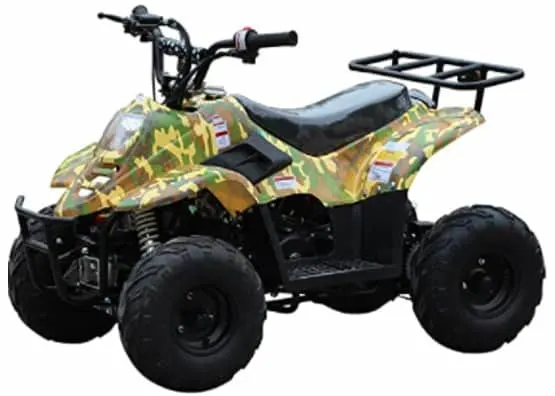 Also Read:
How Fast Does a 125cc ATV Go?
How Fast Does a 150cc Dirt Bike Go?
What is a UTV vs ATV?
Frequently Asked Questions (FAQs):
What age is considered safe for a 110cc ATV?
The maximum age range recommended and is considered safe for 100cc ATV is 3-7 years old.
How fast does a 125cc ATV work?
125cc can work within a speed range of 30-38 mph. Different brands have different speed caps, like the Kawasaki model can go up to 55 mph.
How can we make the 100cc ATV work fast?
We can make the ATV go faster by following steps:
It is advisable to check the air filter and upgrade the stock air filter to a high-performance one. It is an easy way to add a little power to your ATV.

It is recommended to upgrade the exhaust system and install a big ATV bore kit.

Switch to better fuel and change the gear ratio.

Switch the tires and adjust the tire pressure.
What is the weight limit for 110cc ATV?
The average weight limit recommended for 110cc ATV is 250 pounds or 113kg. It doesn't include fuel or any other accessories, so you should need to calculate all these in weight total.
What is the major difference between 110cc and 125cc ATV?
A few factors create a difference between 110cc and 125cc ATVs, including fuel capacity, engine load, and riding style. 110cc is inherently ahead, so you can get a larger 125cc to return efficiency with little effort.
How fast does the 100cc quad go?
100cc quad can go up to 40MPH at its top speed. It is restrictable down to 5MPH for novice drivers.
What does 110cc mean?
110cc engines take up to 110-cubic centimeters of volume. The more cc's an engine holds, the more air and fuel it can consume. This all typically translates to more power.
Which size of the quad is suitable for a 10-year-old kid?
90-110CC ATVs are considered as best for kids of 10 years. These quads are neither too heavy nor too outgrown for kids.
Is a 110cc engine a fast engine?
110cc engine can work at a speed of 25 MPH and can reach various speeds depending on which automobile is inside. Plenty of factors also affect the maximum speed of 110cc ATV.
How fast do quads go?
The most powerful ATVs can reach top speeds of 80 miles per hour. The average is more like 50-60 miles per hour.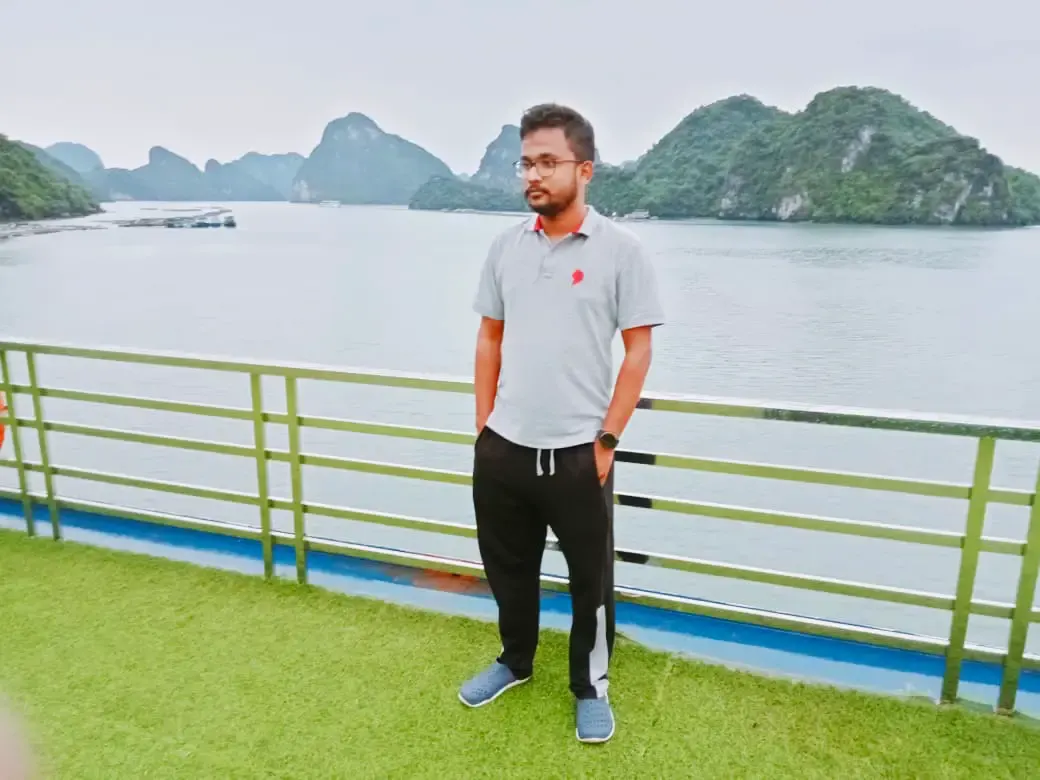 This is Surya. I am an experienced off-roader. I have been off-roading for many years across several terrains. I am passionate about 4×4 driving and want to share my knowledge and experience with others.
My goal is to provide you with the most comprehensive and unbiased information about off-roading.
I curated this article through my personal experience and expertise, and I hope it helps you with what you are looking for.