When thinking about buying an ATV, the first thing you need to know is how much you will have to pay to buy the ATV. The price of a new ATV varies greatly depending on the ATV type, engine size, and optional features. For used cars, factors such as year, mileage, and general conditions should also be considered. So the question arises how much does an ATV cost?
Majorly, the prices of ATVs start at $6,000 – $8,000 for the mid-range 450CC model. $8,000 to $10,000 is the ATV price range for models in the 700CC range. Less than 450CC will most likely be less than $6,000. There is also a children's model for less than $3,000.
How to Select ATV According to Cost?
ATVs are used for various purposes, including adventure riding, recreational riding, agriculture, and equipment transportation, and the size of the engine determines the price of an ATV. The size of the engine determines the power, performance, and speed of an ATV.
Typically, ATVs are available in 50CC – 800CC models. There are many different types of ATVs to choose from:
Mini ATV:
If you want to buy an ATV for your child, you can choose a mini-ATV. These ATVs are designed specifically for children and adolescents and are generally less expensive than other types of ATVs.
This ATV is primarily designed with many safety aspects in mind. This motor automatically stops when a child falls off the ATV, preventing the child from being dragged with the ATV. The engine capacity of the mini-ATV is 50 cubic centimeters.
Entry-Level ATV:
Entry-level ATVs are designed specifically for teens and young adults. It is primarily used for recreational purposes only and cannot be used in public facilities. The engine displacement range is 125CC – 250CC. Another highlight of the entry-level ATV is that it comes with an automatic transmission.
Teenagers and young adults looking to try ATVs for the first time can try these entry-level models before moving on to sports and high-performance ATVs.
Utility Quads:
As the name suggests, ATVs are specifically designed for arduous tasks, such as plowing and transporting equipment. This type of ATV is mainly used in factories, farms, and construction sites. Versatile ATVs were built to move easily on any terrain, so they were primarily used by hunters, anglers, and outdoor enthusiasts.
Suspension is limited, but engine power is much higher compared to other types of ATVs. Utility ATVs are available in engine sizes ranging from 250 to 750 cc.
Sports Quads:
People who want to buy an ATV for sports purposes can choose a sports ATV. This ATV has a powerful engine, good suspension, and good handling characteristics. Sports ATVs are perfect for those who want to pump up the adrenaline by jumping, speeding, and sharp turns.
Handling is an important factor in sports ATVs as they require racing on rough terrain and more control. Utility ATVs are available in engine sizes from 200 to 400 cc.
Sports/Utility ATV:
People looking for a versatile ATV that combines the features of a utility and sports ATV can choose this type of ATV. The market is full of different agile models of this type, and usually, these ATVs are equipped with powerful motors. Sport/Utility engine sizes are 250-800cc.
High-Performance ATVs:
These are best-in-class ATVs, and many of these models accelerate faster than other types of ATVs. This ATV handles all terrain with ease. Engine displacement for high-performance engines can vary between 350-700cc. And high-performance ATVs are much more expensive than others.
Things to Consider Before Buying an ATV:
Type/Use
Look for the main purpose of your ATV and then select the model. Ask yourself questions that:

What are you using it for and what do you need?

Are you looking for solo riding or an ATV for racing?

Do you need a UTV for more specialized work like hauling things?
Budget
Adjust a suitable budget for yourself and then select an appropriate model for ATV. ATVs and UTVs cost between $1000-$30,000 according to features.
Condition
Look for the conditions of ATVs and UTVs. Make a purchase that is drivable and worth the money. Before purchasing, look up the hidden problems in it.
Features
Look for the features which you demand to see in your ATV vehicle. Look for headlights, roll bars, seating, and handlebars in your vehicle.
Pros and Cons of Purchasing New Vs Old ATVs:
| New or Used ATV? Pros | New or Used ATV? Cons |
| --- | --- |
| New ATVs won't demand more repair and maintenance. | Used ATVs cost more repairs as a personal ride. |
| Used ATVs cost less than the new ones. | New ATVs are usually expensive than the old ones. |
| New ATVs come up with a warranty regarding their features, cost, etc. | Old ATVs do not provide this facility of warranty and repair. |
| New ATVs usually do not provide any sort of negotiation in prices. | Used ATVs provide more room for negotiation in the price. |
7 Buying Tips for Purchasing an ATV:
Here we will discuss top 7 buying tips for ATV such as:
Do your best research regarding the features of ATV, and then select the model you want to purchase according to your ease.

Look for the details of the manufacturer and dealer, along with incentives, before purchasing an ATV.

Check the monthly financial rates from dealers and lenders before purchasing an ATV.

Get a reasonable price before you head to the dealership and find out the vehicle you want.

Don't forget about the insurance as it is the main thing regarding the vehicle's safety.

Do an inspection that the vehicle is used or not before buying the vehicle.

Make sure you have proper licensing.
ATV Buying Guide Related to Finding Financing:
If you plan to purchase a brand-new ATV, it is necessary to find financing. The right ATV could help to finance the new vehicle responsibly. You don't have to wait for the entire purchase saved up. You can find loan terms from one year to six years where you can pay off the cost of your ATV in monthly installments with any fees and interest.
| Dealers and Retailers | Bank and Credit Unions |
| --- | --- |
| If you want to finance your ATV or UTV, there are some dealers and retailers who offer you special loans or credit cards. | Banks and credit unions offer conventional ATV loans for a fixed period of time. |
| Retailer financing is the convenient way to use and you can apply it for financing at a dealership. | Loans are offered typically between three to six years with fixed annual percentage rates. |
| These options are based on manufacturers you buy from and special promotions which they have in place. | APR ultimately depends on credit score, loan term, ATV cost, and organization financing the loan. |
Calculating The Monthly Rate for an ATV:
You can calculate the monthly rate for an ATV as discussed below:
Take the total cost of the vehicle which you want to purchase.

Calculate the monthly fixed-interest rate. For this purpose, loan calculators are the best option as they can help you crunch the numbers for this. The higher the credit score, the lower is the interest rate on your purchase.

Divide the totals by the number of months you wish or demand to finance. And in this way, you will have your monthly rate.
Find out: What Is The Most Reliable Off-Road 4×4 ATV?
ATV Buying Guide Related to Cost and Incentives:
Different manufacturers offer thousands of ATVs and UTVs, such as full-loaded ATVs or those which offer very basic models with fewer upgrades and compact designs. The price varies and depends on what a person demands regarding an ATV. Some people prefer to purchase a new ATV while some demand old ones.
Their prices vary according to ATVs' features and brands. For the cost, you can find incentives on manufacturers' websites. Customer incentives include things such as cash back rebates and low-interest financing offers. The main purpose is to buy these vehicles more affordable, depending on the dealership. 
We can explain this thing by saying that some dealers and manufacturers offer customer incentives on models that aren't sold well in a particular region or state. It is advisable to shop around for incentives to get what you want for the price you can afford.
ATV Buying Guide Related to Licensing and Insurance:
It is necessary to have proper licensing and insurance before you drive for a new ATV. The age restriction policies and licensing for ATV vary state by state.
Some states allow people of any age to enjoy the ride ATV, while some states strictly demand the riding of ATV under the supervision of a guardian or parent if the rider is below 16 or 18 years of age. It is expensive to get a repair if the vehicle is damaged.
Therefore, it is important to purchase ATV insurance for off-road vehicles. Basic ATV insurance is required by law if you want to ride in places like state parks.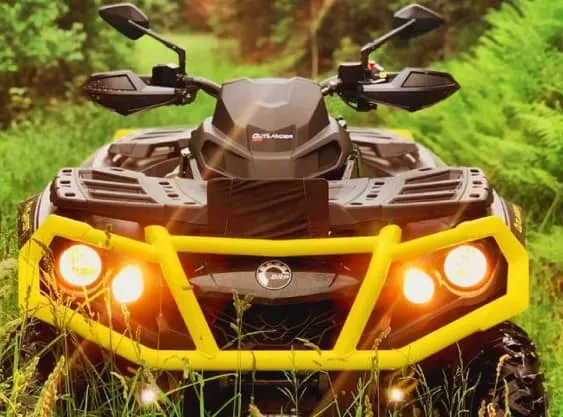 ATV Insurance:
| | |
| --- | --- |
| Bodily Injury Liability | This policy pays for the damages which are associated with any other parties injured or killed during an accident with your ATV or off-road vehicle. |
| Property damage Liability | This insurance pays for the cost of any sort of damage that the ATV driver might cause to another person's property such as a vehicle, home, and yard. |
| Medical payments | This insurance pays for any kind of medical expenses sustained by those riding ATV and covers things like surgeries, X-rays, hospital stays, and even transportation. |
| Uninsured motorist | This kind of coverage pays for the expenses in the case when someone riding your ATV gets injured by someone and does not have any kind of insurance. There are claim limits associated with it. |
| Collision | This policy pays to repair any damage to ATV which is caused by collision with any vehicle or if it overturns. |
| Comprehensive | This policy pays for the damage to an ATV which are not caused by a collision with another vehicle such as theft, vandalism, etc. |
Engine Size and Horsepower Affecting the ATV Cost:
Engine size is one of the main significant factors determining the cost of an ATV. There are many models associated with ATV which offer different prices.
Youth models come in the engine range of 50cc to 250cc and sports, and utility ATVs offer 350cc to 1000cc engine range.
One of the best ways to save money is to have more significant engines. Engines ranging between 500cc to 850cc are more than enough for most possible applications and riding situations. These machines provide more comfort, and riders will rarely get a chance to utilize the extra power of the most potent ATVs.
Features according to ATV Cost:
Another major factor plays a vital role in how much an ATV costs and how many advanced features and accessories it holds. Some models barely offer minimum features to operate the bike safely legally. We will discuss extra features that can help you select the best ATV concerning cost features.
Have a look at the pros and cons of EPS, called Electronic power steering.

Look for the ADC (Active descent control), which helps maintain a slow and steady pace whenever you ride down steep declines.

Look for the engine brake system and winches when you get stuck.

Look for the touring configuration having a longer wheelbase and an extra seat.

Go for the vehicle having advanced feature on-demand four-by-four systems.

Look for an adjustable suspension to set up the bike for different riding situations and uses.
The ATV machines are purpose-built vehicles like racing or deep mudding for excessive use. Look for the accessories which the basic models do not own. Go for the massive and aggressively threaded mud tires. Look for a radiator relocation kit and an extreme suspension system with a high-lift system. Go for the extensive decal kits too.
Also Read:
How Fast Does 110cc ATV Go?
How to Read ATV Tire Size?
Frequently Asked Questions (FAQs):
How much money does an ATV cost?
Sports and Utility ATVs cost within the range of $5000-$15000. You can quickly get a full-spec ATV with a moderate-size engine and a powerful model in such content.
Which is the cheapest ATV?
The cheapest ATV which don't skimp on quality includes:
Polaris Sportsman
Yamaha Kodiak
Honda Fourtrax Rancher
Can-AM outlander
Kawasaki Brute Force
Why are ATVs so expensive?
ATVs are costly as they take a lot of valuable parts to build. They are costly because they are not perceived as vehicles, and the market allows them to be expensive.
Can an ATV be driven on the road?
ATVs are not legal to drive on roads in some countries unless or until registered according to rules and regulations. Off-road vehicles can be used in private properties such as farms or racing tracks.
Is it worth buying an ATV?
ATVs are worth buying if you are an off-road enthusiast. They are lighter than UTVs and offer more speed and agility on trails. They are smaller than UTVs and maneuver better, and take less space.
Are ATVs expensive to maintain?
ATVs cost up costly when we talk about maintenance. ATVs require changing oil, swapping out spark plugs, flushing out brakes, and cooling systems.
What should a person know before buying an ATV?
It is good to get some knowledge before purchasing an ATV. You should start with the tires and look for the cracks. After that, check the bearings and ball joints. Inspect the shocks and engine leaks. Check the brakes and look at the thickness in them.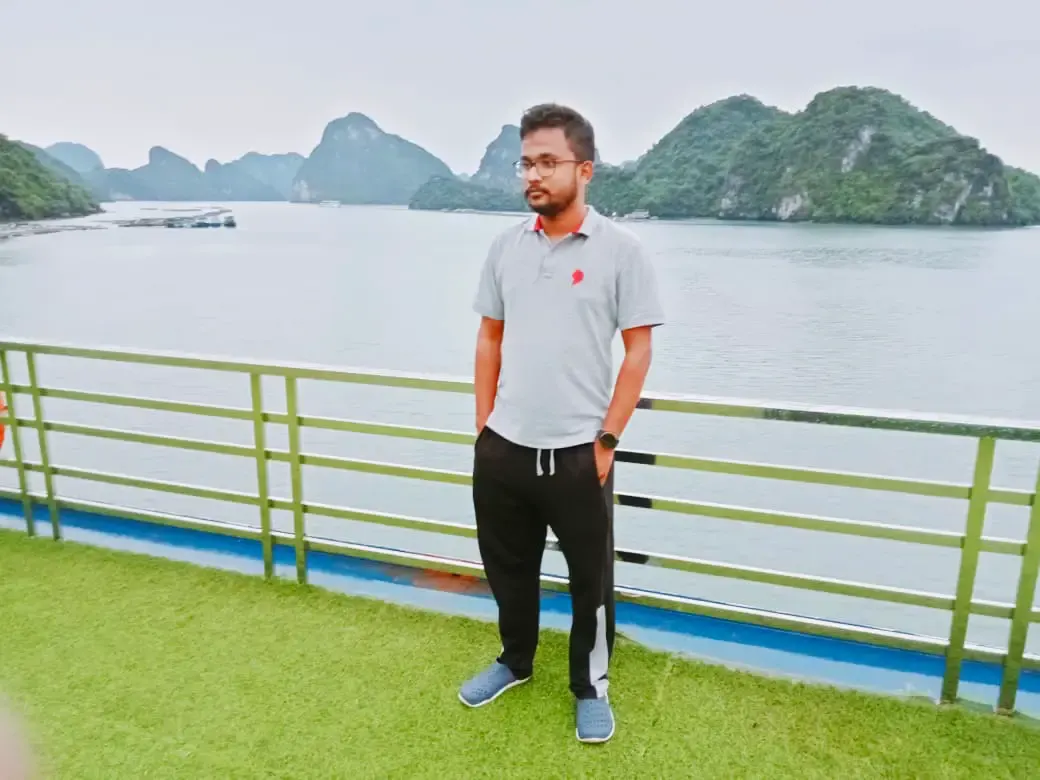 This is Surya. I am an experienced off-roader. I have been off-roading for many years across several terrains. I am passionate about 4×4 driving and want to share my knowledge and experience with others.
My goal is to provide you with the most comprehensive and unbiased information about off-roading.
I curated this article through my personal experience and expertise, and I hope it helps you with what you are looking for.