Knowing the weight of your ATV can be an important factor in deciding which ATV to buy. The most obvious reason is to make sure you have a capable ATV vehicle. Is it light enough to fit behind a truck or trailer? Can you drive a mini-SUV? Or should I buy a truck? This question may vary depending on the weight of the ATV. Finally, the weight of an ATV determines to some extent how much control it has and how sharply it can turn in any situation. How much does an ATV weigh?
ATV weighs in the range of (dry weights) 220 pounds to 1170 pounds. This is the machine's weight, excluding liquids, cargo, or passengers. A full-size, all-wheel-drive ATV weighs approximately 700 pounds on ​​average. In addition, you can add the weight of all the liquids needed to run the machine.
Terms Associated with ATV Weight:
The term 'dry weight' is the measurement most manufacturers use daily. This is the weight of an ATV seen on the show floor without oil, gasoline, or other liquids. Other manufacturers use curb weight, wet weight, or ready-to-ride.
This represents the weight of the ATV with all standard equipment, all fluids, and full gasoline. This doesn't add a lot of weight for an ATV and isn't good enough to influence your ATV buying decision. Finally, you will find a list of 'gross weight.' This applies to the total load the ATV can carry, including the ATV and additional equipment and passengers.
The Different Type of ATV Weight Classes:
Less Than 100cc:
They are also termed Mini ATVs. It is designed so that children can play safely with little power to avoid injury. The less than 90cc ATVs typically weigh around 180-250 lb.
200cc:
It is a great beginner ATV for those with heavy objects. They have enough power and are very cheap to buy and maintain. The 200cc ATVs typically weigh around 270-400 lb.
450cc:
It is one of the most popular categories and is combined with several outstanding features like fuel economy, acceleration, price, and size in one great package. The 450cc ATVs typically weigh around 380-600 lb.
600cc:
This slightly heavier ATV has more torque, is more comfortable than most, and rides well with one passenger. The extra torque requires a stiffer frame, which means more weight. The 600cc ATV's Dry weight is 500-700 lb.
700cc or More:
Big guys. Here you can see heavy sports ATVs and many valuable models. It's not for beginners. All ATVs have the highest torque. The 700cc or more ATVs typically weigh around over 700 lb.
For Sports and Racing Category:
| | | |
| --- | --- | --- |
| | Dry Weight (Pounds and Kilos) | Wet Weight (Pounds and Kilos) |
| | | |
| 2019 Can-Am Renegade 1000R | | |
| 2018 Polaris Scrambler XP 1000 | | |
| | | |
For Children and Youth Category:
| | | |
| --- | --- | --- |
| | Dry Weight (Pounds and Kilos) | Wet Weight (Pounds and Kilos) |
| | | |
| | | |
| 2018 Polaris Outlaw 110 EFI | | |
| | | |
For Recreation and Utility 4-by-4:
| | | |
| --- | --- | --- |
| | Dry Weight (Pounds and Kilos) | Wet Weight (Pounds and Kilos) |
| 2019 Can-AM Outlander 570 | | |
| 2005 Honda FourTrax Foreman 500 | | |
| 2018 Polaris Scrambler XP 1000 | | |
| 2019 Yamaha Grizzly ESP 700 | | |
Utility 6-by-6:
| | | |
| --- | --- | --- |
| | Dry Weight (Pounds and Kilos) | Wet Weight (Pounds and Kilos) |
| 2019 Can-AM Outlander MAX 6-BY-6 XT 1000 | | |
| 2018 Polaris Sportsman 6-by-6 570 | | |
| 2007 Polaris Sportsman 6-by-6 500 | | |
Weight Categories of ATVs with Respect to Engine Capacity:
Honda TRX 250cc Capacity (360 Pounds):
This ATV is specifically designed for children and weighs about 360 pounds. The average weight of all 250cc capacity engines falls sin between 410 pounds. There are specifications associated with this ATV, such as:
| | |
| --- | --- |
| Length | 5.71 feet |
| Width | 41.8 inches |
| Weight | 360 pounds |
| Fuel capacity | 2.7 gallons |
Yamaha Raptor 350cc Capacity (396 Pounds):
This model is considered the lightest one weighing just 375 pounds. It also has some specific features including the following:
| | |
| --- | --- |
| Length | 5.81 feet |
| Width | 43.1 inches |
| Wet weight | 396 pounds |
| Fuel capacity | 2.4 gallons |
Polaris 450 cc Capacity (701 Pounds):
The average capacity of utility models is about 500-700 pounds. For all kinds of 450cc capacity ATVs, the average weight is about 520 pounds. This model named as Polaris 450cc capacity also holds some specific features including the following:
| | |
| --- | --- |
| Length | 6.92 feet |
| Width | 48 inches |
| Dry weight | 701 pounds |
| Fuel capacity | 4.5 gallons |
Arctic 650cc Capacity (635 Pounds):
This is considered as heaviest in the category of 650cc capacity ATV having a weight of about 635 pounds. It includes specifications such as the following:
| | |
| --- | --- |
| Length | 7.75 feet |
| Width | 47 inches |
| Dry weight | 721 pounds |
| Fuel capacity | 5.5 gallons |
Polaris Sportsman 800cc Capacity (829 Pounds):
When we cross the 800cc category, we enter into the series of bog ATVs. Most of the ATVs from this category fall in the capacity of the 700-pound range but Polaris Sportsman is the heaviest one weighing 839 pounds. It holds specific features such as:
| | |
| --- | --- |
| Length | 93 inches |
| Width | 48 inches |
| Dry weight | 829 pounds |
| Fuel capacity | 6 gallons |
Arctic Cat 1000cc Capacity (772 Pounds):
We get the heaviest category in the 1000cc capacity range. These ATVs are considered the most powerful and heaviest one. It holds specific features such as:
| | |
| --- | --- |
| Length | 7.07 feet |
| Width | 47.5 inches |
| Dry weight | 772 pounds |
| Fuel capacity | 5.7 gallons |
Find the complete list here.
Pros and Cons of Heavy ATV:
Pros of Heavy ATV
Cons of Heavy ATV
Heavy ATVs are better for off-roading and go best on rough terrain.

Heavy ATVs are more rugged and have capable suspension systems.

They have 4wd systems.
Heavier quads or ATVs use more gas than usual. It is because of the sheer weight of the 4-wheeler.

If you plan for an economical option, stay away from gas options and go for the diesel one.
Heavier ATVs provide more comfort which is the reason people prefer bigger ATVs.

The suspension is damped in them and they take bumps in a much better way.

These are the best choice for big and tall people and you can sit higher in them.
Heavier quads or ATVs are hard to maneuver.

They are heavier and harder to tow and to get to a trailer.

When we talk about actual steerings, heavier quads are not actually number one.
Heavier ATVs are faster and are great for sports. They have the best acceleration and are generally the fastest.
Heavier quads or ATVs are more expensive as they have higher displacement.

Heavier quads are usually seen as a more premium option which means premium pricing as well.

The parts of such items are hard to find.
Importance of ATV Weight:
If you're looking for the weight of your ATV on a sticker on your car or elsewhere, you will most likely want to tow your ATV. It is one of the most important reasons to know the weight of your ATV. Because it may or may not be towed by a light vehicle such as a crossover, typically, ATVs don't weigh more than 700 lb for a mid-range model.
What Is A Side By Side ATV? SxS Details
The small pickup can easily tow over 3,500 pounds so that you can tow at most minuscule two ATVs without any worries. It's still important to check the weight of your ATV, especially if you have a larger ATV. Your car may not be towed that much, and the ATV is heavier than you think. Another reason the weight of an ATV is essential is that it affects fuel economy. It is necessary when using utility vehicles. A heavier ATV consumes more gas, and a lighter ATV consumes less.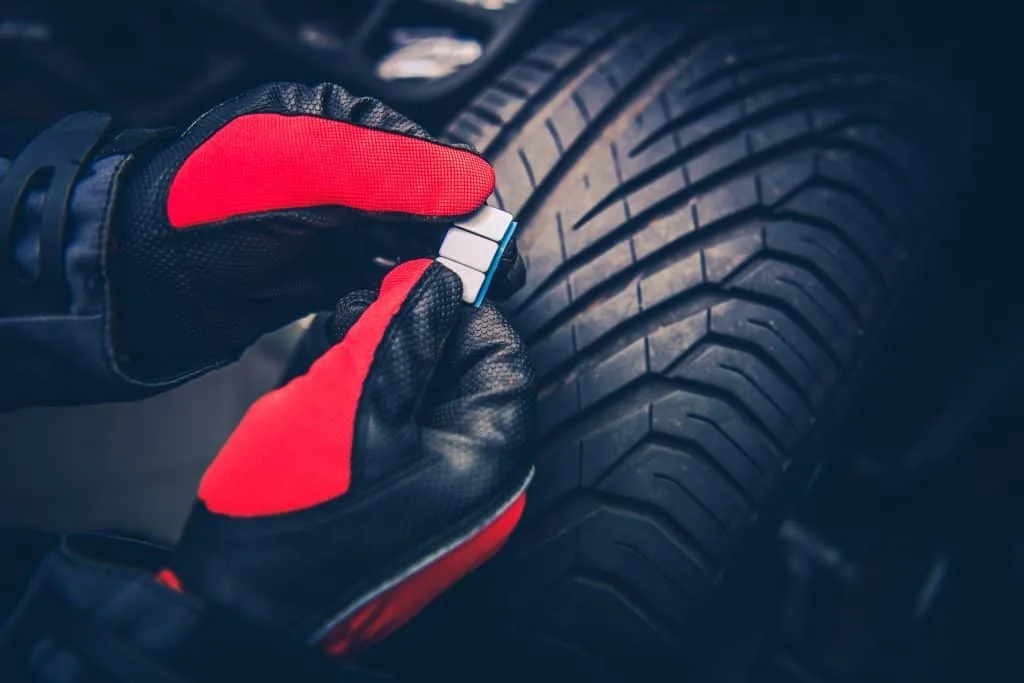 If fuel economy is essential, switching to a lighter ATV is far more profitable. Because you can save thousands of dollars in the long run and buy more ATVs with that money. ATV weight is essential even for novice ATV riders. It's no secret that heavier ATVs create more problems, especially when maneuvering at high speeds.
The capacity of Cargo:
Depending on your mission, you often want to bring in cargo, mainly if you use 4×4 or 6×6 general purpose/recreation equipment. Saving the load on the machine itself is one option, but it has limitations. The load capacity will vary greatly depending on the type and model selected.
Manufacturers typically provide nominal capacity for front/rear racks or boxes. You need to consider the load capacity. Payload capacity refers to the total weight of all passengers and all cargo that a particular vehicle can carry.
On average, you can expect a capacity of 120 lb. (54.5 kg) in the front rack and double the weight of 240 lb. (109 kg) in the rear rack. The total payload capacity is typically around 500-600 lb. (227-272 kg).
You need to know the rated rack capacity and payload capacity of a particular ATV. These numbers can be found in the instruction manual. Beyond the nominal capacity, the vehicle will wobble, and the risk of falling is significantly increased. It is especially true when driving uphill, downhill, or rugged terrain.
Weight gain beyond the rated weight may damage the machine due to regular operation. So, it is necessary to ensure that the weight is evenly distributed between the A-pillar and C-pillar, which is the key to stable driving. Loading too much weight in the back and not stressing the front and vice versa can be catastrophic when going up and down steep slopes. The rear rack capacity of a 6×6 is usually much higher than a 4×4. Total passenger weight also plays a vital role in the payload rating of various models.
Many ATVs carry much weight, especially when considering the weight of all fluids, passengers, and cargo. The total maximum weight of the Polaris XP 1000 is approximately 1,450 lb. (655 kg). Some manufacturers consider the car rather conservative because there is a risk of overloading the vehicle. However, as there are no verified sources, any overloading of the calculated figures is at your own risk.
Find out: What Is The Most Reliable Off-Road 4×4 ATV?
What if My Cargo Weight Exceeds My Vehicle's Capacity?
If your total load exceeds the capacity of your vehicle's trunk, one option is to spread the weight across multiple cycles if you plan to ride more than you. Let's say if you're the only person who needs to bring a trailer. Trailers come in all shapes and sizes. Some are general uses, and some are more specific. They all have a common thing: you need to know the nominal towing capacity of your vehicle.
Also Read:
What is a UTV vs ATV? Which One is Right for Me
How Much Does An ATV Cost?
Frequently Asked Questions (FAQs):
How heavy is the four-wheeler with a trailer?
An average ATV trailer weighs 600-1500 pounds and includes a maximum allowable cargo weight. An average ATV tow-behind trailer weighs between 400-800 pounds and has a payload capacity of 2000-3000 pounds.
How big is a trailer required for an ATV?
For an ATV, a 4-BY-6 foot trailer is enough to fit many single ATVs.
How much does a 4-by-4 quad weigh?
The weight of the full-size 4-by-4 utility and recreational ATVs falls between 700 pounds. ATVs weighing in between the range of 220-1170 pounds dry weight includes the machine's weight without any fluids, cargo, or passengers.
How much does a Polaris Sportsman weigh?
This version of Polaris holds a dry weight of 330 kg and is equipped with a single-cylinder and four-stroke motor.
How much do dirt bikes weigh?
The dirt bike weighs around 215 pounds and includes the bike's weight and fuel as well. It is called wet weight.
Is it possible to tow the trailer with a tailgate downwards?
It is possible to tow with the tailgate down. An extension on the hitch is required that would bear the trailer's weight.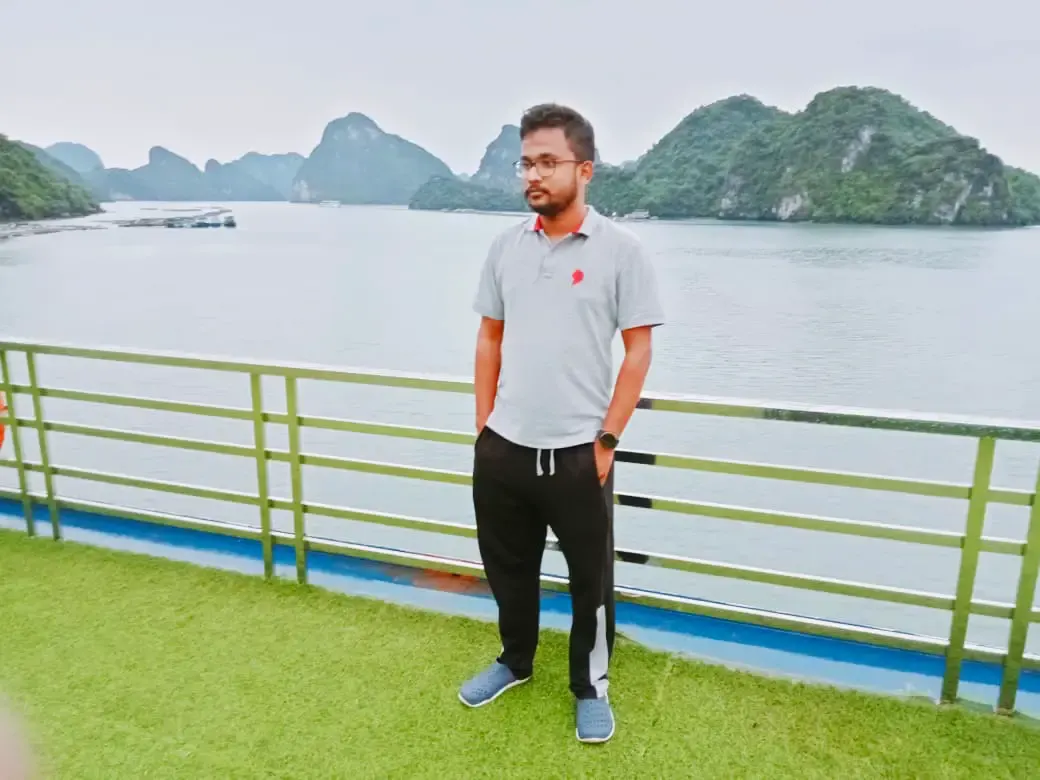 This is Surya. I am an experienced off-roader. I have been off-roading for many years across several terrains. I am passionate about 4×4 driving and want to share my knowledge and experience with others.
My goal is to provide you with the most comprehensive and unbiased information about off-roading.
I curated this article through my personal experience and expertise, and I hope it helps you with what you are looking for.