The new Bronco 2 is an off-road SUV that is designed to meet the needs of a wide range of drivers. It has a strong frame, four-wheel drive, and plenty of ground clearance. Stay along to know whether the Bronco 2 is an off-road beast.
Bronco 2 is considered one of the best for off-roading, enhancing the pavement performance, and having a V6 engine with lackluster power that is perfect for off-roading. It holds a rugged look and is a durable and capable vehicle for off-roading.
The origin story of Bronco explains that it was developed in the year 1960s as an off-road vehicle in the market. It was ensured that all the capabilities must be a part of Bronco as a go-anywhere vehicle, but we cannot say Bronco is just a vehicle.
It is a brand having new models, including Bronco sport, Bronco 2-door, and Bronco 4-door vehicles. Bronco-2, an excellent 4-by-4 vehicle, holds excellent off-roading capability and a rugged appearance.
Still, buyers get confused about whether to purchase the Bronco and whether it is a perfect off-roading vehicle or not? So here we will discuss its aspects.
Why is Bronco-2 Considered an Excellent Off-Roading Vehicle?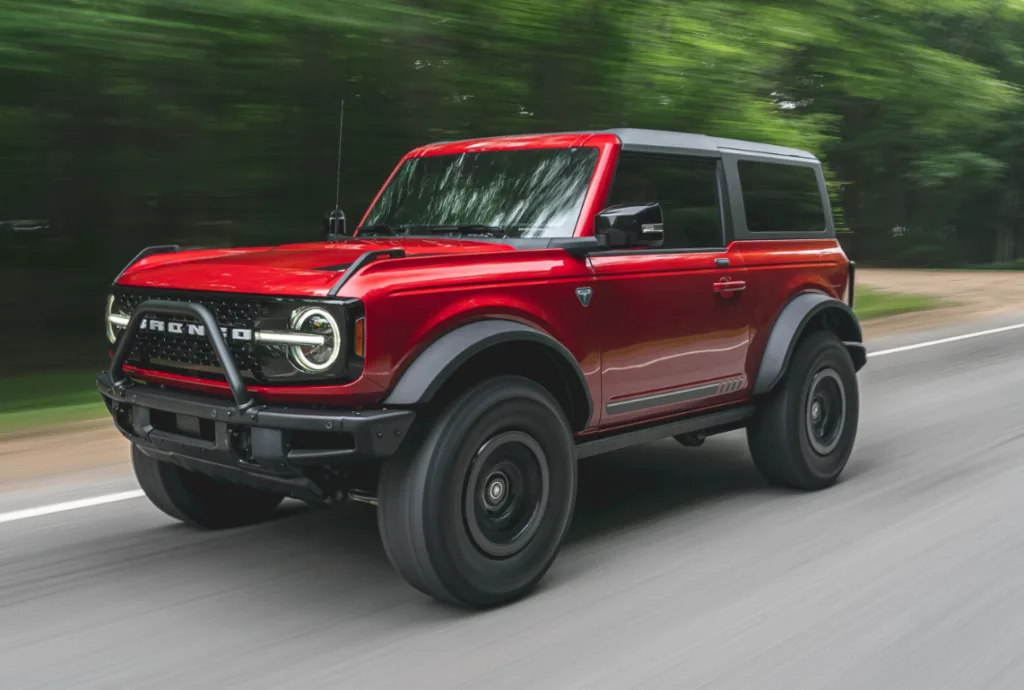 Bronco 2 holds a rugged look and is a durable and capable vehicle for off-roading.

There is a HOSS (High-performance off-roading stability suspension system) in it that helps to control the adventure of off-roading.

Bronco-2 is considered suitable for off-roading because of its improved articulation on the significant obstacles and optimal capability for crawling, having front and rear locking differentials.
Bronco is considered a good off-roading vehicle because of the following excellent features:
Better proportioned as a 2-door Bronco

More agility as an off-roading vehicle

Manual gearbox

Less cost

More exclusive
1. Better Proportioned as a 2-Door Bronco:
The original Ford introduced in the market in 1966 holds the structure of a 2-door compact truck with a simple style and three different configurations. It includes a 2-door wagon, a half-cab pickup, and an open-body roadster.
The type of 2-door was also introduced in the second generation of Bronco and was extended until the fifth generation of models, which lasted in 1996. Then, Ford observed the success of the Jeep Wranglers, especially the Wrangler Unlimited, and decided to introduce their sixth generation of Bronco, having both door configurations.
The Bronco-2 model is considered a well-proportioned one with the correct terms of accurate features. It has long doors filled with the wheel gap and is perfectly centered. In addition, the prominent pillars on the roof are attractive and offer a strengthened look.
The same features and structures are not observed in the 4-door model as it is stretched to an unlimited length and has a fourth roof pillar with a double number of door handles.
2. More Agility as an Off-Roading Vehicle:
People beginners in the off-roading experience often think that a perfect 4-by-4 system is enough in a vehicle to offer an ideal off-roading experience. However, a vehicle is accurate and provides agility, a reasonable approach, and breakover angles.
A vehicle is regarded as capable one having a maximum height in which a driver can drive without hitting the chassis and requires a shorter wheelbase. For example, the 2-door Bronco holds 100.4 inches of wheelbase, faster than the 4-door Bronco, which has 116.1 inches of wheelbase.
The 2-door Bronco has 43.2 degrees of approach angle, a 29-degree break-over angler, and 37 degrees of departure angle. In addition, a Sasquatch option on each Bronco model adds more aggressiveness to the 35-inch tires. It also offers HOSS (High-performance off-road stability suspension) that helps improve ground clearance and angles.
3. Manual Gearbox:
The concept of manual gearboxes is extinct now, but it is offered in the Bronco as a 7-speed row-gearbox. About 25% of the buyers of 2-door Bronco are passionate enough for their driving and opt for a manual gearbox, according to the Ford.
This passion indicates their satisfaction with the turbocharged 2.3 liters inline 4-engine and the manual transmission. It does not have the powerful turbocharged Ecoboost V6 engine and offers joy to the drive with its 7-speed manual gearbox.
This vehicle has a short wheelbase that provides agility and large windows on the side area, offering a more expanse view. In addition, bronco-2 is considered the lightest model in all categories and has an improved fun quotient factor.
4. Affordability:
The 2-door Bronco offers a base price of $30,000, which is considered a reasonable price compared to other competitors in which the 4-door model costs around $50000, including its popular trims.
This kind of saving in the price of Bronco-2 helps a person include extra add-ons like an advanced 4-by-4 system and 35-inch mud-terrain tires.
5. More Exclusive:
2-door Bronco is a unique model, although 70% of the sixth generation of Ford Bronco are 4-door models. Bronco-2 are the rare ones having unique options, such as a 7-speed manual.
The low models of such vehicles are known to capture more money in the market due to their desire for brands and purists.
Pros and Cons of Bronco-2 Off-Roading Vehicle:
| | |
| --- | --- |
| | |
| This vehicle looks absurdly great in appearance | It offers a poor build quality |
| It has a massive capability for off-roading on different terrains | It offers poor ride quality as a vehicle |
| It is considered a worthy segment and an advancing rival to Jeep Wrangler | It offers no manual transmission to big engines |
| This vehicle offers a terrific off-roading ability | It has poor fuel economy system |
| It has potent turbocharged engines | |
| It offers perfect room seating with cargo space | |
Features and Specs of the Bronco-2 Vehicle:
The Ford Bronco-2 has excellent features and additions of items like an 8-inch or 12-inch touch screen with a display of infotainment software. These screens are responsive and user-friendly. In addition, they are easy to use and display large icons on the net.
A well-placed control system of audio, climate, and other vehicle functions is easy to use after settings. There are standard unit pairs for an 8-inch display system having an analog speedometer that works well enough.
The digital tachometer is not easy to read and is difficult to reconfigure. In addition, there are some issues with the 12-inch display screen.
Features of standard infotainment

8-inch touch screen with Apple CarPlay

Android auto and HD radio

Satellite radio with a six-speaker stereo

Bluetooth and four USB ports

Features of available infotainment

Navigation with 10-speaker sound system

Wireless device charging capability with two additional USB ports

Additional standard features

8-inch digital gauge cluster

Remote keyless entry with a push-button start and remote start

12-inch gauge digital cluster

Dual-zone automatic climate control
Excellent Features of Bronco-2: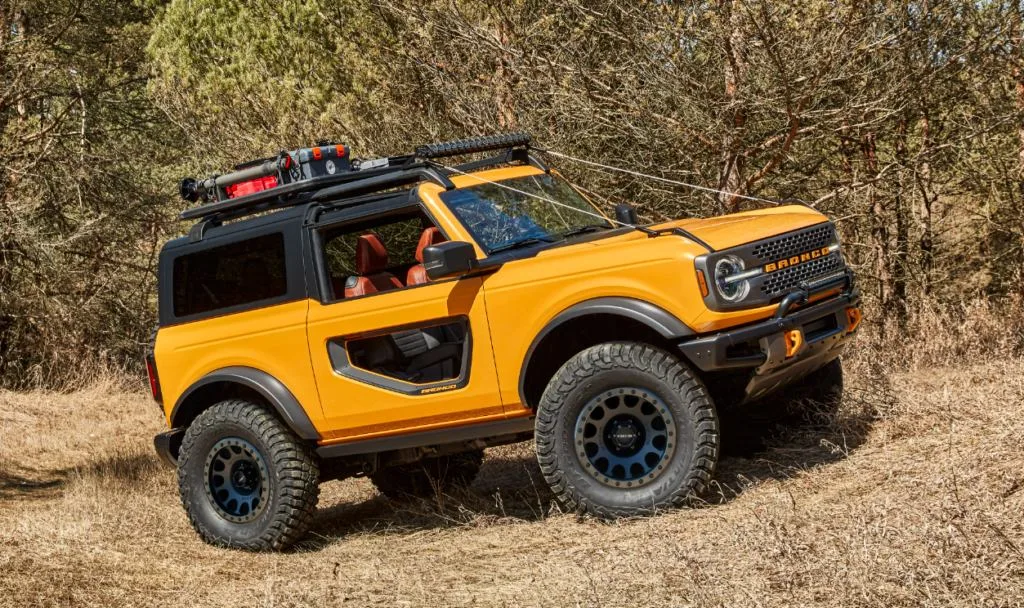 Bronco Engine and Its Features :
The Ford Bronco engine has three options: a 300-horsepower turbocharging capacity of a 2.3-liter four-cylinder, a 330-horsepower with a 2.7-liter V6, and a 400-horsepower 3.0-liter V6 capacity engine. In addition, the machine has an automatic transmission system of 10-speed and four-wheel drive.
A person can also opt seven-speed manual transmission with having a four-cylinder engine. The turbo-four engine remarkably hauls the Bronco. A throttle response associated with it is crisp and pumps out the sufficient grunt to zip up the Bronco at highway speeds and slow vehicles.
The automatic transmission of the vehicle offers a smooth delivery and gear changes. On the other hand, a precise manual transmission is fun to shift with a clutch pedal that is easy to modulate.
There is a 2.7-liter V6 that operates in a more polished way and produces less noise when it is pushed hard. As a result, there is a noticeable improvement during the trailer pulling.
Bronco Gas Mileage Feature:
The Ford Bronco is considered the least fuel-efficient S.U.V. in the market and returns the best 20 mpg and 21 mpg on a highway having a four-cylinder engine with manual and automatic transmissions.
It has 2.7-liter V6 returns of up to 19/20 mpg on the highway. The trims associated with the large wheels and tires of this vehicle are rated as 16/17 mpg.
Bronco Handling Feature:
The Bronco offers better dynamics for driving that is not expected in an off-road capable SUV. It has a steering that is accurate and nice weighted. The vehicle has brakes that offer strong stopping power with a suspension that keeps the body lean and under control.
The vehicle moves down on the road and can handle twists and turns easily, especially in the four-door model.
The equipment and body style of Bronco varies from model, and there are more minor dips and some irregularities soaked in reasonable comfort. The larger bumps can shudder the thunder through cabins like a truck-based SUV.
Bronco Off-Road Performance and Towing Capacity:
The Ford Bronco offers off-road prowess and has an independent front and solid axle rear suspension system. It enables it to articulate over the rocks and gullies and can beat an old tree branch or a boulder.
There are various modes of G.O.A.T., an acronym that goes over any terrain and includes normal, eco, sport, slippery, and sand modes. Its traction control system responds well to snow, sand, rocks, and mud challenges.
There are also some other features of locking differentials, skid plates with bar disconnect offering an improved articulation with low-speed cruise control.
The gearing of this transmission is off-road oriented and has a manual transmission boast having a crawl ratio of 94:1, and in automatic sports, the crawl ratio is 67:1.
One of the most significant advantages of Bronco is its tall height, which offers an impressive 11.6 inches of ground clearance with 35-inch tires and a lifted suspension system that can boost the ground clearance to 13.1 inches. In addition, the standard two-door model of Bronco can tow up to 3500 pounds.
Also Read:
Is Bronco Sport a Good Car? What You Need to Know
Is Bronco Sport Good Off-Road? All You Need to Know
Is The Bronco Sport Good in Snow? All You Need to Know
Is Bronco Sport 4×4? All You Need to Know
Can I Drive My F150 in 4A All the Time?
Is FX4 Better Than Sport? All You Need to Know
Frequently Asked Questions (FAQs):
What is the worth of the Bronco 2 vehicle?
The vehicle Bronco 2 featuring the model 1990 holds the in-between range of $332 to $2144.
Is Bronco sport considered a good vehicle for off-roading?
A Bronco sports vehicle is regarded as the most comfortable compact crossover. It provides all the abilities required for off-roading on the pavement. Bronco sport offers an ordinary crossover and holds actual off-roading capability.
Is a Ford Bronco vehicle considered a 4WD vehicle?
Bronco vehicle is regarded as the one having the best 4-by-4 capability. In addition, it is the most capable SUV with the G.O.A.T. mode, an acronym for the vehicles that can go over any terrain holding a Hoss suspension system.
Is Bronco sport considered a 4-wheel drive?
Bronco sports vehicle is a four-wheel drive available on all levels and distinguishes between an AWD and a 4WD vehicle.
Is the Bronco vehicle considered a bigger vehicle than the Bronco sport?
Bronco Sport is measured as 172.7 inches which is its length from bumper to bumper and is over 14 feet. The Bronco vehicle holds similarities with this vehicle and measures in between the range of 173.7 inches, having four doors.
Can a person drive Bronco on the beach?
Bronco has an intelligent terrain system of management. It offers five driving modes: eco, standard, sport, slippery, and sand. Unfortunately, the Bronco vehicle gives little gas on the sand mode.
Are Bronco sports vehicles considered reliable ones?
The Bronco sports vehicles are reliable, and their reliability score is predicted to be 82 out of 100.
What is the significant difference between a Bronco and a Bronco-2 vehicle?
The Bronco-2 vehicle is smaller in design than the Bronco and holds the pickup of the Ford Ranger for its base. Bronco-2 was smaller in its dimension when it was launched in 1984.
Are the old models of Bronco considered reliable ones?
The old vehicles of the Broncos have been deemed reliable and have a rating of 4.8 out of 5.
Why are Ford Bronco vehicles considered the popular ones?
The Broncos are built up of a short wheelbase, supreme in their maneuverability, and offer a leisurely drive around the off-roading track. The addition of a short wheelbase in these vehicles makes them perfect for off-roading adventures.
Are the old versions of Broncos considered good for off-roading experience?
The Ford Bronco-2 vehicles are redesigned for enhanced performance on the pavements. Unfortunately, these vehicles hold a V6 engine with lackluster power required for off-roading. This kind of look is not designed for the off-roading experience, and the models from this category were sold as rear-wheel drive.
Which kind of Ford is considered the best one for the highway?
The best Ford Bronco for the roads is the Outer Banks, the re-known SUV, and holds a perfect fuel economy system in all Bronco trims. In addition, it has small wheels and tires and offers better road ride quality.
Is it possible for a person to sleep in the Bronco Sport vehicle?
Sleeping in the Bronco Sport vehicle is possible as it has a one-piece mattress with two chambers with inflation capability. It allows the person to inflate the side according to their needs for solo or double needs.
What is meant by 2H on the Bronco sports vehicle?
2H is a general term used for the on-road driving vehicle. It is better to select the four-wheel-drive vehicle with high mode if you want to drive at high speeds. The typical way of the four-wheel-drive offers an increased value of torque multiplication.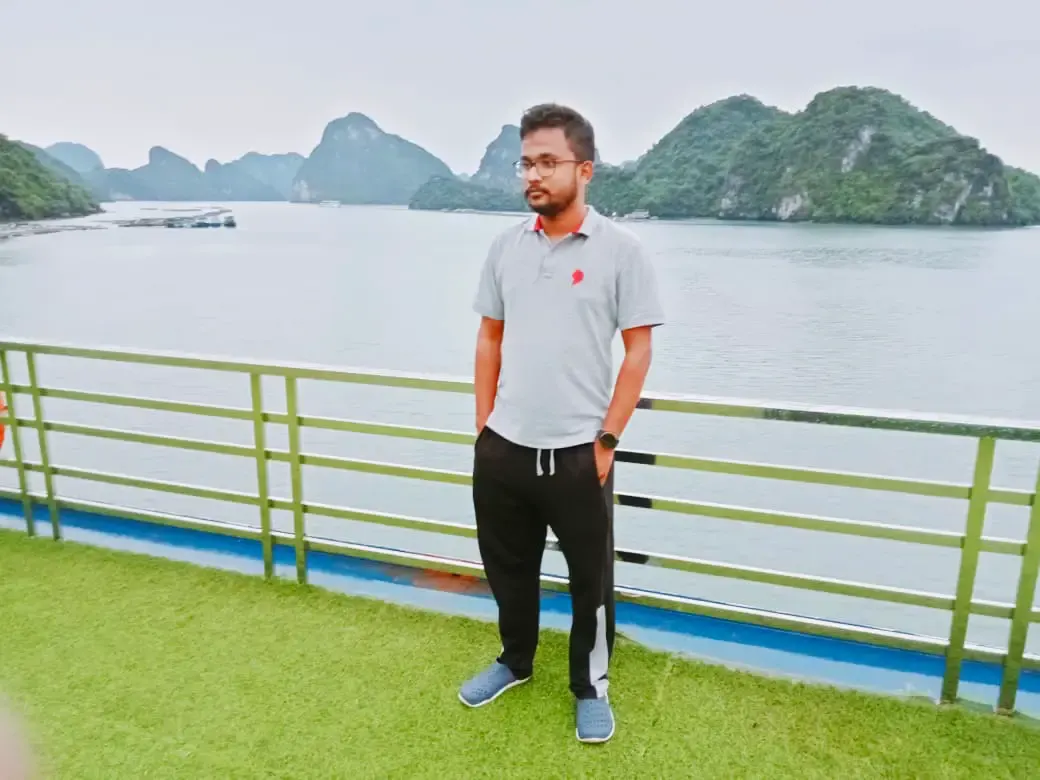 This is Surya. I am an experienced off-roader. I have been off-roading for many years across several terrains. I am passionate about 4×4 driving and want to share my knowledge and experience with others.
My goal is to provide you with the most comprehensive and unbiased information about off-roading.
I curated this article through my personal experience and expertise, and I hope it helps you with what you are looking for.