As a 4×4 SUV, the Bronco Sport has a lot to offer. It has plenty of power and torque, which is good for off-roading. It's also got a nice interior with plenty of room for passengers. Bronco sport holds a special place among 4×4 lovers. In this article, I'll discuss: Is Bronco Sport a good car?
Bronco Sport is an excellent 4×4 vehicle launched in the market by Ford and could perform well on off-road terrains. This sports vehicle can be used on any track. It also offers the maximum ground clearance which is 8.8 inches and provides excellent traction on desert, mountains, or any terrain.
Specifications of Bronco Sport Outer-Bank:
| | |
| --- | --- |
| | |
| | 181 horsepower at 6000 rpm |
| Torque offered by vehicle | 190 pound-feet at 3000 rpm |
| Braking Distance in between 60-0 mph | |
| Lateral acceleration of vehicle | |
| | |
| | 1.5 L turbo injected DOHC 12-valve 8-speed automatic vehicle |
| | Front engine as AWD. 4-door SUV vehicle |
| | |
| | |
| | |
| | |
Specifications of Bronco Sport Badlands:
| | |
| --- | --- |
| | |
| | 245 horsepower at 5500 rpm |
| Torque offered by vehicle | 275 pound-feet at 3000 rpm |
| Acceleration of vehicle in between range of 0-60 mph | |
| Braking distance of vehicle in between range of 60-0 mph | |
| Lateral acceleration of vehicle | |
| | Front engine with 4-door SUV and AWD feature |
| Engine and transmission of vehicle | 2.0 L turbo directly injected 16 valve I-4 with 8-speed automatic features |
| | |
| | |
| | |
| | |
How Reliable is The Bronco Sport?
The company Ford is known for its reliability all over the world. It is known that the company designs rough and rigid vehicles with a reasonable time of reliability.
As for the international safety and reliability standards, a number between 1-100 is given to vehicles to ensure that the car is reliable or not.
As for this standard, the bronco sport is given a score of 82 out of 100 in terms of reliability. This car is reliable and can be taken anywhere, in any terrain, without difficulty.
Specifications of the Bronco Sport:
The bronco sport 2022 is a very reliable and rugged vehicle with many features and equipment. This vehicle genuinely serves as a treat for automobile lovers and those who wish to know every detail of a car before buying it.
For this, some specifications of the bronco sport are elaborated below, which would eventually describe why this car is considered perfect and reliable.
Engine and Transmission:
The bronco sports contain an all-wheel-drive engine, which means that the vehicle has power engaged in all the four wheels at all times. The engine with which the vehicle comes in is a turbocharged 1.5 Liter engine, producing 181 horsepower.
However, the vehicle also comes with a 2 Liter engine which has a capacity of 245 horses. Both these engine types are equipped with an eight-speed transmission. However, the latter is equipped with paddle shifters, adding luxury to the driving mode.
The car is designed with an ability to tow weights between 200 and 2200 pounds, which means the vehicle is not under power to any extent and does not lack strength in any dimension. 
Also, the vehicle comes equipped with 17 inches tires and a raise 1-inch suspension lift above the ground, which makes the ground clearance ample for the car to move around in any terrain, or anywhere.
Moreover, to enhance the vehicle's off-roading capabilities, the vehicle is equipped with stouter shock absorbers so that when going up on hilly terrains or in the desert, the comfort of the driver and the passenger sitting in the vehicle are not compromised.
Fuel Economy:
Whenever we talk about cars, one of the significant factors that arise in a person's mind is what would be the vehicle's fuel economy. Therefore, people tend to get more fuel-efficient vehicles to save at least something on the cost of their travel.
As for the bronco sport, it comes with two types of engines, as discussed above. The engine, which is 1.5 Liter turbocharged, gives a fuel average of 25 miles per liter of gas in the city and 28 miles per liter of gas on the highways.
While on the other hand, the engine, which is 2 Liter turbocharged, gives a fuel average of 21 miles per liter of gas within the city and 23 miles per liter of gas on highways.
So if a person wants to buy a bronco sport and fuel economy is one of his primary concerns, they should buy the variant offered with a 1.5 Liter engine since it is more fuel-efficient than the latter one.
Pros and Cons Of Bronco Sport:
| | |
| --- | --- |
| | |
| This vehicle holds more capabilities as all-terrain vehicle than other typical SUVs. | It is considered as the last generation infotainment system |
| It has the smart features for adventure use and everyday use as well | It provides a vague steering feel and is light in weight |
| It has a lot of options for customization | It offer short range on rear legroom. |
| | |
Comfort Level Offered by Bronco Sport:
The Bronco Sport is prioritized as a vehicle offering a good amount of off-roading capability over the other traditional crossover comfort vehicles. However, it still lacks the smooth rides provided by other vehicles like Honda CR-V and Mazda CX-5.
The Badland has a suspension system tuned for dirt and rock terrain and offers a bumpy ride on the road surfaces. The Bronco sport offers wind noise at high speeds and has a good design. There are also some issues with the front seats, which provide a wide range of adaptability for accommodating the drivers.
Interior of the Bronco Sport:
The lavish interior of the vehicle offers many advantages over its rivals available in the market. For example, there is a space on the front side of the headroom where a person can easily slide in. In addition, the vehicle's front seats are adjustable and have a controlled placement.
A driver can select the driving modes and transmission according to ease. The rear seats in the Bronco Sport offer a comfortable and supportive nature of seats during the off-roading endeavors. Small rear doors with narrow access to the back seat make it difficult for a person to slide inside.
Storage of the Bronco Sport:
There is impressive storage available in the Bronco Sport, offering the class lead of maximum cargo space. In addition, the Bronco Sport holds a high ceiling with a low load floor and is rubberized from sides that can be cleaned thoroughly and removed.
The cargo area has hooks, plugs, and lights, and the rear under-seat has storage cubbies. It is sometimes difficult to load the bulky rear-facing seats because the doors of this vehicle cannot be opened wide. There is a maximum towing capacity of the vehicle, which is 2200 pounds having an optional towing package.
Safety Features:
It is essential to decide whether the vehicle passes the international safety standards or not when buying a car. The essential criteria are that the vehicle should have passed a crash test, be equipped with SRS airbags, meet the ideal braking system, and similar.
As for this car, this car is given five stars in the international safety protocols. The vehicle is well equipped with SRS airbags, an Anti-lock braking system, traction control, vehicle stability assist, and similar features.
Also, The Bronco Sport comes with a host of driver assistance technology, including standard forward-collision warning and automated emergency braking. Some other salient features of the car include
Standard blind-spot monitoring and rear cross-traffic alert

Standard lane-departure warning and lane-keeping assist

Available adaptive cruise control with stop-and-go technology
Comparison Between 2022 Bronco 4-Door Base And 2022 Bronco Sport Base:
| | | |
| --- | --- | --- |
| | | |
| | | |
| | | |
| | 2-Door or 4-Door, Fixed or Removable Roof | |
| | 2.3L EcoBoost® 4-cylinder (270 HP / 310 LB-FT TQ) | 1.5-liter EcoBoost® (181 HP / 190 LB-FT TQ) |
| | 2.7L EcoBoost® V6 (310 HP / 400 LB-FT TQ) | 2.0-liter EcoBoost® (250 HP / 277 LB-FT TQ) |
| | 7-speed manual or available 10-speed automatic | |
Is the Ford Bronco Sport a Good SUV?
Indeed, the Ford Bronco Sport is a great SUV. It's lightweight, agile, and offers plenty of off-road capability. You can choose from two capable turbocharged four-cylinder engines.
The front seats are spacious and provide an unparalleled level of comfort. The tech features are all easy to use. Although other compact SUVs have more legroom in the back seat, Bronco Sport is still a great option that balances one of the best cabins with a good amount of rear-seat legroom.
Should I Buy the Ford Bronco Sport?
In the hunt for an SUV? Small crossover shoppers should give the Bronco Sport a look if they enjoy going off-road and don't live in particularly rugged terrain. The Jeep Wrangler is probably a better match.
With an above-average starting price, you wouldn't exactly call the Bronco Sport a value play, but it's a good little SUV that can fit the needs of a lot of buyers.
Verdict- Is Bronco Sport a Good Car?
In the end, if we are to decide whether the car is an excellent 4×4 vehicle or not, we would say that the bronco sport is an ideal rough and tough 4×4 vehicle. Moreover, it comes from Ford, which is an ancient and reliable company in the automobile market, which does not need any introduction regarding its products.
The same is the case with this vehicle as well. The car passes all the international safety tests and protocols and, without a doubt, is a good buy. In addition, it is a reliable vehicle equipped with 4×4 gear, which allows the driver to take it to any terrain fearlessly. All these points make bronco sport an excellent 4×4 vehicle.
Also Read:
Is Bronco Sport 4×4? All You Need to Know
Is The Bronco Sport Good in Snow? All You Need to Know
Is Bronco Sport Good Off-Road? All You Need to Know
Is Bronco 2 Good Off-Road? All You Need to Know
Can I Drive My F150 in 4A All the Time?
Is FX4 Better Than Sport? All You Need to Know
Frequently Asked Questions (FAQs):
Is bronco Sport considered a good vehicle for off-roading?
Although Bronco Sport is not the most comfortable compact, it has all the valuable features that allow the rider to get off the pavement.
Is Ford Bronco Sport considered a full-time 4WD vehicle?
Ford Bronco Sport is a capable SUV that has a 4-by-4 capability having the GOAT mode and HOSS system of suspension in it.
Is Bronco Sport considered AWD or an FWD vehicle?
Ford Bronco Sport is a compact crossover SUV having a 5-door SUV-style of body. It has a front engine with all-wheel drive and has the platform of Ford C2.
Is Bronco Sport has a good engine in it?
Bronco Sport has the advanced features in it that are required for off-roading and has a powerful engine with a capacity of 2-Liter.
Does Bronco sport perform well in the snow region?
The Bronco sport holds a rugged look, but it still performs well in the snow. It is a four-wheel-drive that can be put into 4-high or 4-low and help you get out of deep snow.
Does Bronco Sports hold value as a vehicle?
Bronco sport's value in the market has been revealed as the JD Power 2022 residual value awards for the year 2022.
Does Ford Bronco offer a smooth ride?
Ford Bronco offers a smooth and comfortable ride and has supportive bucket seats. They have a high seating position and a commanding view of the roadside.
In addition, the Ford Bronco has H.OS.S, a High-performance off-road stability suspension system that can absorb the impacts of smooth rides offered on bumpy roads and rocky terrain.
Does the Bronco Sport have the feature of locking differential?
Yes, the Bronco sport has the rear region locking differential, enabling it to perform better off-road.
Why are the 4-wheel drives considered a better one than the all-wheel drives?
4WD is designed to send that torque to all four wheels of the vehicle. It helps to increase traction when the driver requires it. 4WD system is more robust than the AWD vehicles and can handle the rugged terrain.
Does the Ford Bronco Sport offer enough power for a proper vehicle to run idle?
Ford Bronco Sport has three standard cylinder engines. They hold enough power so vehicles can be driven around the town or on the highway delivering a respectable amount of acceleration.
How long does the Ford Bronco Sport last as a vehicle?
Ford Bronco Sport is a new vehicle in the compact SUV market with a starting price of around $28000. However, it has well-tested engines and lasts for about 200,000 miles with proper maintenance.
Is Bronco sport considered a reliable vehicle?
Although it holds various features, Bronco Sport still has a low-predicted reliability score in the market. It has multiple CR issues and inherited the same problems as a baby bronco.
Does Bronco sport hold the steel or aluminum body?
The 2021 model of Ford Bronco has significant levels of aluminum and steel in which the doors and fenders are made of aluminum with control arms on the suspension system.
Is the Ford Bronco sport considered an all-wheel-drive vehicle?
It is considered a standard all-wheel-drive system and has several forms of traction settings and a perfect amount of ground clearance.
Is Bronco sport considered a smaller vehicle than the Explorer?
Bronco Sport offers a ground clearance of 8.2 inches, has an overall length of 198.9 inches, and is about 16.6 feet high. On the other hand, the Explorer vehicle has a width between the range of 78.9 to 75.9 inches. The Explorer is designed as a traditional SUV.
Are all Bronco sports vehicles considered 4-by-4?
There are two 4-by-4 vehicle systems available in the Bronco vehicle named standard and advanced. The traditional part-time engagement system includes the 2WD and 4WD high.
Which Bronco model is considered the best one for snow tracks?
The Ford Bronco Wildtrak Sasquatch is considered the best for snow and is an excellent SUV. In addition, it is regarded as one of the most capable vehicles for off-roading, offering trim levels, and its range starts at around $50,000.
Can a person plow on snow with the new Bronco vehicle?
The Ford has an eco-boost engine that should not be used for plowing the track. It offers an issue of noise and related errors and is disturbing.
Are Sports Bronco considered high in demand?
The Ford Bronco has gained much attention in the market for over a year, and Ford Bronco Sport is a hot commodity. It has a rugged crossover and is considered the best SUV, offering excellent features under $30K.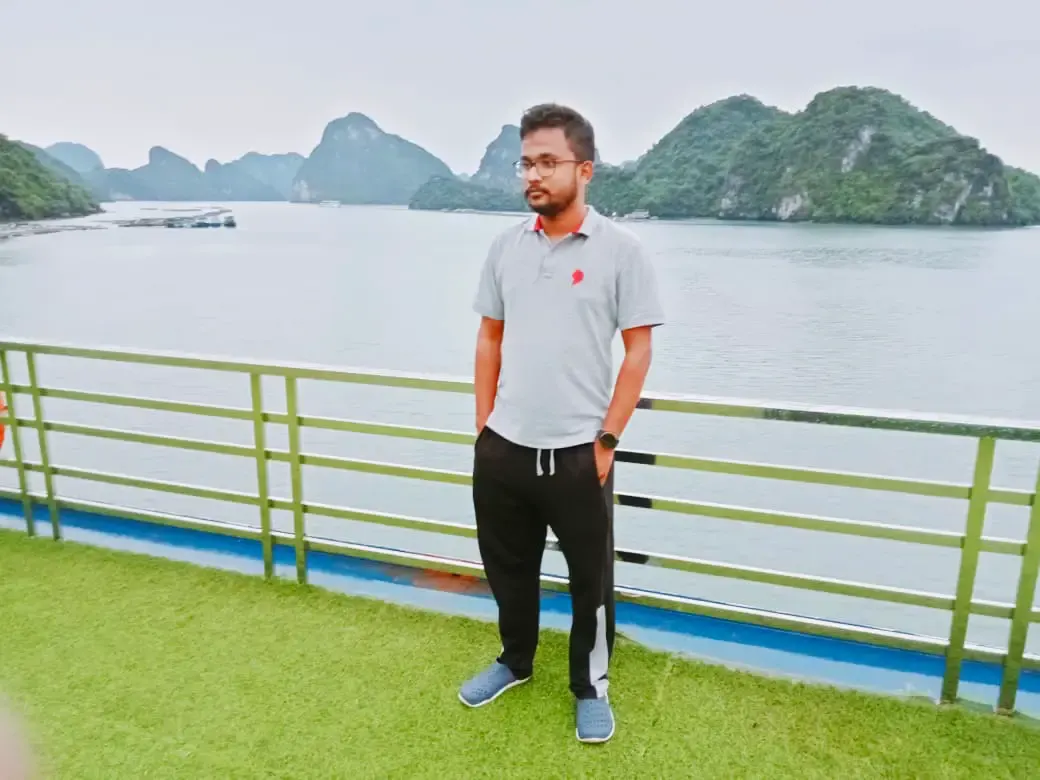 This is Surya. I am an experienced off-roader. I have been off-roading for many years across several terrains. I am passionate about 4×4 driving and want to share my knowledge and experience with others.
My goal is to provide you with the most comprehensive and unbiased information about off-roading.
I curated this article through my personal experience and expertise, and I hope it helps you with what you are looking for.