You like exploring the great outdoors, but you'll need a reliable car to do so. The problem is that the Overlanding rigs you see on Instagram are much too large, pricey, and unsuitable for daily use. You've come to the right place: The ruggedized compact crossover segment is exploding like a marshmallow on a bonfire.
The Jeep Cherokee Trailhawk, Jeep Compass Trailhawk, Jeep Renegade Trailhawk, the upcoming Ford Bronco Sport, and two variants of the Toyota RAV4: Adventure and TRD Off-Road, are among the competitors. Two RAV4s, to be exact.
Although the Toyota RAV4 does not have tremendous off-roading skills, it does have some excellent characteristics, such as 250 horsepower, and AWD capability. The TRD variant boasts an 8.6-inch ground clearance and a multi-link suspension system capable of mild to moderate off-roading conditions.
Models of Toyota RAV4's:
RAV4 LE Toyota: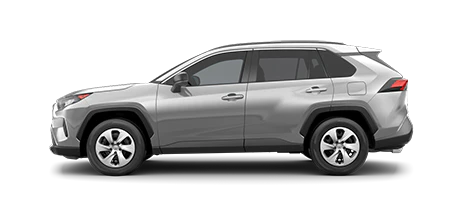 The entry-level RAV4 LE begins at $26,150. It has an extensive list of standard tech amenities, such as a 7-inch touch screen infotainment system, six-speaker audio, a USB port, satellite radio, a Wi-Fi hot spot, and smartphone connectivity through Apple CarPlay, Android Auto, and Amazon Alexa. Cloth upholstery, manually adjustable front seats, and remote keyless entry are also standard.
Toyota Safety Sense 2.0 is also standard on the LE. Forward collision warning, automated emergency braking, pedestrian detection, lane departure warning, lane maintenance assist, lane tracing aid, automatic high-beam headlamps, adaptive cruise control, and road sign recognition are all included in this package. You can add blind-spot monitoring and rear cross-traffic warning for $590.
Toyota RAV4 Adventure: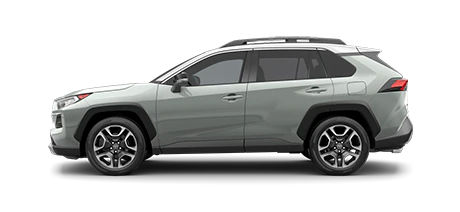 Toyota's Dynamic Torque Vectoring AWD system, distinctive stylistic details, a 7-inch digital instrument cluster, a rear 120-volt outlet, an 8-inch touch screen, five USB ports, and an enhanced multi-terrain driving mode system are all included in the Adventure trim (MSRP: $33,255). This trim lacks several amenities found on the XLE Premium trim.
These include a moonroof and a motorized liftgate with a height adjustment. These features, however, are available in the Convenience package for $1,265. The $1,015 Adventure Grade Weather kit includes a heated steering wheel, heated and ventilated front seats, and rain-sensing windshield wipers.
Toyota RAV4 TRD Off-Road: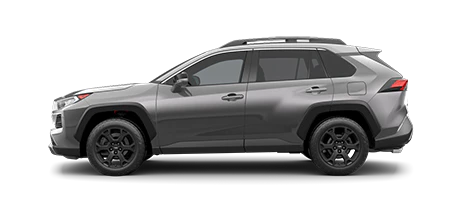 TRD Off-Road trim levels begin at $35,880. TRD-tuned MacPherson front suspension, TRD skid plate, 18-inch alloy wheels, LED fog lights, and Falken all-terrain tires are among the modifications. It has a sunroof and a motorized liftgate that can be adjusted in height. All-wheel drive is included as well.
For $1,015, the Weather bundle is once again available. The Premium Audio option adds GPS and an 11-speaker JBL sound system for $1,620. For $3,570, you can get front and rear parking sensors, a surround-view parking camera system, and a wireless device charging pad by combining both of those options with the Advanced Technology package.
Find Out: What is The Best Rim Size for Off-Roading? The Top 5 Rims
Is the Toyota RAV4 a Good Off-Road Vehicle?
The design of the RAV4 doesn't help its off-roading abilities. It has a 19.0-degree approach angle thanks to its long chin (which is unaltered from the conventional RAV4), and a low-hanging exhaust system is part of the reason for its 21.0-degree departure angle, which it shares with the rest of the RAV4 series.
Toyota hasn't revealed the RAV4 TRD Off-breakover Road's angle, but it's presumably not fantastic considering its 8.6 inches of ground clearance. The Jeep boasts a tenth of an inch more ground clearance than the Cherokee Trailhawk, as well as a 29.9-degree approach, 22.9-degree break over, and 32.2-degree departure angles. 
Put another way; the TRD lacks the posture necessary to avoid brushing its underbelly against ruts or embedded stones.
Top-Notch Features:
Suspension:
The RAV4 shocks received redesigned valves, improved rebound control, and a set of beautiful red coil springs. It still lacks the movement required to reach into troughs or balance the body on uneven terrain. Whoop-de-doos may cause the control arms to collide with the bump stops, which have also been updated as part of the RAV change. That's the end of "rally-inspired."
The RAV4 ride quality on the road isn't much better; it's jitterier than our long-term RAV4 XLE, which wasn't very smooth, to begin with. The suspension's tune shone most while blasting through weakly packed sand, where it handled tiny, high-frequency impacts well.
Torque:
Toyota's Dynamic Torque Vectoring AWD technology kept any serious rally shenanigans at bay. It may be a vector, but we wish it could send more than half of the engine's potential power to the back axle. Super-strict electronic guards immediately halted any power slides.
Although this AWD system isn't very forceful, a panel of mode buttons (also present in RAV4s such as our XLE) aids it by cueing it for varied terrain. Although there were no evident variations between modes, the system operated. Our only way out was a large expanse of doughy muck at one point. The RAV4 churned through mud mode, aggressively moving power between the wheels.
Tires:
For the RAV4, Toyota collaborated with Falken to design the crossover-friendly Wildpeak all-terrain tire. It sank nicely into the ground. However, the 18-inch wheel's tiny sidewall made airing down look risky. The tire's Severe Snow-rated characteristics would have undoubtedly aided if anything had been frozen. The RAV4's grip on the road was excellent, and although the interior allows noise in, tire roar was kept to a minimum.
Add-on Features:
When you check the box, you get more than just trail bits. Upgrades include a sunroof, motorized liftgate, and all-weather floor mats above the Adventure model. The 360-degree view parking camera in our $43,002 loaded tester was proper, but the proximity sensors were too sensitive.
They shrieked even when there was no danger of collision. The RAV4 TRD Off-Road cost $43,000 and included heated and cooled front seats as well as a heated steering wheel. However, for $43,000, you could acquire a well-equipped Toyota 4Runner, which, although older and more significant than the city-friendly RAV4, has considerably better off-road capabilities.
Safety Features:
Aside from the stiff suspension, RAV4 has some smooth drive as well. This entails a relatively coarse engine and slow gear shifts. Although we praise Toyota for introducing Toyota Safety Sense 2.0 as standard equipment on every RAV4, we believe that competing manufacturers' driver-assist suites (cough, Honda) offer better-calibrated and smoother help.
Despite this, the RAV4's front accident prevention system receives the highest rating from the IIHS. Large side mirrors helped with visibility.
Parking reminded me that the RAV4 has grown almost as large as the first Highlander from 2001. However, the Cherokee Trailhawk has a cargo capacity of 69.8 cubic feet, 15.1 cubic feet more than the Cherokee Trailhawk.
It also gets better gas mileage than the Jeep: the TRDs 27 mpg combined rating trumps the Cherokee Trailhawk 21 and 22 mpg combined (respectively); however, the competitor is worth noting Jeep comes standard with a natural four-wheel-drive system with low-range capabilities, something the RAV4 lacks.
Is It Worth It To Get A RAV for Off-Roading?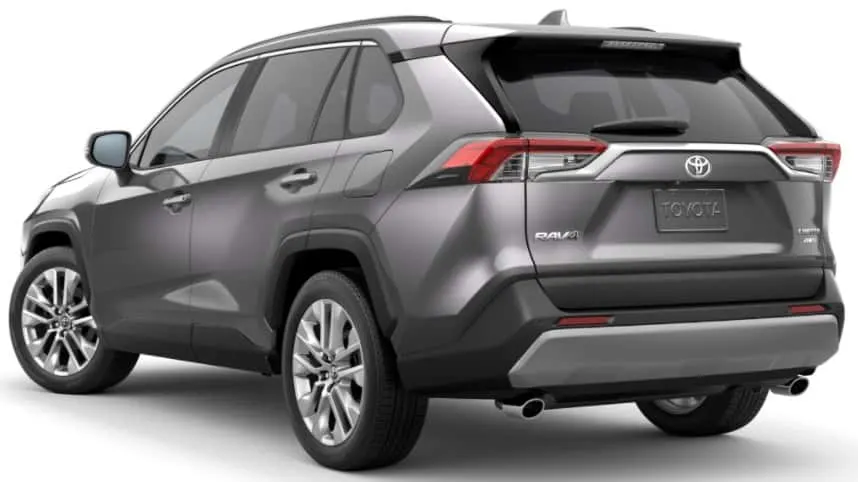 We need to conclude this based on tests and trials conducted on RAVs. We have attempted to study specific trials from the internet and present our conclusions regarding RAVs performance on off-roading.
The 2021 Toyota RAV4 TRD Off-Road finds a fantastic mix between grocery getter and two-track champion for the regular person. It's designed for the rigours of the paved world as a crossover, but its rough aesthetics hint at a car that could hold its mudding alongside a Wrangler Rubicon.
Americans have never been more interested in adventure, camping, and wilderness travel, yet we continue to rush in droves to SUVs and trucks, especially the huge and powerful ones. However, not everyone is searching for a Ford Bronco, a Ram TRX, or even a Toyota 4Runner that requires a dedication to the off-roading lifestyle. The popularity of cars like the Subaru Outback Wilderness, Jeep Cherokee Trailhawk, Ford Bronco Sport, and RAV4 TRD will undoubtedly expand as millennials appreciate the great outdoors.
At first sight, the RAV4 seems to be quite similar to other RAV4s. It sports the same black plastic fender flares as the Adventure trim, and the specific 18-inch wheels with Falken Wildpeak A/T Trail 01A tires are only visible with a keen eye.
Black badges and Toyota emblems, and black faux-leather seats with red logos on the headrests scream to the world that your RAV4 is hungry for adventure. Red accents surround the gauge cluster, cupholders, wireless phone charger, and all-weather rubber floor mats with TRD designs make cleaning up after a day of outdoor activity simple and easy.
Case Study: The Toyota RAV4 or the Mazda CX-5?
The RAV4 has red off-road coil springs with improved damper tuning and new bump stops that smooth the ride both on and off-road, especially on washboard-style rural back roads and the pothole-infested Michigan pavement we often see. However, the RAV4 after suspension setup causes it to wallow a little while driving on the road, and this sensation is most noticeable when taking any bend. It's an acceptable sacrifice, however, given the boost in ride quality.
Unfortunately, no enhancements were made to the RAV4's drivetrain. When pushed to its limits, Toyota's 2.5-litre inline-four, which here produces 203 horsepower, emits an unpleasant appliance-like whine. The eight-speed gearbox performs well in shifting chores and displays no unusual characteristics.
The new RAV4 is a little slower on the track than the last RAV4 we drove, reaching 60 mph in 8.4 seconds and the quarter-mile in 16.6 seconds at 87 mph. The new RAV came to a stop in 185 feet while braking from 70 to zero mph, which is more than 20 feet longer than we've observed for RAV4s with non-all-terrain tires. 
The trail-ready rubber also affected lateral grip on the skidpad, managing 0.76 g, significantly behind the 0.84 g we celebrated with the basic all-seasons seen on other trims. The RAV4 Off-Road also receives its own EPA fuel efficiency rating of 25 mpg city, 32 mpg highway, and 28 mpg combined, thanks mainly to the Falkens. It averaged 25 mpg and scored 30 mpg during its time with us in our 75-mph highway fuel efficiency test. For a vehicle with all-terrain tires, that's excellent highway fuel efficiency.
Compared with Mazda CX-5, The CX-50 will be available with both normally aspirated and turbocharged variants of the auto manufacturer Twin-turbo 2.5-liter four-cylinder engine, a six-speed automatic gearbox, and standard all-wheel-drive at launch. Following the launch, electric powertrain choices, including a classic hybrid model, will be added to the roster. However, information on the specifications and timing of that configuration has yet to be disclosed.
Mazda's approach to the performance of the CX-50 is, in an accurate Mazda way, a touch different from the rest. According to the carmaker, in its study on how drivers utilize off-road SUVs, they discovered that the bulk of driving still takes place on paved roads before reaching the dirt. So it set out to create a ride that combined the superb on-road driving qualities we've seen in the rest of its roadsters, hatchbacks, and SUVs – no, not you, MX-30 – with little additional capabilities for trail driving.
With an as-tested MSRP, the RAV4 came with all of the extras we'd want and then some. Nearly $5700 in options were provided, not all of which were required. The Off-Road Weather package, which includes heated and cooled seats, a heated steering wheel, and rain-sensing windshield wipers with a de-icer function, is something we'd retain.
The Premium Audio package with its 8.0-inch touchscreen with navigation and 11-speaker JBL audio system was also a hit with us. To keep the price under $40,000, the TRD Off-Road Technology package, which includes parking aid and cameras, as well as the running boards that aren't functional or required, might be removed. An engine with greater power is something we'd be willing to pay more for. The 302-hp RAV4 Prime, on the other hand, isn't available in TRD trim.
It was almost as if the cosmos knew we wanted to try out this new faux-off-roading concept when we drove the RAV4 on a spin one day. The clouds darkened as we went through the rural countryside of southeastern Michigan, and it started to pour furiously.
The RAV4 seemed entirely at home out on the pocket and washed-out dirt back roads, trudging through large puddles and furrowed muddy two-tracks with ease, thanks to its torque vectoring system, all-terrain tires, and 8.6-inch ground clearance. You'll never know what it's capable of until you take it on a path or try to drive across a tiny pond (like we did last year).
That's because the RAV4's most vital feature is its ability to drive like a regular crossover—that is, like a Camry—daily. The RAV4's off-road talents aren't extreme, but they're valuable, and its mud-loving side doesn't come with many concessions on the road.
| Toyota RAV4 | Mazda CX-5 |
| --- | --- |
| All-wheel drive type | All-wheel drive -type |
| Power 203 hp | Power 250 hp |
| Torque 184 @ 5000 rpm | Torque 320 @ 2500 pm |
| 8-speed automatic transmission | 6-speed automatic transmission |
| Suspension: Fruits/Multilink | Suspension: Fruits/Multilink |
Also Read:
Why Airbags Are Useful During Off-Roading?
Best Off-Roading Kit- Safety, Recovery Kit and More
Frequently Asked Questions (FAQs):
Is RAV4 good for off-roading?
Although RAV4 does not offer extreme off-roading capabilities, it has some exceptional features in terms of 250 hp, suspension, and all-wheel drive features. Other than that, the TRD version has an 8.6 inches ground clearance and Fruits/multi-link suspension that supports light and medium off-roading easily.
Is a RAV4 a real 4×4?
RAV4 is a multirole stock SUV that Toyota has launched to support light and medium intensity off-road activities.
Is Toyota RAV4 high clearance?
Yes, Toyota Rav has a ground clearance of 8.6 inches, which is suitable for low-intensity off-road terrains. However, you cannot go extreme with this ground clearance.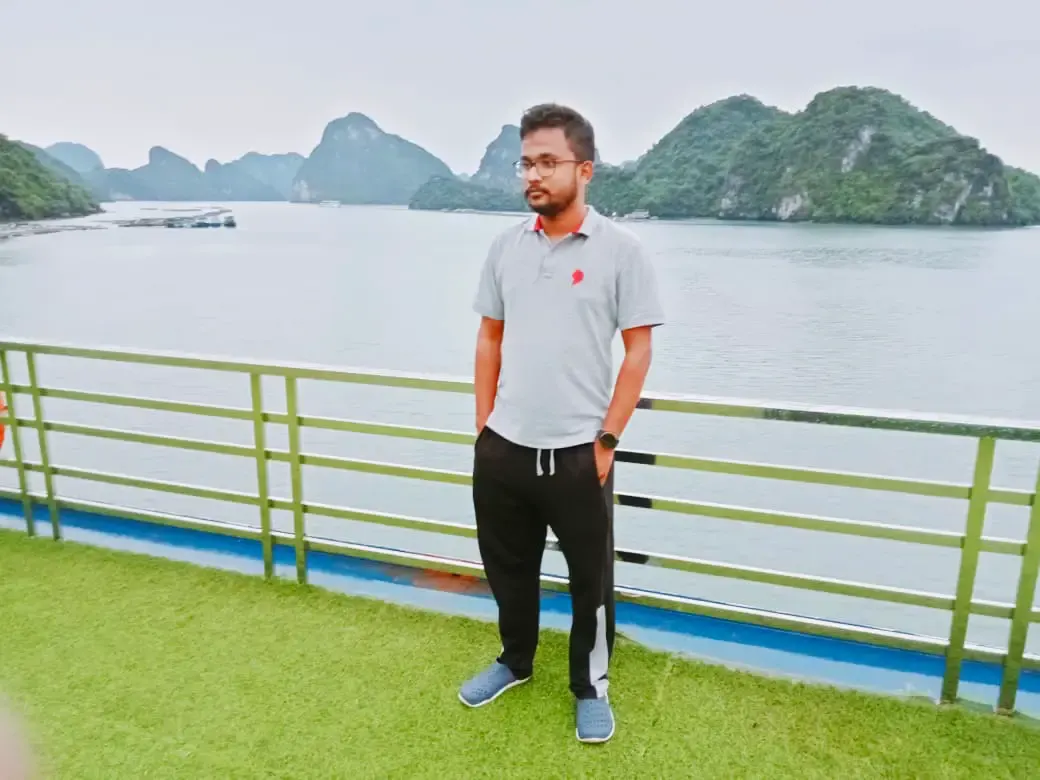 This is Surya. I am an experienced off-roader. I have been off-roading for many years across several terrains. I am passionate about 4×4 driving and want to share my knowledge and experience with others.
My goal is to provide you with the most comprehensive and unbiased information about off-roading.
I curated this article through my personal experience and expertise, and I hope it helps you with what you are looking for.