Ford is a household name in the automotive industry, and rightfully so. Ford has been around for over a century and has produced some of the best automobiles in history. The Ford F-150 is one of Ford's most known vehicles.
When it comes to the off-road package, only some trucks certainly are readily available with the off-road package. So, what is the Off-Road Package on an F-150?
The F-150 is available with an optional Off-Road Package that adds an Electronic Locking Rear Differential, skid plates, Hill Descent Control, an upgraded suspension with Fox Racing Shox, 18-inch off-road wheels with all-terrain tires, bumpers with integrated recovery points.
The off-road package also includes a rear-locking differential, a 360-degree camera for rear-view driving, Trail Turn Assist, Ford Trail Toolbox.
When you need the off-road "ability," you must get the package added to your car as a mod. We will discuss that in our article today, so stay tuned for all that's necessary to know about the off-road package on F150s. Stay along with the article to know in details.
What Off-Road Package Means:
If you're looking to take your truck off the beaten path, you might wonder what the Off-road Package is all about.
This package is designed to give your vehicle some extra capability when the going gets tough. Here's a closer look at what the F150 Off-road Package has to offer:
The Off-Road Package On An F-150:
The Off-road Package on an F-150 is a group of optional features that can be added to your vehicle to improve its off-road performance. First, there's an electronic locking rear differential.
Off-road packages are generally designed to help the F-150 tackle challenging off-road trails, and it's an excellent option for drivers who frequently venture off the beaten path.
Off-road Package helps to distribute power evenly to the wheels, so you can maintain traction even when the terrain is slippery. The package includes an upgraded suspension, skid plates, and off-road tires. It also adds some cosmetic upgrades, like unique wheels and exterior trim. The Off-road Package is a great way to make your F-150 more capable when the pavement ends.
The off-road package on an F-150 includes various features that make the truck more capable off-road. Below are the keynotes of the added F-150 Package to be noted:
The package includes a suspension system, tires, and axles specifically designed for off-road use.

The package includes several other features, such as a roll cage and heavy-duty brakes.

The package can make the F-150 a more capable off-road vehicle, but it is not a replacement for a full-size pickup truck.
The Features of the Off-Road Package on the F150: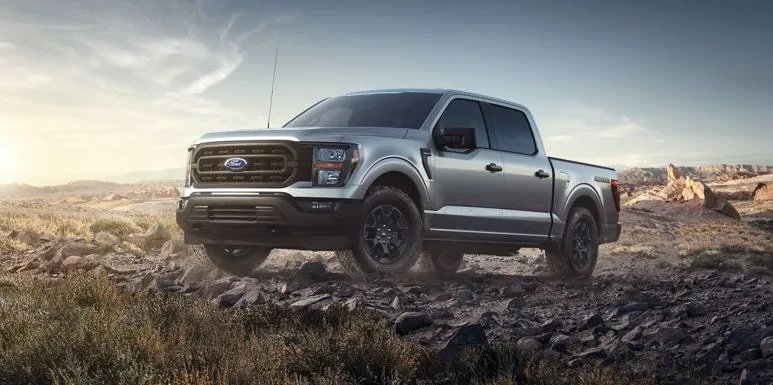 The F-150 Tremor was first introduced on super duty; they later released the midsize ranger.
The FX4 and Raptor can't be a part of the talk when we are addressing the F-150 Tremor's off-road prowess, as the two have always been the right truck to do your off-roading with whenever you think of it, and most especially when you've got the Off-Road mod on it.
But the fact remains that the Tremor is all you could ever wish for when it comes to using F-150s for off-roading, as it comes to be the most complete of them all, although the Raptor can't be said to be hands-down better than the Tremor, because the Tremor is an alternative to the Raptor.
Buyers who want to get their hands on the Tremor will only get it on the super crew configuration, with a 5.5 ft box and a 3.5L V6 EcoBoost engine, entangled with a 10-speed automatic transmission, with 4-wheel drive as the standard drive mode. This means this guy produces 400 horsepower and 500 pound-feet of torque.
The 3 available trims would always be different, as the standard and available features only tally all through. Fortunately, all 3 trims have the same upgraded off-road package.
The Off-Road Goodies on The F150 Tremor:
Springs:
The springs in the front and rear are re-tuned, and the front hub knuckles and upper control arms are revised.
This helps to fit the Tremor monotube shocks at the front, and twin tube shocks at the rear. A set of 33-inch general grabbers for all-terrain tires, wrapped around 18-inch wheels to provide improved traction and grip to give room for more dictative riding.
Skid Plates:
The skid plates used on the Raptor are borrowed for the Tremor too.
This allows the Tremor to have an approach angle of 27.6 degrees, a break-over angle of 21.2 degrees, and a departure angle of 24.3 degrees.
Ground Clearance and Suspension:
The ground clearance for this demon is approximately 9.4 inches.
Also, there is one-and-a-half inches more suspension travel in the rear and an additional inch of suspension travel in the front to help absorb the hard hits during off-roading.
Differentials:
With the differentials, the Tremor gets notable gear. This means you get a standard locker in the rear and light availability. You also get a Torsion Limited Slip in the front, just like the Raptor.
Finally, if you are going for the high-series Tremor, you will get a torque-on-demand transfer case similar to what's inside the Raptor.
Towing Capacity:
As for towing, the maximum towing capacity is 10,900 lbs, while the maximum payload rating is 1,885 lbs (although higher trim levels would have lower payload ratings).
The Tremor also offers 2KW of exportable power, from which you can source power for those things you plug into the bed. This power rating is always okay and enough to cater to your needs if you're camping out and stuff, as you can make your truck serve as a generator to power your electronics.
Exterior and Interior:
With the exteriors, the grille is a unique black type, lined with the active orange signature recovery hooks in its middle. The running board can be said to be Raptor-inspired (has little to no difference).
On the inside, a six-position auxiliary power switch is mounted in the overhead console, making it easy if you want to add a winch or an air compressor.
For the lighting options, you can get wide varieties from the Ford accessories catalog if you make mods about the off-road lighting before you leave the dealer's side.
At driving, too, the 2021 Tremor has a 360-degree camera which goes a long way in helping you while off-roading.
Trail Toolbox:
Another set of goodies available on the 2021 Tremor is the Ford Trail Toolbox. The Ford Trail Toolbox is an off-road assist feature available as an option.
In addition, you get the pedal drive feature, meaning you only have to step on the gas to accelerate and release it to brake as the brakes apply themselves.
This is one way that simulates two-foot driving for rock crawling, except that you only have to use a foot here.
Trail Turn Assist:
Another general niceness on the Tremor's off-road package is the Trail Turn Assist. This feature is to debut on the Bronco, but the full-size Bronco was delayed until next summer concerning its release (2021).
The Trail Turn Assist breaks the inside rear wheel and allows you to drag it to help you safely and efficiently cut through tight turns.
Driving Modes:
The available driving modes are Normal, Sport, Tow Haul, Eco Slippery, Deep Sand, Snow, Rut and Mud, and Rock Crawling.
Other drive modes are available to cater to your varying off-road needs. In addition, Hill Descent Control and Trail Control (essentially an off-road cruise control) are available on the 2021 Tremor.
The Features of the Off-Road Package on the F150 Raptor:
The F150 Raptor comes with an Off-road Package that includes the following:
Skid Plates: Protect the underbody of your truck from rocks and other debris while off-roading.

Off-Road Tuned Suspension: This suspension is designed for improved performance and handling while off-roading.

BFGoodrich All-Terrain T/A KO2 Tires: These tires are designed for improved traction and durability while off-roading.

17″ Forged Aluminum Wheels: These are lighter and stronger than the standard wheels and help improve the truck's off-roading performance.

Exhaust Tips: This gives your truck a unique look with these exhaust tips designed specifically for the Raptor.

Rearview Camera: This makes it easier to back up and navigate tight spaces.

Heavy-duty shocks: These shocks are designed to handle the rough terrain of off-roading. They offer a smooth ride, even on the most uneven terrain.

Hill Descent Control: This helps make downhilling or associated stuff easy when off-roading.
Perks of Having Off-Road Package on Your F-150:
There are many benefits to having an Off-road Package for your truck.
One of the benefits is that you will have increased ground clearance. This is important if you want to go off-roading or if you live in an area with a lot of snow or in an area with a lot of sand.

Another benefit is that you will have better traction. This is important for off-roading and general driving.

Finally, an Off-road Package will give you better fuel economy, and that is because the Off-road Package includes features such as a higher gearing ratio and low-range four-wheel drive.
2022 F-150 Raptor VS 2022 F-150 Tremor: Price and Engine Specs:
Possible Demeanors to Having Off-Road Package on Your F150:
If you're looking to add an off-road package to your vehicle, you should know a few things.
First, an off-road package can change how your car looks and drives.

Subsequently, another disadvantage of having an off-road package is the potential for decreased fuel economy. While the extra ground clearance and beefier suspension components can be a boon when driving in rough conditions, they also add weight and drag that can hurt your mileage.

Additionally, off-road packages often include chunky tires with aggressive tread patterns that can be noisy on the highway and wear down quickly on pavement.

Finally, if you never take your vehicle off-road, you're paying for a bunch of extra features you'll never use. Also, an off-road package can impact your car's resale value considerably.
How to Maintain the Off-Road Package on Your F150:
If you have an off-road truck, you know how important it is to keep it in top condition. (Yeah, you know the number of bucks it came around with). Here are some tips on how to maintain the off-road package on your truck:
Check the air filter regularly and replace it if necessary. A dirty air filter can hamper performance and cause your vehicle to use more fuel.

Keep an eye on the tire pressure and adjust it as needed. Properly inflated tires will help your vehicle perform better and last longer.

Regularly inspect your truck's suspension, shocks, and struts for leaks or wear. If they are worn, they will need to be replaced.

Check the brake pads for any wear or damage.
Final Thought:
The off-road package is an excellent addition to any truck if you plan to go off the beaten path. This package adds the necessary features, such as skid plates and a rear differential protector that will help keep your truck safe in the dirt.
Also Read:
Is F150 A Good Off-Road Vehicle? 8 Unbeatable Features
Can I Drive My F150 in 4A All the Time?
What Is the Difference Between FX4 and Lariat?
Ford Flex Off-Road Capability- What You Need to Know
Ford Focus Off-Road Capability- What You Need to Know
Frequently Asked Questions (FAQs):
What is an off-road package on a truck?
The off-road package is a pooled configuration consisting of complicated parts and other interior modifications, enabling your truck to drive more commandingly and efficiently off the pavement.
Is Fx4 better than 4×4?
The Fx4 can be said to be better than the 4×4, as it has improved features compared to the 4×4 drive-type vehicles.
Is AT4 the same as Z71?
The Z71 has taller tires, but the Duratracs on the AT4 are more aggressive prowess, as they offer more rigid sidewalls to prevent punctures.
Do off-road trucks have good fuel economy?
No, they don't. All the demonic features that the truck has been made of make the car go "zoom zoom zoom" on your fuel.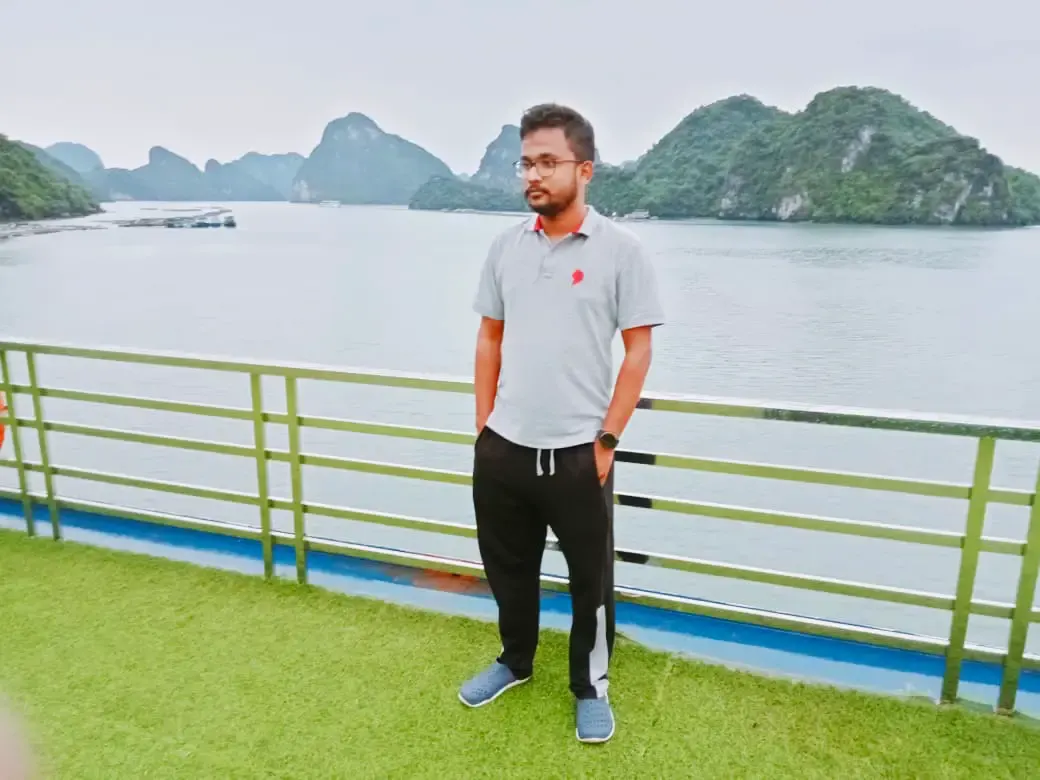 This is Surya. I am an experienced off-roader. I have been off-roading for many years across several terrains. I am passionate about 4×4 driving and want to share my knowledge and experience with others.
My goal is to provide you with the most comprehensive and unbiased information about off-roading.
I curated this article through my personal experience and expertise, and I hope it helps you with what you are looking for.