Off-roading is unique motorsport as it is not just about driving your vehicle with as much speed as possible rather a methodological and sophisticated journey that you take with your vehicle on off-road paths. In simple words, you are on a route to discover nature, discover its essence, and discover the opportunities available for thrill and adventure for you. So, the question that pops up is: What to carry during off-roading? What are the essential items not to forget during off-roading in 4×4?
In case you are going for an off-road journey, then you must carry these essential items with you:
A handy Tire Repairing Kit
A portable Air Compressor
Jump Starter
Hand Tools (Complete Box)
Navigation and GPS Set
Lift Jack
Traction Board
Spade
Food and Water Supplies
Documents and Driving License
Radio and SAT Phone
With all these essentials, your off-road journey will be a lot easier and safer. It is because all these items that are listed above are only those which are frequently advised by expert off-roaders. And you will encounter no situation in your journey which cannot be solved with these elements – except that your vehicle breaks into two parts.
Take a good look at all these essentials and their role as well. So that you better equip yourself with the knowledge that is required to use these items when needed.
Handy Tire Repairing and Recovery Kit: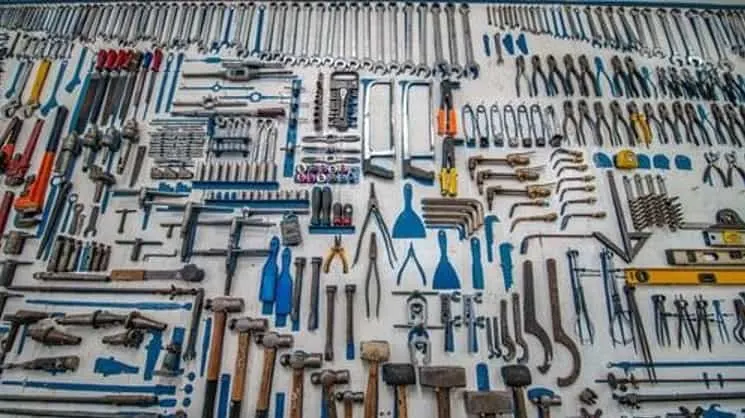 If you have been off-roading for quite some time, you have realized that if there is any other component that is as important as the vehicle's engine in off-roading, it is the tires of the vehicle. It is because tires are responsible for paving your way through mud or other obstacles lying in your way.
They help you navigate, and if you require overcoming a challenge in off-roading, a good set of tires will help you out. So establishing the argument that tires are as good as engines, we have brought a tire repair kit to the list of most essential items you should carry for off-roading.
The Kit consists of every solution for your tires. For instance, it has caps and valves that can be used if the tire valves need to be changed. Other than this, it has dust tapes and puncture tape that will help bring back the tire to functionality after getting punctured.
The tire repair kit comes with variations to aid the special tires you have placed in your vehicles.
Portable Air Compressor Unit:
Now that you have realized that tires are of primary importance in off-roading. You must also know that if they get punctured in the middle, and you need to inflate them again – of course, after making it puncture-free through a tire repair kit – you require an air compressor unit for them.
An air compressor unit is an artificial air generating instrument that intakes the air and then creates pressure, which is then exerted in the tire to inflate it. Otherwise, through no means can you inflate your tires again if they get punctured in the middle. So an air compressor unit is also a critical component to bring with you while off-roading.
Another way that the air compressor will prove a necessity while off-roading is when you need to lower the air pressure in tires. In off-roading, lowering the air pressure to about 20-25psi is a very regular task as it is used for getting traction in tires.
So once you have deflated the tires, you will need an air compressor to replenish them again. Otherwise, the tires will come out of the rim and harm the vehicle.
We have given a psi scale that they should follow while on their off-road journey to facilitate our readers.
| Psi Scale | Impact on Vehicle |
| --- | --- |
| 20-25 psi | Normal inflated tires and works best for routine conditions |
| 8-9 psi | This pressure is optimum for getting traction on loose surfaces |
| 25-30 psi | Dangerous inflation for tires |
So we have attached a link to an Amazon store where you can buy your own portable air compressor unit:
EPAuto 12V DC Portable Air Compressor

Convenience: Plug directly into Cigarette Lighter Socket of your Vehicle. 12VDC, 10 to 15 amps, 120 to 180W. Equipped with 12V-DC Cigarette Lighter Socket Plug, NOT 110V AC plug.


Multiple Uses: Inflate tires on cars, bikes, sedan and midsize SUV.

Portable Air Compressor Pump Tire Inflator for Car, Truck, Suv, Digital Gauge 12V

Iker Air compressor is Heavy Duty Double cylinder design that inflating faster than single cylinder.




The portable air pump match 4 different nozzles and With battery clamp.That allow you to inflate all tires of your car, bike, motor, ATV, compact or midsize Sedan SUV, etc.

ALL-TOP Heavy Duty Portable 12V Air Compressor Kit Inflate 180L (6.35Ft³)

Max Pressure 150 PSI, Air Flow 6.36ft³/min, with Weight of 16 LBS, Hollow Metal Shell and Aluminum Cylinder for Better Heat Dissipation.

Auto-thermal Cut-Off Switch and Safety Valve protect the motor from Damage.

Rest assured that the link we have attached will prove a product worth having for your off-road journey.
Jump Starter:
Once you have entered off-roading, be prepared that you will face several challenges in the form of terrain obstacles and in the form of your vehicle malfunctioning.
To mention one of these challenges is the loss of power in the vehicle battery. Your car will lose power in the middle – it may be due to water or humidity or some other reasons – and you need to have external support to lower it. Now the traditional off-roaders will bring their vehicle closer to the one that needs power and recharge the battery through other vehicles' batteries.
This is the standard method of powering up your battery. But, the traditional methods have been replaced by several new and easier substitutes, which are handy and hassle-free. Instant Jumpstarter is one of them.
Instant Jumpstarter is a power bank that can recharge the battery of the vehicle with utmost efficiency. It can be attached through wires with the battery, and then it will deliver enough volts to recharge the battery at any time.
Also, it is handy and can be put with other spare parts and gears. So if you are off-roading alone or even with a group, the hassle-free way to boost up your battery you will use this.
To buy a premium jump starter whose battery will last longer follow the link:
DBPOWER 800A 18000mAh Portable Car Jump Starter (up to 7.2L Gas, 5.5L Diesel Engine)

Jump start your vehicle (up to 7.2L gas or 5.5L diesel engine) up to 20 times with 800 amps of peak current and heavy-duty clamps and cables.

The high quality and spray gold intelligent jumper clamps have over current protection, short circuit protection, overload protection, over-voltage protection, over-charge protection.


FCONEGY Car Jump Starter, 800A Peak Current Waterproof Battery Jump Starter Power Pack with Jumper Clamps Kit for Car

Having a reliable portable car battery charger is important for bad weather, vehicles with older batteries and unforeseen circumstances that might require a jump starter.

Not only as a car booster but also as an emergency flashlight when you are in an emergency situation. It has 3 modes:normal light,strobe light and SOS light.

Hand Tools(Complete Box):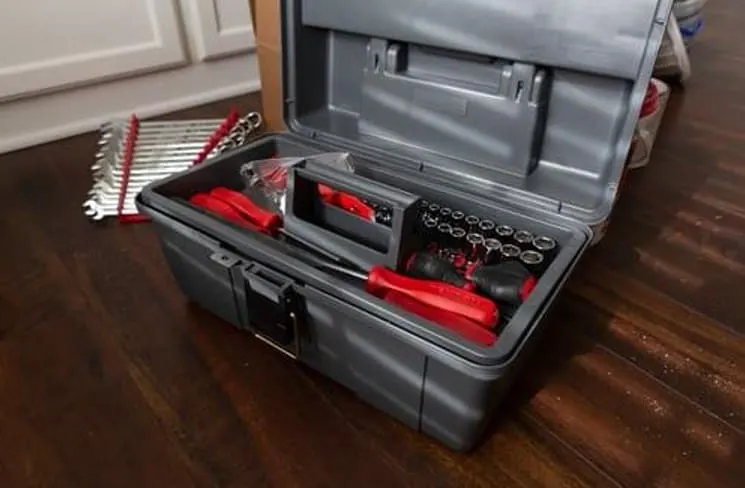 It is said that the tools available in-home show the mental aptitude of its members – more tools mean more mental sophistication. Fortunately, or unfortunately, the same saying goes for off-roading as well. Off-roading requires a hell of a lot of tools for vehicle maintenance.

It is due to the reason that at any moment, your vehicle gets malfunctioned, or any part of it requires repairing. Now how are you going to do that if you don't have the tools for it?

So, to solve this, you must bring a hand toolbox with you.
Check Out: What to Know Before Going Off-Roading? Tips from the Expert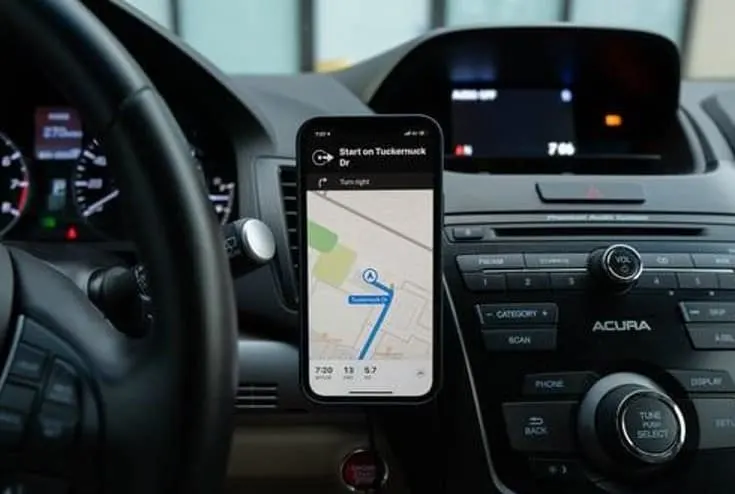 Off-roading is done in remote areas, and these areas are not paved with good roads and directions – that is why they are remote. Now the chances are quite high that if you have not trekked a trail before and it is your first time on it, you will get lost in it.
This has happened to almost all the off-road drivers who are new to trails. So to prevent this, you need to bring a navigation unit with you in the form of a GPS or offline map guide of the trail you have set forth for trekking. Otherwise, be prepared to be lost in the middle.
To mention one more point, bringing a navigation unit is also helpful because it indicates the challenges waiting for you, especially the unwanted ones like weather conditions and the impact they are having on the trail. This is helpful as you will be cautious and will opt for a safer path than the previous.
Lift Jack:
As said earlier, off-roading is not regular motorsport, and it has challenges that are not found in other motorsports. For instance, your vehicle broke in the middle of your journey, and it renders you in a position of no movement.
The problem for you will not be that your vehicle is not moving; no mechanic or pitstop is there to help you.
All you have is many buddies who are with you, and you will be lucky if any of those buddies are vehicle experts. So keep in mind that you have to have every sort of equipment that proves to be sufficient or as good as a pitstop.
So taking this argument further, we brought you another critical instrument that you have to bring with you at all costs if you are going off-road. And this component is a lift jack. There happens to be time off-roading when getting under your vehicle becomes difficult.
This may be due to the surface your vehicle is standing on and maybe because you are not able to get beneath it. So here, a powerful lift jack comes to use. It will elevate your vehicle to a considerable height. After that, you can enter under your vehicle and inspect to make your vehicle move.
Moreover, the custom lift jacks – made for off-roaders- are different in that their bottom has more surface area, which helps them grip over the ground and even prevents them from getting sunk in the mud.
Also, the off-roading jacks tend to be higher than the normal ones, and they should be.
It is because, at times, you are in a position that the below surface is lesser than required for you to get in. So if this has the case, then a high lift off-roading jack can do the job.

We have attached below our recommendation and Amazon link, where you can buy your own.

Traction Boards or Pads:
Getting your vehicle tires stuck in the mud is probably the worst situation that you will face off-roading – rollover and engine malfunction are exceptions. Now to solve this, there are usually two conventional methods that off-roaders use. One is the use of a winch in which the vehicle comes out with the help of a rolling motor attached to its front or back bumper.
The second method is to use traction straps attached to the wheels of a vehicle and are pulled with the help of another vehicle. The problem with both methods is that they require huge exertion that may get dangerous for newbies and inexperienced off-roaders.
Other than that, it is also a hectic process and requires several steps to be carefully taken. So, in short, you will avoid it if you have a substitute, and here we bring one for you.
Traction boards or pads have come up as a third solution to this problem – in fact, an easy one. The only effort you have to put in this case is the good positioning of the traction board with the wheel. As the wheel gets power, the board's surface will enable the wheel to find traction, and the vehicle will come out on its own.
In this way, no external force is required, and you can come out without having the aid of your buddy.
So you must have these traction boards in place in your vehicle. For this reason, you can take out your vehicle pretty easily and on your own. Also, these tracks are cheaper than their counterparts, i.e., winch and traction straps.
To buy a top-tier set of traction pads, we have attached a link to an Amazon.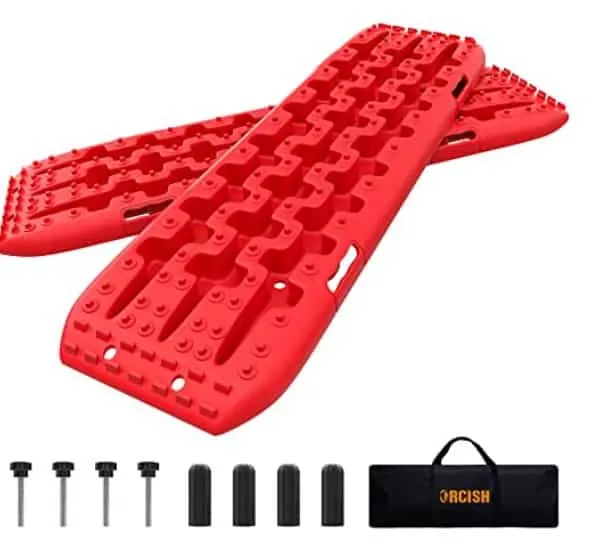 Spade:
So as we mentioned the role of traction pads and boards and their cruciality in off-roading, we need to address a similar issue related to these pads. For instance, in some cases, the wheels of the vehicles are well entrenched in the mud, and the drivers have not been able to get traction through the traction board.
It is advised to use a shovel to dig out the mud and then place these pads in such cases. This may take some energy from you, yet less than tying a winch with another vehicle.
So the next component that you must have in your vehicle is a spade. A spade will help you out whenever things get hard, and your tires are stuck in the mud.
Additionally, it will help you make your way when the trail you are following is uneven that the vehicle cannot move. So make sure that you have a spade available with you as you move in your vehicle.
Get Detailed information on Is Off-Roading Expensive? Reality and Recommendation for You
Food and Water Supplies: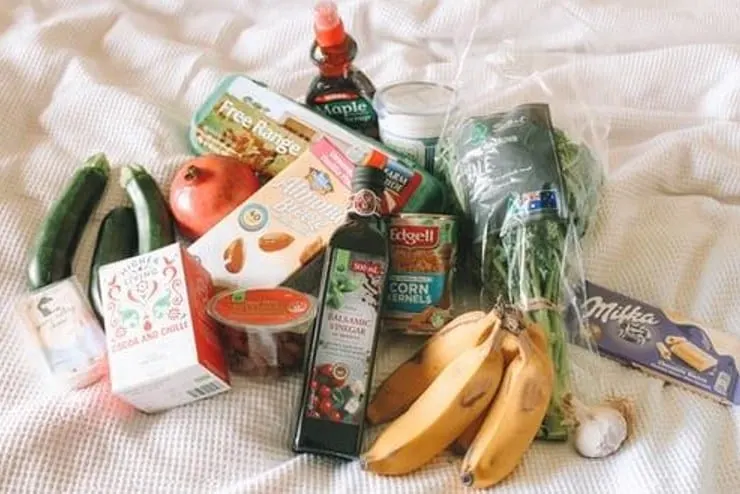 Off-roading is done in remote areas. Primarily those which are far away from cities and towns. The first and foremost thing you require in these lands is food and water supplies to keep you running – other than your vehicle. Make sure that you carry an abundant amount of food and water supplies with you.
However, it is preferred that you should take almost double the supplies that you need on your journey.
Other than water and food supplies, what you require is fuel. Now fuel does not necessarily mean that you need to have petrol or gas trunks. By fuel means, all the lubricants that your vehicle requires either mobile oil or any other lubricant that goes into the vehicle's functioning with you.
It is because many of these lubricants can be required during the journey, and there are supplies for them.
Also, a first aid kit must be included in these supplies. And that is to cope with any health emergency that can take place during the journey.
Documents and Licenses: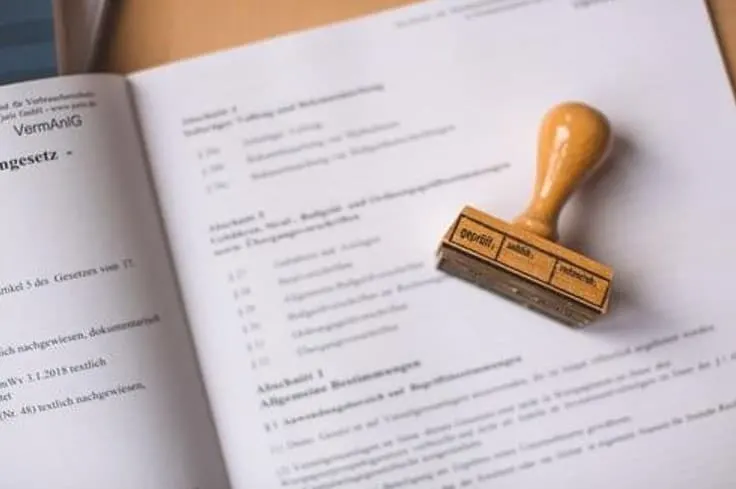 As you take your vehicle to the road, the first thing you have in your mind is the driving license, and the vehicle registration documents must be with you. It is because the authorities are everywhere to check whether you are capable of driving or not.
This is also true with the case of off-roading. You must fulfill all the legal requisites before you set your course. Like, it will help if you are having the driving license with you – a valid one, and with that, the permission of off-roading at the trail you have chosen.
It is because there have been several incidents when off-roaders were fined heavily as they were off-roading without having proper permission with them. So to avoid any of these, you must have the required documents with you every time you are on an off-road journey.
Radio and Sat Phone:
In off-roading, it is of critical importance that you are well connected with your fellows. The reason is off-roading is dangerous in the sense that you need guidance from others. Likewise, you have to trek the route and follow the path that other off-roader has marked safe.
Now, how are you going to do that if you are not connected with your buddies? So you must have an active connection with your buddies to call for the help you need.
In this case, we advised you to bring an active radio set with you. So That you will remain in touch with your fellows at all times. Normally, regular walkie-talkies do the job.
But, if the path is long and there is a possibility that you will lose connection with other off-roaders then, buy an SAT phone for yourself.
SAT phones are connected with satellites, and they have access to every area of this planet. So no matter where you are, you can communicate with your buddies at all times.
With this, you need to understand that you must have a backup facility for every type of emergency. And the primary component of a backup facility is "connectivity." Keep this in your mind.
Below, we have mentioned some of the best SAT phones that you can buy for yourself. All these phones are times tested, and you can buy them from the link attached.
Also Read:
What Size Dirt Bike Should I Get? Make Off-Road Amazing
Does Off-Roading Void Warranty? How to Check Your Vehicle
Frequently Asked Questions (FAQs):
What do you put in a recovery bag?
The main items in a recovery bag are traction straps, snatch straps, tow straps, rope and slings.
What gears should I use while off-roading?
Keep in mind, the slower you go, the better it is off-roading. And this is to keep you and your vehicle safe. So keep your gears low and move slower, especially while crossing obstacles.
How do you restore a 4×4?
To restore your vehicle, you need to use recovery gear which includes snatch and tow straps, shovel, traction pads etc. All this equipment will help make the wheels get traction so that you can bring your vehicle back.
How do you fix a bogged car?
The only way to fix a bogged car is to make its wheels get traction. For this, you can use a shovel to clear the dirt and make a linear path for tires to climb. Traction pads can also make this easier. Other than this, you can pull your bogged vehicle with the help of another vehicle through a winch mechanism.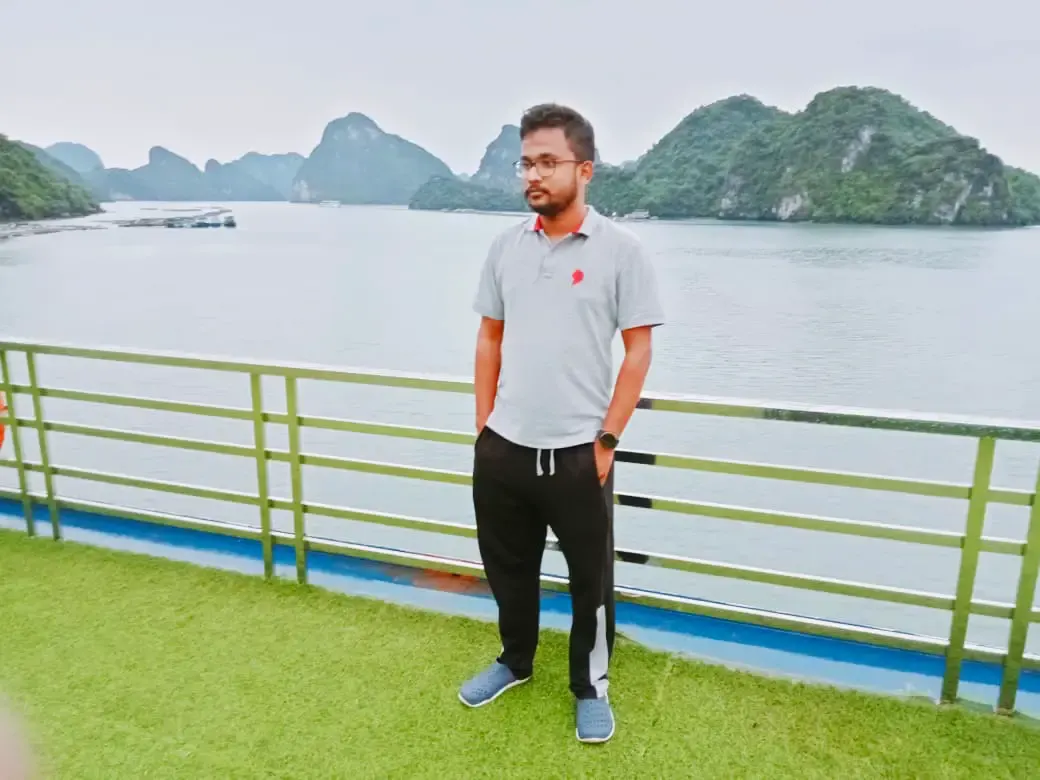 This is Surya. I am an experienced off-roader. I have been off-roading for many years across several terrains. I am passionate about 4×4 driving and want to share my knowledge and experience with others.
My goal is to provide you with the most comprehensive and unbiased information about off-roading.
I curated this article through my personal experience and expertise, and I hope it helps you with what you are looking for.