Many Wranglers have been around for a long time. This car has been proven to be durable over the years by numerous owners, and it is also well supported with parts. Wrangler is always known to hold its value even after a few years. In this article, I'll discuss: Why does Jeep Wrangler hold value?
Jeep Wrangler holds more significant value than other models due to its performance and durable nature on almost all sorts of terrains during off-roading. It sells for nearly 80% of its new price even after 3 years of working. The Wrangler gets depreciated only 27.3% even after 5 years of use.
If you plan to select Jeep Wrangler for off-roading, it is one of the best options as Jeep Wrangler is a great SUV. It has one of the highest resale values in the market and is a fantastic choice among other competitors in the market. Jeep Wrangler always suits the needs of the off-roader perfectly and has the unshakable resale value, among other models.
How Much Does Jeep Wrangler Hold Its Value?
Depreciation of Jeep Wrangler Over 5-Year Period Compared to Other Vehicles:
| | |
| --- | --- |
| | Depreciation Percentage (5-year) |
| | |
| Jeep Wrangler (Unlimited) | |
| | |
| | |
| | |
| | |
Jeeps were known as Willys until the 1940s and held their best value compared to their other competitors in the market for a more extended period.
Jeeps have a durable nature and can tackle all kinds of terrains. Wrangler is the most iconic model among the entire jeeps in the previous years and is the best one to lose its value most slowly.
It holds the best resale value among entire brands of off-roading in the market and holds great value. This Jeep came out as a victory vehicle and was used in World War-2 for loading purposes.
This vehicle turned out to be a robust and durable 4-wheel drive. It possesses an advanced system of 4-wheel drive that helps a driver enjoy off-roading in normal and off-the-track conditions.
Reasons Behind the Best Resale Value of Jeep Wrangler:
There are various reasons behind the unshakable and best resale value of the Jeep Wrangler. Some of them are:
Timeless nature

Reliability on the off and on-road pathways

Refinement and rugged nature

Affordability
1. Timeless Nature:
Jeep Wrangler possesses an iconic and stylish look not seen in any other SUV. It has a style that is the weakness of every off-roader who is a fan of stylish and unique off-roading vehicles. They can create a charm and adventurous look for your off-roading and on-road trips.
It is said that Wrangler does not possess a luxurious interior and holds no fuel mileage. But these features cannot decrease its timeless nature and fan base.
Wrangler is still an outlasted vehicle and has a boxy design that holds no existence in the late 1980s. The classic design of Wrangler is the same because fans demand it, so and is a perfect one!
2. Reliability on the Off and On-Road Pathways:
Jeep Wrangler is the best one if you are looking for an off-roading vehicle that can provide the best performance on different terrains like snow, mud, and rocks. It is a reliable option for both summers and winters and holds a robust design that can provide you with a better off-roading experience.
Jeep Wranglers have a 4WD design with an impressive height to help you stand out in any terrain, including the deepwater or in-depth snow level. Jeep Wranglers possess a stiff and versatile interior and suspension, making them a reliable option.
Its MSRP value falls to just 60% even after five-year usage. Jeep Wrangler is a versatile vehicle with fun and off-roading features that makes it a perfect American SUV.
The resale value of this jeep makes it more perfect; while some families don't prefer it due to the small space, due to its best off-roading performance, it holds resale value.
3. Refinement and Rugged Nature:
The only capabilities of a Wrangler should not be confined to on-road and off-roading. It has the highest resale values among vehicles, but still, refinement is the best quality.
Wrangler has an updated version in its interior vehicle that helps to achieve the state of a comfortable ride on the off-beaten pathway. Wrangler possesses a rugged exterior that can help a driver remove the doors of the vehicle to enjoy summer and their off-roading capabilities in any weather.
The rugged and harsh exterior also helps protect an off-roader from challenging snow situations and rough weather during the winter season. Wranglers possess incredible horsepower and are an excellent choice for drivetrains. These are all some features that off-roaders love and demand in an SUV.
The Wranglers have leather seating with excellent spacing to load cargo. It has updated technological features for security and functional controls, and all these features make it the best one to hold the value.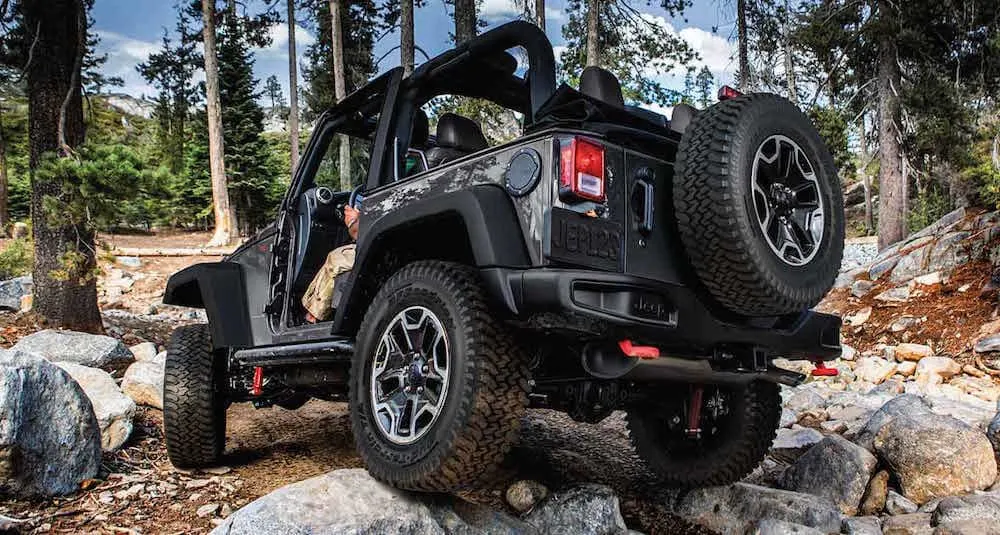 4. Affordability:
Jeep Wrangler is a perfect model among the entire vehicle range for off-roading that is affordable by a majority of people. These jeeps have an unmatched value for resale and are afforded by many people that are off-road enthusiasts.
All off-roaders demand a vehicle that is affordable and holds some best resale value to enjoy their SUV ride. Wrangler provides a promising resale factor and is friendly on the pocket of their off-roader.
Wrangler possesses a killer resale value, and even after its three to five years of usage, these jeeps retain almost 70% of their MSRP. Wrangler is an off-roading vehicle that provides an unmatched and unparalleled off-roading experience by holding a robust exterior and the highest resale value among entire SUVs.
Among the entire competitors in the market, no vehicle holds such resale value as the Wrangler. It has an unmatched level of competitors as jeeps have many models in their off-roading range.
You can select Wrangler among the entire range as no other brand will offer you the specs, and features like the Wrangler does.
Wrangler holding the best resale value, also offers you a versatile and classic sort of interior and exterior that is in demand by most off-roaders. The classic and robust exterior and interior features help an off-roader possess the best technology for their ride and safety matters.
The vast cargo space and resale value are all that an off-roader can demand in any SUV. So if there is an off-roading vehicle that will provide you more than 60% of resale value even after five years, then what do you want else in any vehicle?
Why is Wrangler Loved So Much?
Wrangler holds excellent value and is loved so much because of its style and durability. It is an off-roading vehicle that any student or an off-road enthusiast can drive and enjoy off-roading on different terrains.
Many competitors in the market can offer 4-wheel drive, but Wrangler can be ridden on many rugged terrains and is an appealing option for off-road enthusiasts.
They can retain their value in excellent features and best quality among the entire range in the market. This model is made especially for off-roading. And this is the reason it is loved so much by people.
The Manoeuvring Capability of Wrangler:
How Jeep Wrangler maintains and holds such value in the vehicles category is still asked. This is because it can handle maneuvering in outdoor trails and terrains, which others are not capable of.
This option is the best one if you want to conquer the rough terrains and trails. Jeep Wrangler is the best option to consider if you are looking for an off-roading SUV with excellent features and maneuvering capability.
This vehicle is equipped with so many features that one becomes stunned after getting this vehicle and has AWD, 2WD, FWD, and 4WD options available.
Also Read:
Are Jeep Wranglers Cheap to Maintain? All You Need to Know
What Makes a Jeep Wrangler So Good Off-Road?
Why Does My Jeep Wrangler Smell Like Antifreeze?
How Long Do Jeep Wranglers Last? All You Need to Know
Frequently Asked Questions (FAQs):
Do the Jeep Wranglers hold their value?
The Jeep Wrangler is not only equipped with the best features, but it also holds the best resale value. The Wrangler can retain up to 70% of its MSRP value even after three years of usage. After five years, the number drops to below 60%.
Does the value of Jeep Wranglers go up?
All the vehicles do not hold the same depreciating value and rate as it depends on the vehicle's ability. Jeep Wrangler has the best value among other brands in all vehicles.
Why do the Jeeps not lose their values?
The Jeep Wranglers retain their value as the best jeeps due to their durability and performance as off-roading vehicles. They hold an enthusiastic fan base and have maintained their iconic design not seen in the older models.
Why is the resale of Jeep so high?
The Jeep has a high resale value and is known as a dependable vehicle among others in the market. This vehicle has the longest-running options, and it is built tough.
Do the jeep Wranglers lose their value?
The Jeep Wranglers do not lose their value much compared to other vehicles. They are sold for 80% of their new price even after three years of working. The other models depreciate faster and lose about 45% of their value just after three years.
Do the Jeep Wranglers depreciate after some years?
The Jeep Wranglers also depreciate but to a lesser extent. They are known to show a depreciating value of 35% after five years, and their resale value is not less. This Jeep is known to have an outstanding resale value even after 5-7 years of the mark.
Do Jeep Wranglers show a lot of problems?
The Jeep Wranglers have shown complaints about many reliability issues. They have shown issues with the real electrical and suspension problems.
Do the Jeep Wranglers last longer than usual?
The Jeep Wranglers can boost extreme longevity and cover up to 280,000 miles before showing any severe problems with the vehicle. This model is built for the best outdoor purpose and holds the design tackling rough terrains.
Which model of the Jeep is known to hold the best value?
The Jeep model Cherokee holds the best value and is the first compact SUV. It has retained its value among other vehicles and is one of the top-selling compact SUVs.
Why have Jeeps considered an overpriced vehicle?
Jeeps are known as overpriced vehicles because of their lower production, although their demand is higher. It keeps their price high in the market.
Is it expensive to maintain the jeeps?
The jeeps are not so expensive to maintain as their repairing cost revolves around 634$ annually. It is above the average ownership cost of jeeps.
Do the Jeeps last longer than usual?
The jeeps can last longer and cover about 100000-150000 miles of mileage. With routine maintenance and care, these jeeps can last up to 300000.
Is the jeep Wrangler considered a luxury vehicle?
Jeep Wrangler is a luxury SUV vehicle and is one of the most famous off-roading vehicles of 2021.
Why are Jeeps considered popular vehicles?
Jeeps are considered popular vehicles due to their quality and value for money and robust structure. The models of the jeeps like Wrangler and Cherokee are popular vehicles in the United States.
What are some of the common issues faced by Jeep Wranglers?
Some of the common problems faced by Jeep Wrangler are:
Failure of TPS and TIPM
Issue of death wobble
Leaking doors and seals
The popping of the engine and oil leaking
Draining of battery and problems associated with seat belts
After how much mileage do jeeps start to show problems?
Jeeps usually show problems after covering 100,000 miles. The problems are linked to differentials, transmission, bearings, and engines.
Is Jeep Wrangler considered a bumpy ride for riders?
Jeep Wrangler is a bumpy ride because of their current tires present in a standard form. These jeeps have tires with short tread life. A driver can change their riding experience due by replacing these tires.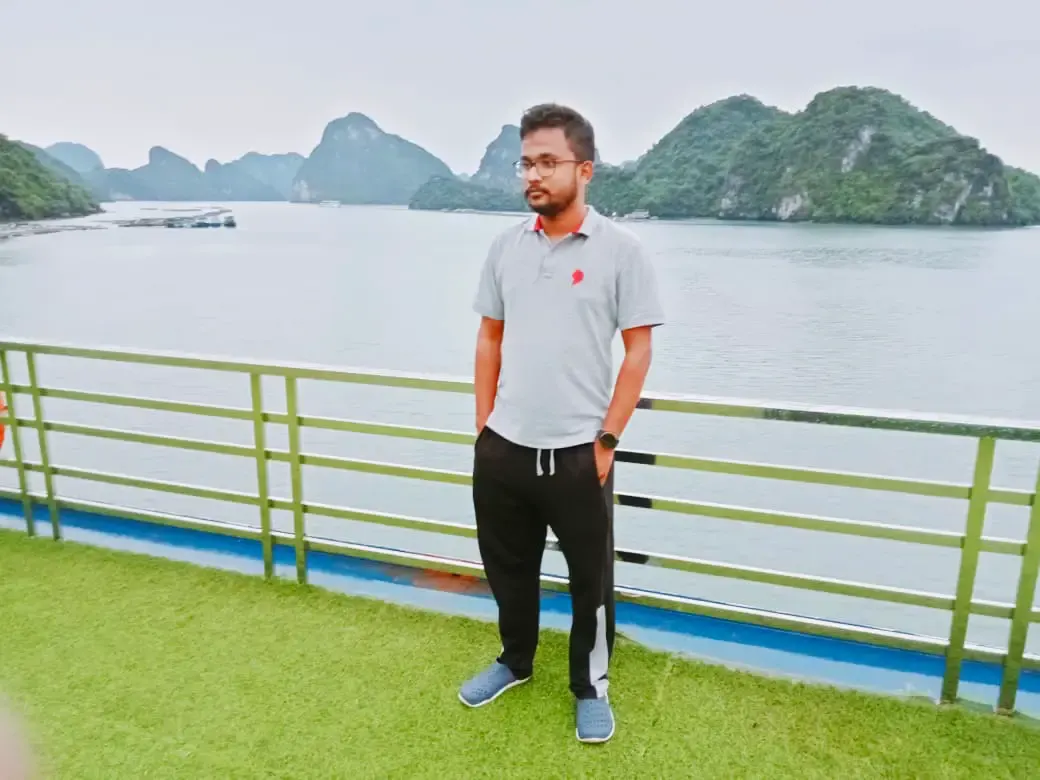 This is Surya. I am an experienced off-roader. I have been off-roading for many years across several terrains. I am passionate about 4×4 driving and want to share my knowledge and experience with others.
My goal is to provide you with the most comprehensive and unbiased information about off-roading.
I curated this article through my personal experience and expertise, and I hope it helps you with what you are looking for.