Off-roading is an extreme activity, and it requires proper equipment and planning. If you went without preparation, then chances are you will get stuck somewhere and may find no help. There was a moment when we thought that all you needed to go off-roading was a vehicle capable of doing so.
However, as time has passed (and many mistakes and blunders have been made), we've learned that a good off-roading trip needs a few extra items to get you and your car to the other side.
You must have proper training and an off-roading kit in your truck to avoid any mishap during the journey. This article will focus more on the off-roading kit- what goes into a proper off-roading kit – and neglect the training part. Let's see what are the must-have accessories for the trucks for off-roading?
Accessories required for off-roading trucks include:
Gloves
Tire Repair Kit
Pressure Measurement Gauge
Traction Pads and Boards
Safety and Storage kit
Front and Back Bumpers
Communication Phone set
Backpack Compressor
Fuel Tank
Repair Kit
Essential Off-Road Accessories for Trucks:
Gloves:
While we would still not technically call them necessities, patching up the trucks or SUV while out on the trails may be difficult labor and can be quite hard on your hands. This is especially true if you need to dig some mud, clean gravel, and sand, or do any undercarriage repair.
Wear a pair of gloves to keep your digits safe. They're tough as hell, water-resistant, and machine-washable — because, trust us, they'll get dirty.
Tire Repair Kit: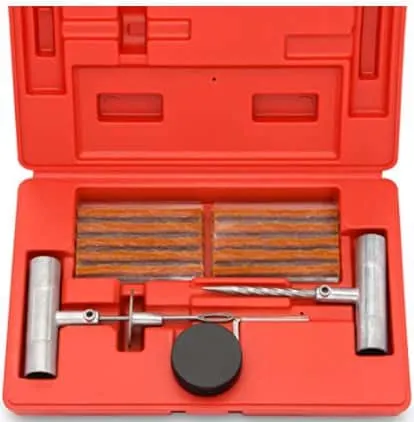 When it comes to outdoor activities, especially those involving a car, it's best to hope for the best while bracing for the worst. A flat tire isn't the worst thing that could happen on the trails, but it's certainly on the list. Take the Boulder Tools Heavy Duty Tire Repair Kit to reduce your risk.
It is not a substitute for a spare, but it will get you back on the road and to a location where you can receive a comprehensive repair and replacement for your deflated all-terrain tire.
So the recovery kit is of primary importance if you are heading for off-roading. It usually contains all the bare essentials that are helpful to keep the car running. For instance, the recovery kit has a tire repair kit, a jump starter, a toolbox, and a lift jack. Other than this, some custom recovery kits also have traction pads and straps to keep the car out of some major trouble.
Pressure Measurement Gauge: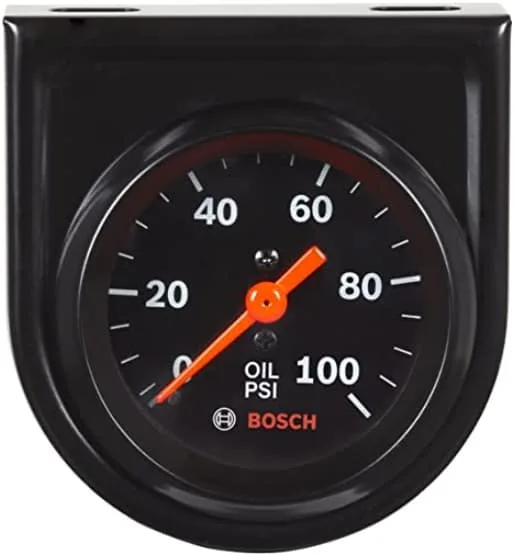 Any seasoned off-roader will tell you that the tire pressure required for on-road driving is substantially higher than that required for off-roading.
However, many people utilize their off-roader to escape away from society and onto the trails. In such a situation, you'll have to adjust your tire pressure while driving. It is possible to do it manually, but it will take a very long time.
This simple gadget will not only expedite the process. Still, it will also provide you with the most precise pressure measurement on the spot, assuring that everything is in order and ready for adventure.
The gauges and fittings are also corrosion-resistant bronze, which is a welcome inclusion given how dirty things can become.
The Pressure gauge meter is an amazing and convenient small instrument to have with you when you're off-roading.
Not only does it act as a quick and easy way to deflate your tires, but it also includes a built-in bottle opener (for when you need to take a well-deserved break), a nail remover, and a simple PSI chart. Even if you're a road warrior who never ventures into the woods, this is a wonderful everyday carry item to have on hand.
Lift Jack:

It can be not easy to get beneath even automobiles with exceptionally high ground clearance for field maintenance. On the trails, you can also forget to change a tire.
Unless, of course, you have a good jack with a long-lasting finish that can act as a simple one-position framework for winching, clamping, and spreading. This is the tool you'd take off-roading if you had to pick just one from this list.
Traction Boards or Pads: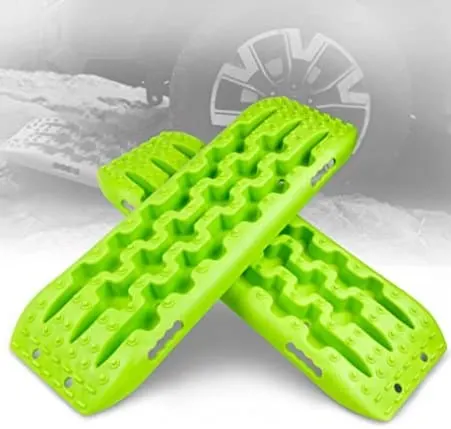 Traction pads are a plank or a block having treads on its surface. These treads help bring traction to the wheels if they get stuck.
Like, as the wheel gets power, the board's surface will enable the wheel to find traction, and the vehicle will come out on its own. In this way, no external force is required, and you can come out without having the aid of your buddy.
So you must have these traction boards in place in your vehicle. For this reason, you can take out your vehicle pretty easily and on your own. Also, these tracks are cheaper than their counterparts, i.e., winch and traction straps.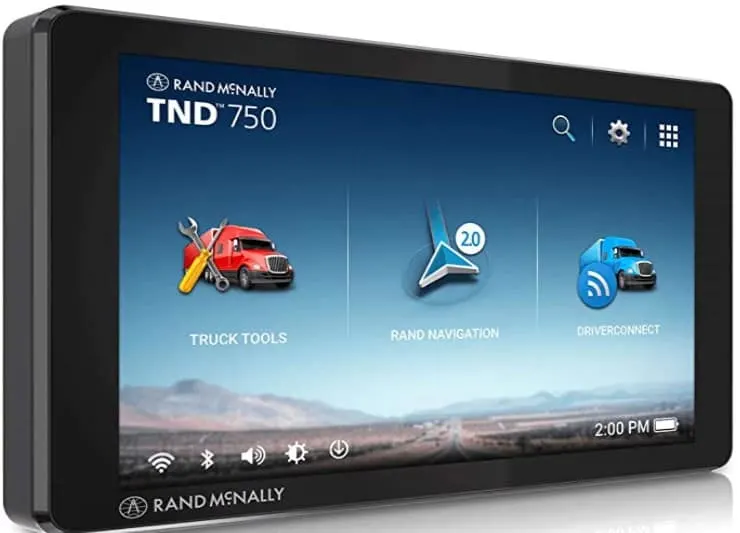 Off-roaders are frequently seen getting stranded amid trials because they don't know how to get out. To avoid this, pack a navigation unit in the form of a GPS or an offline map guide of the track you have chosen for hiking. Otherwise, be prepared to become disoriented in the midst.
To add another point, taking a navigation device is beneficial since it displays the difficulties that await you, particularly the unwelcome ones such as weather conditions and their influence on the path. This is advantageous since you will be more careful and will choose a safer path than previously. We've included a link where you may check for optimal navigation.
Safety and Storage Kit: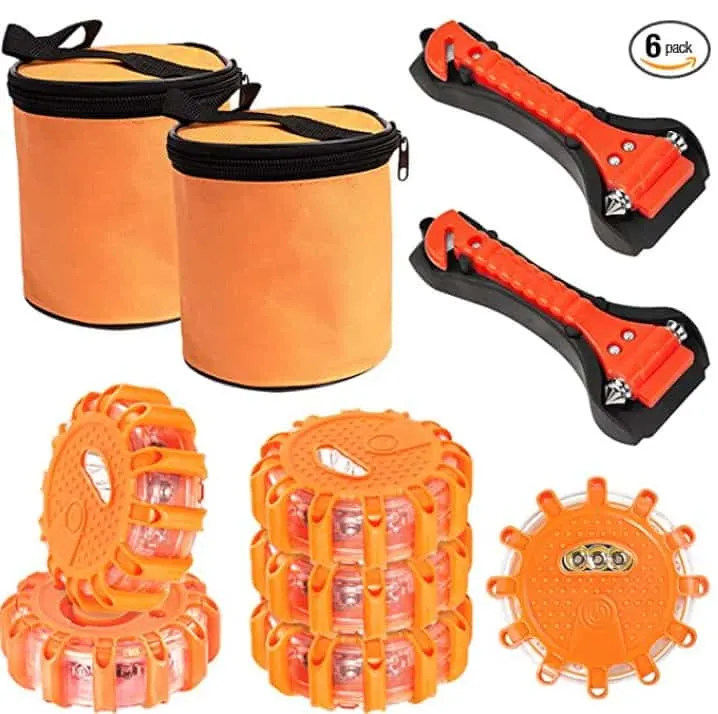 In the safety and storage section, we will list those items that are essentials for your safety and your vehicle safety.
I have also included some additional storage equipment in this section because the vehicle and your survivability depend on how many supplies you are carrying with you.
So please take a good look at the items listed below to check out which of them you have added and which are left.
Front and Back Bumpers: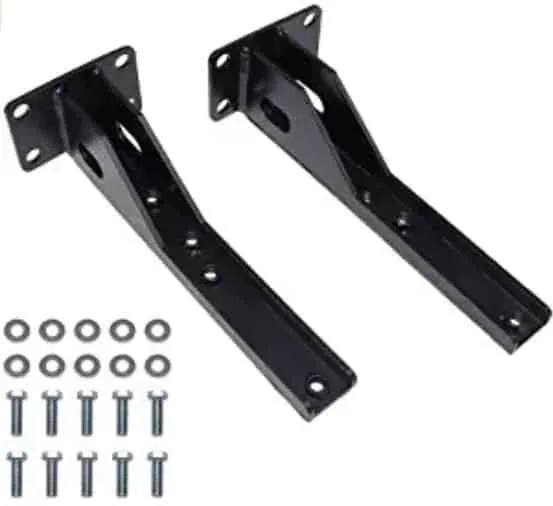 The first piece of equipment that you must install in your vehicle is the protective front and back bumpers. The purpose of these bumpers is to provide your vehicle extra protection in terms of front, back, and ground collision. Moreover, these bumpers are sturdy and hard compared to the normal ones, giving the driver a sense of relief. And they can move freely.
With front and back bumpers, we also intend you to have side rails installed in your vehicle. The purpose of side rails is primarily to prevent collision of your vehicle sidewalls with any obstacles.
Other than that, these side rails are also helpful in preventing your vehicle from bush scratches and other debris that can cause damage to the paint job of the vehicle.
So you have to add these bumpers in your vehicle to add more safety to your vehicle.
Portable Storage Box: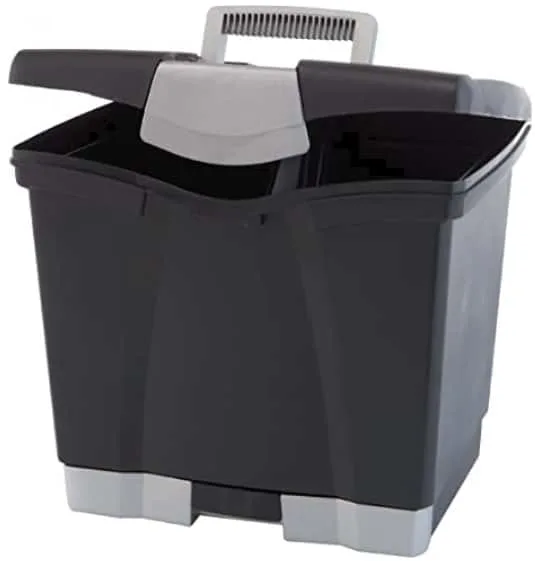 After the front and back bumpers, the portable storage box is the next essential component of this section. Now, portable storage boxes do not fit into the vehicle but accompany you to store other items you bring.
Now, the goal of this portable storage box is twofold: first, it will assist you in storing all of the clutter that you are carrying with you, and second, it will assist you in keeping additional items in a controlled manner. 
It's because off-roading necessitates bringing virtually an entire pitstop with you. As a result, these will assist you along the route.
The portable storage boxes usually are of three kinds: a space case to store your tools and other essentials, a recovery bag to store traction straps and rope, and a traction bag to put all the recycled and dirty equipment that you have to carry with you till the end of your journey.
Communication Phone Set: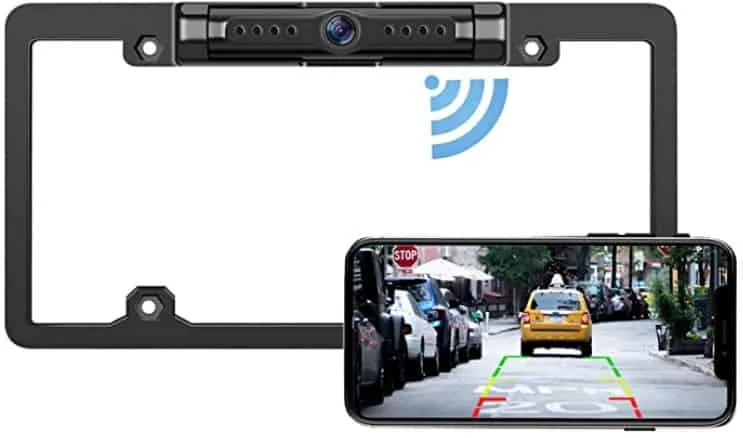 In off-roading, it is of critical importance that you are well connected with your fellows. The reason is off-roading is dangerous in the sense that you need guidance from others. Likewise, you have to trek the route and follow the path that other off-roaders have marked safe.
Now how are you going to do that if you are not connected with your buddies? So you must have an active connection with your buddies to call for the help you need.
In this case, we advised you to bring an active radio set with you. So That you will remain in touch with your fellows at all times. Normally, regular walkie-talkies do the job. But, if the path is long and there is a possibility that you will lose connection with other off-roaders then, buy an SAT phone for yourself. 
SAT phones are connected with satellites, and they have access to every area of this planet. So no matter where you are, you can communicate with your buddies at all times.
Portable Air Compressor: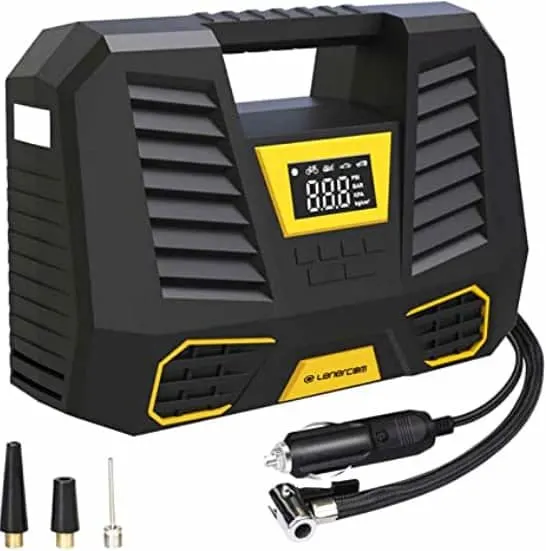 The next element in this section is a portable air compressor. An air compressor unit is an artificial air generating instrument that intakes the air and then creates a pressure of it which is then to be exerted in the tire to inflate it.
Otherwise, through no means can you inflate your tires again if they get punctured in the middle. So an air compressor unit is also a critical component to bring with you while off-roading.
Another way that the air compressor will prove a necessity while off-roading is when you need to lower the air pressure in tires.
In off-roading, lowering the air pressure to about 20-25psi is a very regular task as it is used for getting traction in tires. So once you have deflated the tires, you will need an air compressor to replenish them again. Otherwise, the tires will come out of the rim and harm the vehicle.
We have given a psi scale that they should follow while on their off-road journey to facilitate our readers.
To look at some of the key values of an air pressure which every off-road driver should remember are:
| Psi Scale | Impact on Vehicle |
| --- | --- |
| 20-25 psi | normal inflated tires and works best for routine conditions |
| 8-9 psi | this pressure is optimum for getting traction on loose surfaces |
Check Out: Best Off-Road Fog Lights for Cars and Bikes- Complete Guide
Fuel Tank: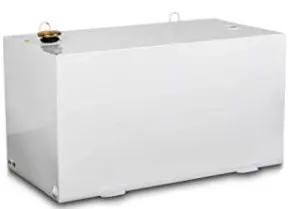 People now normally avoid bringing any extra fuel supplies with them. Because the trips are small and they go in groups, this is the case. So they may ask their buddy for gasoline anytime they need it.
However, there have been reports of individuals becoming stranded amid a landscape owing to inclement weather. And the fuel they were carrying was depleted due to the heavy vehicle operation required to get out of there.
As a result, a portable gasoline tank might be an excellent source in this respect. Aside from that, these portable gasoline tanks are useful if the major fuel tanks leak, in which case a portable tank may be used as a substitute. A nozzle can be added to the engine for this reason.
Jump Starter: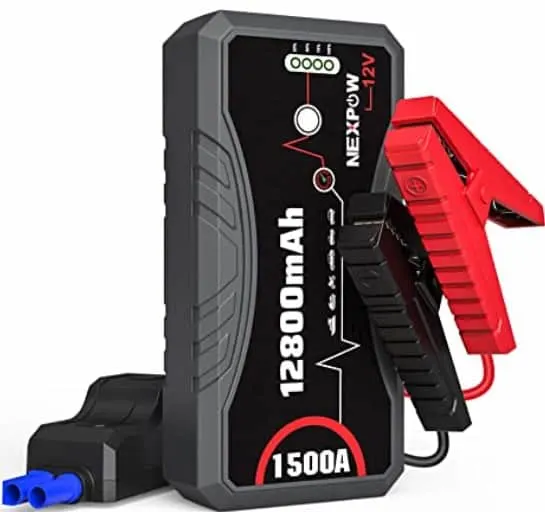 Jumpstarter is a power bank that can recharge the battery of the vehicle with utmost efficiency. It can be attached through wires with the battery, and then it will deliver enough volts to recharge the battery at any time.
Also, it is handy and can be put with other spare parts and gears. So if you are off-roading alone or even with a group, the hassle-free way to boost up your battery you will use this.
Final Thought:
For off-roading trucks, accessories are vital in that they are heavy vehicles, and the weight of the vehicle affects the performance of off-road vehicles.
Other than this, the vehicle safety equipment, portable fuel tank, and portable storage boxes help as extras in your journey – to make your stay comfortable. Therefore, placing the right accessories listed above will surely help enhance your truck's off-road capabilities.
Also Read:
What Tire Pressure for Off-Roading Is Suitable-Tune the Tire
Does Off-Roading Void Warranty? How to Check Your Vehicle
Frequently Asked Questions (FAQs):
How can I make my truck better off-road?
To make your truck better off-roading, you need to install the right accessories and components – based on the terrain you have set for trekking. For instance, harsh terrains require mud-terrain tires or winter tires for better functioning. At the same, a good winch, air suspension, and lift jack can do the job as well.
Is off-roading bad for your truck?
Well, it depends on the condition of your truck and the trail you have selected for off-roading. Off-roading is not a dangerous sport if you know things that are essentials of off-roading. For trucks, the same analogy applies.
What should I bring off the road?
There are some essentials of off-roading that you must carry with you. These include food supplies, extra batteries, and other components required by the vehicle for proper functioning.
Will a lift kit ruin my truck?
Definitely No. A lift kit will not ruin your truck unless you keep it under check and do not cross the limits – set as standards by the manufacturer. The lift kit will not affect the hood or performance of your truck.
Can 2WD go off-roading?
Of Course, a 2WD is capable of going off-road. They perform exceptionally well in medium and low-intensity trials. However, you may require some extra components to add to your vehicle to optimize it for off-roading.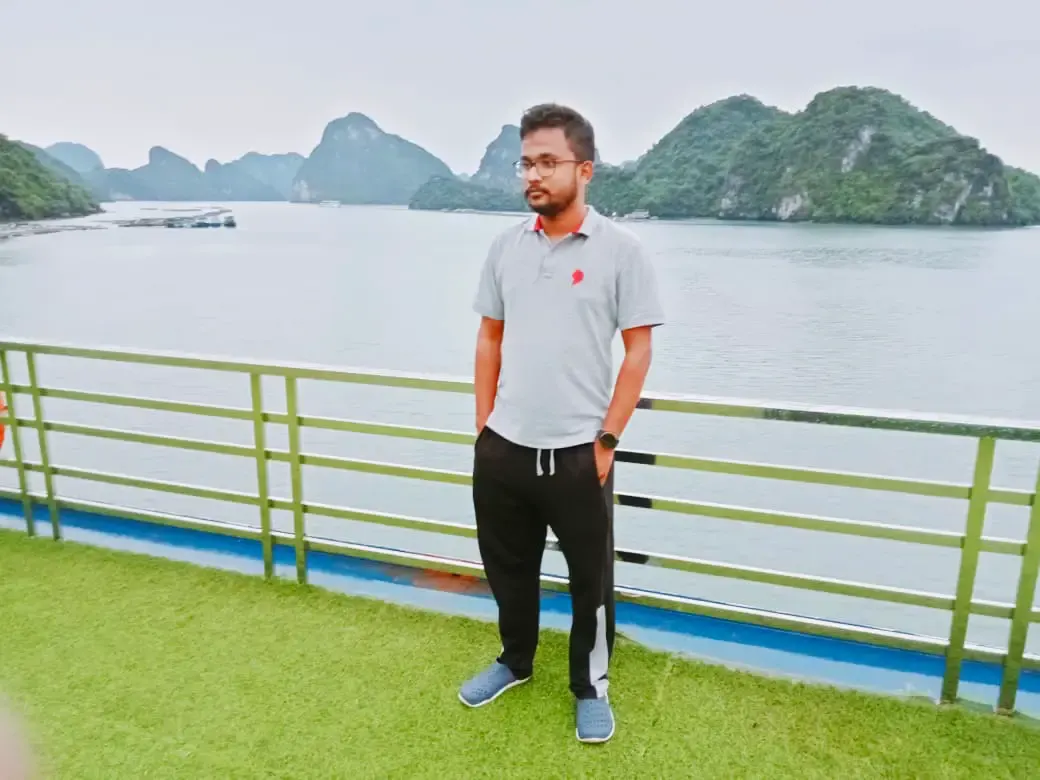 This is Surya. I am an experienced off-roader. I have been off-roading for many years across several terrains. I am passionate about 4×4 driving and want to share my knowledge and experience with others.
My goal is to provide you with the most comprehensive and unbiased information about off-roading.
I curated this article through my personal experience and expertise, and I hope it helps you with what you are looking for.