Soft Top:
This convertible is sensitive to harsh brush, chemicals, and sprays, so special care is required while using these tops for Jeep, especially during automatic car washes.
The soft top is more flexible and can be easily folded or rolled down.
Ideal for a more open-air driving experience.
Suitable for those who prefer a temporary or seasonal convertible option.
Hard Top:
Jeep Soft Top and Car Wash:
Recommended Approach- Automatic or Manual Hand Wash:
In my experience with my JK, I faced a similar situation where the high-velocity dryers applied so much force that they visibly bowed in the soft top from the sides and on the back hoop support.
Points to Note During Wash:
Avoid Harsh Brushes and Chemicals:
Inspect Seals and Zippers:
Manual Recommendations from the Jeep Manual:
On page 106 of the manual, a clear instruction is provided: "Do not run a fabric top through an automatic car wash. Window scratches and wax build-up may result."
My Recommendation:
Cleaning the Soft Top of Jeep Manually: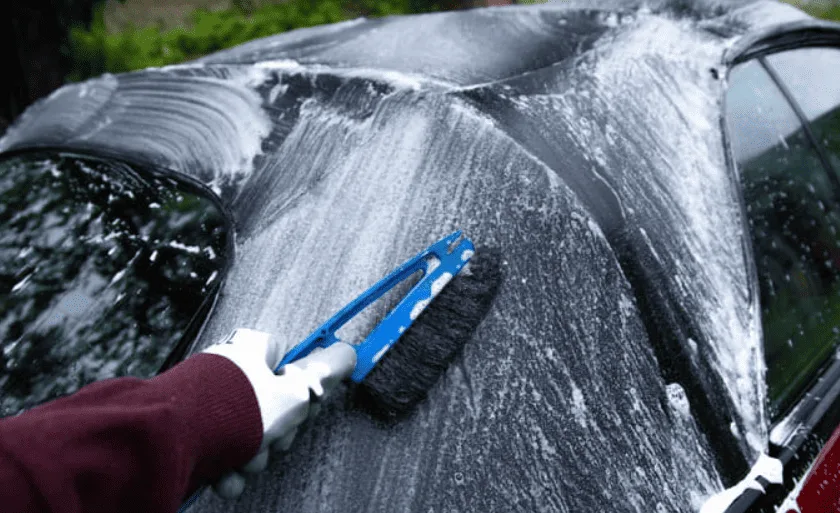 STEP 1- Using a power hose with extra speed is recommended, or you can also get a pressure washer for cleaning. The first step is to apply the soap on the soft top in a gentle way. You can use any shampoo specified for car wash, which is non-acidic in nature.
STEP 2- The next step is gently cleaning the soft top using a soft brush. You can use the harsh brush to clean the interior of your Jeep.
STEP 3- You can remove the gunk from the corners of the soft top with the brush and rinse away the shampoo after thorough cleaning.
STEP 4- Use a polyvinyl towel or soft cloth and absorb the water from the soft top. It is recommended not to use materials like paper microfiber towels as they can remove the residues on the soft top.
STEP 5- You can seal the edges or corners of the soft top using masking tape to make them waterproof during cleaning.
STEP 6- Finally, you can spray the protective solution on the soft top by spraying it away from a distance of eight inches. It will provide protection from the mold.
Cleaning the Attached Windows with The Soft Tops:
STEP 1- The first step is to coat the whole window with a cleaning solution. It is recommended not to use materials like ammonia or alcohol.
STEP 2- Wipe the solution all over the window using a microfiber cloth or towel.
STEP 3- You can apply the plastic solution using the new microfiber cloth to get a finer look on the windows.
STEP 4- Press the microfiber towel gently to dry the moisture from the window.
STEP 5- Apply the sealing solution on the Jeep windows to protect them from harsh weather conditions.
How to Clean the Soft-Top in a Car Wash Area?
Inspection of Weather Stripping:
Equipment for Washing:
Cleaning the Undercarriage:
Cleaning the Windows:
Best Soft Top for the Jeeps:
Twill material for soft top

Selecting the material for your soft top is recommended, which is thick. For this purpose, twill material is considered the best as it weighs 30 ounces.

Twill material has become one of the most demanding materials for soft tops due to its noise-cancellation properties and excellent insulation.

This flexible material prevents the vehicle from creases and cuts but is quite expensive.

Vinyl material for soft top

If you want a thin material for your soft top, then vinyl is the best option. It weighs only 18 ounces and is made of glossy plastic.

It has just a single layer of cloth beneath this plastic and offers a classic look to the vehicle. The con of this material is that it cannot control traffic noise and is barely resistant to sunlight and other harsh conditions.

Vinyl material is easy to wash and is the best option for off-roading vehicles.

Denim material for soft top

Denim is also a good option for soft tops but is coated with vinyl material. This helps the occurrence of mildew.

Denim includes cotton and polyester as fabric and is considered the durable soft top option for Jeeps. Denim offers an appealing look to the vehicle.

Sailcloth material for soft top

Sailcloth is also one of the most demanding and excellent options for the soft top of Jeeps. This soft top weighs around 28 ounces and is resistant to noise as compared to other thin materials like denim and vinyl.

There are three layers of sailcloth material, including the vinyl layers and one layer of cotton or polyester. These layers make it one of the market's most expensive soft top materials.
Touchless System of Car Wash: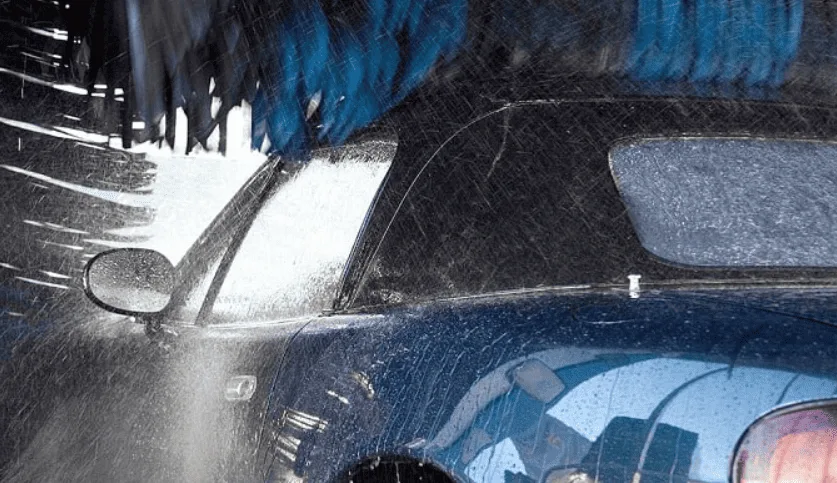 There are fewer chances of chipping off soft-top convertibles with this car wash. A small amount of water can reach the vehicle's inner side during this cleaning process, but it is not a big deal.
Air Pressure in Touchless Car Wash:
Effectiveness of Touchless Car Wash:
Handwashing is also a method quite similar to the touchless car wash and is safer than this one. People are offering this type of service on an automatic air dryer, which can dry your soft top convertibles quickly and save you from waiting for a longer time.
Final Thought:
Also Read:
Jeep Touch Screen Not Working-How to Fix?
7 Reasons Jeep Wrangler Cruise Control Stops Working (Fixed)
12 Symptoms to Know If Your Jeep Transmission is Bad
Are Jeep Wranglers Good in Winter/Snow? (Detailed Analysis)
Jeep YJ Tachometer Not Working- How To Fix It (Step by Step)
How To Easily Install an Alpine ILX-W650 in A Jeep Wrangler
Frequently Asked Questions (FAQs):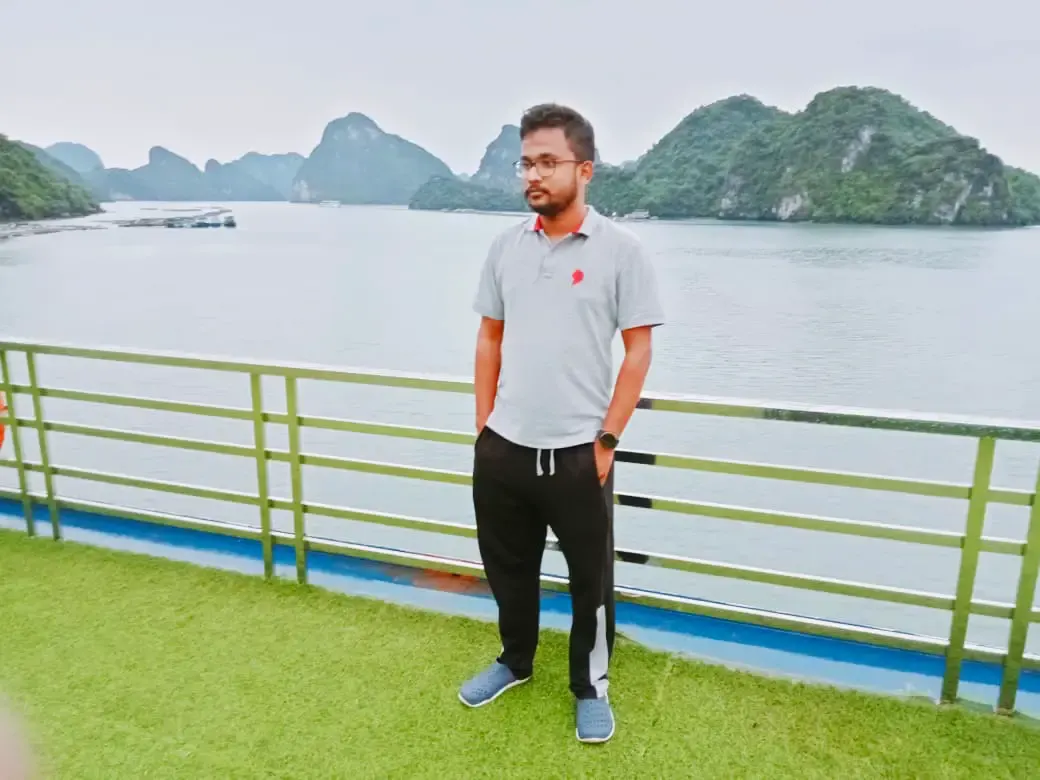 This is Surya. I am an experienced off-roader. I have been off-roading for many years across several terrains. I am passionate about 4×4 driving and want to share my knowledge and experience with others.
My goal is to provide you with the most comprehensive and unbiased information about off-roading.
I curated this article through my personal experience and expertise, and I hope it helps you with what you are looking for.