Navigating the intersection of rugged adventure and modern tech, the Jeep Wrangler's versatility can be further enhanced with a premium audio experience. An Alpine ILX-650 is the latest generation multimedia screen that can be installed in the Jeep Wrangler to enhance its look and to get enhanced features from the multimedia unit.
To install an Alpine ILX-W650 in a Jeep Wrangler, you need access to the proper tools to remove the old unit of the car, such as screwdrivers to open and replace the old bolts with new ones. With the appropriate steps, the old unit comes out, and the new Alpine ILX-W650 gets in its place.
In this article, I'll delve deep into the masterful installation of the Alpine ILX-W650, ensuring your Wrangler's auditory prowess matches its iconic road presence. Prepare to amplify your drives with precision and expertise.
Why Upgrade to Alpine ILX-W650?
Ah, the eternal quest for the ultimate driving experience! As true Jeep enthusiasts and aficionados, we always look for improvements to enhance our vehicle's performance, both under the hood and inside the cabin.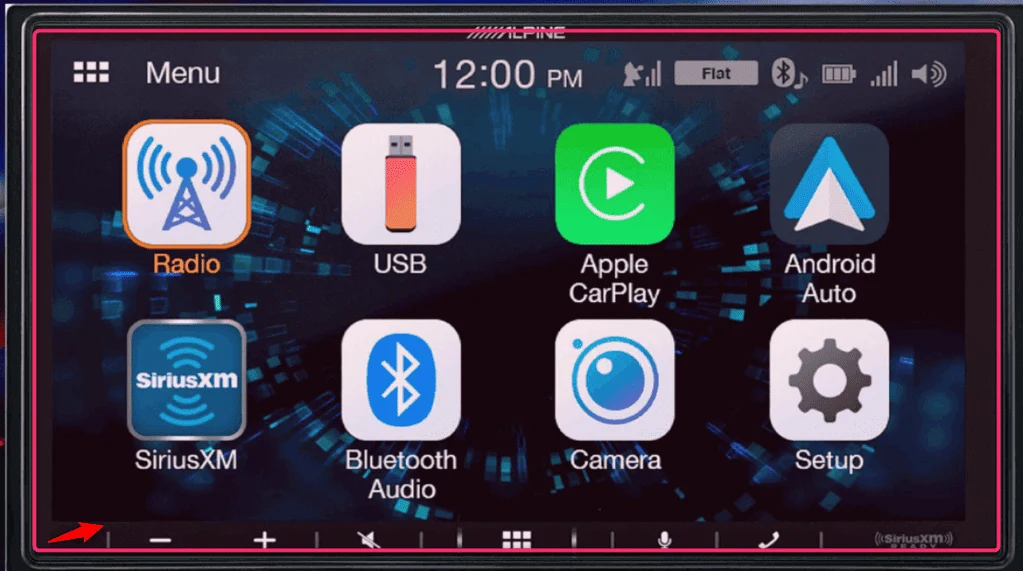 If you're still toiling with that stock head unit or considering many aftermarket options, I'm here to steer you in the right direction.
Let's explore why the Alpine ILX-W650 isn't just an upgrade but a game-changer.
1. Superior Sound Quality:
Starting with the obvious, the Alpine ILX-W650 promises an unparalleled acoustic experience. While the stock unit in the Jeep might do a reasonable job, the ILX-W650 takes audio precision and clarity to a whole new level.
Its sound engineering ensures crisp highs, rich mids, and deep lows, turning every drive into a harmonious experience.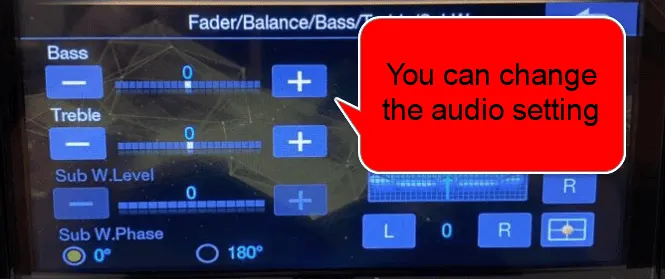 2. Seamless Integration with Modern Tech:
In our digital age, connectivity is not just a luxury; it's a necessity. The ILX-W650's flawless integration with Android Auto and Apple CarPlay ensures that your smartphone's essential functions are just a touch or voice command away. Whether it's navigation, communication, or streaming, this Alpine unit gets it right every single time.
3. Intuitive User Interface:
Many aftermarket options come with flashy screens and a myriad of buttons, which can sometimes complicate rather than facilitate. Not with the Alpine.
The ILX-W650 boasts a clean, responsive 7-inch touchscreen with an intuitive layout, ensuring that your focus remains where it should be: on the road.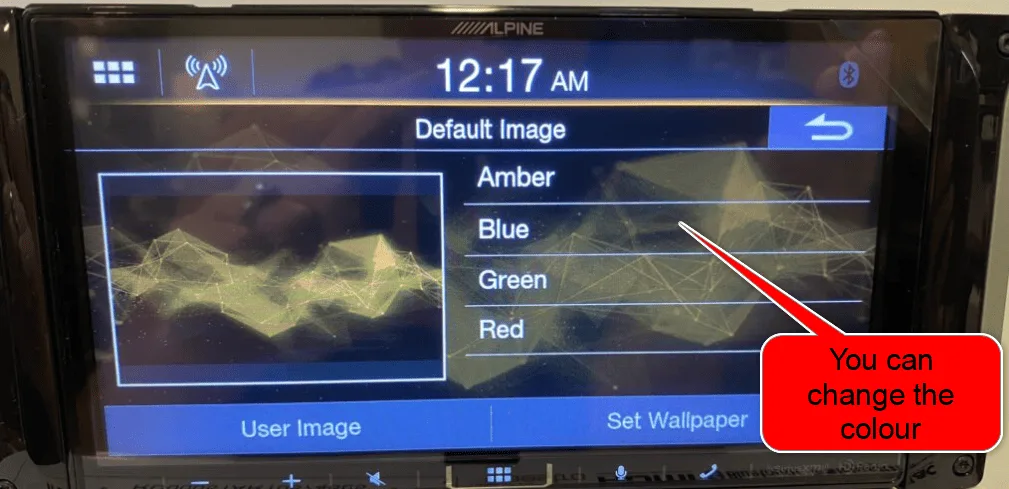 4. Versatility in Functionality:
Why settle for the basics when you can have so much more? The ILX-W650 isn't just about music. With options to add a front or rear camera, coupled with its high-resolution display, parking, and tricky terrains become significantly less daunting.
Plus, its compatibility with various apps and services, from Spotify to SiriusXM, means you're always in tune with your favorite tunes and updates.
5. Space-Efficient Design:
Jeep interiors, while rugged and iconic, often require efficient use of space.
Alpine's design team nailed this with the ILX-W650's shallow chassis, allowing for easier installation and the possibility of adding an additional amplifier should you wish to boost your audio game even further.
6. Value for Money:
It's essential to mention that while pricier units are out there, the ILX-W650 strikes the perfect balance between cost and performance.
Its durable build ensures longevity, and its feature set is comparable, if not superior, to many high-end models.
7. Steering Wheel Controls and Enhanced Safety:
Safety is paramount; with the ILX-W650, you don't have to juggle between the road and the head unit. Its integration with steering wheel controls ensures that most vital functions are within a thumb's reach. Plus, its voice command capability means you can keep your hands on the wheel and your eyes on the horizon.
As Jeep enthusiasts, we're all about that unmatched off-road prowess, but with this head unit, the on-road experience becomes equally thrilling.
In a market flooded with aftermarket options, the ILX-W650 stands out as a product and a testament to Alpine's commitment to quality, innovation, and, most importantly, the driving experience.
| | | |
| --- | --- | --- |
| | | Impact on Jeep Experience |
| | Seamless smartphone integration | Enhanced connectivity & accessibility |
| Gesture Controls - 'Simple Swipe' | Distraction-free music navigation | Increased safety & ease during challenging drives |
| | High-resolution audio playback & multiple format support | Elevated auditory experience matching Jeep's adventurous spirit |
| Steering Wheel Integration | Direct control over audio system from the steering wheel | Seamless & safer control, keeping focus on the road ahead |
Required Materials and Equipment:
Alright, fellow Jeepers, gearing up for a modification? Installing an Alpine ILX-W650 into your Jeep Wrangler is a rite of passage for those truly committed to optimizing their drive. But remember, as with any upgrade, the success of your installation is only as good as the tools and materials you use.
A professional outcome demands professional-grade equipment. Let's make sure you're fully armed and ready.
Here, let me share the comprehensive list of what you'll need:
1. Wiring Harness Adapter:
Before diving in, secure a wiring harness adapter compatible with both your Jeep Wrangler and the Alpine ILX-W650.
This will ensure that the connections between your new unit and the Jeep's electrical system are seamless and safe. It's not just about connectivity; it's about harmonious integration.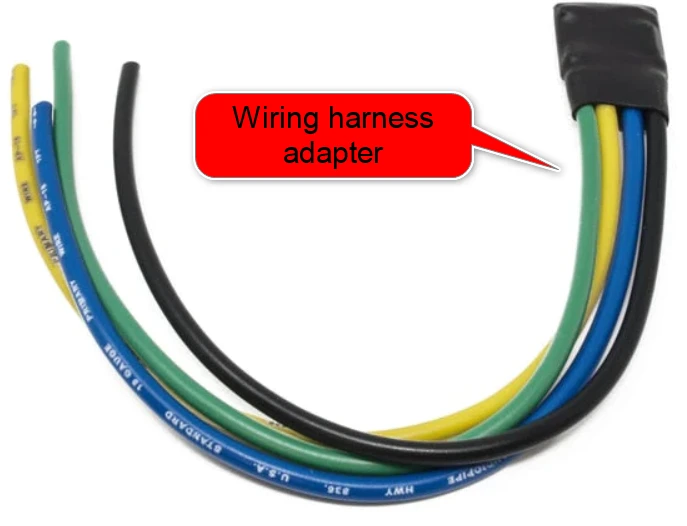 2. Dash Kit:
Considering the design nuances of a Jeep Wrangler, a dash kit tailored explicitly for this model is essential. This will provide:
A snug fit for the Alpine unit.
Ensuring the head unit sits flush with the rest of the dashboard.
Maintaining that sleek factory look.
3. Trim Removal Tools:
You might be tempted to use a flat-head screwdriver, but resist the urge. Trim removal tools are specifically designed to remove panels without causing damage. Protect your Jeep's interiors and ensure a scratch-free removal process.
4. Socket Set:
Your Jeep's dashboard isn't just clipped in – it's bolted. A reliable socket set will allow you to undo these bolts with ease and precision, ensuring no stripped bolts or skinned knuckles.
5. Crimping Tool and Connectors:
A quality crimping tool is your best bet for establishing solid connections between wires.
Pair it with the right connectors, and you'll have robust, reliable joints that'll last the test of time.
6. Wire Stripper:
Precision is key here. A good wire stripper will allow you to expose just the right amount of wire, ensuring optimal connections and minimizing the risk of shorts.
7. Soldering Iron and Solder (Optional):
While crimping might suffice for many, soldering is the way to go for those looking for an extra secure connection.
It's a more permanent solution and ensures optimal conductivity.
8. Heat Shrink or Electrical Tape:
Once your connections are established, it's paramount to insulate them. This will prevent any unwanted electrical shorts.
Heat shrink offers a cleaner finish, but good-quality electrical tape will do the trick.
9. Panel Clips:
Some of the existing panel clips might break or get lost during the removal process. Having a few extras on hand is always handy to ensure everything gets fixed back firmly.
10. Torx & Phillips Screwdrivers:
A few screws here and there might require these specific screwdriver types. It is best to have them on deck to avoid any hitches during the installation process.
11. A Patience Hat (Figuratively Speaking):
Let's face it: while the process is rewarding, it can be tedious. Patience is a tool just as critical as any other on this list. Breathe, take your time, and enjoy the process.
These tools and materials aren't just recommendations; they ensure your Alpine ILX-W650 installation is flawless, safe, and professional.
My Recommendation:
iLX-W650 Receiver: Digital AM/FM tuner (CDs not supported), shallow-mount chassis (2-7/16" deep).


PLCM10 B/U Camera: High Resolution of 380TV Lines x 60 Fields, Powered by DC 12V.


Dash Kit: Metra 95-6549, tailored for 1997-2002 Jeep Wrangler.


Wiring Harness: Metra 70-1817, fits 1984-2005, Chrysler-Plymouth-Dodge-Jeep models.


Extras: PYLE PLCM10 License Plate Mount Rearview Camera, pry kit, and a Creative Audio cozy.


Brand: Alpine


Connectivity: Bluetooth, USB


Control: Google Assistant (Android), Touchscreen & Voice Controls


Special Features: Equalizer, Touchscreen swipe controls


Compatibility: Smartphone, Speaker


Channels: 4


Output: 18 Watts


Supported Services: Pandora, Spotify
How to Install the Alpine ILX-W650 in Your Jeep Wrangler:
As a seasoned Jeeper, you understand the importance of optimizing your ride, both in terms of performance and comfort.
Elevating your audio game with the Alpine ILX-W650 isn't just an upgrade; it's a declaration that you accept nothing but the best for your Jeep.
Let's get down to the nitty-gritty of executing this installation with the precision and skill your Wrangler deserves.
STEP 1- Preparation is Key: Equip Yourself Right:
Listen up, fellow off-roaders: Your Jeep prep for trails is no different than gearing up for this installation. Before diving into the process, assemble every single tool and material you'll need.
Ensure everything's on deck, from cables and adapters to essential tools like precision screwdrivers, wire snips, and a reliable torchlight. Proper prep doesn't just ensure efficiency—it guarantees excellence.
STEP 2- Extract the Pre-existing Unit with Precision:
Your Jeep Wrangler, magnificent as it is, comes with a factory-fitted unit. This needs to go to make room for the Alpine beast. The removal process might slightly vary based on your Wrangler's model, so always refer to your model-specific guide.
However, there's a universal tip: before you even touch a tool, disconnect those battery terminals. Safety comes first, always. With that out of the way, use your screwdriver to dismantle the stock system cautiously yet confidently. 
Remember, every component you're dealing with is a piece of your Jeep's soul—handle it with respect.
STEP 3- Secure Your Alpine Connection:
This step isn't just about connecting wires; it's about ensuring your Alpine ILX-W650 becomes one with your Jeep. This union has to be impeccable.
If you feel the need, I highly recommend referring to expert video tutorials specific to the Wrangler model you own. This isn't just about making connections—it's about ensuring they're durable and robust.
Begin by meticulously connecting each wire to its designated counterpart in your Jeep's system. Once you're confident about these connections, it's time to integrate everything back into the dashboard.
Yes, it's about aesthetics, but it's equally about ensuring the unit is securely fastened for those rugged off-road adventures.
STEP 4- The Moment of Truth- Power and Personalize:
You've done the hard work; now it's time for the payoff. Fire up your newly installed Alpine system. As it comes alive, take a moment to revel in the audio prowess that's now at your fingertips. But we're not just looking for function here; we want perfection.
Delve deep into the system settings. Whether it's the bass that makes your heart thump or the treble that sends shivers down your spine, fine-tune every detail to match your unique preferences. After all, this isn't just any sound system; it's the sound system in your beloved Jeep Wrangler.
The Comprehensive Cost Breakdown of Installing the Alpine ILX-W650:
As a passionate Jeep enthusiast, you understand the significance of every modification to your Wrangler. You deserve cost clarity when enhancing your on-the-road audio experience with the Alpine ILX-W650.
Whether you're tackling the project with your own seasoned hands or entrusting it to another skilled technician, here's the expert breakdown of your potential expenses.
1. The Do-It-Yourself Route:
For those of you with hands itching to tinker and customize your Jeep, installing the Alpine ILX-W650 yourself is a rewarding experience. This path isn't just about connecting wires but a deeper bond with your Wrangler.
Materials & Tools:
Even for the most stocked garage, you might need specific wirings and fasteners tailored for this installation.
On average, anticipate an outlay of between $100-$200. Remember, this is your Jeep we're talking about. Investing in quality components ensures durability and premium performance.
The Alpine ILX-W650 Unit:
This receiver, the heart of your enhanced audio setup, comes at a price indicative of its quality. Depending on the retailer and any promotions, expect to part with $300-$400.
2. Hiring a Professional Technician:
Should you choose to entrust this task to a professional, you're paying for peace of mind and expertise. A Jeep Wrangler isn't just any vehicle; it's a statement, a lifestyle. Thus, a professional will know how to integrate the Alpine system seamlessly without disrupting the Jeep's essence.
Labor Costs:
The price of expertise varies based on location, but as a ballpark figure, labor costs will range from $100-$250. Remember, the technician's fee reflects their time, years of experience, and specific knowledge about Jeep Wrangler nuances.
| | | |
| --- | --- | --- |
| | | Professional Installation |
| | | |
| | | |
| | | |
| | | |
Final Thought:
Mastering the installation of the Alpine ILX-W650 in a Jeep Wrangler significantly elevates the driving experience, merging tech with ruggedness seamlessly.
Drawing from our extensive guide, it's clear that preparation and attentiveness are pivotal. For potential installers: approach this task with precision and patience, ensuring your Jeep's audio system is not just upgraded but transcendent. Your Wrangler deserves nothing less than perfection.
Also Read:
Jeep Touch Screen Not Working-How to Fix?
7 Reasons Jeep Wrangler Cruise Control Stops Working (Fixed)
12 Symptoms to Know If Your Jeep Transmission is Bad
Are Jeep Wranglers Good in Winter/Snow? (Detailed Analysis)
7 Reasons My Jeep Wrangler Blower Motor Not Working (Fixed)
Why Does U-Connect Not Work in Jeep? All You Need to Know
Frequently Asked Questions (FAQs):
What makes the Alpine ILX-W650 a good fit for the Jeep Wrangler?
The Alpine ILX-W650 is designed explicitly with a shallow-mount chassis, making it an ideal fit for the Jeep Wrangler's dashboard. Additionally, its compatibility with both Apple CarPlay and Android Auto ensures seamless integration for most drivers.
Do I need special tools to install the Alpine ILX-W650 in my Jeep?
While the installation process is straightforward, having the right tools, such as screwdrivers and a wire cutter, can make the process smoother. For a masterful installation, gathering all the necessary tools and materials in advance is beneficial.
Will I lose any original steering wheel controls when installing the Alpine ILX-W650?
No, the Alpine ILX-W650 is designed to be compatible with most steering wheel controls. This ensures you can conveniently adjust volume, navigate playlists, and perform other functions directly from your steering wheel.
Is the touchscreen of the Alpine ILX-W650 easy to operate while driving?
Absolutely! The ILX-W650 features touchscreen swipe controls, making it intuitive to use. Moreover, the 'Simple Swipe' function has been designed considering the challenges of using touch controls while driving, especially on rugged terrains.
How does the Alpine ILX-W650 integrate with voice assistants like Siri or Google Assistant?
The Alpine ILX-W650 is crafted for hands-free control, enabling seamless interaction with popular voice assistants like Siri and Google Assistant. This integration allows users to access and control apps, make calls, and navigate playlists without taking their hands off the wheel, ensuring both convenience and safety while driving.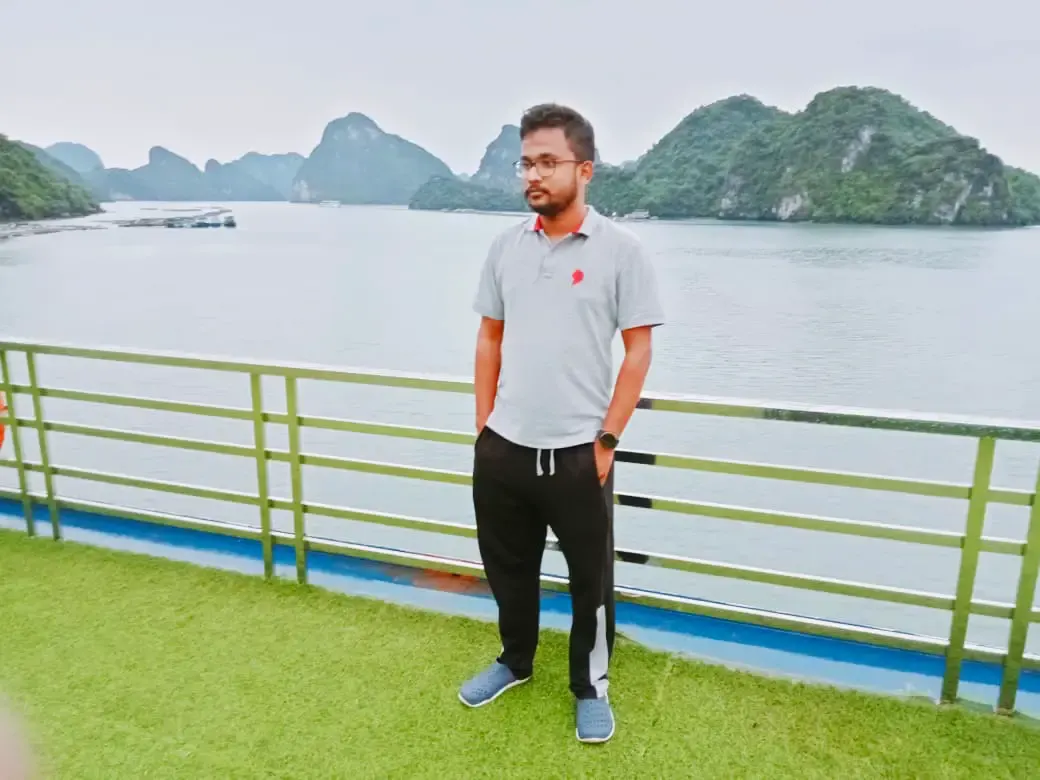 This is Surya. I am an experienced off-roader. I have been off-roading for many years across several terrains. I am passionate about 4×4 driving and want to share my knowledge and experience with others.
My goal is to provide you with the most comprehensive and unbiased information about off-roading.
I curated this article through my personal experience and expertise, and I hope it helps you with what you are looking for.