If you're in the market for a mid-size SUV, the Jeep Grand Cherokee should be on your list, as it is a well-rounded vehicle that offers a nice blend of luxury, off-road capability, and everyday practicality.
You might wonder what wheels interchange with this vehicle to cater to it when it needs to. What Wheels Interchange with Jeep Grand Cherokee? The following wheels can interchange with Jeep Grand Cherokee:
Jeep Liberty KK/KJ (16-18 inch)

Jeep Wrangler JK/JL (17-18 inch), YJ/TJ (15-16 inch )

Jeep J series (15 inches)

Wagoneer (15 inches)

Chrysler RT

Mazda

Lincoln

Jeep Gladiator (17-18 inches)

Cherokee KL (17-18 inches)

Mercury
If you're looking for aftermarket wheels, there are many options available that will fit the Jeep Grand Cherokee as well. Just be sure to check the bolt pattern and offset to ensure a proper fit to avoid driving/steering issues.
The Jeep Grand Cherokee uses a 5x5" bolt pattern, shared with several other vehicles, including the Jeep Wrangler. This wheel is often used on aftermarket off-road wheels. It has a slightly different look than the Wrangler JK wheel, but it will still give your Jeep a great look.
This also means that many aftermarket wheel options will be compatible with your Grand Cherokee.
However, the Wrangler JK wheel is one of the most popular choices for Grand Cherokee owners. These wheels have a classic Jeep look and can be found in various sizes and styles.
But if you're looking for something a little different and perhaps a bit excessive, there are also a few 6×5.5″ bolt pattern wheels with which you can arm your Cherokee.
Wheels That Can Interchange with Your Jeep Grand Cherokee:
If you own a Jeep Grand Cherokee, then you know that one of the best things about this vehicle is its ability to interchange wheels with other vehicles.
This means you can have different looks for your Jeep depending on your mood or the occasion. You can also save money by interchange wheels with other Jeep owners with the exact vehicle.
Generally, if you are to find other wheels that will fit your Cherokee, size and pattern are the two most important things to consider. Most Jeep Grand Cherokees have 17-inch wheels, but the latest ones have been featuring 18-inch and 20-inch wheel sizes. So be on the lookout for that.
And for the bolt pattern, the early Jeep Grand Cherokee came with the 5×4.5 inches, but the later ones were equipped with the 5×5 inches bolts.
Click here to know your Jeep Grand Cherokee's exact tire size.
| | | | | |
| --- | --- | --- | --- | --- |
| | | | | |
| | 15-16 inches, 17-18 inches | | | 2018-2022 (JL), 2007-2018 (JK), 1997-2006 (TJ), 1987-1995 (YJ) |
| | | | | |
| | | | | |
| | | | | |
| | | | | |
| | | | | |
Wrangler Wheels:
Wrangler tires are designed for both on- and off-road use, so they can handle just about anything you throw at them.
In addition, they are known for their durability, so you can expect them to last for many miles. They also offer good traction and grip, even in wet or icy conditions.
Jeep Liberty Wheels:
Regarding the Jeep Grand Cherokee, Liberty Tires offers a few options depending on your driving needs.
For example, the Liberty Touring LX tire is designed for drivers who want a balance of comfort, stability, and traction. These tires will do an excellent job if you get them on.
Jeep Compass Wheels:
Compass Tires offers a wide range of tires, so you're sure to find the perfect setting for your Jeep Grand Cherokee.
When it comes to quality, Compass Tires are made from rigid, durable materials that can handle even the most challenging terrain. And their stylish designs are sure to turn heads when you're out on the open road.
Dodge Charger Wheels:
Dodge Charger tires for Grand Cherokee? You bet! These beefy tires can handle whatever you throw, whether off-roading or cruising around town. With a set of these on your SUV, you'll be able to take on anything! Even if you decide to ride on the back of one of Daenerys' dragons!
Others include:
Chrysler RT

Ford Raptor

Nissan NV200

Jeep Commander XK
Are All Jeep Wheels The Same Bolt Pattern?
All jeep models have four or five bolts on each wheel. Different jeep models also have different bolt patterns.
For example, one model (like the Wrangler) has a 5×5 lug pattern which means it has five holes evenly spaced (5 inches) apart where the screws go through, whereas another model may only have 4 of these holes.
Earlier YJ editions (1987-95) and TJ Wrangler models (1997-06) had a 5×4.5 pattern.
Other Jeeps may have a different lug setup, detailed in the chart below. Use this to identify which bolt pattern is correct for you.
| | | | | |
| --- | --- | --- | --- | --- |
| | | | | |
| 41 - 86 Jeep MB & CJ Series | | | | |
| 62 - 73 Jeep J Series & Full Size Wagoneer | | | | |
| 74 - 91 Jeep J Series & Full Size Wagoneer | | | | |
| 84 - 01 Jeep Cherokee XJ & Commanche MJ | | | | |
| | | | | |
| 2020-22 Jeep Gladiator JT | | | | |
| 93 - 98 Jeep Grand Cherokee ZJ | | | | |
| | | | | |
| 99 - 04 Jeep Grand Cherokee WJ | | | | |
| 02 - 12 Jeep Liberty KJ/KK | | | | |
| 05 - 10 Jeep Grand Cherokee WK | | | | |
| 06 - 10 Jeep Commander XK | | | | |
| 07 - 16 Jeep Compass, Patriot | | | | |
| | | | | |
| 11 - 19 Jeep Grand Cherokee WK2 | | | | |
| | | | | |
| | | | | |
Will Cherokee Wheels Fit on a Grand Cherokee?
Unfortunately, Cherokee wheels won't be compatible with your Grand Cherokee. In addition, the Cherokee bolt pattern is up to 98, whereas the Grand Cherokee's is 99.
Therefore, there's no point in using a set of Cherokees for your Jeep Grand Cherokee because they won't fit properly.
Are Jeep and Ford Wheels Interchangeable?
Unfortunately, the bolt patterns for Jeep and Ford are not interchangeable.
The bolt pattern for the Ford F-150 is six lug nuts. It is arranged in a rectangular shape. The most used bolt pattern for the Ford F-150 is 6x135mm.
The bolt pattern for the Jeep Grand Cherokee is five lug nuts. It is arranged in a circular formation. The bolt pattern for the most common model is five by 115 millimeters, which is different from those on a Ford.
Can I Put 22 Inch Rims On My Jeep Grand Cherokee?
I can put 22-inch rims on my Jeep Grand Cherokee – but it will require you to check that the new wheels are the same size as your old ones and have a similar bolt pattern. The offset will also need to be the same.
How Much Does It Cost To Change The Wheels On A Jeep Grand Cherokee?
The price of changing your wheels will depend on the type of wheels you need for your Jeep Grand Cherokee and the labor cost.
If you need to buy new tires, expect to pay up to $400 and an additional hourly charge for installation.
How to Know What Rim(s) Will Fit Your Car?
If you are about to buy those new rims and tires, or maybe someone dashed them to you, you need to do some things first to ensure you are getting the right fit on your vehicle. They are as follows:
1. Taking the Previous Tire and Checking the New One:
The first and the simplest way to know if the proposed tire will fit. Have your car on a mount to get it off the ground. Here you will have to consider the bolt's circle and check its number of bolts.
Check if it has 4 or 5 bolts. You also have to figure out what the distance between bolts is.
2. Checking for the Tire Clearance:
To do this, turn the wheel full-locked to the left, then put your hand around the tire all way round, especially the back, to check and ensure it is NOT hitting any component down there.
Turn the tire full-right and check to carry the same checkout. Spin the tire with your hands to see how it behaves, and ensure it is not rubbing on anything.
Also, ensure that the rim diameter is the same or more significant than the original. Remember to check the tire clearance when the car has been dismounted and is sitting on the ground.
You should also remember to check if the brake caliper doesn't touch the inside of the rim.
3. Take the Car for a Free Ride:
After carrying out the first two processes, you should take your car for a free ride after bolting down the tire and dropping it from the top of its mount.
When carrying out this free ride, turn the vehicle full left and full right, and do this while driving slowly, then check if you hear any noise while doing this or anything rubbing on each other. Try going over bumps, too, while checking for this noise.
Where Using the Wrong Tire Size Will Get You:
If you have been using the wrong tire size for your vehicle, I will explain why you should not do it anymore and what it might cost you.
Explaining the Mathematics:
Let's assume 2 tires
Tire 1: 265/70 R16 with dimensions of 185.5mm sidewall height, 16 inches rim diameter
Tire 2: 265/75 R16 with dimensions of 198.75mm sidewall height, 16 inches rim diameter
Calculation for Tire 1:
The 185.5 mm on the sidewall equals 7.303 inches. This will now be multiplied by 2 because a standing tire has two sidewalls- the top, and the bottom.
Therefore, 7.303 inches x 2 = 14.606 inches.
Adding this to the 16 inches of rim diameter (14.606+16) will give us a value of 30.606 inches, top to bottom of the 265/70 R16 tire.
Calculation for Tire 2:
The 198.75 mm on the sidewall equals 7.825 inches. This will now be multiplied by 2 because a standing tire has two sidewalls- the top, and the bottom.
Therefore, 7.825 inches x 2 = 14.65 inches.
Adding this to the 16 inches of rim diameter (15.65+16) will give us a value of 31.65 inches, top to bottom of the 265/75 R16 tire.
Comparison Between Tire 1 and Tire 2:
At this stage, we will see that these figures are well off each other; a difference of more than 1 inch is present, which indicates that one is taller than the other.
Assuming the first tire is the recommended tire for a vehicle, and one uses the latter, the speedometer reading would be "thrown off," as the wrong reading would be inaccurate. And this is because the vehicle does not know how far it travels per tire revolution.
Calculate the first tire's circumference, which will be gotten when we multiply 30.606 by Pi, which equals 96.151 or 8.01 feet. The corresponding figure for the latter tire type will be 99.431 or 8.29 feet.

These distances are what the tires will travel in one complete revolution when they sit on the ground. Dividing these numbers into 1 mile gives a value of 5,280 feet.

This means the first tire in question would have to turn 659.18 times to travel 1 mile. At the same time, the second tire would have to rotate 636.91 times to travel 1 mile.
In furtherance, if you are to travel the revolutions mentioned in one minute, that would be 659.18 revolutions per minute (60 miles per hour) for the first tire, and for the second tire to rotate 636.91 times in one minute, the rpm (revolution per minute) would be 636.91 (60 miles per hour).
When the computer in the speed sensor sees that your wheels are spinning and determines that it is spinning at 659.18 rpm, it knows that the vehicle is traveling 60 miles per hour (for the first tire, 265/70 R16) which is the right tire.
Assuming the wrong tire, the bigger one, the 265/75 R16, when traveling at 659.18 rpm, your vehicle would be traveling at its calculated distance (8.29 ft) and not the distance of the first tire, 8.01 feet. So, if you travel 8.29 feet per every revolution of the 659.18 revolutions, you have traveled 5,464.6 feet (8.29 x 659.18) or 1.04 miles.
Your vehicle will travel 0.4 miles more per minute than if you have the right tire.
And with this, the sensor in your speedometer thinks you are traveling 62 miles per hour (1.04 x 60secs). This will then confuse your speed sensor as it will still read 60 miles per hour while traveling 62 miles per hour.
For the explained-above reason, you should not get the wrong tires on your vehicle's wheels if you do not want to create a "forceful" friendship with police officers.
Why You Should Not Put Wheel Spacers on Your Car?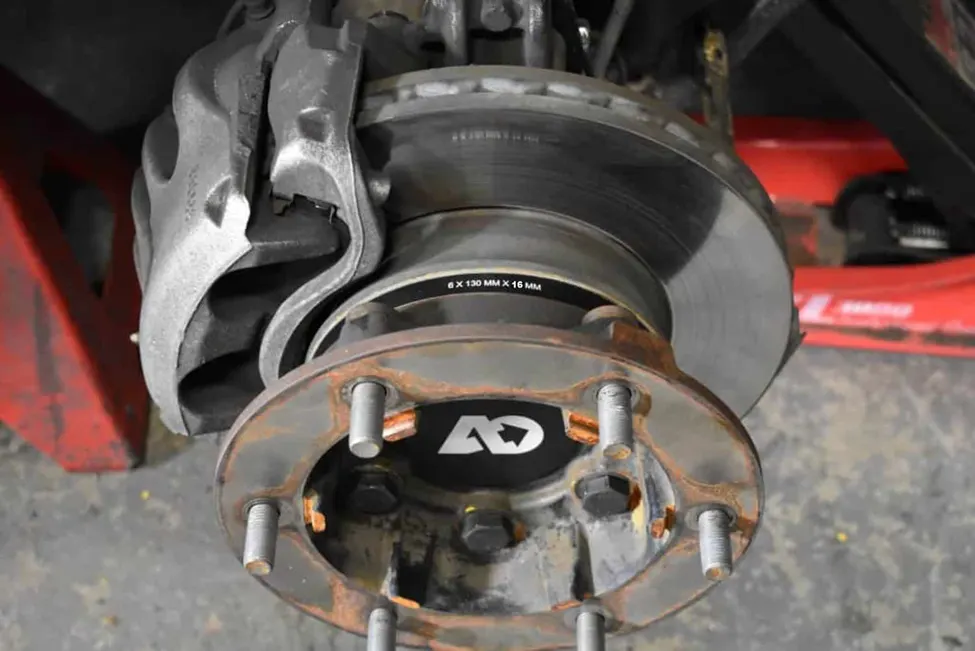 Wheel spacers are common mods people add to their cars (especially the bigger ones like Jeeps) to create better and more comprehensive traction on the ground as it puts your tires out broader. Unfortunately, this is typically a bad idea, and here is why.
Using wheel spacers is a rig. These spacers go over the hub and bolts over it to lock the tires down. This is a cheap way to get more giant rims to fit a car or extend your wheels out further.
There are also improved spacers that stick out well to enable the wheels to get on them well, but all they do is the same as the so-called cheap ones: pushing the wheels out further.
Adding wheel spacers generally is a cheap way of modifying the suspension system on a vehicle. People do it because maybe they've got a wheel that does not fit right and need a way to curb this.
They then turn to add spacers to make them fit, or they want their tires out further so that it handles differently on the road, or even maybe they want to couple their cars with bigger tires to make their vehicles accelerate faster.
But all in all, it is optional. You can even tag it as "cheap," as it is a sneaky way of rigging things, and it's not a brilliant idea to put into reality.
You SHOULD NOT EVER do this because engineers have worked for decades to develop a perfect suspension system so that vehicles can ride easily and comfortably and also wear evenly. They are also made so that they can accelerate in corners without hassles such as skipping and the like.
When your tire is hung onto the stock hub, all the geometry is correct; from the top to bottom to all other sides, too; getting a spacer on will make the wheel sit out further.
Explaining this, a wider track is tipped to always provide for a better grip, but researchers and observers stated that the traction improvement only supersedes 1-2%. Funny, eh?
As mentioned earlier, spacers help push the wheels further out, and the whole geometry calculated and closed to perfection by engineers gets compromised.
This leads to more tire wear, makes your steering more challenging to handle, and makes it unresponsive when you brake hard, and this is because the way the tires sit has been altered.
Because of this alteration, your wheel bearings will also wear out faster than usual, as the spacers you have added have changed the loadings of the wheels from what should be to what should NOT be.
This is because they were made to bear loadings closer to the center of the wheel bearings, making them wear out faster.
Although big tire cars are nice for the drag strips and off-road races because when doing this, you need all the contact and power on the ground to get your vehicle running as powerfully as you'd ever imagined.
But is this worth it? – No, and this is simply because you will ruin all other aspects of driving to get your vehicle improved for power and traction, as driving on hard pavement will generally bring about more negative results on your car (when you use wheel spacers).
Final Thought:
The Jeep Grand Cherokee is indeed a great vehicle. However, upkeep and fixing parts can be pretty pricey.
If you're looking for a way to personalize your Jeep Grand Cherokee, then changing the wheels is one of the best options. You can easily interchange the wheels of your Grand Cherokee based on the information above.
Also Read:
8 Reasons Why Jeep Key Fob is Not Detected- 6 Tips to Fix
Jeep Grand Cherokee Power Liftgate Problems And Fix
How to Reset Jeep Grand Cherokee Warning Service?
Why Are Jeep ABS and Traction Control Lights On? (With Fix)
Can All Jeeps Go Off-Road? All You Need to Know
Why Does My Jeep Wrangler Smell Like Antifreeze?
Frequently Asked Questions (FAQs):
Are Jeep and Ford wheels interchangeable?
The wheels are not compatible as the locking hubs differ from each other. The older models, however, can fit only if some rigs are made.
Will Jeep Wrangler wheels fit a Jeep Cherokee?
Yes, it will fit, as the pattern and other measurements, such as the locking hubs, are all compatible.
How do I know which wheels can substitute for my current wheels?
Firstly, check if it's of the same number of bolts on both of them, then mount your car and have the proposed tire checked out on your wheels. (Check above for more).
What cars have bolt pattern 5×114 3?
Cars such as Sportage and Venga, Outlander and ASX, Toyota Auris and Avensis III, Suzuki SX4, Mitsubishi Lancer, Citroen C-Crosser, Fiat Sedici, and Mazda 3, among others, are standard cars with the 5×114 3 bolt pattern.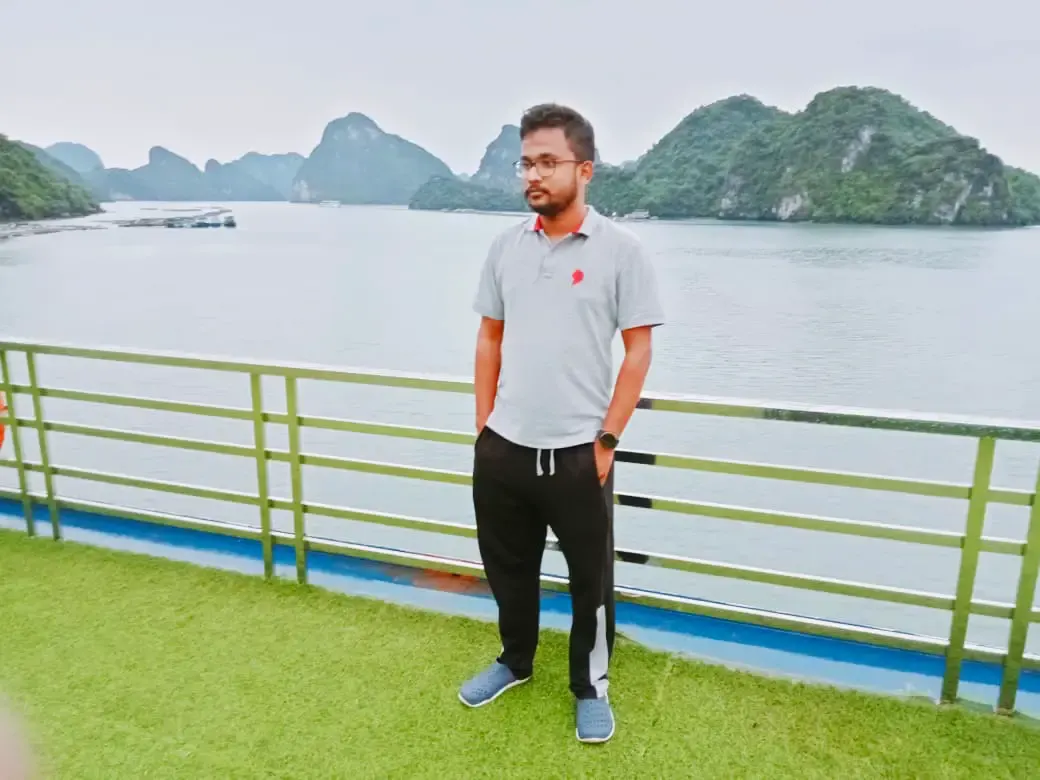 This is Surya. I am an experienced off-roader. I have been off-roading for many years across several terrains. I am passionate about 4×4 driving and want to share my knowledge and experience with others.
My goal is to provide you with the most comprehensive and unbiased information about off-roading.
I curated this article through my personal experience and expertise, and I hope it helps you with what you are looking for.