These motorcycles, also known as all-terrain vehicles or ATVs, have four low-pressure or non-pneumatic tires, a seat designed, so the operator sits on them, and handlebars for steering." They are also known as 4x4s, quads, or four-wheelers.
Several well-known manufacturers of ATVs, including Honda, Polaris, and Yamaha. These three brands offer both youth and adult models and an array of models and price points to meet the needs of a wide range of customers. Honda has the best reputation, however.
Honda Fourtrax Recon

Honda Rubicon 500

Honda 400EX

Polaris Sportsman 570

Yamaha Kodiak 450
We have created the infographic below that covers the 5 most reliable off-road 4×4 ATVs. (You are welcome to use and share but please credit us if you do so.)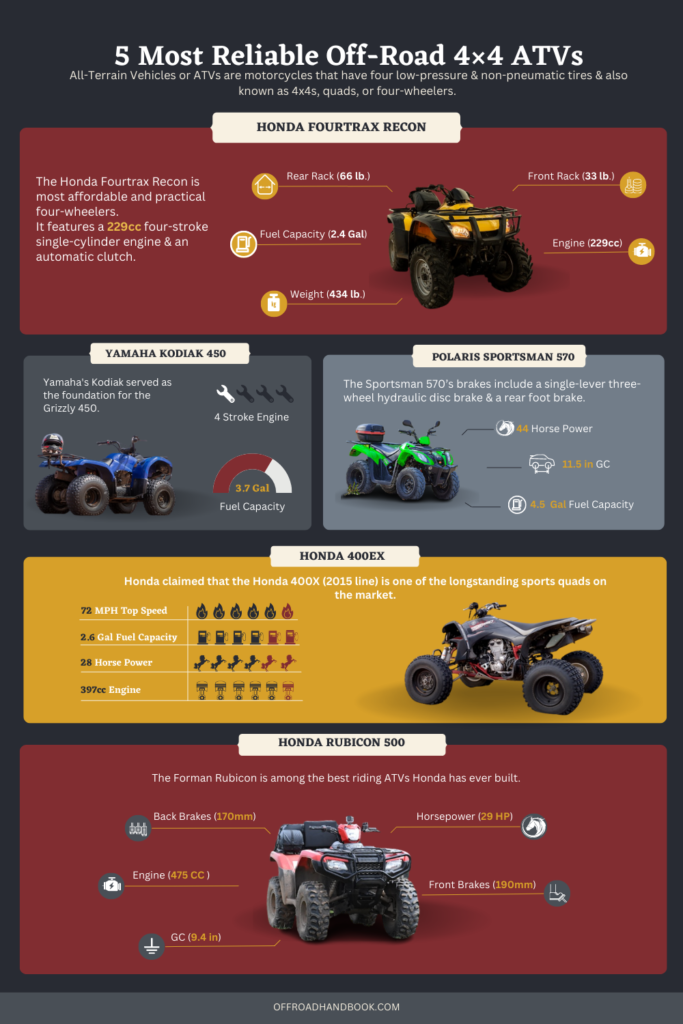 Honda:
Honda Fourtrax Recon: ($4,299 – $4,549):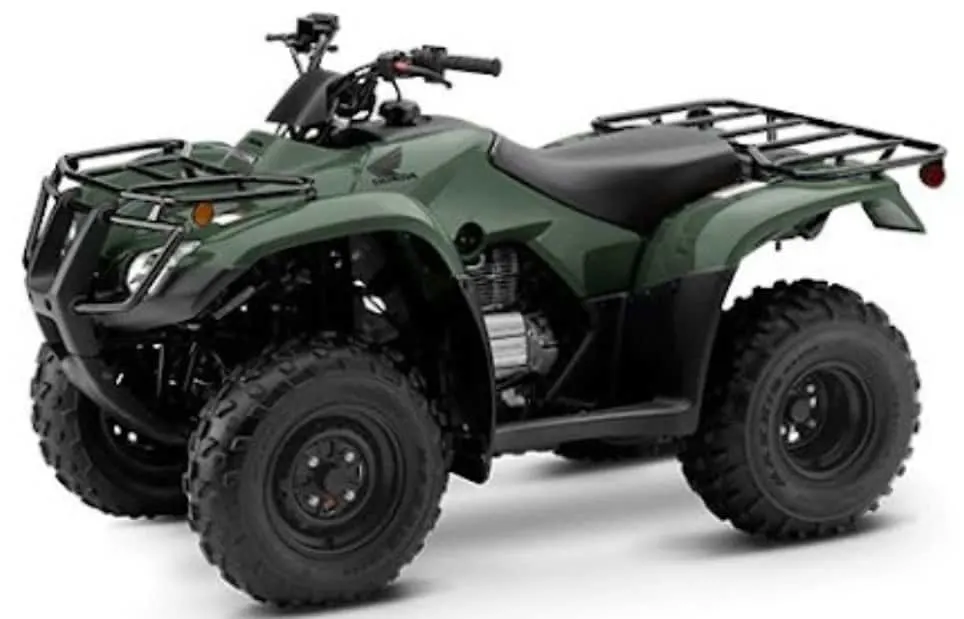 The Fourtrax Recon is one of Honda's four-wheelers' most affordable and practical models. It features a 229cc four-stroke single-cylinder engine, a five-speed manual transmission, reverse, and an automatic clutch.
The front suspension is controlled by a double-wishbone suspension, while a swing arm controls the rear suspension. Each wheel is equipped with drum brakes.
| | |
| --- | --- |
| Specs | 229cc air-cooled OHV longitudinally mounted single-cylinder four-stroke engine Smaller engine and a more compact footprint |
| Size | The Recon weighs 434 pounds with a full tank of fuel and is intended for a single rider. |
| Fuel Capacity | 2.4 gal including 0.6-gal. Reserve |
| Suspension | Front – Independent double-wishbone; 5.1 in. Travel Rear – Swingarm with single shock; 4.9 in. Travel |
| Capacity | Front Rack – 33 lb. Rear Rack – 66 lb. |
Honda Rubicon 500: ($3,500):
Robust and reliable, the Honda Rubicon 500 is popular among ATV enthusiasts. This ATV does the job well. Riders can choose whether to ride trails on weekends or work hard during the week. There is no limit to what the Honda Rubicon 500 is capable of.
| | |
| --- | --- |
| Specs | This Rubicon is equipped with a Honda 475 CC single cylinder overhead valve engine. |
| Suspension | The new double-cradle steel frame features increased stiffness and better torsional rigidity for precise handling and a smooth ride. A new independent dual-arm rear suspension design offers a more optimal shock ratio and increased suspension stroke for 8.5 inches of travel. |
| Brakes | Larger 190mm dual hydraulic disc brakes upfront and 170mm hydraulic disc brakes in the back for strong stopping power. |
| Capacity | All-steel front and rear carriers are larger and offer more load capacity: 99 pounds upfront, 187 pounds in the rear. Flat plates on carriers facilitate loading and offer multiple tie-down points. |
| Ground Clearance | Provides 7.3 and 8.5 inches of travel and 9.4 inches of ground clearance. |
It is not the most high-tech motor, especially coming from a company like Honda, but what it lacks in a flash, it more than makes up for durability.
Honda claims 29 horsepower for this vehicle, and to put that into perspective; the Polaris Sportsman 450 puts out 33 horsepower in the 500 class, which is where this vehicle is positioned. With regards to power torque, it ranks last. However, its biggest asset is its ability to feel bigger than it is.
It's pretty complex compared to Honda's DCT, which stands for the dual-clutch transmission. Let's say it shifts electronically, and it's smooth as butter. Honda's DCT transmission has two modes.
First, Auto makes sense because it does all the work and thinking for you, including deciding what gear you should be in; all you have to do is push the throttle, but the other option isn't manual. It's called ESP, which stands for electronic shift program, translating into electronic thumb shifting for short right upfront.
This is where the excellent torque of this 500 motor makes riding. The Rubicon in ESP mode is even better. Is it versatile even with multiple modes? No, but it's not terrible, especially when used in its element, which is for more mellow riding suspension-wise.
Improvement:
The Forman Rubicon is among the best riding ATVs Honda has ever built do LRM style suspension upfront, and our bag provides 7.3 and 8.5 inches of travel and 9.4 inches of ground clearance. The front end rides quite smooth and seems to soak up pretty much anything. You can throw at it.
In my opinion, the rear end is pretty stiff, and with the compression settings and lighter springs outback, it would be a huge improvement. The deluxe version of the Forman Rubicon comes standard with EPS and is well-calibrated.
Deluxe Features:
Although the steering does not feel sensitive at rail speeds, it is light and free of feedback, even in a 4×4 vehicle. All Rubicon models include deluxe features such as a DCT and an EPS, beautifully painted plastics, and red accented suspension bits and pieces stored under the rear rack and inside the left front fender.
The handlebars are fitted with a small gauge hidden within what appears to be a large headlight pod, and I must admit that switching gears are somewhat cumbersome. The headlight switches should be moved to the headlight pod so that the left switch cluster can be significantly reduced. Finally, the former should be understood.
Exceptional:
From a price standpoint, it ranks inside the 500 class with the Rubicon 500 PS DCT deluxe. The car isn't inexpensive. Lower-priced models dominate ATV sales in the class between five and 600cc. This is a segment for new riders. Exceptional value is the key here.
Having a low-powered motor and not including any of the other large extras that the others do, the Rubicon 500's price is incredibly high in its class. Honda's legendary durability and reliability make it an especially attractive choice to balance the value factor. We can assure you that Honda's reputation is well earned and well deserved.
Honda 400EX: ($2,300):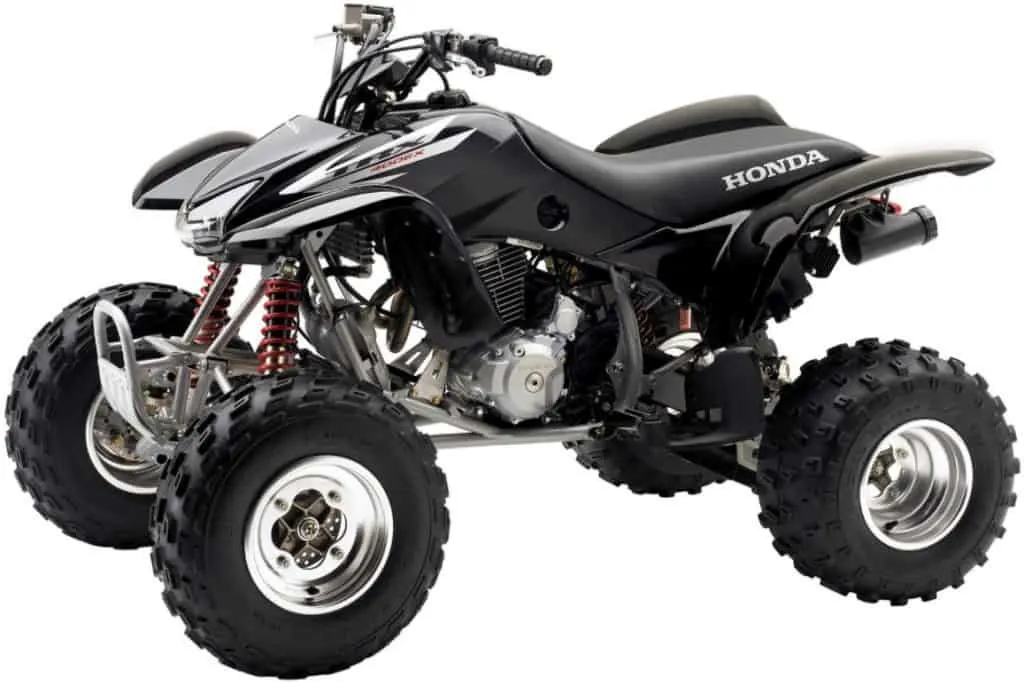 ATV Rider describes this as a simple, air-cooled quad. There is nothing better than a Honda 400EX for tackling trails. Their popularity has caused many of them to be available on the used market. Honda 400s changed many aspects of the motorcycle world. It was the first sport ATV in a decade.
Honda recently announced its 2015 line, with the 400X being one of the longstanding sports quads on the market. It has what kind of horsepower?
According to the manufacturer, a stock 400ex produces about 25-28 horsepower. After 6,500 rpm, it stops producing power. The 5.5G tank holds 5.5 gallons (20.9 litres) of fuel for off-road adventures and extended trips.
With high reliability and an agile handle, this is a good used ATV. The ATV is an excellent choice for buyers looking for a bargain on a used ATV. You can often find them at an affordable price.
| | |
| --- | --- |
| Engine | Horsepower engine 1999 Honda 400ex specs were virtually unchanged through 2009 |
| Top speed | 72 MPH |
| Performance | 397cc dry-sump, air-cooled, four-stroke single-cylinder engine. |
| Engine efficiency | Dual intake and dual exhaust ports |
| Carb | 38 mm piston-valve with accelerator pump |
| Ignition | CD with electronic advance |
| Fuel Capacity | 2.6 gallons including 0.4-gallon reserve |
| Honda 400EX Horsepower | 28 HP |
Consideration:
If you buy any Honda ATV, you can ensure that it will perform at the highest level. Honda is knowng for delivering reliability and excellent performance. Honda ATVs are equipped with steel gears instead of the usual belts found in other ATVs and a bomb-proof transmission. It is easy to ride Honda ATVs even if you are a beginner.
Polaris Sportsman 570 ($6,999):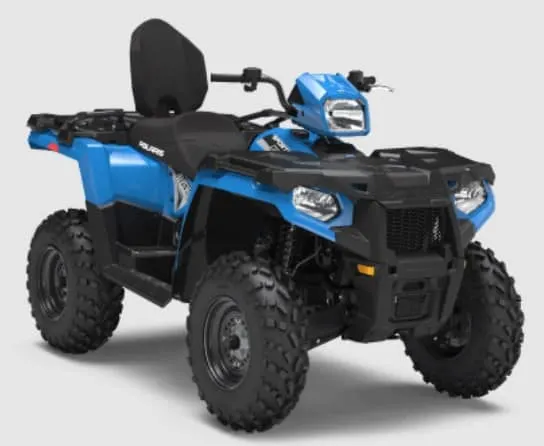 Polaris offers ATVs and UTVs for recreation, utility, and sport with separate brands for different categories.
Starting at $6,999, the Polaris Sportsman 570 is a redesigned model for the 2021 model year. The 567cc, 44 horsepower liquid-cooled engine comes with the price. Additionally, it is equipped with a fuel tank of 4.5 gallons and a payload capacity of 485 pounds.
The Sportsman 570's brakes include a single-lever three-wheel hydraulic disc brake and a rear foot brake, while its parking brake is a park-in-transmission lever with a lock. Several optional packages and features are also available with Polaris' Ultimate Trail and Utility HD editions.
| | |
| --- | --- |
| Specs | Cylinders Displacement 567cc Drive System Type One-Touch On-Demand AWD/2 WD |
| Strength | Four-wheel drive is available on-demand, and the pod has a class-leading 11.5-inch ground clearance. |
| Horsepower | 44 HORSEPOWER from the Polaris Prostar engine |
| Ground Clearance | Four-wheel drive is available on-demand, and the pod has a class-leading 11.5-inch ground clearance. |
| Tires | Stronger 6-PLY 25″ TIRES |
| Fuel Capacity | 4.5 gal (17.0 L) |
Yamaha:
Yamaha Kodiak 450: ($3,200):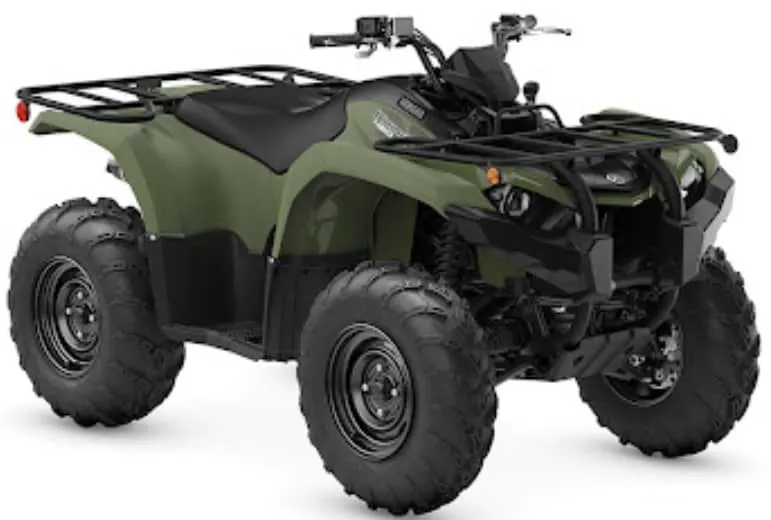 Yamaha Kodiak 450 isn't a big bore 4×4, but it's a great option for anyone who doesn't require such performance. I highly recommend this ATV if you want a reliable vehicle that can get you from A to B. The ATV Rider writes that the Yamaha Kodiak 450 is "an excellent choice for hunters traversing tight trails."
The Yamaha Kodiak 400 is probably the best bike ever built. Yamaha's Kodiak 400 served as the foundation for the Grizzly 450. The Grizzly line is the top of the 50 bike line. The bikes were introduced three years ago.
They had a low price range before that. Grizzly's budget was cut after row three, but Kodiak was continued.
Unique:
Although the engines are similar, the only difference is this is a 401 CC unit, while the Grizzly 450s have a 421, so you can see that this particular bike is in good condition.
As the tires are naked, I know for a fact that these are real – it's been a fair amount of work considering the age. Dunlop tires are the original tires, as shown by the date code on the other one. The other tire has a week number of 14 or 2001, so they might be originals.
| | |
| --- | --- |
| Engine Type | Specific Cylinder |
| Carburetion Type | Fuel Injected |
| Front brake Type | Dual Hydraulic Disc |
| Rear Brake Type | Sealed oil Bath Multi-Disc |
| Fuel Capacity (GAL/L) | 3.7/14 |
| Engine Stroke | 4-stroke |
| Transmission Type | Continuously Variable |
Their dry rot, however, necessitates their replacement. Even though the bikes are almost twenty years old, they look like they are five rather than twenty, so they sell well because they appear to be five rather than twenty years old. I know these have been well taken care of because I usually find the rear axle oil missing.

This causes the brush to pass through the guard and over the frame, hitting the rubber boots, making the ties better. I assume the wheel bearings on this side have been replaced since the ball joints are still present.
Since they still have the original markings on them, they are from week twenty nineteen fifteen, making them much more like the originals.
There's no problem with that; I have one myself. There is a broken ball joint on this axle side, but someone replaced the CV axle down there.

I probably could have sprayed those old CV boots up a bit better to make them more suitable for securing with clamps since they would be attached with cable ties. Since they were so old, there wasn't much surface rust.

Despite the broken bushing, the rest of them are in good shape. That's what I'm interested in. I don't have to worry about rot since these racks were powder-coated by previous owners.
Also Read:
How Fast Does a 125cc ATV Go?
How to Read ATV Tire Size? The Complete Guide
Frequently Asked Questions (FAQs):
Do ATVs make good investments?
Thankfully, the values of used ATVs have remained fairly consistent over the years! The depreciation rate of a four-wheeler is slower than most, making ATVs and UTVs an ideal investment at any time.
What is the top ATV brand?
Honda, Polaris, Can-Am, and Yamaha are among the major, most-known manufacturers of There are many models and prices available from these brands points.
Polaris ATVs are junk, right?
No ATV manufacturer can compete with Polaris. People like different things, but Polaris makes good ATVs. The same applies to other vehicles, cars, trucks, etc. There are bound to be some problems with every brand, but that doesn't mean they're all junk.
What company makes ATVs that last the longest?
In terms of reliability, Honda ATVs are the best. Honda has led the way for many years. Honda invented ATVs. Circa 1970, Honda produced the most popular 3-wheeler, the Honda ATV. Honda is still the most popular ATV brand, even though many manufacturers.
How Much Should A Teenager Weigh?
Whether you're a teenager or an adult, there's an ATV for you. But choosing a reliable ATV isn't an easy task. Parents tend to purchase ATVs they would not enjoy riding.
Teenagers who want to get into ATVs should consider Honda 300ex, Yamaha Raptor 350, Honda TRX90, Yamaha Grizzly 90, and Polaris Ranger 150. Teenagers should only ride ATVs between 70cc and 90cc.
Troubleshooting ATVs That Won't Start?
Here are the likely causes of your ATV not starting:
There is a problem with the battery, or it is not charged
The engine is not circulating fuel
Spark is weak or nonexistent on the ATV
Corrosion or failure of the kill switch
ATVs don't get enough air
The engine isn't getting enough compression
What Should I Do If My ATV Doesn't Start?
We have turned off the kill switch
There's a neutral or park position on the ATV
A fuse has blown
Battery life is low
Circulation of fuel is low
Sparks not present
An air vent is clogged
Filthy Carburetor
A low compression ratio
ATVs are damaged by what?
Leaving the air filter uncleaned
Fuel that has been contaminated or is bad for the engine
The radiator is clogged while you are operating it
Not lubricating it
Tightening bolts too loosely
Submarining with it
It is not regularly washed
Don't change the oil
Is it because ATVs are so expensive?
The reason ATVs are expensive is that they require a lot of valuable components. A second reason they are so expensive is that they are not considered vehicles in the classical sense but rather tools. Furthermore, the market permits them to be that way.
How big should an ATV be for adults?
Adults up to 5'10" should be fine with a smaller ATV (around 400cc) unless special requirements. We suggest 500cc and larger engines for riders who are taller. If you want to ride comfortably, you need a machine that's right for your height.
What is causing ATVs to sell out so quickly?
Lack of plastic
As so many companies are trying to start production at once, the demand for plastic has skyrocketed. Consequently, the automotive industry, including the manufacturers of side-by-sides and ATVs, is being hit hard.
How much does it cost to maintain an ATV?
General tune-ups can cost anywhere from $100 to $400 and include changing the oil, changing the spark plugs, flushing the braking and cooling systems, etc. Professionals, however, typically charge $80-100/hour for labour alone.
What company makes the longest-lasting ATVs?
Honda makes the most reliable ATVs. Honda has been on top for many years. The company is one of the industry's pioneers. Honda produced the most popular 3-wheeled scooter, the Honda ATV Circa 1970.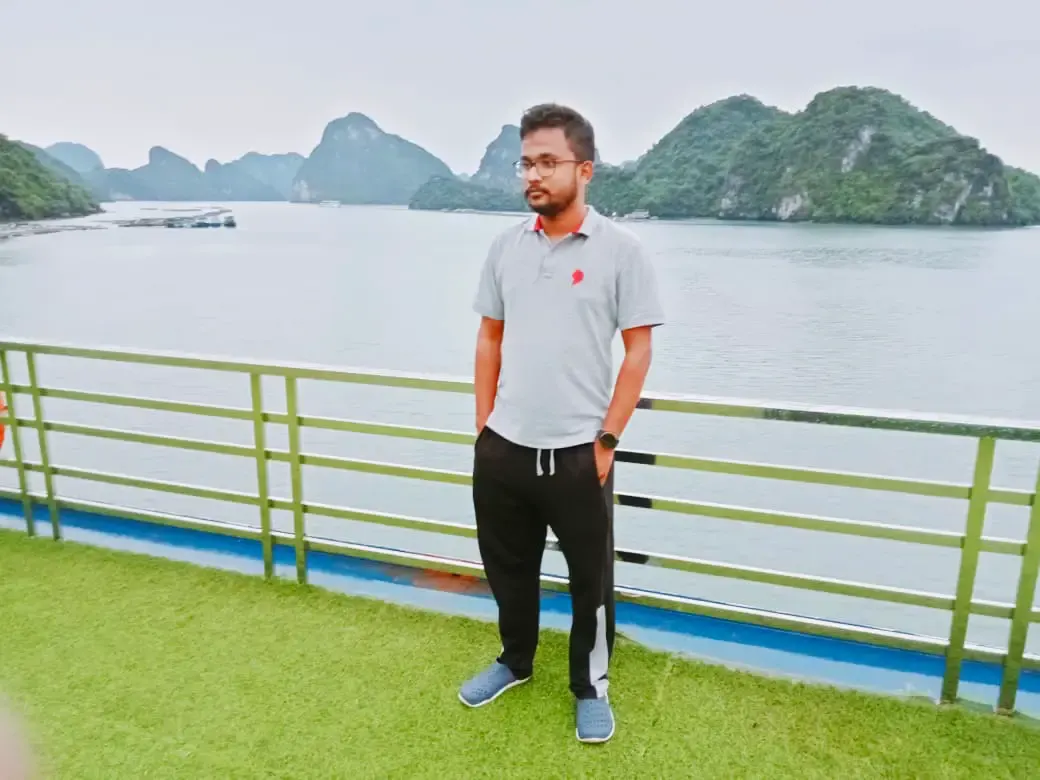 This is Surya. I am an experienced off-roader. I have been off-roading for many years across several terrains. I am passionate about 4×4 driving and want to share my knowledge and experience with others.
My goal is to provide you with the most comprehensive and unbiased information about off-roading.
I curated this article through my personal experience and expertise, and I hope it helps you with what you are looking for.