Although there has been no production of Jeep Patriot anymore from 2017, I still use my Patriot for snow terrain adventures. I'll discuss Jeep Patriot's performance in the snow in this article. So, the question is: Are Jeep Patriots Good in Snow?
Despite being an old model, Jeep Patriot provides above-average performance in rough conditions of snow terrains. Jeep Patriot is good in snow due to its freedom drivetrain, 4WD drive, and five-door compact feature. The skid plate with this vehicle is helpful on snow pathways.
The Jeep Patriot is a compact SUV that offers an attractive mix of style, comfort, and capability. Now that, we know Patriot can run over snow, let's dig deep and find further details.
Are Jeep Patriots Good in Snow?
Jeep Patriot is an old model in the brand of jeeps but still is known to offer incredible features in many ways. It is a 4WD having freedom drive two drivetrains that help drive the vehicle in extremely harsh and rough conditions. Jeep Patriot can bear the extreme conditions of mud, rocky pathways, and thick snow.
The driver can adjust the skid plate with the vehicle, which helps in a smooth flow on the snow pathway. Patriot is a versatile vehicle that can move in the 19-inch depth of water and is an incredible cross overs for your off-roading trips.
Features of Jeep Patriot:
The manufacturing process of the Jeep patriot takes place in Illinois. It comes in five different models. Each of these models displays unique qualities and features, giving plenty of choices for the buyers to fulfil their needs and decide to buy.
The necessities that make them best for snow are:
Roll-up windows

The fully loaded trim level

Comfortable leather

Manual transmission

Advanced in-vehicle technology

2.0 L or 2.4 L World Gasoline 14 engine
The Jeep works very efficiently. It has a break-lock system that is extremely good in use. It has a lower weight in comparison to other such drives. The interior is spacious and provides good room for passengers and cargo too. The cargo space can occupy plenty of stuff as it is a 53.5 ft cube.
Jeep Patriot contains curtain airbags, vinyl load floor, tilt wheel, 6 CD stereo, sliding centre console armrest, and Sentry Key theft deterrent system, among many other features. The airbags in the JeepJeep enhance safety. 
Criteria for Off-Roading in Snow:
The snow track is a serious and challenging terrain on which an off-roading vehicle should be loaded with incredible features to avoid inconvenience. Here we will discuss some criteria you should look for in an off-road vehicle before selecting them for snow terrains:
| | |
| --- | --- |
| | |
| | The feature of ground clearance helps to determine the fact that how large any SUV can drive over any terrain. |
| | The feature of lift potential in your off-roading vehicle increases the ground clearance and is helpful for snow tracks. |
| | Towing power is also a compulsory feature to consider in your off-roading vehicle. It helps you to get out of the sticky situations. |
| | The tire size matters a lot along with tread pattern for the grip on snow terrains. The rubber material plays an eminent role in this aspect. |
Some other features should also be considered, including the winches, lights, brakes, and gears to get out of the perplexing situation when stuck on snow terrain.
Different Models of Jeep Patriot in Snow:
The jeep Patriot was released in three different models; sport, latitude, and limited. Each model had intricate features that helped the jeep perform well on any terrain, including the snow. The elements often help to indicate the performance on snow terrains as it is a difficult path. Each model has unique properties that make them the best one according to its implementation.
Sports Model: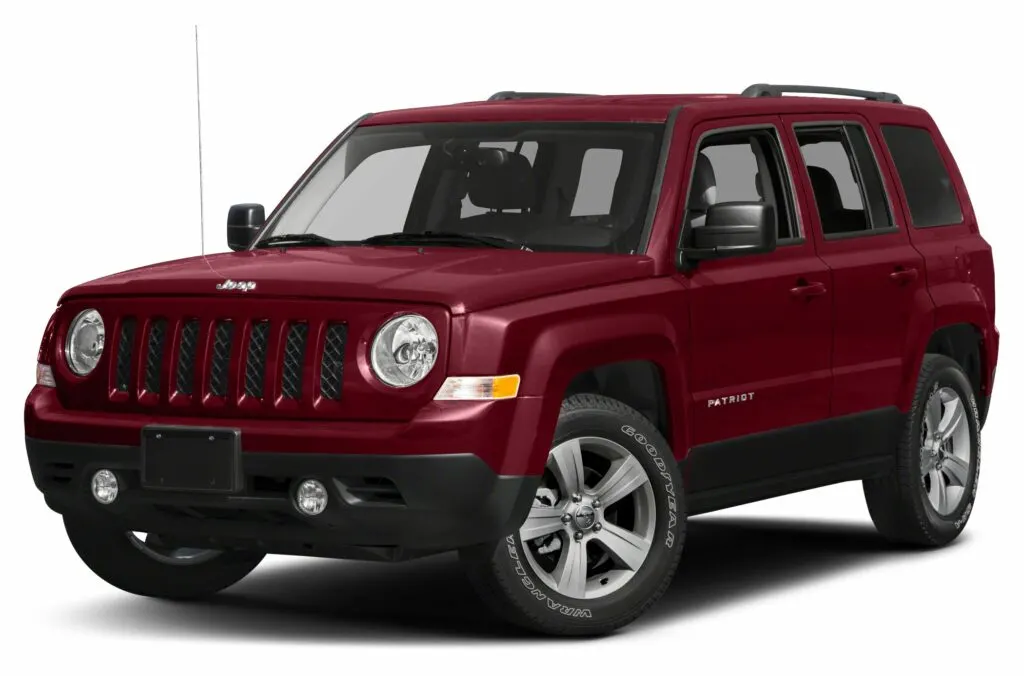 The sports model of the jeep patriot has manual door locks and manual roll-up windows in it. The windows are tinted, and the steering wheel is vinyl-wrapped. It has a dual-note horn and contains an anti-theft ignition. The seating surfaces come in vinyl as well as cloth.
The front bucket seats of the jeep are manually adjustable. The rear bench seat can be folded and has a manual transmission of 5 speeds. The tires and steel wheels are 16 inches in size and are appropriate for all seasons. AM/FM stereo and a CD player designed as a single disc. It has four speakers. The engine may be 2.0L 14 or 2.4L 14.
Latitude Model: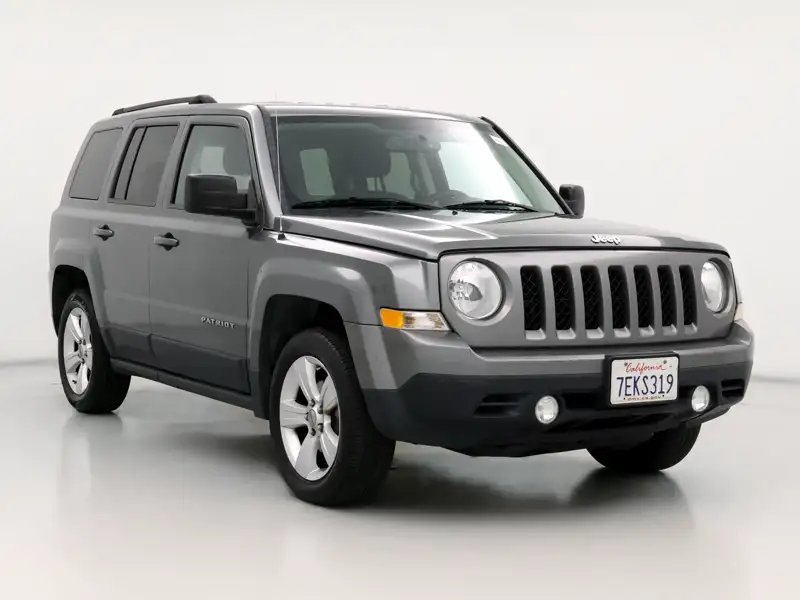 The latitude model consists of power windows. The windows have a one-touch driver's auto-down feature in them. They also have power door locks installed in them. This model has SIRIUS-XM satellite radio in it. This radio is optional depending on the buyer of the jeep.
The steering wheel of the jeep is leather-wrapped. The security system is intact as it ensures a panic feature and keyless entry. The seating surfaces are clothed. Good air conditioning is present that can be controlled manually.
The tires of these models are 17 inches. The alloy wheels are designed for 17 inches. Thus, the thickness is better as compared to the sports model. It also has a dome light flashlight in its rear.
Limited Model: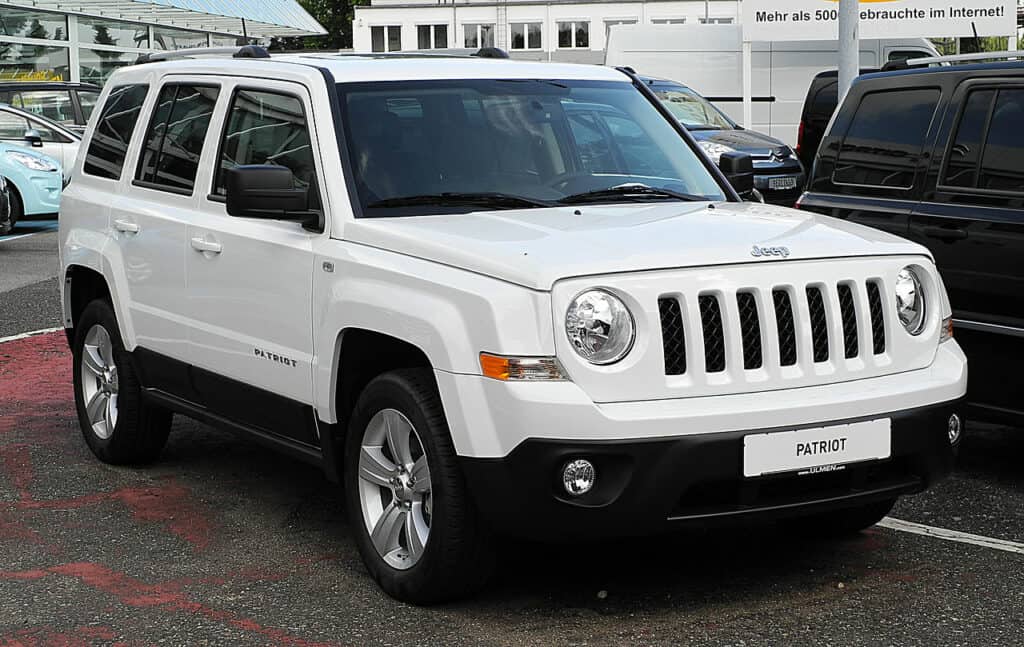 The limited model of the jeep patriot has seating surfaces that are available in cloth and leather. The buyer can choose among these two varieties. It consists of a power front driver's seat.
The power sunroof is another feature of this jeep. It has a Bluetooth telephone system that operates hands-free. This model has limited features compared to the others but still gives better performance.
| | | |
| --- | --- | --- |
| | | |
| Anti-theft ignition with manual door locks and roll-up windows | Power windows with a one-touch driver's auto-down feature | It has a seating surface available in cloth and leather texture. |
| Tires and steel wheels with 16-inch size | Tires and alloy wheels of 17 inches size | Power front driver's seat |
| CD player and AM/FM stereo | | Bluetooth telephone system |
Drawbacks of Jeep Patriot Faced on the Snow Terrain:
Problems with 2007 jeep patriot in Snow:
As far as the problems regarding this vehicle are concerned, the 2007 Jeep patriot's transmission is faulty. This fault in its transmission may cause the jeep to stall. Its engine also works reluctantly when it is accelerated from spotlights. Rust issues on the body panels at the exterior have been observed.
Problems with 2008 Jeep Patriot in Snow:
The 2008 Jeep Patriot may also stall in the case when the air conditioning is turned on. A few users have reported that the steering wheel doesn't respond well and gets out of control. It sometimes accelerates all of a sudden. Braking issues may also occur in very few cases. If the jeep is being driven at a low speed, the engine may cut out reported by some users.
Problems with 2009 Jeep Patriot in Snow:
The 2009 Jeep Patriot has the problem of getting overheated. The power steering system also has shown a few flaws. The transmission problems with the other two models are also there. The engine check light of the jeep also functions wrong at times.
Problems with 2010 Jeep Patriot in Snow:
The 2010 Jeep Patriot's centre of gravity is relatively higher. This high centre of gravity makes problems in driving the jeep on rough terrain. The engine of this jeep is also not quite as powerful. The wheelbase is short and makes it tough to handle around corners and turns.
Problems with 2011 Jeep Patriot in Snow:
The 2011 Jeep Patriot has some issues with the engine. The owner faces difficulty at times when starting it. There is also some problem with power loss. The seized engine brings complications which become an obstacle in need or some emergency.
Problems with 2012 Jeep Patriot in Snow:
The 2012 Jeep Patriot has an excellent off-road capability. It is of good use on rough terrain. The most common issue with this model is that the gas mileage is terrible. It goes some 22 miles per gallon on the highways and goes 29 miles per gallon in the city. It means more frequent stops at the gas station when travelling far.
Known Issues with Accessories of Jeep Patriot:
The Jeep Patriot is known as a world gas engine having a capacity of 158-hp 2.0L. The capacity of 2.0 L is seen in only FWD models.

The engines in most of the models are not quiet and are troublesome. An engine with a capacity of 2.4 L is a better option.

The Jeep Patriot lacks a timing belt and the engines are equipped with a timing chain.

Each model of the Jeep Patriot has different fuel economy features. The best model with the most fuel-efficient trim is seen in the models 201-2017 FWD.
Also Read:
Can Jeep Patriot Go On Beach? All You Need to Know
The Top 10 Jeeps for Off-Roading
Can All Jeeps Go Off-Road? All You Need to Know
Why Does My Jeep Wrangler Keep Beeping? All You Need to Know
Why Does My Jeep Shake At 40 MPH?
Why Do Jeep Wranglers Have Two Batteries?
Why Does My Jeep Wrangler Smell Like Antifreeze?
Frequently Asked Questions (FAQs):
Are there a lot of problems associated with a Jeep Patriot?
Yes, a Jeep Patriot has many issues related to them. These problems include the problems of transmission, engine and electrical issues.
Is Jeep Patriot considered a good car?
Jeep Patriot is overall a good vehicle for off-roading, having an average rating of 3.8 out of 5 stars. It has a good overview for rating and a reliable rate of 3.5 out of 5.
Discuss some of the common problems associated with a Jeep Patriot?
The common issues associated with a Jeep Patriot are:
Failure of engine startup
Water leak issue from the front and rear roof area
Manual and CVT transmission shifting difficulty
Damage to compressor
Abnormal noise production
Are jeep patriots considered a good vehicle for off-roading and road trips?
Jeep Patriots are an excellent choice for off-roading. It provides a comfortable ride to hit the trails and offers a superb suspension experience.
Is Jeep patriot comes under the category of AWD or 4WD?
Jeep Patriot has a 2.0 L and 2.4 L gasoline engine that is enough for running it off the track. Jeep Patriots are available as both front-wheel drive and four-wheel drive vehicles. The 4WD vehicle in Jeep Patriot is controlled electronically.
Why did the Jeep Patriots not come into the market now?
Jeep Patriots are not sold out in the market now due to a lack of technology. They are not equipped with the modern features that a jeep should have. Due to this reason, Jeep Patriots are not sold out in the market now.
How many miles can a Jeep Patriot work?
Jeep Patriots can run more than 400 miles. They have a fuel economy rating of 30 miles per gallon.
Do jeep patriots run good gas mileage?
Jeep Patriots offer an estimated 23 MPG and 30 MOG on the highway. You should choose the manual transmission if you want such kind of efficiency.
Why do the parts and accessories of Jeep Patriot so expensive?
The features and accessories of Jeep Patriot are costly because its components are in lower supply in the market. Due to insufficient supply, their demand is high, and prices are more than usual.
Is Jeep Patriot considered an SUV?
Jeep Patriot is a small SUV that has an upright body. It is equipped with 2 and 2.4 Liter cylinders and engines. The engines and cylinders are slow and noisy related to Jeep Compass and Dodge Caliber.
Do Jeep Patriots possess a transmission problem?
Some transmission problems are associated with a Jeep Patriot, including the production of whining and shudder noise. These noises result from the defective transmission, but damaged brakes can also be a significant reason.
Does Jeep lifting cause any problem to the vehicle?
If the kit is not set up correctly, lift kits can be the wrong choice for the jeeps. The lift kitting can leave adverse effects on the quality of the ride even after proper installation and setup. You require a lot of maintenance to lift your vehicle without affecting them.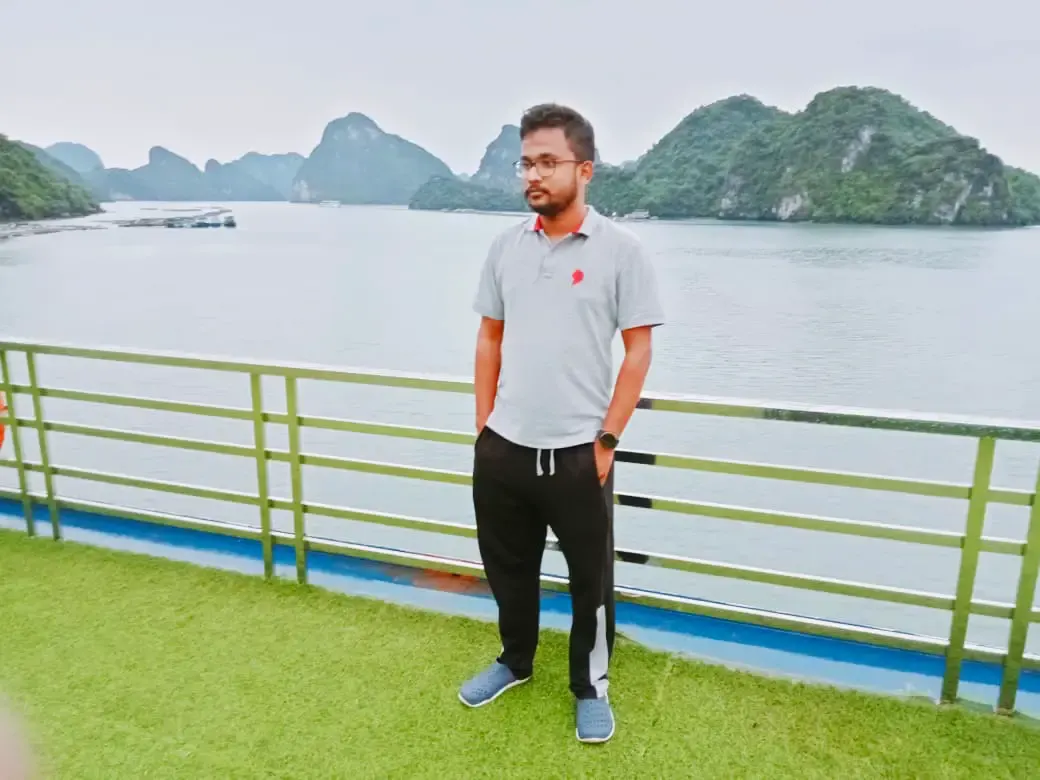 This is Surya. I am an experienced off-roader. I have been off-roading for many years across several terrains. I am passionate about 4×4 driving and want to share my knowledge and experience with others.
My goal is to provide you with the most comprehensive and unbiased information about off-roading.
I curated this article through my personal experience and expertise, and I hope it helps you with what you are looking for.