The Jeep 2.0 Turbo engine has been around for quite some time and has been used in various Jeep models. However, despite its reliability, there have been some issues reported by previous users, and it's essential to be aware of these potential problems before you invest in this engine.
The common problems with Jeep 2.0 turbo include the lack of manual transmission, turbo lag, oil leakage, faulty wastegate, low horsepower, low torque, high maintenance cost, and battery coolant leak.
In this article, I'll take a look at some of the most common Jeep 2.0 Turbo problems so that you can make an informed decision about this engine.
Jeep 2.0 Turbo Engine Overview:
The Jeep 2.0L Turbo Engine is an impressive one that offers an outstanding balance of power and efficiency. It features a lightweight sand-cast aluminum cylinder block and cast-iron liners.
In addition, an open deck design reduces cylinder wall side loading, which is essential for improved performance.
The crankshaft is made from a lightweight material and is offset from the cylinder bores to reduce side loading.
The crankshaft is fitted with a low-friction roller-bearing balance shaft and a variable displacement two-stage oil pump. This two-stage oil pump provides high-pressure oil only when the engine is under high load and low-pressure oil during typical driving conditions.
The pistons are cast aluminum with four-valve pockets and plasma-coated piston rings. This allows for improved combustion and helps reduce spark knock.
The engine also features piston oil squirters, which help to cool the pistons and reduce spark knock.
It's perfect for Jeep enthusiasts who want the most out of their vehicle. With its lightweight design, low-friction components, and advanced technology, the 2.0L Turbo engine is sure to impress.
| | |
| --- | --- |
| | |
| | |
| | |
| | |
| | |
| | |
| | |
| | |
| | |
| | |
| Type of internal combustion engine | Four-stroke, turbocharged |
| | |
| | |
| | |
| Engine oil capacity, liter | |
| Oil change interval, mile | 9,000 (15,000 km) / 12 months |
| | Jeep Wrangler (JL), Jeep Cherokee (KL), Jeep Grand Commander |
Most Common Jeep 2.0 Turbo Problems:
Since every vehicle manufactured by any company comes with some known issues and problems, it is quite evident that despite these issues present in the jeep 2.0 turbo. It still can be relied upon when it comes to off-roading.
Some of the common problems arising in the jeep 2.0 turbo engine are discussed below:
1. No Option of Manual Transmission in Jeep 2.0 Turbo:
The most common problem you may encounter is that you won't find the option of manual transmission with Jeep 2.0 turbo. The company only manufactures the vehicle with an automatic transmission. 
If you wishe to purchase the vehicle with 2.0 turbo engine, you would have to compromise on the type of transmission this vehicle offers.
When it comes to rigid vehicles, many prefer to buy cars with manual transmissions since manual transmission produce more power than automatic transmission.
However, this still is not a big issue if you can cope with the automatic transmission.
Check the video instructions below to find out the Jeep 2.0 turbo engine reliability:
2. Turbo Lag Issue:
Another issue regarding 2.0 turbo is that when the vehicle is being driven at higher speed, it suddenly starts lagging, which makes the car less responsive.
As a result, the drive comfort and leisure of the vehicle are compromised, and often, when quick response and more power are instantly needed, the turbo fails to kick in. This problem could be a headache for owners of jeep 2.0 turbo.
You can install a throttle booster to reduce the turbo lag.
A throttle booster is a device that is designed to increase the response time of the throttle body. It works by increasing the amount of air that enters the engine. This, in turn, increases the amount of power the engine can generate and helps eliminate the lag.
Check the video below to find out how a throttle booster can help you in reducing the turbo lag:
3. Oil Leakage in Jeep 2.0 Turbo:
The oil leaks from the turbo-charged engine for various reasons.
However, the main reason is due to a faulty oil cooler which is responsible for keeping the temperature of oil in the engine at a moderate level.
The oil starts to leak from the engine when the temperature level is disrupted. Oil also leaks from the engine due to a worn-out or damaged oil pan gasket.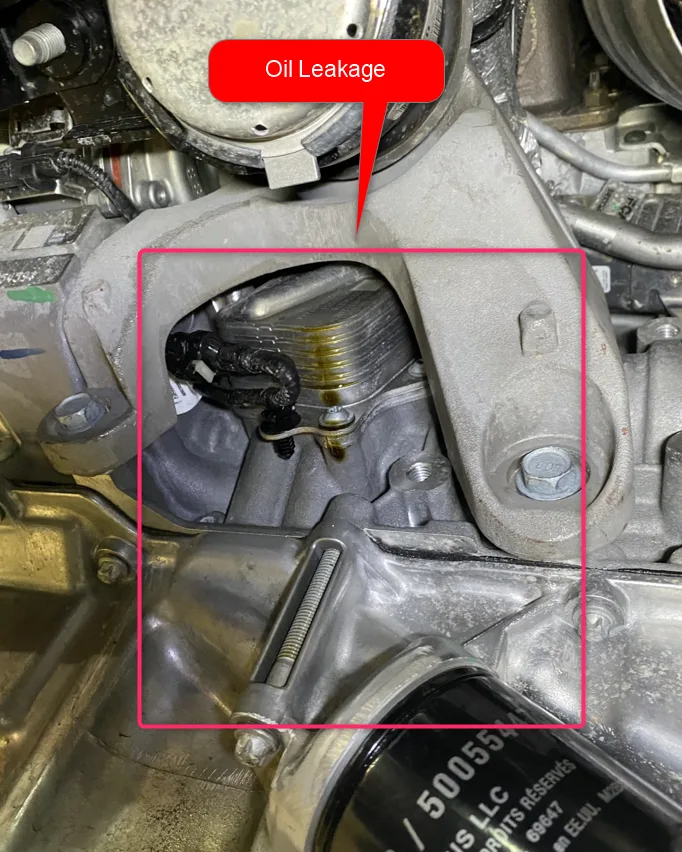 Therefore, it is better to repair the oil leak in the engine beforehand to prevent damage to the engine.
4. The Onset of Engine Lights in Vehicle:
A common problem seen among the users of the jeep 2.0 turbo is that the engine lights of the vehicle often come up automatically, with no reason. Or the engine lights show up in the instrument cluster for a minor reason.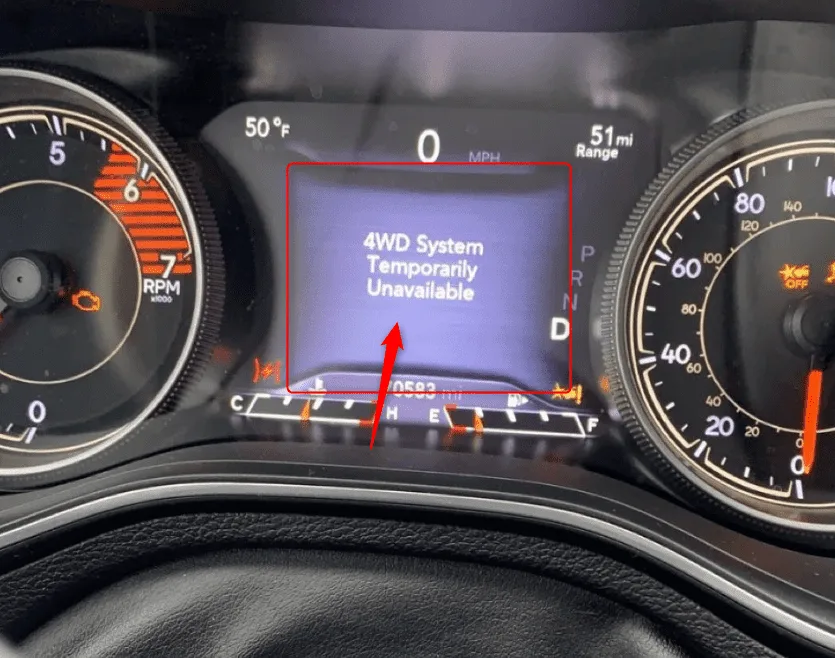 If you are not entirely familiar with the habits of the car, this problem may seem alarming.
However, the engine light issue can go away by checking for any blown-out fuse, loose wires, MAP sensor, or by replacing the battery.
5. Faulty Waste Gate:
A faulty wastegate in the turbo-charged engine is a common problem detected through excess engine noise. You may encounter the related fault code P0243, Wastegate Solenoid (WS).
There are various factors behind the problem of excessive noise production, among which the major one is a faulty wastegate.
Signs of a failing turbo wastegate include no accelerating boost, fluctuating turbo boost pressure, and a drastic reduction in fuel economy.
Wastegate regulates the amount of exhaust gas excreted through the vehicle's engine. When the wastegate does not work correctly, a loud noise is produced than usual, which can cause the engine to backfire. Therefore, it is essential to get the engine checked by a mechanic to fix this fault.
6. High Maintenance Cost:
The 2.0 recommends 91 octane fuel, which can be more expensive than regular gasoline.

Turbos require additional maintenance compared to non-turbo engines.

The 48-volt battery system requires additional maintenance costs.

The 2.0 requires more frequent spark plug replacements at 30,000 miles, compared to 100,000 miles for V6 engines.
7. Battery Coolant Leak:
A common issue faced by users of the jeep 2.0 turbo is that the coolant of the battery pack gets leaked, which often happens because of overheating issues, or a damaged battery pack.
The leaked coolant in a battery and engine leads to overheating and can damage them. In addition, the coolant is relatively lower than usual during leakage, which affects heat dissipation.
It is recommended to check the coolant level during overheating of Jeep 2.0 turbo engine, and you should seek help from a professional mechanic to resolve this problem.
8. Less Horsepower:
The jeep 2.0 turbo has low power figures compared to the other competitive vehicles, which are equipped with v6 engines in the market.
The jeep has a horsepower of 270, which means that it could disappoint the consumer if compared with the competitors (other V6 variants).
The overall horsepower and torque, which are 270 hp and 295 lb-ft, are not enough for Jeep 2.0 turbo, especially for hauling heavy loads.
9. Low Towing Capacity:
The 2.0L Turbo engine provides a towing capacity of up to 3,500 lbs.
The vehicle falls below expectations in the case of towing capacity and lacks features including low horsepower and torque.
10. Requirement of Premium Fuel:
The jeep 2.0 turbo requires premium fuel for its best performance, so if the user wishes to take full output of the vehicle, they should ensure that the jeep has unleaded hi-octane in it.
Off-Road Diesel 101- All You Want To Know
Is the Jeep 2.0 Turbo A Good Buy?
The Jeep 2.0 turbo is considered a good buy despite the above-discussed issues because of the reliability of the engine that comes with the vehicle. 
Furthermore, the Jeep 2.0 turbo is regarded as a tough and rigid engine, which is suitable for all sorts of terrains and has been widely accepted by people all over the globe.
The Jeep has moderate power, good fuel economy, and is reliable enough to be driven easily in off-road terrains. This is all you or an enthusiast demands from their vehicle, and the Jeep 2.0 turbo delivers all of it!
Jeep 2.0 Turbo Direct Injection:
The Jeep 2.0 turbo direct injection is considered a problem in vehicles, but it is a turbocharged engine with a capacity of holding 2.0-liter fuel. Direct injection is an injection system of fuel in the internal combustion engine of vehicles.
This system delivers the fuel directly into the combustion chamber or cylinder, which injects the fuel directly into the combustion chamber. Various reasons have increased the usage of direct injection in the Jeep 2.0 turbo.
These reasons include the reduction in emissions from vehicles, improvement in the fuel efficiency of vehicles, lower cost, and better engine performance.
How Long Does a Jeep 2.0 Turbo Last?
The Jeep 2.0 turbo holds effective engines that make them the best in the market but still, they have a few shortcomings too, which cannot be ignored.
Nevertheless, the Jeep 2.0 turbo can last longer (at least 60000 miles+) than usual if it is well-maintained and used with proper maintenance.
Jeep 2.0 turbo is considered a vehicle with a powerful engine that acts responsively. The vehicle has a fuel economy rating of 17 mpg and works at 23 mpg on the highway.
Recall of Jeep 2.0 Turbo:
Jeep has recalled certain 2018 JL models equipped with a 2.0-liter turbo engine due to an issue with the fuel supply line connector supplied by TI Ashley.
The plastic connector, which attaches to the high-pressure fuel pump, may crack prematurely. The suspect batch of connectors was included in Wrangler production between January 24th and March 18th, 2020, affecting 14,410 vehicles.
The company is aware of three field reports, 55 customer complaints, and 806 warranty claims related to this problem. Fortunately, there have been no reported accidents.
Final Thought:
In conclusion, the Jeep 2.0 turbo engine is an excellent choice for Jeep owners, but it is vital to consider any potential issues before purchasing.
The Jeep 2.0 turbo engine can provide excellent performance and reliability with proper maintenance and repair. With this in mind, Jeep owners should weigh their options carefully before deciding.
Also Read:
Why Jeep Grand Cherokee USB Port Not Working-How To Fix
Jeep Cherokee Service Shifter Light ON Meaning- How to Fix
How to Fix Jeep Grand Cherokee Suspension Problems?
Why Your Jeep Grand Cherokee Won't Move in Gear- How to Fix?
12 Reasons Why Jeep Grand Cherokee Won't Start- How to Fix
Frequently Asked Questions (FAQs):
Is the Jeep 2.0 turbo engine considered a reliable option?
Jeep 2.0 turbo engine is considered a reliable option in vehicles. This vehicle's engine uses direct injections to spray the fuel in the engine's cylinder. The injectors fuel the sprays.
Of course, if the Jeep 2.0 turbo has a turbocharged 4-cylinder, it requires premium gasoline for its work. But, on the other hand, jeep 2.0 needs regular unleaded gasoline for its work.
Does the 4-cylinder Jeep motor in a vehicle considered a good one?
The 4-cylinder engine holds a motor that is considered a good option. It helps the vehicle to maintain better fuel economy and allows the vehicle to perform well.
Does the Jeep 2.0 turbo engine consume more fuel than other vehicles?
The Jeep 2.0 turbo engine is powerful and has a capacity of 2.0-liter. Therefore, it is likely to burn more fuel than other vehicles.
Does the 2.0-liter engine work fast in vehicles?
The 2.0-liter engine works quickly and offers a sporty ride on off-road terrains. In addition, the perfect size of the engine makes the vehicle work faster.
Which Jeep model is considered the best one to work on gas?
The model Jeep Wrangler plug-in hybrid is considered the best to work on gas. It offers a mileage of 49 MPGe. Besides this, Jeep Renegade is also a fuel-efficient vehicle that holds a gas powertrain.
Is the engine in Jeep 2.0 turbo considered an efficient option?
The engine of the Jeep 2.0 turbo is considered an efficient option having a power of 275 horsepower and a torque of 295 lb-ft. In addition, the engine delivers solid fuel efficiency having less complication.
Does the engine of Turbo 2.0 turbo jeeps consume more fuel?
The turbo 2.0 jeeps have large engines having a capacity of 2 liters. Therefore, they are likely to burn more fuel.
What are the disadvantages of the turbo 2.0 engine?
Some disadvantages of the turbo 2.0 engine are that it generates more power and energy output per second Jeep. More energy is pulled out by the vehicle burning more fuel.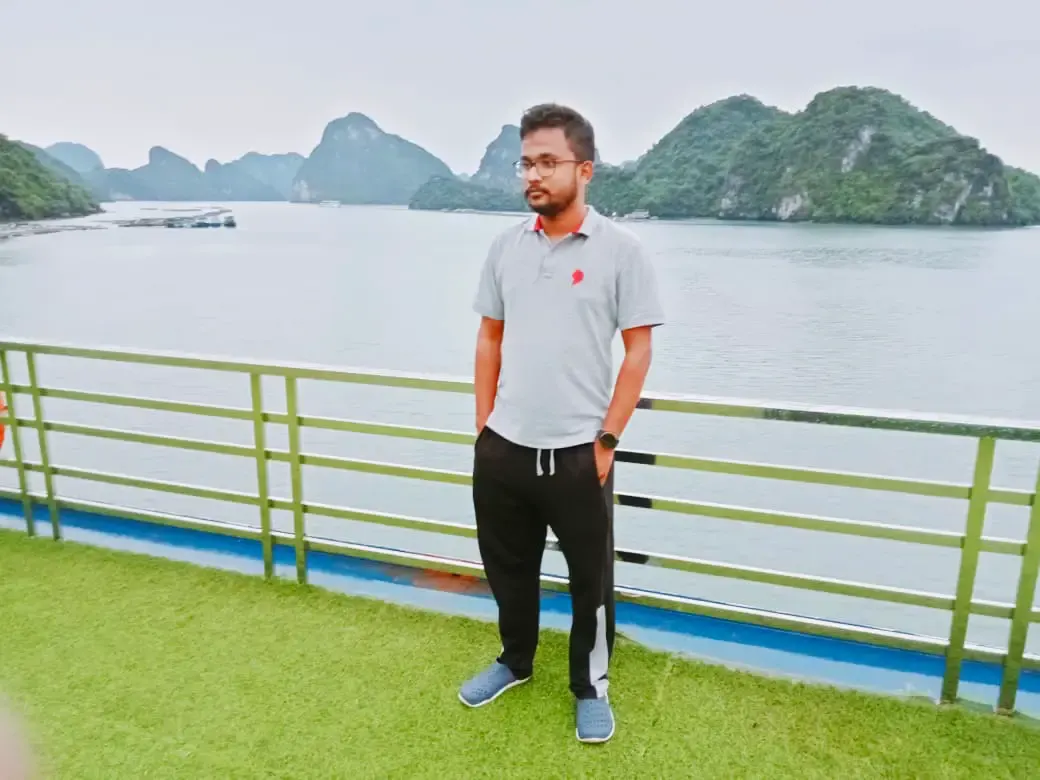 This is Surya. I am an experienced off-roader. I have been off-roading for many years across several terrains. I am passionate about 4×4 driving and want to share my knowledge and experience with others.
My goal is to provide you with the most comprehensive and unbiased information about off-roading.
I curated this article through my personal experience and expertise, and I hope it helps you with what you are looking for.