A side by side ATV, also written as "SxS" in writing terms, is a vehicle that is quite similar to an ordinary All-Terrain Vehicle. An ATV is a vehicle used as a machine or vehicle for all purposes and is considered suitable for all types of terrains, which gets clear when we read the name in literal terms. What is a side by side ATV?
A side by side all-terrain vehicle (SxS) is the type of ATV used in all kinds of terrains for different purposes, but the difference is that it features two seats. An SxS ATV includes two seats, which might be side to side, or front and behind, depending upon the frame of that vehicle.
What is Side by Side ATV?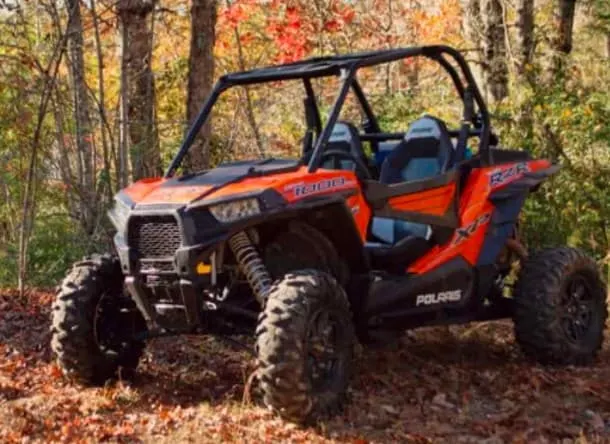 There are a lot of terms that are used for a side-by-side ATV. Most of these terms are often written in the articles we read or in other points in our daily lives. Some of the common names or terms used for a side-by-side ATV are as follows;
Utility Task Vehicle (UTV)
Off-Road Vehicle (ORV)
Recreational Off-Highway Vehicle (ROHV)
Multipurpose Off-Highway Utility Vehicle (MOHUV)
Buggy
Dune buggy
Machine
Rig
Side by side ATV is a good choice for taking an off-road trip with a group of friends or family. It may also be used for hunting purposes. The evident difference between an ATV (all-terrain vehicle) and a side-by-side ATV is that one is only for single riders while a side-by-side ATV is for multiple riders making it handier. It also comes with bigger storage space. UTV's are easy to understand for anyone who knows how to drive a regular car and its mechanics and workings.
One won't need extra practice or learning skills to drive. A UTV can also furrow through the snow in winters, and they are also good at towing because of their large and heavyweight. On average, they provide a good, comfortable, enjoyable, or even cozy ride, making hitting the trails easy and more accessible. They have significant horsepower too.
As far as their prices are considered, buyers are expected to pay from $8000-$30,000 or anywhere in between. However, variations still exist, and you might be able to find a cheaper model as well, though with fewer features but a simpler vehicle.
It is, however, essential to note that because they are wide (accommodating more number of passengers), they cannot be taken everywhere and will have limited use in this respect. The best part about buying a UTV is its hauling and tugging ability. It can easily attach pull and draw carriages.
Behind a UTV, there also exists a truck's bed or more commonly referred to as a cargo bed. It is an area or space of the truck which is only meant for storage purposes (for instance, tools and clutter). UTV's also come with windshields and dry boxes.
Types and Brands of Side by Side ATV:
There are different types of side-by-side ATVs, including utility, sport-utility, and sports or recreational UTVs, which we will discuss below:
Utility:
Utility UTV is used for practical purposes and aids in other activities such as hunting. This UTV is used majorly to get around in farms, tow, plow snow or carry equipment. They are practical and comfortable vehicles and are affordable sides of UTVs. They are also best to clear debris and rugged terrain from erosion.
Sport-Utility:
A utility or sports utility is an all-rounder UTV. It can be used for practical as well as for recreational purposes too. It can hold both the driver and the passenger in its sporty bucket seats. This is a way to go if you choose a UTV that can meet all its needs. They provide more space for cargo and are designed especially for utility workers.
| | | |
| --- | --- | --- |
| | | |
| John Deere Gator XUV 825i | | |
| Kawasaki Mule Pro-FXT Ranch Edition | | |
| 2019 Textron Prowler Pro XT | | |
| 2019 Can-Am Defender HD10 XT | | |
Sport:
If you want a powerful and advanced UTV in which you can quickly sink your money, then this choice is the best! Sports UTVs, also known as recreational ATVs, are powerful and advanced. Winches and cargo space are not in proper focus, so they are the cheapest option. These UTVs are small and sleek, having bucket seats and powerful engines. They are efficient off-road vehicles built for high-speed fun with family and are worth the bill.
| | | |
| --- | --- | --- |
| | | |
| | | |
| CAN-AM Maverick X ds TURBO | | |
| | | |
| | | |
Brands:
1. Can-AM:
Can-Am Maverick X3
Can-Am Defender PRO Limited HD 10
Coolest UTVs in market

Horsepower =195

Three-cylinder engine

Smart-Shox suspension system

Offers a smooth ride
Best for work-related applications

Hauls the materials from place to place

Great loading space

Includes a dump mechanism
2. Polaris:
Polaris RZR Turbo
Polaris Ranger Crew 1000
One of the best new UTV in-market

Active suspension systems

Includes new refinements

Improved clutch system for better handling

Includes lighter wheels

Newly designed engine air intake
This item features everything which must be in a UTV.

It includes improved comfort

It offers plush seats

It includes a brand-new and purpose-built engine

This brand delivers maximum power
3. Yamaha:
Yamaha YXZ1 000 SS
Yamaha Wolverine RMAX4 1000
One of the most enjoyable side-by-sides takes UTV trails to explore the great outdoors.

It holds four shaft-driven wheels and paddle shifters.

It offers five-speed transmission.

This version is the wonder machine with all the best accessories.

It also offers super-bright LED lights for night driving.

It also holds 14-inch bead lock wheels.
Simplest yet most durable and versatile side-by-side in the market.

It can haul up to four people at a time.

It offers plenty of extra cargo.

It features a 999cc, liquid-cooled and 4-stroke engine.

It provides smooth performance and handling.
4. Kawasaki and Honda:
Kawasaki Teryx KRX 1000
Honda Talon 1000R
One of the best and new UTVs.

It offers a 99-inch wheelbase for improved stability.

It offers top-of-the-line performance.

It can handle the roughest of terrains.

It includes an enhanced stereo system and a powerful winch add-on.
It is one of the powerful vehicles giving the best automotive experience.

It includes a six-speed dual-clutch transmission.

It has a wider wheelbase.

It holds improved stability and an excellent suspension system.
5. CF MOTO and Arctic Cat:
CF MOTO ZForce 950 Sport
Arctic Cat Wildcat XX
It is a great yet entry-level UTV.

It is less expensive as compared to other new UTVs.

It holds a small engine and offers a lower horsepower rating.

It is considered a great model to start the UTV adventure.
It is the best and new UTV on the market.

It offers about 130 horsepower engines to eliminate potential failure points.

It features tool-less fasteners in body design.

It is most durable and reliable.
Difference Between Side-by-Side Vehicles and ATVs:
Side-by-side and ATVs are not the same class of vehicles. There are many differences between quads, 4 wheelers according to their different design features. Here we will discuss some major features and differences.
| | | |
| --- | --- | --- |
| | | |
| | Steering wheel just like a car | Handlebars like a motorcycle |
| | | Hand controls like a motorcycle |
| | | |
| | Roll cage, seat belts and optional doors | |
Things To Pay Attention To While Choosing Side By Side Vehicle:
Either an ATV or a UTV, each side by side is built for a specific job having specific limitations. While purchasing a side-by-side, here we will discuss some aspects that you should consider so that you can buy the right vehicle for your job.
Wheelbase:
Some people demand the vehicles that can work best in lumber yards or mountains with fallen trees. Some require the ones that can clear the debris and obstacles that may lie on the road. If you are also in search of such a vehicle then, go for the one having a wheelbase higher than or equal to 20 inches.
Tow capacity:
Most farmers and miners in the market demand a vehicle that can tow their maximum load. If you are also looking for a vehicle that can work best in this aspect, then look for the one having tow capacity. There are many UTVs available in the market having a towing capacity between 1350 lbs-1500 lbs.
Payload Capacity:
There is pickup-like rear associated with most of the side-by-side, which can help to carry most of the things on it. If you are also looking for a similar vehicle, go for the side-by-side option, which is built like a mule. This could help you carry all your gear and the heaviest weight capacity.
Similarities and Differences of UTVs (Side by Side) and ATVs:
| Similarities | Differences |
| --- | --- |
| Both the ATV and UTV have the same mechanical parts. | Both offer a totally different driving experience. ATV handles are more like a motorcycle while UTV handles are more like a car. |
| Both vehicles have multiple different names for the same machine. They are known as All-terrain vehicles, quad, 4-wheeler, 3-wheeler. | Riding on an ATV the body is more prone to lean into corners while this is not the case with the 4-wheelers. |
| These both can be used on narrow paths and smaller tracks which makes them more versatile. | In UTV, the bodyweight has less impact on the overall driving experience. While on ATV the weight shifts around limiting the number of passengers which can limit your mobility. |
| They are made up of the same manufacturers and brands having similar parts such as off-road tires, A-arm coil-over suspension, and comparable engine sizes. | UTV has less ability to use your weight to correct any sort of aerial balance issues. You are fairly fixed once you hit the jump. |
A detailed guide on What is UTV vs ATV? Which One is Right for Me
Features of A Side-By-Side ATV:
When looking for side-by-side vehicles, go for the vehicles having the following physical characteristics as below:
Look for a vehicle having seating for at least two people
Go for the four-wheeler vehicle
Go for the bucket seats and bench seating vehicles
Look for the one having a steering wheel
Look for the foot controls or braking
It is good to have seatbelts and a roll cage for additional safety
What Do You Look for In A Side-By-Side ATV?
Side-by-side vehicles are essential whenever you plan for off-roading. Side-by-side vehicles include sports models which can offer impressive top speeds. There are utility models, too, which are built for work only. There is also a hybrid model, which lies somewhere in between. Here we will discuss some common uses for UTVs, including the following as below:
Hauling gear when hunting, camping or fishing
Working on the property or at the job site
Travelling through town
Trail riding
Hauling gear:
You need storage space to use your UTV and make it set for your outdoor adventures. If you are looking for plenty of room to set up your rifles, fishing poles, or camping gears, then you must look for a cargo box, a gun boot, a roof rack, and a small trailer having the ability to pull.
Working:
Side-by-side is considered a perfect match for those who involve hauling logs and heavy equipment work. You must look for a few additional things in your hardworking UTV, such as a large cargo, a winch, four-wheel drive, and a cab enclosure.
Travelling:
You will need something street legal if you plan to take your machine from trails to the pavement. There is always an option of modifications in it, but if you want something ready to go, you must look for the things like DOT-approved tires, windshield having wipers, turn signal kit, and safety belts which are a must!
Trail Riding:
Everyone has their style of riding for the sake of adventure. Some people prefer to coast over the sandy dunes, while others go deep in the woods. If you are also looking for trail riding, you must include the following things in your ridings, such as something extra that can help lift the mud and a narrow machine for trails. You must also look for tires with extra traction for rocks and a plow for snow.
Also Read:
What is a UTV vs ATV? Which One is Right for Me
What Size ATV Do I Need to Buy for Off-Roading?
Frequently Asked Questions (FAQs):
What is the major difference between ATV and side-by-side?
An ATV is called an all-terrain vehicle known as a quad, while UTV means a utility task vehicle and is also known as side by side. ATV is intended for single riders, while UTV can hold four passengers at a time.
What vehicle is side-by-side?
Side-by-side or UTVs hold typically a seat of two to six seats in which people can sit side by side with each other. UTVs are versatile which can be used in different walks of life.
Is UTV safer or ATV?
UTVs or side by sides is considered much safer than traditional ATV quad. They are built on more safety measures as compared to UTV.
Is UTV a street-legal vehicle?
UTV is not considered a street legal off-roadvehicle as it does not meet the on-road emission regulations. It cannot be registered as on-road vehicles. If you want to get it street legal, you need to add some accessories or required components to meet the federal and state requirements.
Which is better: side by side or four-wheeler?
If you are looking for a vehicle having more pulling power and plenty of storage, then a Can-AM side by side is best. But if you are looking for a plow and pull a trailer, then an ATV works best.
Do side by side flip easily?
The rollover is low in UTV, but it is still seen to some extent. It is advisable not to do it quickly as it can cause your ATV or UTV to roll backwards.
Does UTVs have seat belts?
UTVs do have seat belts that help the rider stay firm at their seat inside their protective roll cage even when you ride on rough terrain and in the event of a crash.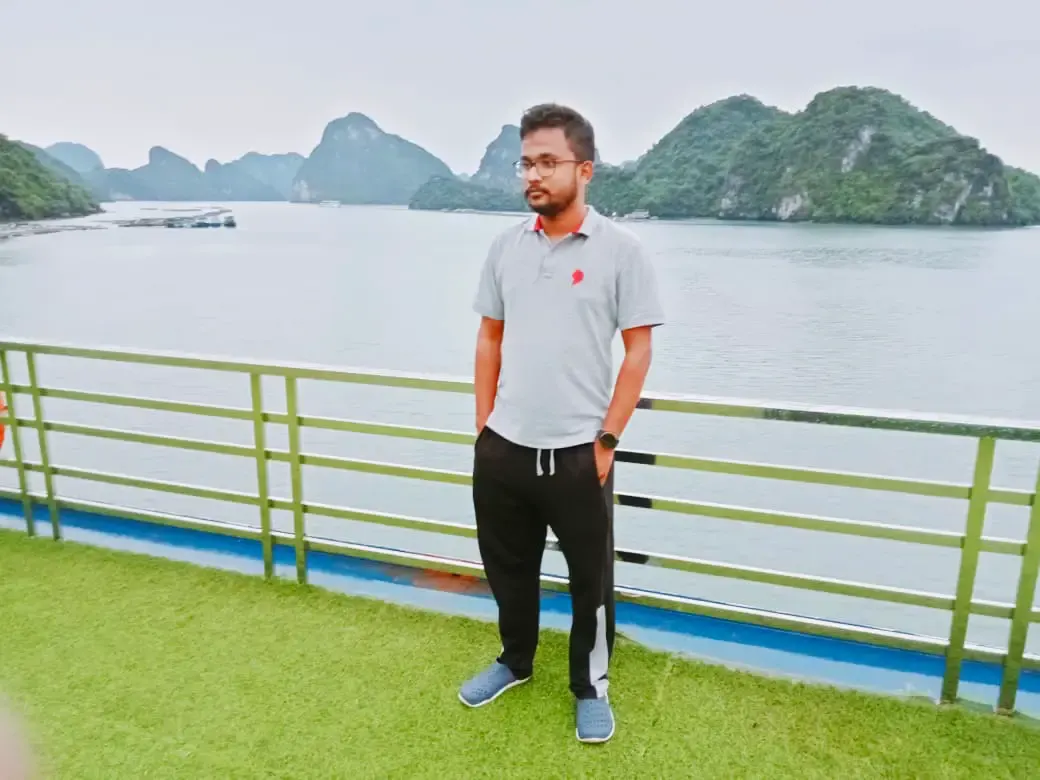 This is Surya. I am an experienced off-roader. I have been off-roading for many years across several terrains. I am passionate about 4×4 driving and want to share my knowledge and experience with others.
My goal is to provide you with the most comprehensive and unbiased information about off-roading.
I curated this article through my personal experience and expertise, and I hope it helps you with what you are looking for.