The Honda Talon has become popular for those seeking a robust and reliable UTV. With its rugged construction, upgraded features, different models, and two special editions, the Honda Talon has quickly become a must-have for many. However, despite the impressive performance of these UTVs, some users still experience a few common problems.
The most common Honda Talon problems include:
Problems with transmission and suspension

Issue with Battery

Lagged acceleration

Overheating

Issues with the fan system

Problems with the engine

Issue with the front axle seal

Broken prop shaft U-joint and A-arm issue
In this article, I will discuss the most common Honda Talon problems and offer tips on how to address them.
Basic Features of Honda Talon:
| | |
| --- | --- |
| | |
| | 999cc liquid-cooled Unicam® longitudinally mounted parallel-twin four-stroke |
| | OHC, four valves per cylinder |
| | |
| | |
| | Fuel injection, 46mm throttle bodies |
| | |
| | |
| | |
| | Automatic DCT w/ 6 speeds + reverse & high/low sub-transmisson |
| | |
| | |
| | |
| | Two hydraulic calipers w/ 250 mm discs |
| | Two hydraulic calipers w/ 250 mm discs |
| | |
| | |
| | 7.3 gal., incl. 1.1 gal. reserve |
| | |
With these specs in hand, let's hump to the problems associated with Talon models and the corresponding solutions.
1. Problems with Transmission and Suspension:
The Honda Talon's transmission is known to be fragile and prone to breaking down after a few thousand miles.
This can be incredibly frustrating for owners who expect their vehicles to be reliable and handle all terrain. In addition to the transmission issues, many owners have reported problems with their rear suspension.
The symptoms of a transmission component moving toward a breakdown include:
Jerky accelerations

Annoying sounds from the transmission compartment

Nagging sounds from the engine bay
If you notice any of these signs, getting your vehicle checked out immediately is essential, as it could signal that your suspension or transmission is going bad.
The issue seems like below:
Sometimes, the suspension setup may be incorrect and need to be adjusted, or the shocks and springs may not be appropriately set up for the terrain you're driving on. If the suspension or transmission is getting too stiff, it can cause you to have backaches, or worse, after a bumpy ride. 
How to Fix:
When it comes to transmission issues, the most common culprit is improper maintenance. If the transmission is not serviced regularly, its components can suffer from wear and tear and eventually malfunction.
If this happens, the only solution is to replace the transmission entirely. However, this is a labor-intensive and expensive process, so servicing the transmission regularly is essential.
Suspension problems are also widespread in Honda Talons. If the rear suspension springs are worn out, the damaged springs need to be replaced. A certified professional mechanic should do both of these jobs.
You can also check the video guide below for your Honda Talon transmission issue:
Honda Talon Recall for Faulty Transmission:
Honda has issued a recall for specific Talon models due to a potential issue with the transmission.
According to the recall notice, the transmission may not engage properly, which could cause the vehicle to lose control and potentially crash. The affected models are between the March 2019 and January 2022 model years.
Honda advises affected vehicle owners to stop using them immediately and contact their local Honda Powersports dealer to schedule a free repair. The company says it will replace the transmission in affected vehicles with a new one free of charge.
The following models are the part of this recall activity:
2. The Issue with Battery:
The Honda Talon is equipped with a battery that is used to power the transmission, and when this battery is not working correctly, it can cause several warning lights to blink in the instrument cluster. This is a common sign of a faulty or worn-out spark plug, spark plug cable, or spark plug boot.
When these parts are not functioning correctly, they can lead to a misfiring engine and a loss of power. If a misfire is detected, replacing the spark plugs, spark plug cables, and spark plug boots is essential to get the Honda Talon back up and running.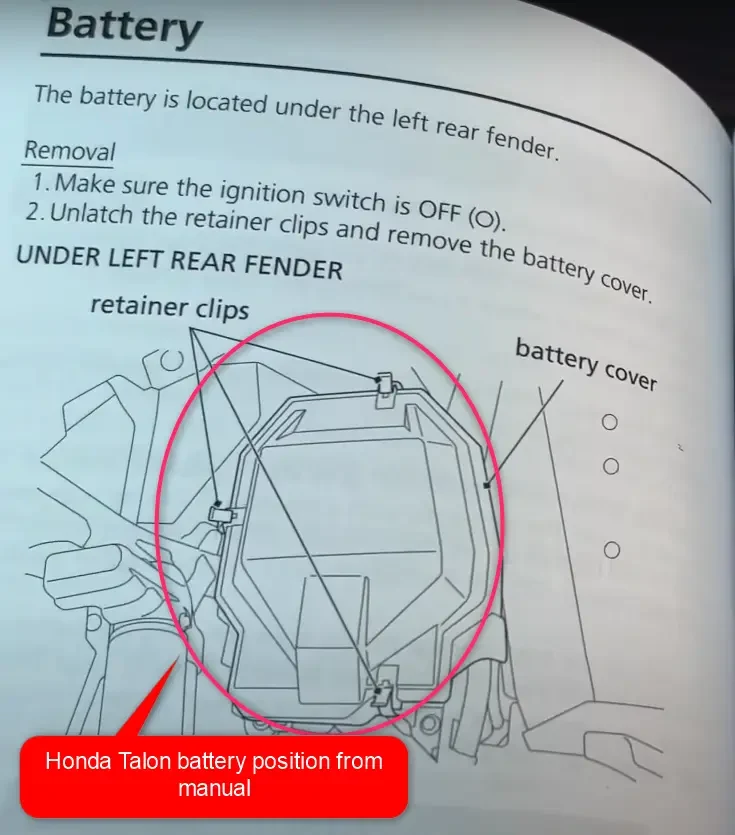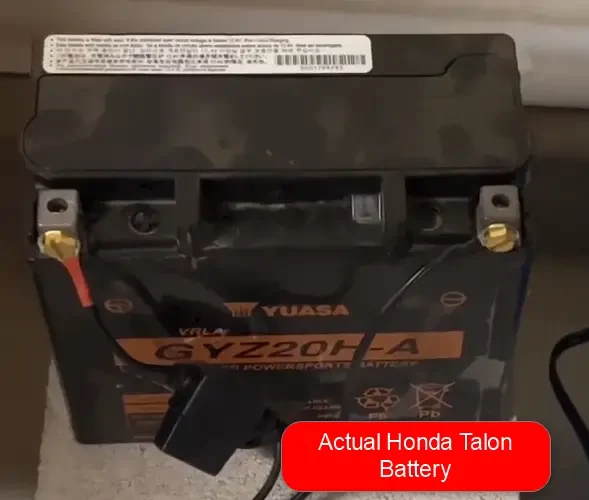 When you are stalling the battery and taking it off, it is recommended to check the following components too for detecting any known issues:
Check the air filter(for detecting the clogged or dirty air filter)

Wires of spark plugs (For detecting any grease on them)

Electrical hookups on the cover of clutch (the issue with these indicates low oil pressure light)
How to Fix:
The only solution to this problem is to replace the battery. The battery should be replaced with a new one, and doing so would make the warning lights of the instrument cluster go away.
You can detect and change the battery's issues with a secondary battery.
Follow the steps below to diagnose and resolve the battery problem.
| | | |
| --- | --- | --- |
| | | |
| | Accessing the battery charger | If you detect such an issue, shutting down your Honda Talon and attaching the battery charger to it is better. Then, run the engine at 4000-5000 rpm for 10 minutes until the lights turn off. |
| | Damage of primary battery | If still the lights are not turned off, it indicates the presence of a damaged primary battery in the vehicle. |
| | Replacing with a secondary battery | If your battery's battery box is small, you can wrap the ground wire of your primary battery with electrical tape. In this case, you can remove the second battery from its terminal and attach the same terminal to the isolator of your main battery to replace it. |
3. Lagged Acceleration:
You're not alone if you own a Honda Talon and experience lagged acceleration after getting stuck in a mud hole. Many Honda Talon owners have reported similar issues.
The problem typically manifests as a sudden hesitation in acceleration followed by a pullback feeling, as if the vehicle wants to slow down.
After this brief pause, the vehicle then begins to accelerate again.
This lag in acceleration can be frustrating, especially when navigating rough terrain or steep inclines.
This problem might arise due to the following reasons:
A dirty air purifier

Dirty and clogged spark plug wires

Ragged intake horns for air

Electrical malfunction

Weak battery
How to Fix:
STEP 1: Check the air filter. When it comes to a dirty air filter, this can be resolved by replacing the air filter. This will allow for better airflow through the engine, which will help improve the acceleration.

STEP 2: Clogged spark plug wires can also cause lagged acceleration, and these should be replaced to ensure that the spark plugs are getting the right amount of electricity. Ragged intake horns for air can also be the source of the problem and should be replaced.

STEP 3: If the lagged acceleration is due to an electrical malfunction, there are a few things that you should check. Ensure that all the wirings are connected correctly and that there are no loose connections.
4. Overheating Problem:
Overheating is one of the most common issues drivers experience when it comes to Honda Talon problems.
The vehicle's engine is naturally aspirated and quite a rigid one, too, compared to other competitors; however, it suffers from the issue of overheating.
One of the most common causes of overheating is if the vehicle is being driven for extended periods.
However, the vehicle can also overheat if the engine oil hasn't been replaced when necessary or the oil levels are below the normal level. Furthermore, if the vehicle is driven over high speed and rocky terrain, this can also lead to the issue of overheating.
How to Fix:
When the clutch overheats warning is displayed on the dashboard, it is essential to immediately bring the vehicle to a complete stop until the clutch is cooled down. The best way to avoid this problem is to regularly check the oil level and make sure it's at the correct level.
To maintain the engine, it's essential to change the oil regularly. It's also important to check the coolant level and make sure it's at the right level.

It's also important to check the air filter regularly and ensure it's clean. Cleaning the air filter will help ensure the engine gets the right amount of air.

Finally, checking the brakes and ensuring they work correctly is essential. If the brakes are not working properly, they can cause the engine to overheat.
You can also refer to the video guide below for the overheating problem:
5. Issues with the Fan System:
First and foremost, it's important to note that the fan system in the Honda Talon is responsible for providing air circulation to the engine and, thus, keeping it cool. If it's not doing its job correctly, the engine could overheat.
One of the most common issues reported with the fan system is that the fan blows forward instead of backward.
This means the radiator is not supplied with enough air to cool it down, leading to potential engine overheating. Faulty components in the engine or electrical wiring malfunction usually cause this.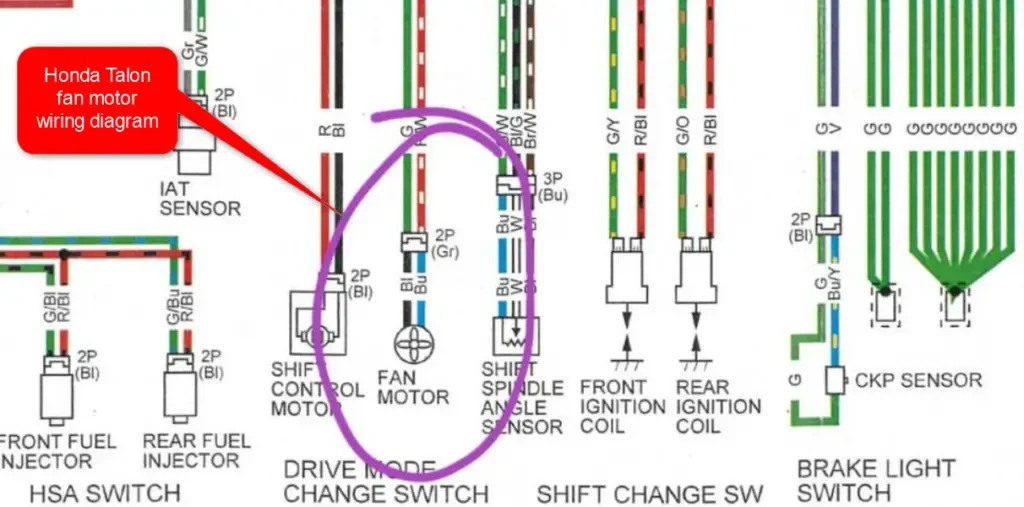 How to Fix:
If the fan system of your Honda Talon has a problem due to overheating of the engine, it is recommended to remove the hood of UTV. This will help you to detect the fan connector.
Also, check the color of the R/W wire on the loom side of the fan system, in which blue wires are the real connectors.
When an overheating problem is related to the fan system, a black wire is connected to the R/W wire. In this case, it is required to connect the blue wire to the R/W wire having a loom side. This will fix the fan-blowing problem of your Honda Talon.
Check below for the correct and wrong wiring: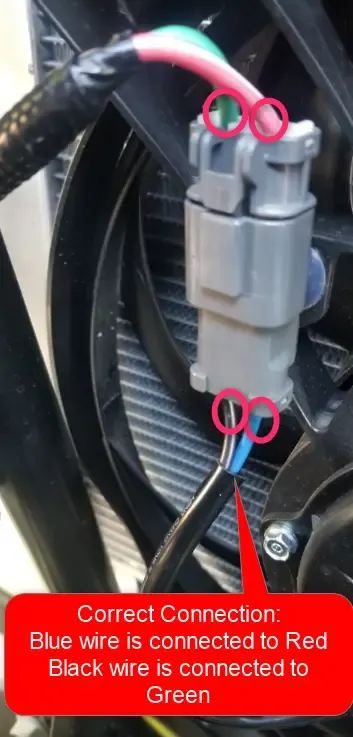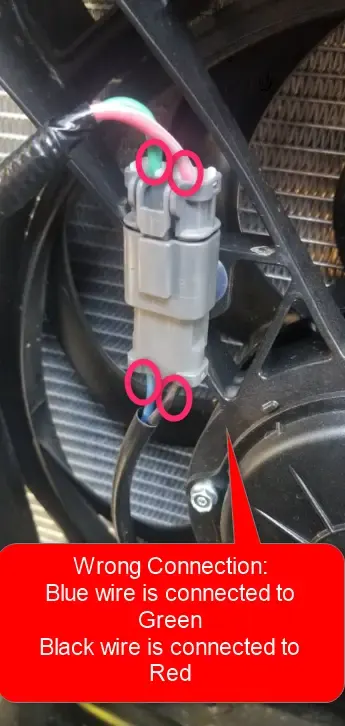 6. Problems with the Engine:
If you're a Honda Talon owner, you must be aware of the possibility of engine failure, as it's a common issue that some users have experienced. This can be frustrating and disappointing, especially if you have plans for a big trip.
One Talon owner shared their experience of engine failure on their first local trail ride after only traveling 100ft. Upon investigation by the dealer, it was discovered that a stray bolt left in the intake during factory assembly caused the engine failure. This is a typical case of catastrophic engine failure.
Stray bolts left in the intake can break off and cause damage to the engine's internal components, leading to engine failure.
How to Fix:
If you experience sudden engine failure in your Talon, contact your dealer or a certified technician for diagnosis and repair.
The solution to the breakdown of the engine is nothing but a complete replacement of the engine most of the cases.
It is also to be kept in mind that the company offers a warranty on the vehicle, so any malfunction caused during the warranty can be covered by the company free of cost; usually, the problem arises due to small issues.
You can also check the video below for the Honda Talon engine failure:
7. The Issue with the Front Axle Seal:
If you own a Honda Talon, you may have experienced the common front axle seal leakage issue. It's an all-time problem with these models and nothing to be too concerned about.
The leakage rate is typically low, and you'll likely need to add more fluid after driving for about 1000 miles.
It's important to note that the front axles of the Honda Talon are more fragile than those of other vehicles, and leakage can occur after minimal mileage.
The common cause of leakage is a plugged vent tube. You can check the edge on the differentials to ensure it's clean and clear of debris and remove the vent tube to blow through it.
How to Fix:
There are a few options for fixing this issue:
If your Talon is still under warranty, you can have the dealer replace the seal.
If not, you can replace it with a $10 part, which takes about 45 minutes.
Alternatively, you can choose to let it leak. While this may mean going through several seals, it's worth noting that the seal may eventually seal itself.
You can refer to the video guide below to change the your Talon front diff seal:
8. Broken Prop Shaft U-Joint and A-arm Issue:
One common problem Honda Talon owners face is the broken prop shaft U-joint and A-arm issue.
The U joints of the Honda Talon are very fragile and can easily fall out from the suspension component if the clips that hold the cups in place become loose. This will cause the vehicle to come to a complete stop if the condition is not addressed immediately.
Another reason for this issue is the installation of tires of larger size, which may strain the U-joints, making them more prone to falling out. Similarly, driving the vehicle on rocky or muddy terrains can cause the A-arm issue.
How to Fix:
The company covers the issue of broken prop shaft U-joint when the vehicle is under warranty. However, numerous users have reported that after only 600 miles, the vehicle's U joints would fall off both the front and rear ends.
An easy solution to the A-arm issue problem is installing a frame stiffener kit in the vehicle. This is a smooth job and can be done by any qualified mechanic, or the user can do this themselves, too, if they know a little about automobiles.
Pros and Cons of Honda Talon:
| | |
| --- | --- |
| | |
| Honda Talon is a 4-by-4 utility vehicle driven on any off-roading terrain. This vehicle offers a high ground clearance ideal for tackling rough terrain. | Honda Talon is considered slightly heavier than others of the same category. Some features are only available with the optional honda sensing package. |
| Honda Talon offers excellent fuel economy to its riders. | Some premium features of Honda talon are available with the Honda sensing package and are not accessible to everyone. |
| Honda Talon allows a rider to drive comfortably and is ideal for people fond of camping and off-roading. | |
| Honda Talon offers its rider a high level of comfort and has a spacious cabin with comfortable seating. | |
| The Honda Talon has a powerful engine in it that offers responsive handling. | |
| This vehicle has top-notch specs, including the anti-locking braking system, ESC (electronic stability control), and airbags. | |
Honda Talon Users' Feedback/Review:
The Honda Talon is a high-performance side-by-side vehicle designed for off-road adventures. It is available in two different models: the Talon 1000X and Talon 1000R. Here are some common feedback and reviews from Honda Talon users:
Firstly, users praise Talon's performance and handling. The vehicle has a powerful engine that delivers impressive acceleration and top speed. The suspension system is also well-designed, providing a smooth and comfortable ride over rough terrain. In addition, the Talon's precision steering and agile handling make it easy to navigate through tight turns and challenging obstacles.

Secondly, users appreciate the Talon's durability and reliability. The vehicle is built to withstand harsh off-road conditions and is made with high-quality materials. In addition, the engine and transmission are designed to handle heavy use and abuse, and the chassis is engineered to provide maximum protection to the driver and passengers.

Thirdly, users also like Talon's features and amenities. The vehicle has various options and accessories, such as adjustable FOX shocks, a digital instrument display, and a premium audio system. The Talon's interior is also well-designed and comfortable, with ample space for drivers and passengers.

Finally, users note that the Talon can be expensive compared to other side-by-side vehicles. However, Talon's performance and quality justify the price tag.
Overall, Honda Talon users are satisfied with their vehicles and appreciate the combination of performance, durability, and features.
As a result, the Honda Talon is worth considering if you're looking for a high-performance side-by-side vehicle for off-road adventures!
Final Thought:
In conclusion, the Honda Talon UTV series is a fantastic choice for adventurous riders as it offers a variety of features, color options, and suspension choices.
While it is a reliable and well-constructed vehicle, some common problems should be considered when purchasing. However, with proper maintenance and care, the Honda Talon can be an excellent choice for anyone looking for a smooth and comfortable ride.
Also Read:
10 Most Common Honda Rincon 680 Problems- How to Fix
9 Most Common Honda Pioneer 500 Problems- How to Fix Them
10 Most Common Oreion Reeper Problems- How to Fix Them
8 Most Common Kawasaki Mule 4010 Problems- Here's How to Fix
Kawasaki Mule Pro FXT: How to Fix the Most Common Problems
8 Most Common Problems with Can-AM Outlander 570- How to Fix
7 Common Polaris RZR 800 Problems- How to Fix Them
Frequently Asked Questions (FAQs):
Is Honda Talon considered a reliable vehicle?
Honda Talon is regarded as a reliable vehicle with a four-seat option and a robust structure. The products of this vehicle are trustworthy and hold an excellent reputation.
How long can a Talon last in its working?
Honda Talon can last for more than two years if it is used with proper care and maintenance.
Are the components of the Honda Talon worth the hype?
The components of Honda Talon, like the valve, are worth their hype. The valve in the Talon sometimes needs replacement which is not a cheap process and costs around $2000.
Are there any recall issues linked to Honda Talon?
Yes, there are some issues associated with Honda Talon. The models of 2019-2021 recalled some issues regarding engine failure due to a loose band screw. It leads to catastrophic failure in the engine of the vehicle.
Is Honda Talon considered a better vehicle than Polaris?
Customers report that Talon is considered superior to Polaris due to its excellent specs and features.
Is Honda Talon considered a noise-producing vehicle?
Honda Talon could be a clunky vehicle as there is no belt between the fear box of this vehicle and the engine. However, less power loss is seen in the Honda Talon due to this issue, although no drawbacks are linked to the gearbox.
What is the average speed of the Honda Talon?
Honda Talon offers an average speed of 72 mph, while the model Polaris Ranger XP 1000 from 2021 can run up to just 64 mph.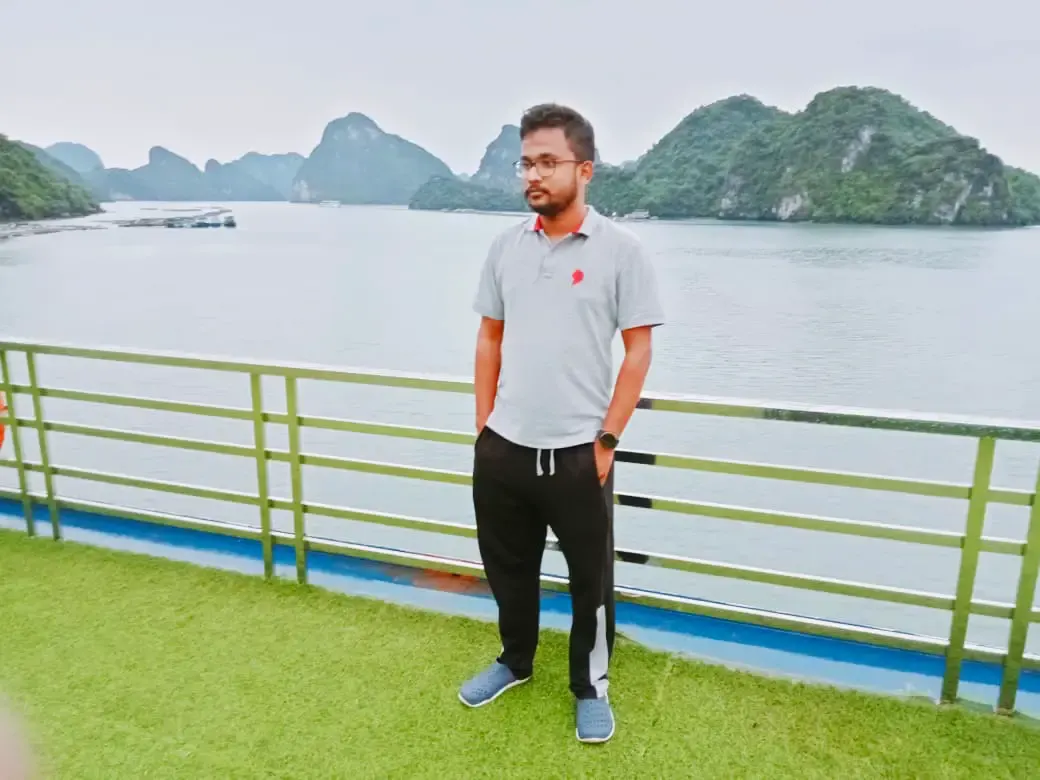 This is Surya. I am an experienced off-roader. I have been off-roading for many years across several terrains. I am passionate about 4×4 driving and want to share my knowledge and experience with others.
My goal is to provide you with the most comprehensive and unbiased information about off-roading.
I curated this article through my personal experience and expertise, and I hope it helps you with what you are looking for.